Slow Burn is very true to its title. The show is focused on discussing history, drama, and politics, with each season focusing on a different historical or political event or development.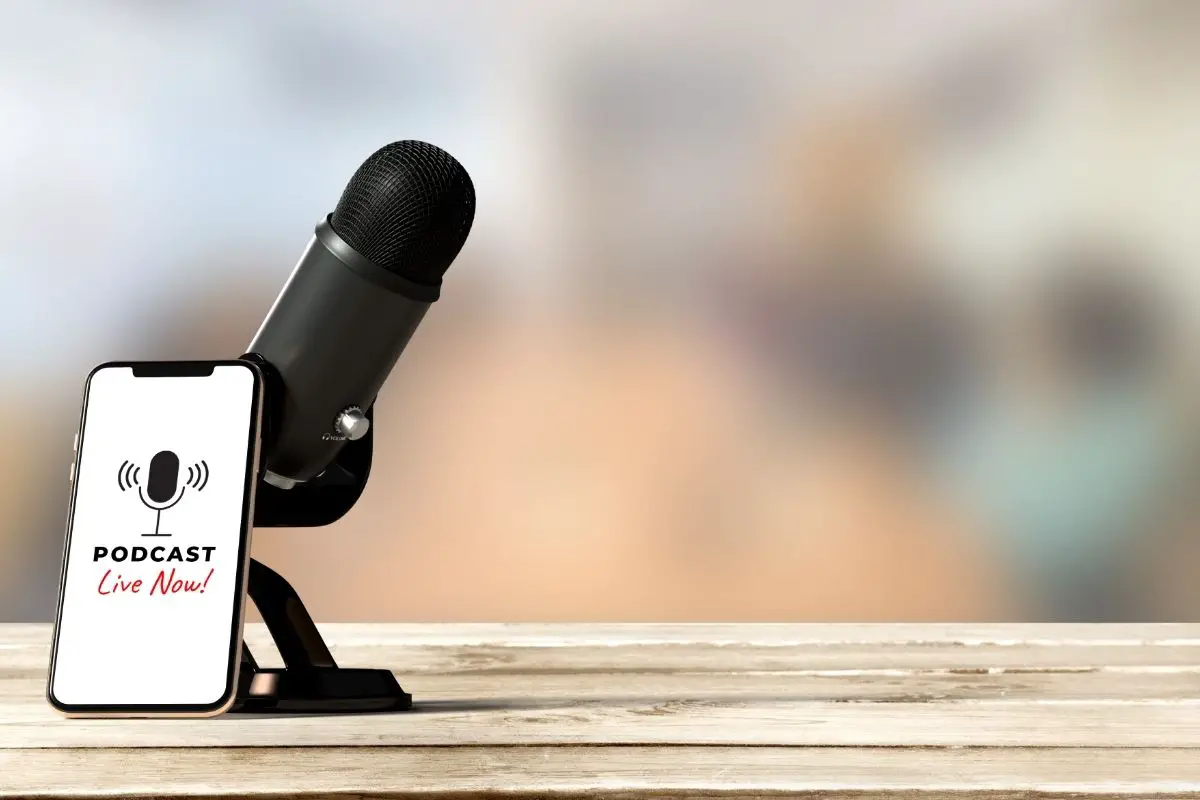 The show is also focused on exploring these stories in exacting detail, hence its incredibly appropriate title!
There are few podcasts as intensely detailed and well-researched as Slow Burn.
If you are reading this now, it's likely because you've experienced the glory of Slow Burn for yourself, and now you need something equally as good to replace it.
If so, read on below because I've scoured the internet to find the best shows like Slow Burn.
Bag Man
Though it may sound like the name of a B-tier Marvel superhero, Bag Man is an incredibly fascinating podcast centered around a story of bribery that took place in the White House.
The American people largely ignored the scandal in its time until the true story became apparent many years later.
This show attempts to look at what happened throughout the scandal and how it could go unnoticed for so long!
If you want a podcast that will keep you fascinated until the final episode, you will get a kick out of Bag Man.
It is truly incredible to listen to, and the story is told with such grace that it simply flies by! Check it out now!
Listen on msnbc.com.
Crimetown
Crime is something of a nuanced topic, and this show understands this.
Each season is focused on crime within a different city in the United States and how the crime affects the town and its local inhabitants daily.
This makes for fascinating listening and ensures that the show never becomes stale.
The season-long format also means that the show can delve deep into investigating crime in these cities to see its impact and how specific crime networks are organized in certain cities.
Crimetown is the perfect podcast for you to try if you're looking for a podcast that will make you think about the world we live in and how our society works.
You'll be amazed at how much you learn from this one and how enjoyable it is from moment to moment.
Listen on gimletmedia.com.
American History Tellers
Considering how vast and varied American history is, it can be a fascinating topic to learn about. However, therein lies the common problem.
Due to its vastness, American history can be challenging to learn about, thanks to the scarcity of resources that find a good balance between being informative and engaging.
American History Tellers is here to change this for good. Each episode delves into a different story that has helped create the immense kaleidoscope we know as American history!
This show will help to give you a much greater sense of the nation and how it has risen to such prominence, but it never feels like it is lecturing to you. It stays interesting throughout while also being incredibly enjoyable.
Try out this show if you want to learn more about America's past and why it is so important to look at it through a modern lens.
Listen on stitcher.com.
In The Red Clay
This twelve-episode series is well worth checking out if you are a fan of Slow Burn's storytelling style.
It features a remarkable and mind-bending story, and it explores it in an incredibly masterful way, with the story being told with grace and ease.
The show's story concerns Billy Sunday Birt, a resident of a small town in Georgia, who turns out to be one of the most dangerous people the state has ever seen.
This show delves deep into Billy to try and find out who he was and just what made him so dangerous. Some revelations are shocking throughout the investigation and will have you gasping as you listen.
Though the series is very short, it makes every second count, making it perfect from start to finish and a fantastic show to binge over the course of a day, or slowly over a week.
However you choose to listen to it, Slow Burn is well worth your time and is a masterwork of the podcasting medium.
Listen on intheredclaypodcast.com.
Reveal
Unfortunately, in this modern world of half-truths and outright lies, it can be easy for those in power to commit wrong-doings and for ordinary people to have to pay the price ultimately.
Reveal sets out to change this once and for all, as it dedicates itself to exploring cases of injustice throughout the world and holding those responsible to account.
This show is history in the making, it is rapid to report on some of the biggest injustices across the world, and it does so with an elegance and care that is sympathetic to the victims.
The show explores topics such as police brutality, how sugar plantations continue to mistreat workers, and even recent abortion laws changing right on US soil.
This is easily one of the most current podcasts and definitely one of the most infuriating and enlightening. You've got to try it out for yourself.
Listen on revealnews.org.
The Catch And Kill Podcast
Though Hollywood may produce the world's biggest films and was once described as a land of dreams, it also has a dark side that persists to this day.
Just take a look at the recent scandals involving Harvey Weinstein, and you will quickly understand that the modern film industry is still very much controlled by powerful men who abuse said power.
This whistleblowing podcast looks at some of the most dangerous people to work in Hollywood. It is some of the most engaging but equally infuriating content around.
Listen on stitcher.com