Radiolab is easily the most fascinating podcast series currently broadcasting.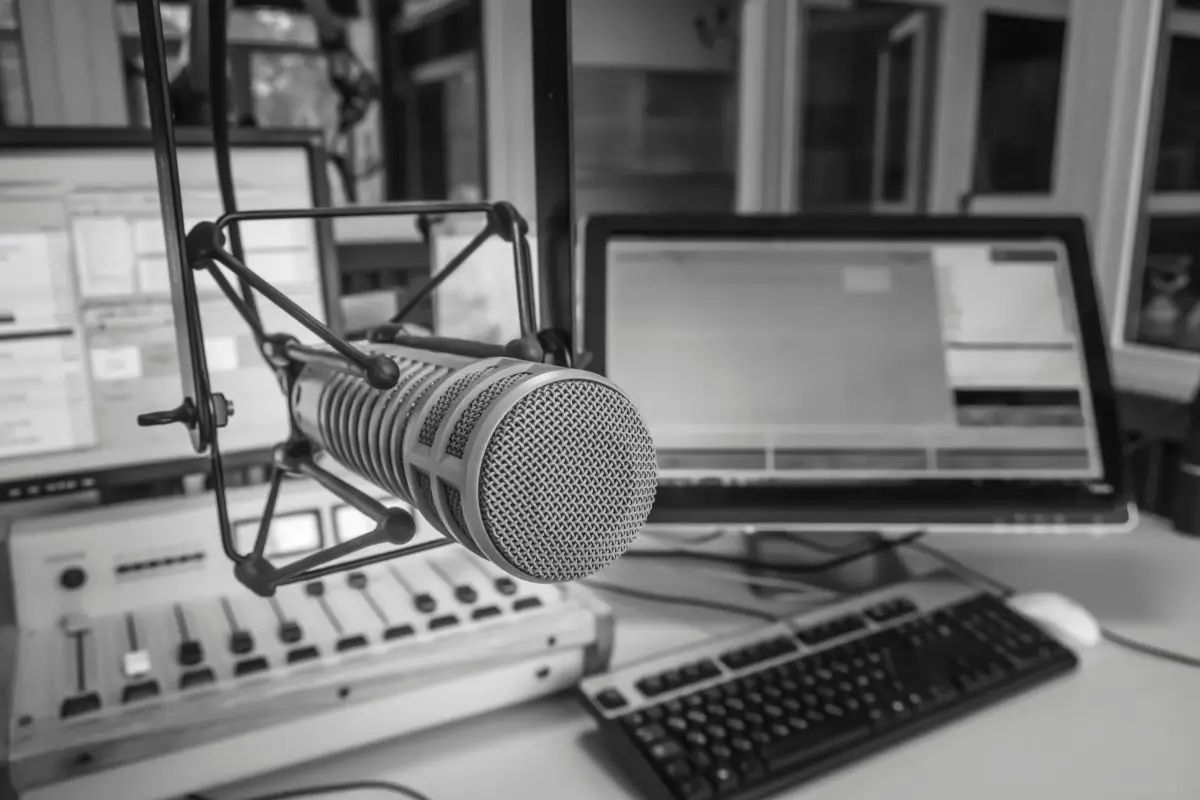 It discusses some slightly heavier topics, such as science, philosophy, and politics, topics that would usually be inaccessible to the layman and makes them much more accessible and understandable.
The show has a light-hearted tone, which makes it not only interesting to listen to but highly enjoyable to listen to.
Though there are no shows that directly compare to it, there are quite a few shows that are relatively similar in topic and style, and you're here to find out what those are, right?
You've come to the right place because I'm going to show you some of the best shows like Radiolab that you can try out now! Read on to get started.
Reply All
This podcast describes itself very briefly as a podcast about the internet, which is apt.
One of the things that makes this show truly remarkable is how well they balance humor with serious discussions.
This is often hard to do, especially when discussing issues related to the internet, but Reply All manages to pull it off so effortlessly.
The stories the show explores are all sourced from the farthest corners of the internet, which means that there are some real gems to be found, such as an episode exploring search histories, in which the hosts all delve right into their search histories to see what they can say about them.
This is a great show to listen to if you want to learn about the internet without getting too bogged down by the details.
The hosts have a fantastic ability to keep things moving along at a nice pace while still making sure that everything gets adequately explained.
You'll never be left in the dust and confused about a specific topic; you will also never come out of an episode without learning something.
Listen on gimletmedia.com.
Invisibilia
This show seeks to explore the invisible things that help keep our world turning and help to keep society running. Hence the name "Invisibilia."
This show perfectly balances an informative scientific podcast and a storytelling podcast as it carefully takes you through each topic.
Some topics discussed on the show include the often taboo subject of friends with benefits and even what it is like to experience a paranormal phenomenon.
The show explores each topic delicately but does it in a highly engaging way from end to end and injects a little bit of humor into the proceedings.
This show is perfect if you're looking for a podcast that will teach you about the world around you but won't bore you to tears.
Each episode is packed with information and insight, but it doesn't feel like you're being lectured.
It's more like you're sitting down to dinner with a friend that wants to share their experiences with you!
I cannot recommend this series enough. Make sure to check it out!
Listen on NPR.org
TED Talks Daily
TED talks are well known for being incredibly fascinating.
They always draw in some incredible guests to discuss their own stories or present their unique ideas, and as such, it has become a brilliant and eclectic platform for human progress to shine.
This series brings you the absolute best of TED talks in a daily and easy-to-consume form that you can tune into at the start of the day for a kick of inspiration and knowledge to get your day off on the right foot.
If you have been looking for a series that will give you a good dose of inspiration every day, then look no further than TED Talks Daily.
I've listened to many of these talks over the years, and they continue to inspire me. If you're looking for a new source of motivation, then make sure to check out this series.
Listen on ted.com.
Freakonomics Radio
Spinning off from the wildly successful book of the same name, Freakonomics Radio seeks to explore the hidden details of everyday life and how we interact with the world around us.
The show delves into big questions surrounding all sorts of topics.
Some questions on the show explore whether parents matter or whether a gun or a swimming pool is more dangerous.
These wildly varied questions make for truly fascinating and riveting discussions and allow the show to always be highly engaging and hilarious.
This is also helped by the excellent rapport that the hosts have with one another, as they can find humor in absolutely everything.
This show is a straightforward recommendation for me to make, especially if you're looking for something that will provide you with a constant stream of interesting content.
There are so many episodes available that you can dive in right now and get sucked in!
Listen on freakonomics.com.
Stuff To Blow Your Mind
If you want a show that truly will blow your mind, then there could not be a better show for you!
Hosts Robert Lamb and Joe Mccormick examine some of the craziest mysteries, moral quandaries, and other unique topics that will leave you completely baffled.
From time to time, the two will delve into deep philosophical debates, which often lead to some wild conversations that get you thinking.
But don't worry.
Even though the show touches on some pretty heady topics, it always knows how to keep it light, making it very easy to listen to, and is a perfect show to check out early in your day to get your mind going.
Have you been looking for a show that will challenge you intellectually? Then make sure to check out Stuff To Blow Your Mind.
It's an absolute must-listen for anyone who craves interesting facts and discussions.
Listen on Stitcher.
Science VS
In today's interconnected world of social media, it can often be quite tricky to find the truth.
The truth is often hidden under multiple layers of half-truths and outright lies, and finding your way through them all can be quite a trial.
This podcast seeks to find the truth buried beneath the internet's hottest debates so you can finally see what's real and what isn't.
In each episode, the show tackles a different topic, ranging from politics to science, and digs deep to uncover the truth about whatever has got the whole world interested.
This show will help you be much more informed about the current state of the world, but it is also delightful and engaging throughout, so you can't go wrong listening to any of its episodes.
Listen on gimletmedia.com
Undiscovered
Undiscovered not only looks at some interesting topics and stories in the world of science but also at some of the undermentioned figures that help keep the world of science spinning.
In pursuit of this, the show also explores some of the science world's strangest recent stories.
This makes for a truly compelling series that will help you appreciate the scientific field's breadth better and even give you a deeper appreciation for the people behind these discoveries.
This is easily the show for you if you want to learn more about the fascinating side of science.
Listen on wnycstudios.org.
The brain is complicated to study because of how unpredictable and abstract thoughts and behaviors can be.
This podcast seeks to delve into the world of psychology to analyze thought patterns and see what they can tell us about human behavior and how we interact with the world around us.
Topics discussed on the show include anger, what causes it, why it is so powerful, and what goes on in our brains when we witness rudeness from other people.
This show delves in pretty deep but never becomes too difficult to keep up with.
The show is thoroughly entertaining and is a great way to explore the mysteries of the human mind, thanks to its ability to inject fun into what might otherwise be some earnest discussions.
Listen on hiddenbrain.org.
This American Life
This American Life takes a straightforward concept and manages to create a fantastic podcast that draws upon the wonder of the idea.
Each episode focuses on a unique theme and then sets out to explore stories related to that theme.
Each of these stories can tell us an incredible amount about modern life in America, which makes this a very enriching and enjoyable show.
This is a fantastic show, especially if you are looking for something that will make you think about your own life and the lives of those around you.
It's not just a storytelling podcast but also one that aims to teach you things along the way. The themes explored by the show include love, family, friendship, and many others.
Listen on thisamericanlife.org.
Quirks & Quarks
You are not alone if you often find yourself a bit left in the dust by modern scientific discussion and its various terminologies.
There are constantly so many advances being made in the world of science, some of which are truly amazing, so it is well worthwhile staying up to date with it all.
Quirks & Quarks makes it very easy to stay up to date with the latest in the world of science, thanks to its accessible and enjoyable nature.
The show makes it easy to understand each concept and development and helps you better understand how each could affect your day-to-day life!
This is helped by host Bob McDonald's charming and enjoyable style, which makes the show easy to listen to.
This show can also be quite uplifting at times, thanks to some of the amazingly beneficial developments in science that continue to be made that can improve our lives into the future.
Listening to this show at the start of your day can be a great way to fill yourself with the energy you need.
Listen on cbc.ca.
99% Invisible
The number of things that help make our daily lives easier that we don't even notice can be truly mind-blowing.
There are so many considerations that go into designing so many different things, yet most of us will never notice them!
This podcast seeks to explore some of the unique design considerations that have helped shape our modern world and continue to make everyday life much easier.
Its host Roman Mars looks at some of the ways that designers work to ensure that everything from cars to clothes to buildings are designed to fit seamlessly into the world around us.
This podcast is incredibly insightful and interesting, making it a must-listen for anyone who wants to learn more about the world around them and anyone that wants to find a show that is incredibly engaging and entertaining.
It's remarkable through and through.
Listen on 99percentinvisible.org.
Story Corps
Sometimes the best stories come from real people who have experienced the stories firsthand and can now give a direct account of the events.
This is what helps to make Story Corps truly one of the best podcasts around.
The show is engaging and entertaining, as the stories will manage to get your emotions flowing.
Many of them are heartwarming, and there are plenty of laughs to be had too. Each episode features a new story, and each one can help to illuminate human nature in its own unique way.
This show is perfect for listening to at just about any time.
Some of the more inspiring episodes make for great listening at the start of your day, while some of the more heartwarming episodes are great to listen to when you want to chill out after a long day.
I cannot recommend this show enough. It is simply amazing.
Listen on storycorps.org.
The Skeptic's Guide To The Universe
Not only does The Skeptic's Guide discuss some of the latest developments in the world of science, but it also makes sure to apply plenty of critical thinking to really take a look at the impact such developments could have.
Each episode of this show focuses on a specific topic, allowing listeners to understand how scientific research works and how it applies to their day-to-day lives.
The show also remains highly informative without being overly dull or dry. You'll manage to learn an awful lot without it ever really feeling like you are being taught!
If you have been looking around for a science podcast that doesn't feel like another rehashed version of other shows, I highly suggest giving this one a try.
It has become a massive favorite among podcast listeners, especially fans of Radiolab's informative but inspiring style.
Listen on theskepticsguide.org.