The Limetown podcast is practically unparalleled by its peers. Amongst fictional crime podcasts, there are perhaps few that compare to the glory of Limetown.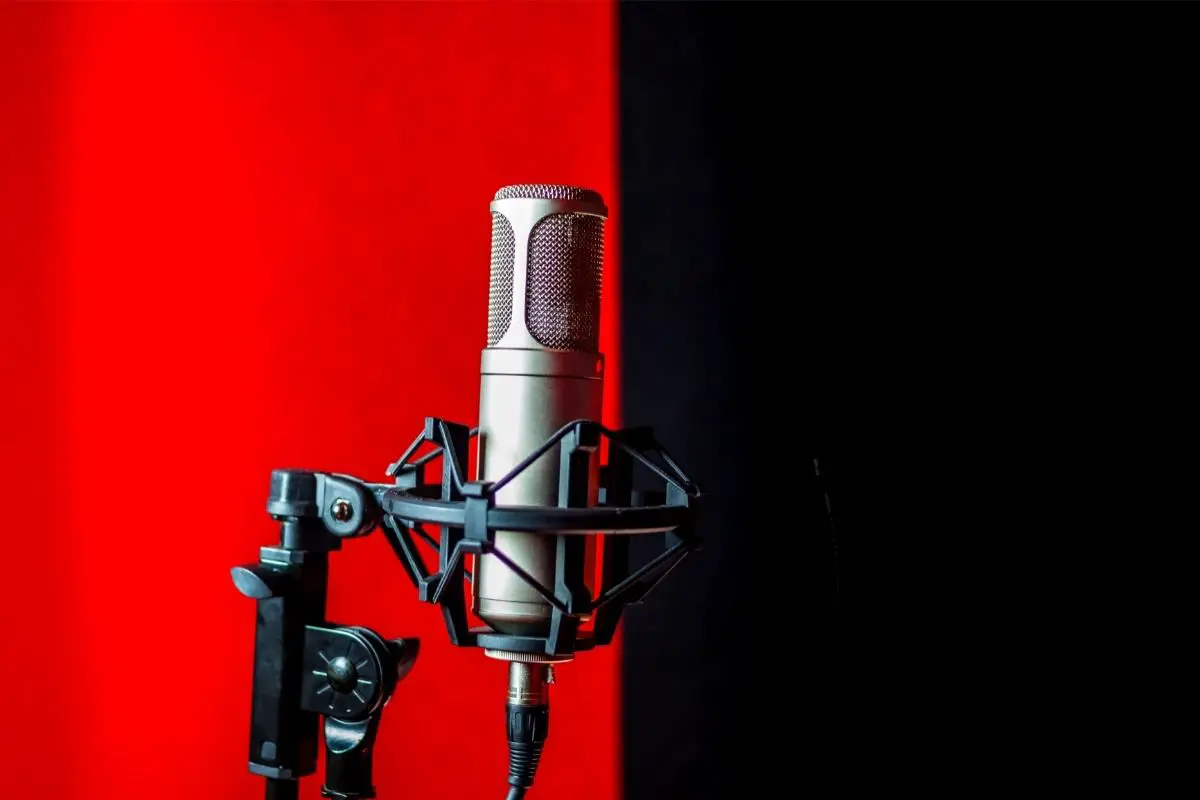 The show has a straightforward premise, following the exploits of one public radio presenter who dares to ask what happened to the 300 people that suddenly disappeared for good from the small town one day.
This immense podcast has earned itself plenty of heavy acclaim since it first started in mid-2015, and though it may have finished serialization in 2018, the show still has a massive cult following.
You're probably reading this right now because you are a big fan of Limetown, and now you're looking for your next favorite podcast, a show that will pique your interest in the same way.
If so, you've come to the perfect place. 
I've put together this definitive list of some of the best podcast series similar to Limetown and will perfectly satisfy that part of you craving a little bit of mystery.
Read on below to get started and find out about your new favorite podcast series!
Shipworm
It would be foolish to not mention other fictional mystery and thriller podcasts by the Two-Up company that helped bring Limetown to fruition in the first place. 
Its run time sets Shipworm apart from its contemporaries and many other Two-Up productions. Technically, Shipworm is not a podcast series but a feature-length podcast movie!
The one episode of the series is 2-hours in length and features a thrilling and mysterious story that will keep you fully enraptured throughout its entire length.
It is an absolute must-listen if you want to experience something completely different from anything else you've ever heard online.
The podcast's story follows Wallace Conway, who one day wakes up with a strange and non-removable earpiece attached to his ear.
From it, he is fed several commands that he must follow should he wish for his family to be returned to him unharmed.
This simple but effective premise explains how the show can maintain such an intensely engaging pace and keep you listening for its entire two-hour run time.
Trust me; this feature-length podcast will pass by in what feels like no time, as it is simply that engaging. It will be a new favorite of yours in no time at all!
Listen on twoupproductions.com.
Passenger List
Another show that will fill the Limetown-shaped hole in your heart is the fantastic Passenger List series.
The central hook for this series is that one flight carrying 256 passengers from London to New York mysteriously disappears without a trace.
Amongst those 256 passengers is one man whose sister will stop at nothing to discover the truth.
Kaitlin Le, the protagonist of this series, becomes determined to figure out what could have happened to her brother and will stop at nothing to figure out the mystery of this unfortunate flight. 
Kaitlin Le is played by Kelly Marie Tran, best known for her break-out role in Star Wars: The Last Jedi, and she brings an incredible dynamic range to the performance, which fills the role with power and weight that helps you to feel her emotions at every turn. 
This makes the show all the more impactful and helps to make it truly engaging.
You'll be rooting for Kaitlin at every turn and hoping that each revelation in the case helps to bring her closer to her lost brother.
This podcast began its run in 2019 and concluded in 2021, after a solid two-season run. There are well over 16 fantastic episodes to lose yourself in.
You can choose to take it slow and perhaps listen to one episode a day or go all in and binge as much of the series as you want.
This makes it great entertainment for long-haul journeys or when you need a little bit of mental stimulation.
The show is easily so engaging that you will have no trouble burning through its episode count in no time at all.
What also makes the series great is that there is plenty of relistening value inside of it, so you can start the whole series again once you are done and still find yourself engaged.
Listening to the series a second or third time will reveal several hidden details and clues that help make the mystery clearer!
It is truly a masterwork of mystery podcasting.
Listen on passengerlist.org.
Blackout
One of the best things about the Blackout podcast is that it stars the voice talents of the Academy Award-winning actor Rami Malek. He lends his unique and recognizable voice to an incredibly gripping mystery and thriller series destined to become a new favorite of yours. 
This series features a fascinating apocalyptic hook that will get you interested and keep you listening until the very end.
Blackout is divided into two unique seasons. The series follows Malek's character, a small-town radio DJ who fights to keep his family safe in the wake of a power grid failure that destroys electricity across the nation and sends the entirety of western civilization into chaos.
This may sound like a simple plot, but the story is told with an effortless grace that you will find yourself fully invested from the first episode and on the edge of your seat with every revelation and every twist. 
Rami Malek gives a fantastic performance in the lead role here, which helps you feel for his character at every single turn.
Not only will you want to find out just what caused the titular blackout, but you will also have your fingers crossed at every turn that the protagonist can bring his wife and children to safety. 
This is a masterpiece of modern fiction podcasting, and you owe it to yourself to give it a try soon.
You will not be disappointed, as it is a genuinely engaging series that will have you in awe at what the medium is capable of with the right creative minds. 
Listen on qcodemedia.com.

Memory Lane
Pretty Little Liars is one of the most popular thriller and mystery television series in recent memory, thanks to its theatrical writing, unforgettable characters, and wonderfully paced storytelling.
Naturally, this addictive storytelling style would lend itself perfectly to the podcasting format, which helps make Memory Lane one of the most recommendable shows on this list.
The series touches on some pretty universal themes, which helps to make it very impactful and easy for just about any audience to enjoy.
The story focuses on a young woman named Alex, who has a very fraught relationship with her mother and knows next to nothing about her estranged father.
In order to piece together the mystery of her father and hopefully rebuild the bridge between herself and her mother, Alex elects for the two to engage in a clinical study that will help the two uncover their past and become close again. 
However, Alex soon gets far more than she bargained for when she discovers that her memories don't feel like hers.
As the mother and daughter slowly piece together their fractured memories, they soon find themselves on the run from a shadowy figure of their past.
This series quickly becomes a tense thriller that explores themes of motherhood, the potential dangers of memory, and its inconsistent nature.
Memory Lane is easily one of the best podcast series that I have had the pleasure of listening to, and it kept me fully engaged throughout every episode.
If you want a thrilling and thought-provoking show, then Memory Lane should be high up on your list of must-listen podcasts.
It's a truly masterful work of storytelling, and it's well worth checking out if you haven't already done so. 
Listen on realm.fm.
Homecoming
You know that Homecoming is a masterful podcast series. Following its immense popularity and success, the show has been adapted into its own Amazon Prime original television series!
Now that I've hooked you, you probably want to jump right into the series. But what is the show actually about?
The series follows three unique characters. One is a caseworker at a strange experimental facility assisted by the second protagonist.
The third character is a soldier who is eager to return to his everyday life but struggles to get there. 
The strange connection between these many characters and how this connection is revealed helps make Homecoming so fantastically engrossing.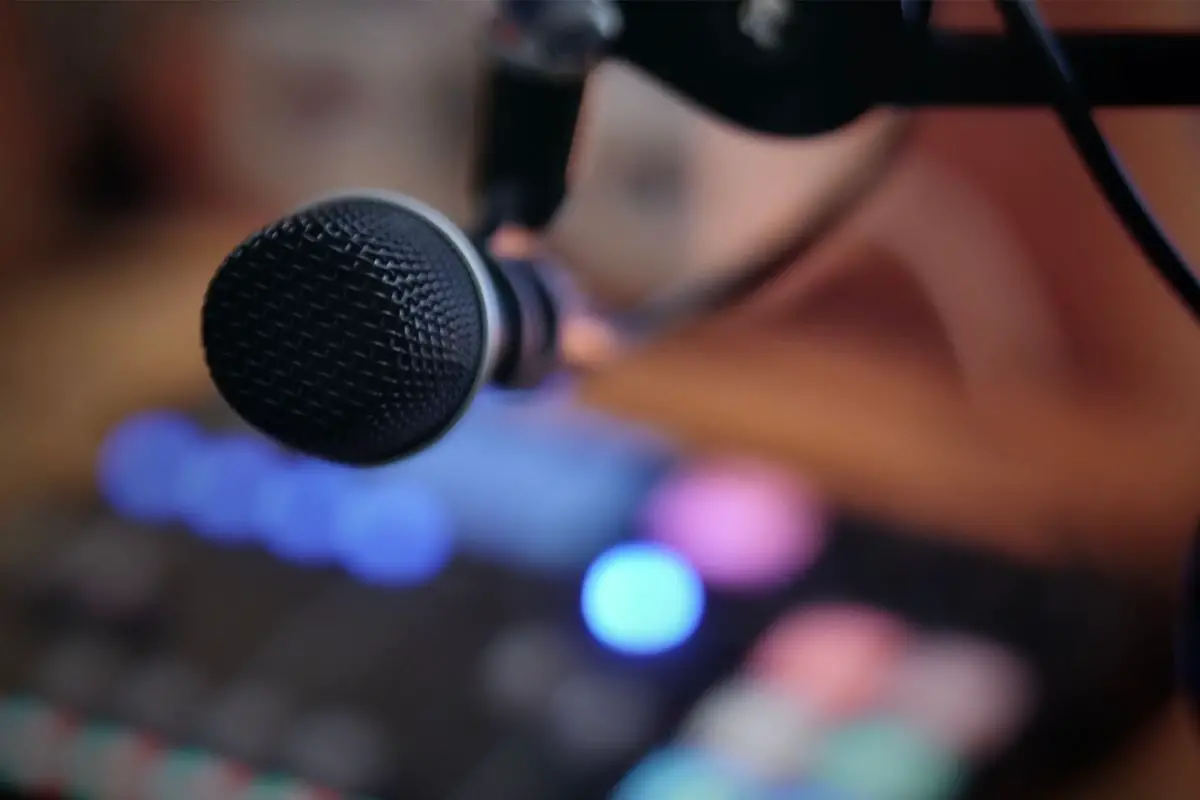 The show also uses lots of audio mediums to help tell its stories, such as telephone calls, therapy sessions, and even secret conversations overheard in public.
This helps give the show a vibrant sense of texture that helps to allow it to stick in your mind better than ever. 
To make this already engaging series even better, it perhaps has the best all-star cast of voice actors that we have seen yet.
The show employs the award-winning talents of actors such as Oscar Isaac, David Schwimmer, David Cross, Catherine Keener, and Spike Jonze, to name a few!
This all-star cast helps make this series feel like a massive Hollywood production, which helps make it all the more engaging and exciting. 
If you've been searching for the perfect series to fill the gap left by Limetown, then this show will do the trick.
It's a gripping drama that will keep you glued to your seat until the final episode, and it's one of the most enjoyable shows I have listened to in recent times. 
Listen on gimletmedia.com.

Welcome To Night Vale
Welcome To Night Vale is perhaps one of the best-known fictional mystery podcasts on the web, and it is never difficult to see precisely why.
The show features a simple premise, exploring some of the strange, slightly absurd, and hilarious goings-on of a tiny town in middle America.
The show takes the form of a community radio show, which gives updates on the latest reports in the town. 
As well as this, the show also features fictional adverts for local businesses in Night Vale, which helps to give the show a tangible sense of reality, and helps to make it all the more fascinating.
You get the sense that the town of Night Vale actually exists and that a society of ever-shifting individuals populates it.
This is another excellent series to fill the gap in your soul left by Limetown, as it focuses entirely on the exploits of the central town of Night Vale and the people that live within it.
This focused approach helps make this series a masterclass in world-building. It is not only one of the best fictional podcasts I have ever listened to but also one of the best pieces of fiction I have ever had the joy of experiencing.
This show is perfect for mystery and supernatural fans alike, as it delves into some rather dark themes but does so with a light touch that keeps things from getting too heavy.
The show also uses clever storytelling techniques, including interviews with residents, adverts, and news reports to paint a more rich portrait of this strange town.
If you are a fan of Limetown or even the cult-favorite TV series Twin Peaks, you owe it to yourself to check this show out. It will change the way that you view podcasts once and for all!
Listen on welcometonightvale.com.