Dax Shepard is a hilarious and gifted actor and comedian. Thus, it only makes sense that his talents are ideally suited to hosting a fantastic podcast series.
In the description for Dax's excellent show Armchair Expert, he describes himself as loving "talking to people," which comes across in every episode of the series.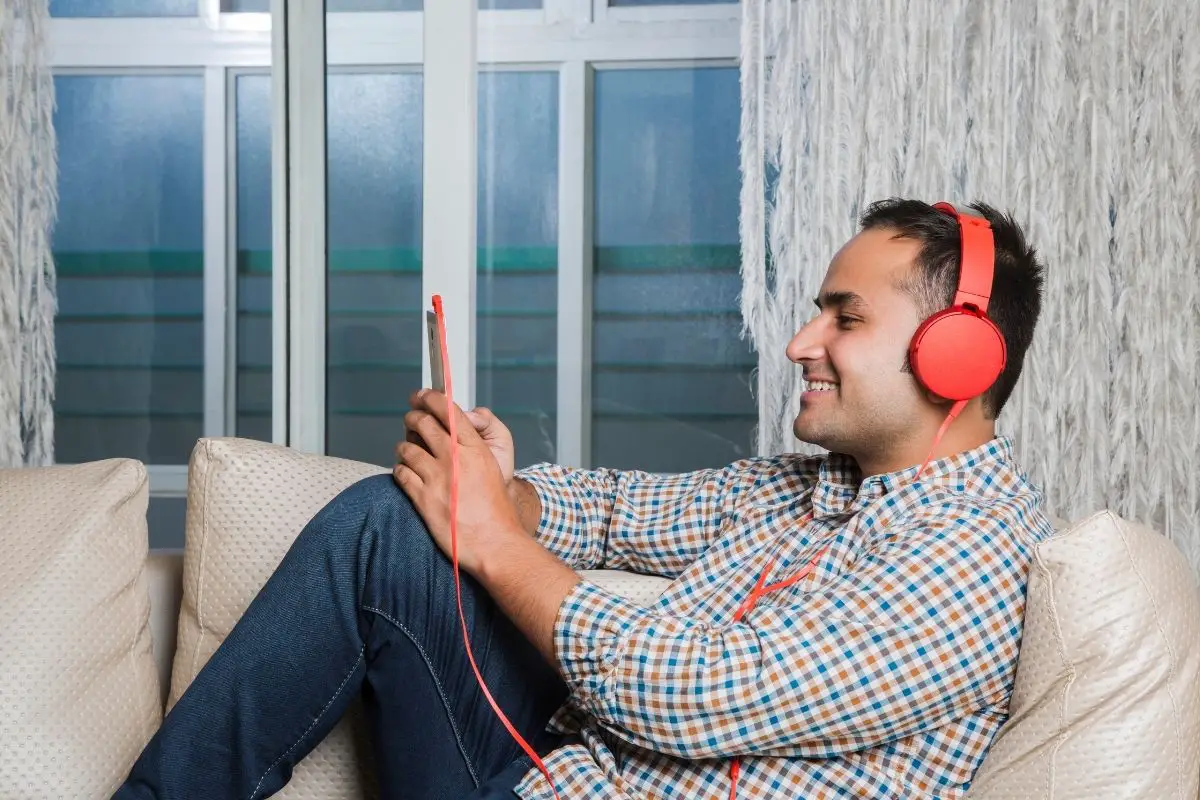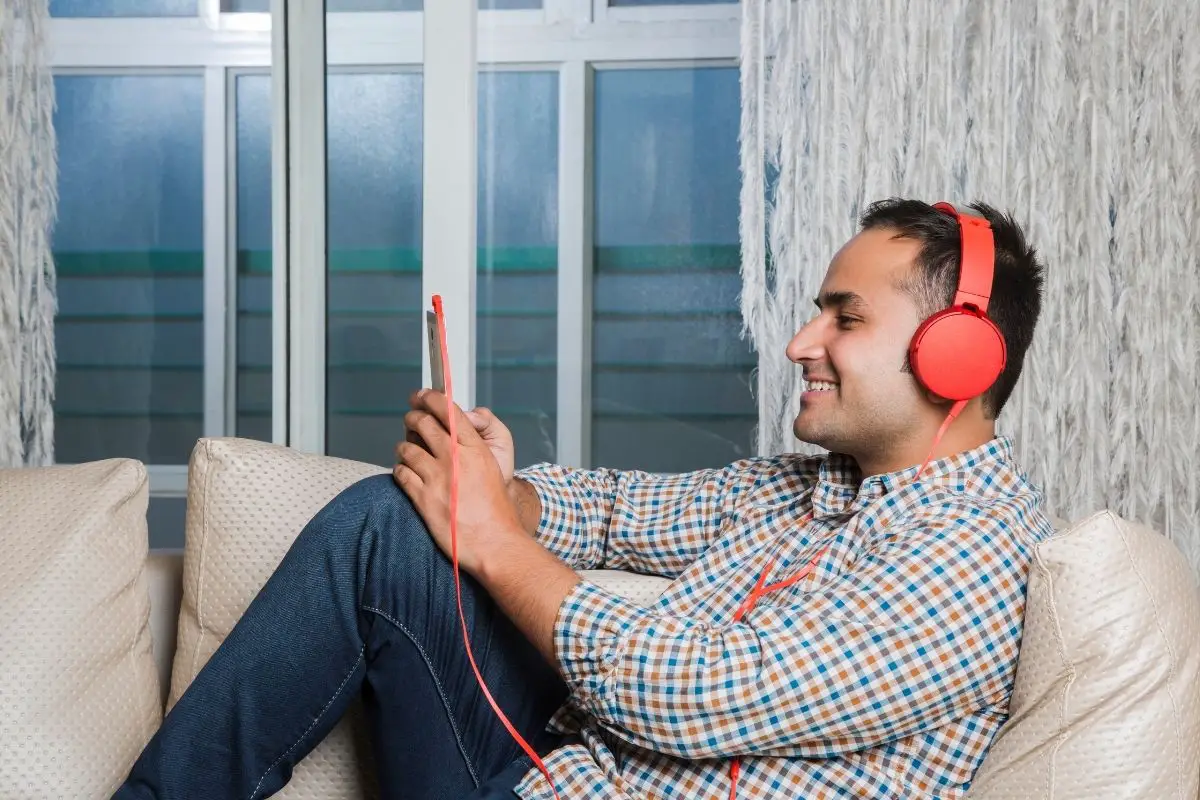 Dax's show has invited a massive number of guests to discuss all topics in a relaxed and casual interview format.
However, Armchair Expert sets itself apart from others in its ability to draw out the absolute best from every guest.
It is truly one of the most insightful interview podcasts on the web, and it can help you learn a lot about some of the biggest celebrities across the world.
However, if you are a long-time fan of the series, you're probably on the hunt for a show that can scratch the same itch as Armchair Expert while you await new episodes.
If you are, look no further than my list of the top podcasts similar to Armchair Expert that you can try out now!
WTF With Marc Maron Podcast
Wtf With Marc Maron is easily one of the best interview podcast series on the internet. This is very clearly evidenced by the massive number of show episodes currently available.
There are well over a thousand episodes to choose from. Each episode contains an appearance from another celebrity from across the world.
One of the best things about this series is how frequently Marc releases new episodes.
New episodes of the series are released every four days, which means there is always an exciting new episode waiting just over the horizon.
This consistency is a result of Marc's dedication to the show, a commitment that you can feel in every single episode.
Marc has become a master of the interview podcast form, as he can make his guests feel incredibly comfortable at every turn to elicit fantastic responses to his questions.
However, Marc is also well known for having a biting sense of humor, so you can bet that he also asks some very hilarious questions to get the conversation moving.
This show has quickly become a gold standard amongst interviewing podcasts, and it is not hard to see why.
Marc is an incredible host and interviewer, but what sets him apart from other shows is his ability to connect with his guests.
He manages to get them to open up in ways that they may never have done before, which is very clear when listening to any of the WTF With Marc Maron episodes.
Listen on wtfpod.com.
Getting Curious With Jonathan Van Ness
The incredibly fabulous Jonathan Van Ness, best known for his starring role in the popular show Queer Eye, lends his infectious and friendly energy to the podcasting realm in this incredible series.
The premise for the show is straightforward as Jonathan follows his curiosity to ask some of the big questions that we all have.
For instance, one episode asks, "How Sharp Is The History Of Scissors?"
Each episode is centered around a very niche subject, and it is remarkable just how much Jonathan can make of each topic and just how interesting he can make each one sound.
Jonathan is also naturally very funny, so he can see the humor in every topic he discusses on the show.
However, Jonathan isn't alone in his crusade for the answers to the big questions, as he also invites several experts on each episode to help him get to the bottom of each topic.
One episode explores how figure skaters can defy gravity. To help him explore the topic, Jonathan invites Dr. Deborah King, an expert in biomechanics. She can tell us how figure skaters can perform such seemingly impossible feats.
This is a glorious show full of positive and joyful energy thanks to Jonathan's natural curiosity about the world and some of the interesting topics he explores.
If you're looking for a show led by a charismatic host with a passion for a conversation like Armchair Expert, you cannot go wrong with Getting Curious!
Listen on Earwolf.
Anna Faris Is Unqualified
It takes some significant bravery and introspection to admit that you are unqualified to speak on a topic, but this is the central concept of Anna Faris' incredible podcast series.
In each episode of this series, Anna invites a different celebrity guest onboard to discuss relationship advice and many other diverse topics.
Anna has an incredible ability to attract the best talent to appear on her show, and some of the guests are amazing and bring a lot to each episode.
Anna's humorous energy also makes her a fantastic host, as she can get her guests talking.
She can make them feel incredibly comfortable, which helps open them up to discussion.
It's impossible to listen to this show and not be sent into fits of laughter thanks to Anna's incredible comedic style.
This show can act as a perfect replacement for Armchair Expert, as it features incredible humor and a loose format that allows Anna and her guests to discuss whatever comes to mind while still remaining on track, so you can use the show to learn even more about some of your favorite Hollywood stars or musicians.
It's perfect if you want to hear from people who are genuinely interested in what they do and what their lives are like off-screen.
This is a great way to discover new things about your favorite celebrities without dedicating too much of your time!
Listen on Unqualified.com.
Life Is Short With Justin Long
This show attempts to find the answers to some of life's biggest questions, such as the meaning of life, but it does so in a very humorous and lighthearted way by asking such questions as what emojis the guests use most often.
Justin Long, the leader of this series, seeks to better understand the world and his role within it by talking to a constantly changing list of celebrity guests as they discuss what gives their own lives a sense of meaning.
This format makes the show equally very insightful and very funny.
You'll get to know the celebrity guests a lot more, and Justin Long's comedic style makes every conversation very humorous and easy to listen to.
The show's thoughtful discussions will also have you questioning what you believe the meaning of life to be, which will help you appreciate the things in your life better.
Listening to the show can be very comforting and even therapeutic at times, making it the perfect show to listen to if you want to chill out or need a little bit of inspiration for your week!
What makes this show such a perfect replacement for Armchair Expert is Justin Long's perfect interview style, which helps make his guests feel comfortable, further allowing them to open up more, leading to much more insightful discussions than you may hear elsewhere!
Listen on Apple Podcasts.
Inside Of You With Michael Rosenbaum
If the title of this series did not make it obvious enough, this is a hilarious podcast series that knows just how to push the right buttons to get some hilarious reactions from its cast of guests.
And one of the things that make this series so unique is its guests.
There are no limits when inviting guests to this show and no limits on what could be discussed.
In each episode, the guests can discuss a massive number of topics.
It is apparent at every step that host Michael Rosenbaum has put in plenty of research into his guests to know what topics of discussion will garner the best and most interesting talks.
However, the discussions are never obvious, so you will often find yourself surprised at some of the new things you can learn as a result of this show.
Michael Rosenbaum has been in film and television for well over 20 years, and his experiences in that realm have helped shape him into a charismatic and empathetic host.
Whenever guests discuss some of the tougher aspects of stardom or the film and television industry, Michael can help them feel confident in their words, as he has plenty of similar experiences.
This is an incredibly well-produced interview podcast series that serves as a perfect replacement for anyone who finds themselves craving new episodes of Armchair Expert, as the host and his guests can perfectly mix to create fantastic episodes at every single turn.
This show is for you if you're looking for something with a tremendous amount of heart and a great deal of humor.
Listen on insideofyoupodcast.com.
You Made It Weird With Pete Holmes
The driving philosophy behind You Made It Weird is that every person has something weird or unusual about them and that such weirdness should be celebrated and not hidden away.
This show invites guests to share things they may not otherwise share on other shows or in standard interviews, inviting them to truly 'make it weird.'
This gives the show a unique twist that easily puts it ahead of some of the competition. Some of the episodes of this series have had me in tears from how hard I ended up laughing!
Pete Holmes also makes for the perfect podcasting host.
He has a very probing interview style that prompts his guests to be brave and to spill some of their craziest secrets for the world to hear.
Holmes is also very good at working with what his guests give him and can bring the humor out of every situation or find some hilarious wise-crack to make in response to every joke made or every story told.
This is a must-listen if you're looking for an interview podcast that takes things a little less serious but still allows you to gain unparalleled insight, unlike anywhere else.
Try the show out if you want something that will have you laughing in no time at all.
Listen on youmadeitweird.libsyn.com.
HypochondriActor
One of the best ways to get to know one of your favorite celebrities better is to find out about their medical history!
This might sound odd, but this is the driving force behind the fantastic HypochondriActor podcast series.
Hosted by Dr. Priyanka Wali and Sean Hayes, a confessed hypochondriac, this show invites guests to open up about some of their medical mishaps.
They even share some of their health scares to learn a little more about them and learn a bit more about the medical profession.
The show manages to create a wholly unique twist on the standard interview podcast structure, which easily helps it stand out amongst the crowd.
There is no other show approaching the topic in such a stylish and interesting manner, so you owe it to yourself to give this a try; it is hilarious and incredibly insightful!
Listen on hypochondriactor.