Podcasts have seen a massive surge in popularity over the past decade.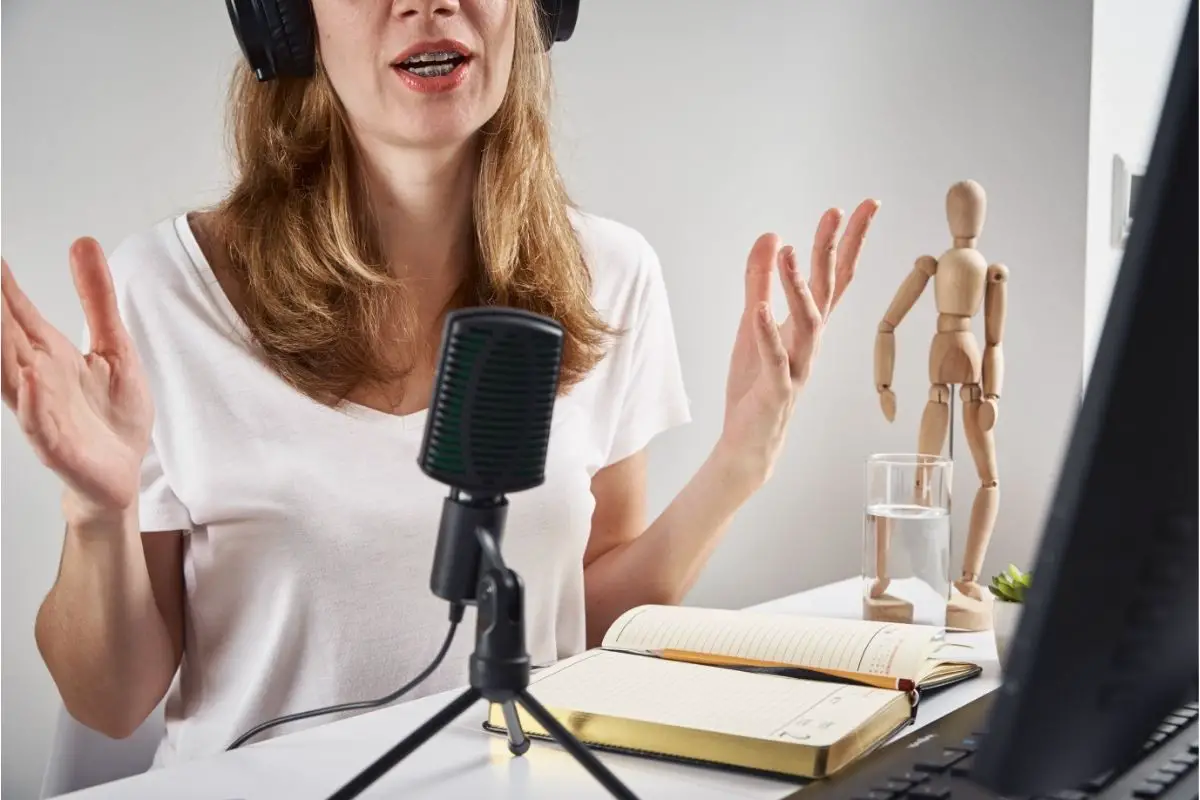 What once was a medium dedicated to just a group of friends discussing whatever topics took their fancy is now a medium.
It has countless different genres, topics, and forms that continue to bend the limits of the medium.
Nowadays, with recording technology being so readily accessible, anyone can record a podcast.
And this has led to a massive boom in the number of podcast shows available across the internet.
However, it can be challenging to find the gems amongst the ordinary and average podcasts as a result of this.
How can you possibly find the most interesting podcasts on the internet?
Luckily, I've done all of the hard work for you and found the absolute best podcasts on the internet. Read on to find out what they are!
Say Why To Drugs
Recreational drugs are a very controversial subject, thanks to the fact that many of them are still strictly illegal.
This has meant that the subject is occasionally complicated to broach, and thus many podcasts don't touch upon the topic or only ever mention it in passing.
This leads to an incomplete picture of just what certain recreational drugs can achieve and why so many of them are so immensely popular.
Say Why To Drugs intends to break the veil of secrecy that hangs over the world of recreational drugs and bring out the cold hard facts about them.
In pursuing this knowledge, the show touches on the link between substance use and mental health.
This helps to illuminate further why so many people choose to turn to drugs, especially in times of high stress and anxiety.
Episodes focus on a specific topic, like a particular drug, or topics surrounding drugs, such as how to talk about drugs with family and the effects of alcohol and drugs on pregnancy.
They do this instead of simply filling the episodes with horror stories and scaremongering around the dangers of drugs.
The show is focused on simply delivering the facts so that you can get an unbiased view of the world of drugs.
This show helps you gain an unfiltered look into an oft-untouched world, giving you a much clearer perspective on the world and its people.
It also means that almost everything explored in the show will be new to you, which makes it all very fascinating. Essential listening.
Sodajerker On Songwriting
We all listen to music, but not many know how some of the best and most popular music is made.
The Sodajerker On Songwriting podcast is here to shed some light on the act of songwriting.
The knowledge in this podcast will help you gain some fascinating information about how some of your favorite songs were written.
The show was created and is still hosted by the successful UK songwriting duo Sodajerker and the two invite many famous guests onto the show to discuss their creative processes.
And some of the hurdles and challenges that arise as a result. Guests include St. Vincent, Jon Bon Jovi, Beck, and Paul McCartney.
This show provides an amazing insight into the art of songwriting, an element of the craft that often goes unnoticed and uncelebrated.
Each guest is genuinely fascinating and brings their unique perspective on the art form, which helps to give you a much greater picture of the brilliance of the craft.
This show can also help you better understand some of your favorite artists, which can help you love their music even more, as you'll appreciate the dedication that went into crafting it!
This is easily one of the most interesting podcasts I have ever had the joy of listening to and has helped me to gain vast insight into a medium that I love. You've got to give it a go.
The Infinite Monkey Cage
This British podcast staple is a straightforward recommendation for me to make, as it is doubly fascinating and hilarious.
Which will ensure you are engaged throughout the length of every episode by all the immense knowledge you are given. Then you also get treated to some belly laughs!
This show is hosted by Robin Ince and Brian Cox, who are celebrities in their own right within the UK. Robin Ince is a stand-up comedian.
He helps to inject the entire show with his one-of-a-kind sense of humor and ensures that the laughs keep flowing from minute to minute.
On the other hand, Brian Cox is a highly celebrated physicist and ex-rock musician!
This means that he has an immense and mind-blowing level of knowledge but is also very personable and conversational style, which makes him ideally suited to the podcasting format.
The show covers a different scientific topic each episode, with the two hosts providing their hilarious and insightful banter on everything.
Every episode will leave you feeling enriched educationally and satisfied by plenty of laughs.
With Brian Cox's immense knowledge as an astrophysicist, you can bet that every episode that talks about space is a riot of a time that will leave you in absolute awe of the sheer size and spectacle of the vast universe around us.
And while Brian Cox has a high degree of knowledge, he never overloads you with too much information at one time.
And everything he talks about is highly digestible, which ensures that everyone can comfortably listen to the show, no matter how much scientific knowledge they may have!
Robin Ince's comedic talents make him an excellent foil for Brian Cox, as he is known by fans for asking the "stupid" questions that help keep Brain reigned in and prevent him from going overboard!
This is a beautiful podcast hosted by two friendly hosts with a great degree of knowledge but always ensure that the show is easy to understand and delightful, making it essential to listen to.
99% Invisible
Design is, by its very nature, supposed to be invisible. The design of a website, for example, is supposed to go entirely without announcing itself.
Because it is supposed to be convenient and easy to navigate first and foremost, however, to make a website truly efficient and "well designed," a lot of design work needs to be done.
This podcast intends to celebrate the invisible art form that is design and show you the many minuscule ways it impacts your daily life.
Learning more about design can help you better appreciate the hard work of designers that helps make your life a lot easier and often goes unmentioned or uncelebrated.
In this podcast, host Roman Mars talks to guests around the world to find out what people think about design and why they care about it.
He interviews experts in various fields, including architects, graphic designers, product designers, industrial designers, interior designers, typographers, photographers, illustrators, filmmakers, musicians, writers, artists, and scientists.
This extensive list has meant that the series has been able to maintain steam for many years after it first started.
Roman Mars makes for the perfect host, as he carefully takes you through every topic in a highly engaging but never confusing way.
It doesn't matter how much you know about a topic before you head into an episode because you will come out knowing lots about it.
If you are looking for something to add to your library of podcasts, then this should be right up your alley.
You will learn a lot about design in general, and you will get some fascinating insights into the minds of those who create the things we use and interact with every day.
My Dad Wrote A Porno
This is easily one of the funniest and most amazing podcasts on the internet. In the show, Jamie Morton takes us through some of the erotica written by his father.
And this leads to some cringeworthy and hilarious moments that will have tears streaming down your face from laughter.
The show is incredibly popular, and it's easy to see why. It is hilarious, and the chemistry between the three hosts gives it great energy that you cannot possibly resist.
As well as being riotously funny, the show is also rather heartwarming and informative, as James builds a much richer portrait of his father with each episode.
It gives the show a strangely uplifting tone despite its crazy subject matter.
It's not just the comedy that makes this a good podcast; there are also some interesting discussions about writing and creativity.
There is so much to love about this show, and I am sure you will agree once you hear it. The three hosts provide their running commentary on the material at hand.
They also discuss other topics when the moment calls to them, which helps to give the show a very improvisational tone, making it very relaxing to listen to.
Stuff To Blow Your Mind
If you want a show that is just wall-to-wall trivia and interesting facts, this is easily the show for you.
Every episode is filled with mind-blowing facts that you'll tell all of your friends at your next party.
These aren't just any facts or pieces of trivia; they are mind-warping facts that will completely change the way you view the world and will have you in complete awe at some of the world's wonders.
You don't need any background knowledge to enjoy this show, as the hosts do a fantastic job explaining everything in an extremely entertaining manner.
They take the time to explain the meaning behind the fact, and they make it fun and exciting to listen to every time. Honestly, learning has never been this fun before.
Speaking of the hosts, this show is hosted by Robert Lamb and Joe McCormick, who both have wonderful chemistry and can work together comedically absolutely perfectly.
This is one of the easiest podcast recommendations I have ever had to make.
The show is very easy to listen to, thanks to its humorous, bright, and breezy tone, but also because it is filled to the brim with fascinating knowledge that will have your mind blown to pieces!
Witness
Sometimes there is no better person to talk to about an incident or event than someone who was there.
This makes the seminal BBC podcast Witness, which takes real stories from real people as they recount some of the most significant incidents, atrocities, or events the world has ever seen.
Episodes include interviews with people who were present at specific events, including, in one episode, someone who can recount the horrific events of Russia's attack on Georgia in 2008.
This podcast series is easily one of the most interesting ones on this list, as it makes use of ordinary people who have lived through extraordinary events.
This perspective provides greater insight into world history.
The episodes are short, usually lasting around 10 minutes, and provide listeners with a unique perspective on the events that they describe.
You'll undoubtedly have to listen to multiple episodes in one go because they are just that engaging and addictive!