Every good podcast host knows that in order to have a truly successful podcast, you need access to an excellent microphone.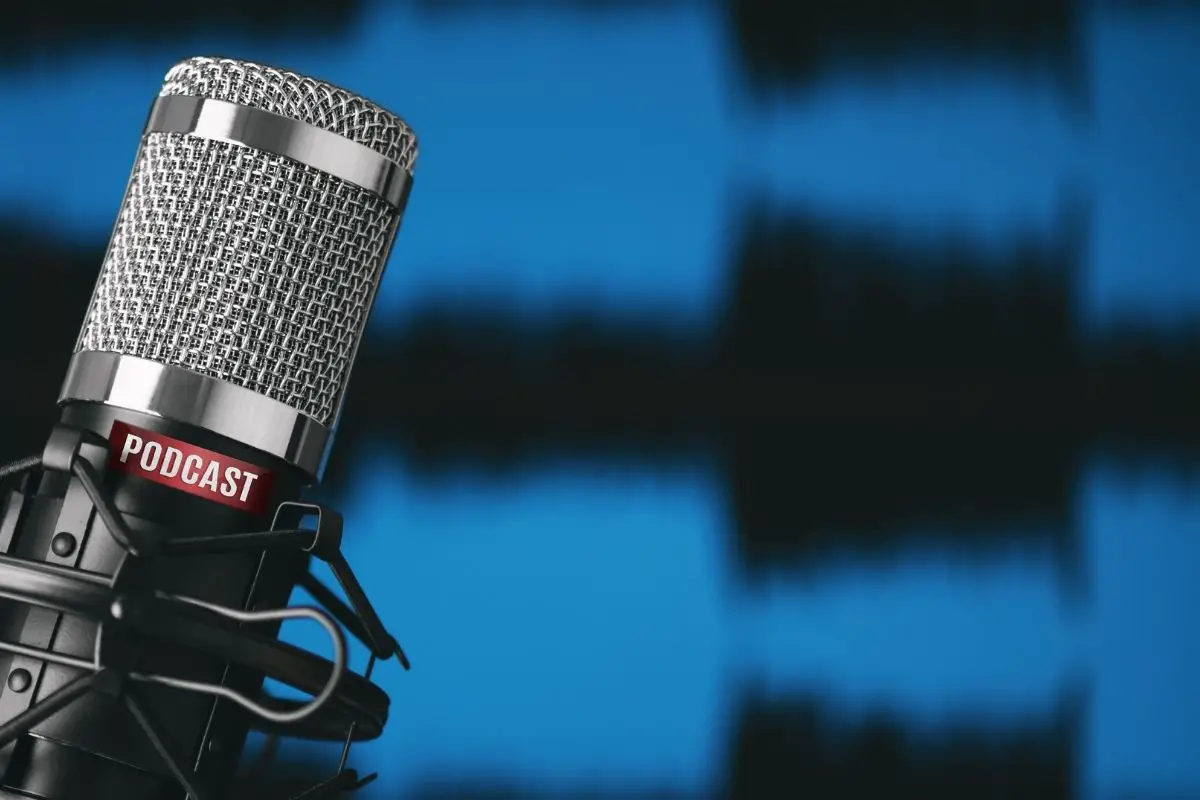 You want a microphone that accurately records your voice for easy transmission online, and you also want a microphone that can accurately keep noise levels balanced.
However, one thing that many often neglect when choosing the perfect microphone is the ability to filter out background noise. 
Though the human mind is very good at filtering out excessive noise in the moment, a microphone cannot always do just that. You would be surprised at the number of extra noises that will show up on recordings when using basic microphones. 
Thus, it would be best to get yourself a microphone that will keep background noises to a minimum.
Join me below to discover some of the best microphones that can help you to reduce background noise in your podcast recordings. 
If you want to reduce the amount of noise polluting your podcast recordings, you simply need to grab yourself a cardioid microphone.
Cardioid microphones focus only on recording sound directly in front of the microphone. 
Thus, if you were to record your podcast with your microphone directly in front of you, only your voice would be picked up.
This is perfect when recording podcasts with multiple hosts, as each host will have a specific microphone so that their recordings don't end up being recorded by other microphones in the same room.
The Shure MV7 USB microphone is easily one of the best options you have for such a result.
This microphone features a hanging construction, so when attached to a boom arm, it will hang directly in front of your face so you can sit comfortably in any position and be picked up accurately. 
This microphone will automatically filter out noises such as computer hums and tapping on your desk, so you don't have to sit completely still as you record!
The Shure MV7 is also fitted with an incredible pop-filter that helps quiet breath sounds during podcast recordings. 
The Shure MV7 USB microphone is one of the best ones you could try out, and this is reflected by the fact that Shure is one of the best-trusted brands in the realm of microphones and podcasts. 
Purchase on Amazon.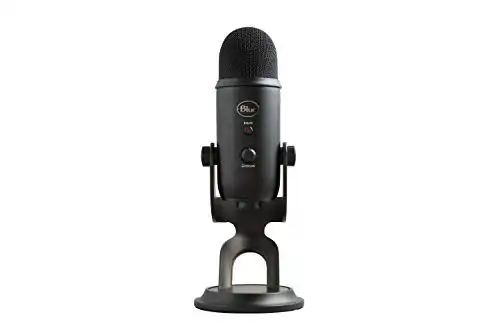 Blue is one of the biggest and best names in the podcasting industry.
Blue has been seeking to bring the best microphone technology to the masses; this philosophy shines through in the Yeti microphone. 
The Yeti is a stunning piece of modern microphone engineering.
It has incredible fidelity and is incredibly sturdy and perfect for any podcaster, but it is also ideal for helping you reduce background noise in your podcasts.
One of the best things about the Yeti is that it features multiple recording modes that allow you to fine-tune how your sound is recorded.
You can set the Yeti to operate on cardioid mode, which causes the microphone to only pick up any sound that comes from directly in front of it.
This is great for those who want to record a solo podcast and want their voice to be the only focus.
This is great if you are recording in a slightly noisier environment, as it will help you avoid picking up unwanted noise. 
And if you want to record multiple hosts on your podcast with just one microphone, you can easily set it to the optional omnidirectional recording mode.
This allows the microphone to pick up sound occurring all around it so that all of your hosts can record on just one microphone. Useful!
Purchase on Amazon.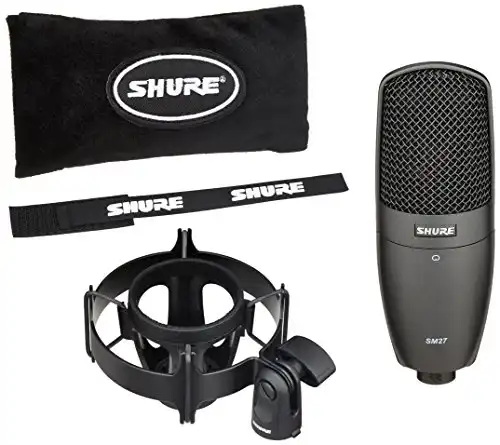 Now that we know that cardioid microphones are best for helping you achieve podcasting perfection, let's look at one of the best cardioid microphones on the market.
This microphone is perfect for podcasters because it is sturdy and incredibly portable, so you can record your podcast anywhere and store it away in between uses. 
This microphone may be on the slightly more affordable end of the cardioid microphone scale. However, it can still offer incredible audio fidelity and extra features that will help you master the podcasting form.
Any recordings on the microphone are rendered in crystal clear detail, so your listeners will always hear your voice as if you were in the room with them!
The microphone will also actively seek to only record your voice and nothing else within the room you are recording in, so you don't have to worry about noises sneaking in.
This is thanks to its cardioid operating mode. 
The Shure SM27-SC is purpose-built to operate in a cardioid mode, always providing you with the best noise filtration at every turn. 
Purchase on Amazon.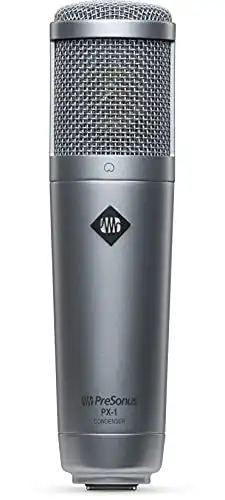 We have seen some incredible microphones on our list already, but the only problem is that many of those same microphones can be quite expensive, with many of them exceeding $300 to even $500!
If you want a slightly more affordable microphone that still provides you with outstanding audio quality, then this PX-1 large-diaphragm cardioid condenser microphone could be exactly what you need.
It is able to actively record only the noise that is fed directly into the front of it, so you can be sure that other noises in the environment will never be picked up.
This microphone can easily be attached to a boom arm or a microphone stand, so you can position it exactly where you need it and get right to recording your podcast.
And when it comes to hooking it up to your recording hardware, all you need is a basic XLR cable. 
This makes the PX-1 one of the best options on this list for anyone who is slightly newer to podcasting. 
Purchase on Amazon.