Wtf With Marc Maron is one of the longest-running interview podcasts.
The show has pushed well over 1,300 episodes, and it continues to release new episodes very regularly.
When you really listen to the show, it is never a surprise exactly why it has proven so successful.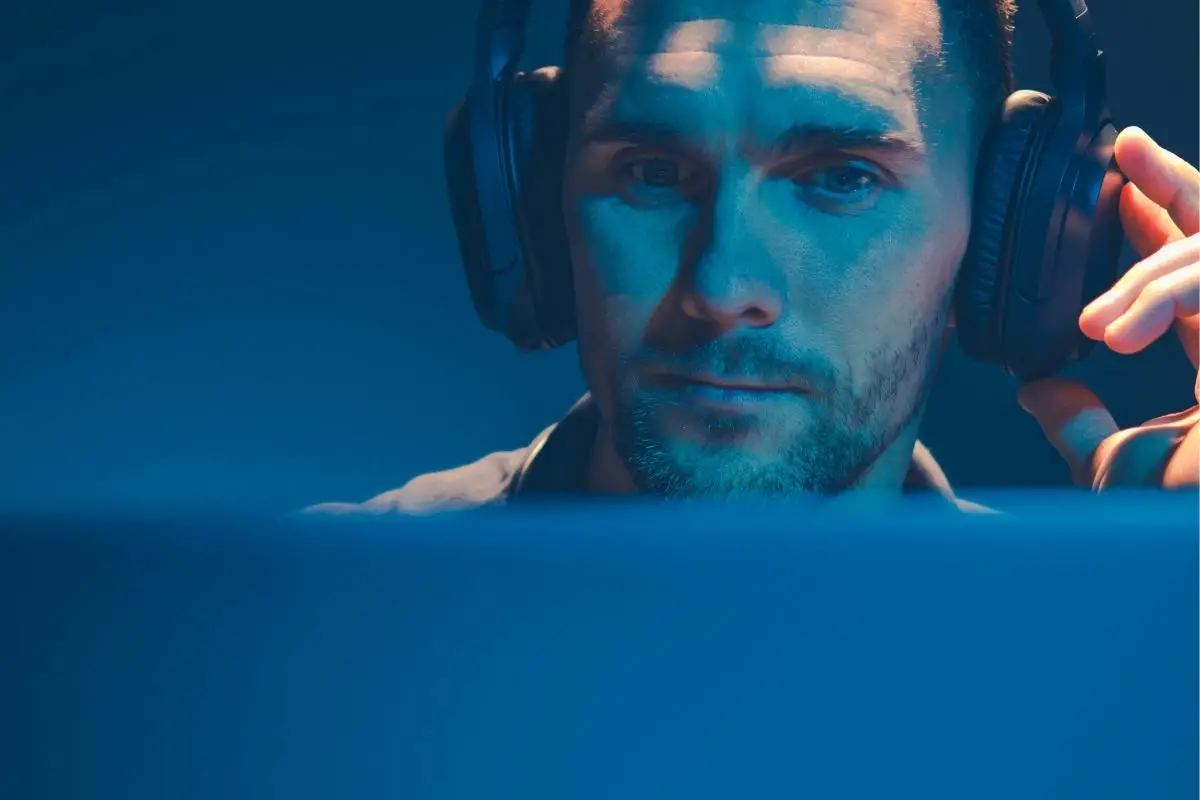 It is simultaneously hilarious and also very insightful.
Marc has a unique interviewing style that is very probing, which causes his guests to open up and spill all!
If you're reading this now, it's most likely because you've heard the hype about this show, and now you want to try it out for yourself.
You've come to the right place because I've combed through the series to find the best episodes you can try out to get started!
Read on below!
Episode 67 – Robin Williams
It would be foolish to list the best episodes of Marc Maron's podcast without mentioning this classic episode.
One of Marc's earliest guests was comedy legend Robin Williams who quickly became good friends with Marc.
It is clear how strong their friendship was, and this makes the episode all the more poignant, considering that Robin would pass just four years after this episode was first recorded!
Want to know more about the legend that was Robin Williams? Then this episode is easily a great place to go.
Robin's effortless comedic style comes through perfectly here, making the episode truly hilarious at just about every turn. The episode is also a touching tribute to a legend gone far too soon.
Listen on wtfpod.com.
Episode 613 – President Barack Obama
Does it get any more prominent than the former leader of the free world? You know a podcast series has hit the big time when the immensely charming and beloved Barack Obama joins in!
In fact, when this episode was recorded initially, Obama was still in office, which makes this episode all the more significant, as he was willing to take time out of his understandably busy schedule to join in.
The conversation naturally turns to Obama's past, especially his college days, his early ambitions, and what attracted him to the presidency in the first place.
The show also touches on contemporary issues such as gun violence and race relations.
Obama can give some very vital insight into these problems, and he has an incredible way with words when it comes to explaining his point of view.
Obama makes for a perfect podcast guest. He has a very friendly energy and is surprisingly very funny, making him an ideal guest for someone like Marc. The latter can bring out the comedy in any situation while also knowing just the right questions to ask.
Listen on wtfpod.com.
Episode 1290 – Guillermo Del Toro
Fresh off of the release of his latest film at the time, Del Toro took to the hot seat on WTF.
If you've ever wanted to know what goes on in the mind of this Oscar-winning director and how he can create such crazy and fantastical works, then this is an episode you should make sure to try out.
Del Toro talks about everything from his childhood to his career, including his love of horror films, and even delves into his personal life.
This episode will help you appreciate the immense effort Del Toro has put into some of his classic films.
Del Toro also identifies as an outsider, and he seeks in this episode to explain what he means when he uses the word.
This also helps you further understand the unique and interesting characters that he creates.
It is a great episode to tune into, especially if you are fascinated by the creative process behind making movies.
Del Toro is clearly passionate about his work, and this episode is perfect evidence of that fact!
Listen on wtfpod.com.
Episode 1284 – Benedict Cumberbatch
Benedict Cumberbatch is easily one of the world's most prominent and recognizable actors. But not only is he immensely popular, but he is also immensely talented.
Benedict has an evident love for acting, as evidenced by the sheer number of projects he loves to take on.
Take his starring role as Doctor Strange in the Marvel Cinematic Universe, which has catapulted him to international renown.
Benedict Cumberbatch also knows how to look out for the best directors to work with, such as Jane Campion on her film The Power Of The Dog, for which his performance earned him a best actor nomination at the Oscars.
However, this episode doesn't just discuss Cumberbatch's acting accolades and stardom and touches on his real life and what it is like to be a father and a Marvel superhero.
This episode provides a fantastic look into the life of a superstar and just what it is like to be that famous.
It is easily one of the best episodes of Wtf With Marc Maron, so you must check it out.
Listen on wtfpod.com.
Episode 1086 – Brad Pitt & Leonardo DiCaprio
Perhaps two of the most recognizable actors of a generation and immense talents in their own right, Brad Pitt and Leonardo DiCaprio, join Marc Maron. In this top-rated episode, the three discuss the recent release of Quentin Tarantino's film Once Upon A Time In Hollywood and what it's like to work under the guidance of a masterful director.
In case it somehow wasn't clear before, Brad Pitt and Leonardo DiCaprio are very good friends, and this episode shows off their friendship brilliantly.
The two know each other very well and can perfectly push each other's buttons to get a great reaction.
Combine this with Marc's penchant for probing interview questions, and you have yourself one of the best interview podcast episodes of all time.
Listen on wtfpod.com.