Suze Orman is America's matriarch of money.
Her Women & Money podcast speaks directly to all of the mothers, daughters, grandmothers, sisters, and wives out there who are looking to have more control over their finances.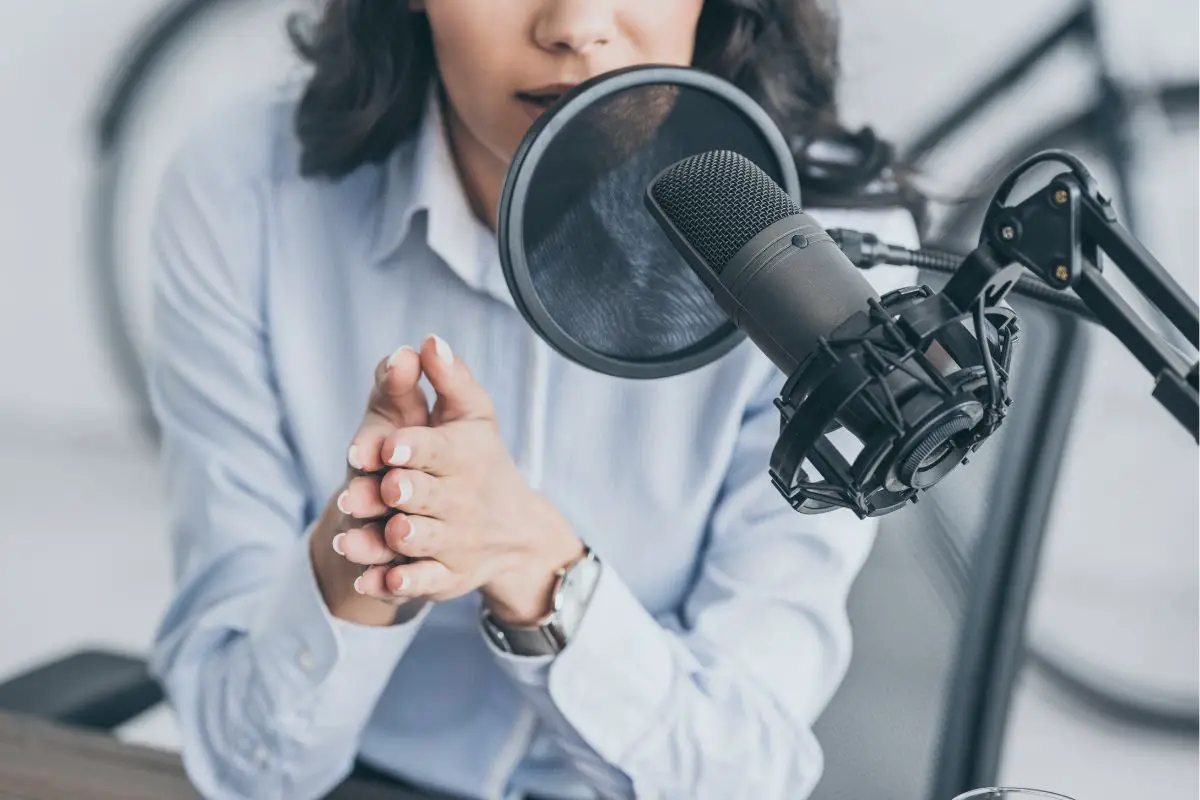 Every episode of Women & Money works to empower women to control their destiny by providing them with practical and honest advice.
Take a look at the best Women & Money episodes below! You won't regret it.
The 5 Mistakes You Need To Avoid With Your $
The road to being financially stable and responsible can be a rocky one. That's why a growing number of people are turning to financial advisors.
But, are all financial advisors created equally? And, do you need to be cautious of anything when meeting with one?
In this episode of Women and Money, Suze Orman delves into the five mistakes that you need to avoid when you deal with financial advisors.
She also explores the argument that posits that it is your mind that makes you poor.
Broke No More
When you're young and starting out in a low-paid job, it's common to believe that in a few years, once you've worked your way up and received a few promotions, you will no longer feel broke.
But, for many people, it doesn't work that way.
If you don't manage your finances properly, regardless of how much money you make, you will always feel broke.
In this episode, Suze explores the causes of this phenomenon and what can be done to change it.
The Money Mind
If you're feeling as though you aren't getting anywhere with your finances, this episode will change your life.
Sometimes, when all other routes have been exhausted, it is necessary to look within yourself and see if a change of perspective is necessary.
In this episode, Suze discusses the three simple steps you need to take to live comfortably within your means.
She encourages the listener to make positive choices so that they can become secure and financially independent.
The Three Money Moves You Don't Want To Make
For many people, the thought of having a conversation with family and friends about personal finances can be, well… absolutely terrifying.
For most people, these kinds of conversations are off the cards entirely. However, they can be important.
In this episode, Suze shares a few conversations that she has had with her family and friends about their finances.
It is clear that these people should have had the courage to reach out and ask Suze for advice, but they opted not to – and now they're paying the price.
The Eight Qualities To Create A Life Of Wealth
Don't let the title fool you, this episode isn't necessarily about creating a life that is particularly extravagant.
Rather, Suze defines a life of wealth as both a life of financial stability and a life of internal riches.
She argues that the eight qualities of harmony, balance, courage, generosity, happiness, cleanliness, beauty, and wisdom need to work together smoothly and in harmony before money can follow.
Suze School: Investing For Retirement
Both investing and retirement are two topics of conversation that many young people like to avoid – and it's no surprise as to why!
These topics can be difficult to understand and quite intimidating! If you feel this way, this episode will help you to overcome this problem.
In this episode, Suze discusses everything you need to know about planning for retirement.
You might want to keep a pen and paper handy because she covers a huge range of practical advice that you will want to remember!
The Richest Advice Ever
The world of money and finance seems to be saturated with men.
Whilst it can be inspiring to listen to people's financial success stories, it can be tiring and uninspiring if none of these people ever look like you or have a similar lived experience to you.
In this episode, Suze shares the advice that set her on her path to financial freedom.
This episode is ideal for anyone who wants to feel encouraged and inspired to take steps on their own journey to financial freedom.
Shattering The Money Myths
Money is often perceived as a taboo and over-complicated topic. As a consequence, it's easy to fall into the trap of believing money myths that can significantly hold you back.
In this episode, Suze aims to quash all of the common money myths and misconceptions.
She talks about many of the money myths that Women & Money listeners have voiced concern about.
Suze listens to her audience members' misconceptions without judgment and aims to ensure that they all have the tools they need to make good financial decisions.
Getting Real With Your Money During The COVID-19 Crisis
The COVID-19 crisis affected all facets of life. But, it especially affected everyone's personal finances.
In such a volatile and unpredictable time, it is very important to make conservative financial decisions.
In this episode, Suze has an open, honest, and heartfelt discussion about the COVID-19 crisis, and the need to save as much money as possible.
She also discusses the importance of investing.
Give Yourself Credit
The world of credit cards can be very hard to navigate. When used correctly, a credit card can do wonders for your credit score and future financial success.
But, when they aren't understood or used improperly, credit cards can be very dangerous.
In this episode, Suze provides her listeners with everything they need to know about credit cards.
She covers what a FICO score is, what an ideal score should be, and most importantly, how to improve it.
She also discusses what happens to credit after divorce.
Suze School: What To Do in 2022
This year has been challenging for everyone. As inflation strikes again, most people are left confused and worried about their future.
If you're wondering what the rest of the year holds, Suze will provide you with some forecasts.
According to her, what's going on in the world right now is much different than what was going on during the pandemic.
No matter if you're interested in learning about bitcoin, recession, or the stock market – this episode covers it all.
Inflation Strikes Again
Are you worried about the future of your finances?
Tune in to hear Suze Orman's expert advice on how to protect yourself from inflation and its effects on the stock market.
She'll also explain how to make the most of your social security benefits, and offers some great tips on conserving money during these tough times.
This episode is packed with information that will help you secure your financial future, so make sure to check it out.
Ask Suze & KT Anything: Are Millennials Doomed?
It's no secret that millenials are struggling financially. They have more student loan debt than any other generation, and they're earning 20% less than their parents did at the same age.
So if you're a millennial (or know one), make sure to listen to this episode!
This time on Ask Suze & KT Anything, Suze answers questions from listeners about a variety of money topics. You'll want to tune in to hear her advice on 403's, annuities, rising home costs and more.
Suze School: Own The Power To Control Your Destiny
Most people feel like they don't have control over their financial destiny.
If you're one of them, Suze School has the answers!
In this episode, Suze provides clear steps we can take now in order to ensure our financial security in these turbulent markets. Plus, as always, she's an excellent host who provides valuable insight and advice.
Although the podcast is mostly aimed at women, this episode is great for anyone!
Ask Suze & KT Anything: What Safe Investments Can I Make?
What makes the Women & Money podcast really stand out are its Q&A episodes. The hosts answer some popular financial questions and provide their listeners with valuable explanations.
Thinking of investing but not sure where to start? This is the episode for you.
You will learn how to make smart investment choices that will keep your money safe.
Suze and KT bring you answers about student loans, dividend-paying stocks, inheritance, and more!