Sometimes, a good podcast needs something extra to get the conversation flowing, and true to its name, Whiskey Ginger has guests sipping on expensive whiskeys as host Andrew Santino interviews them.
Andrew focuses on questions regarding the pasts of each guest, including some of the most important stories from their childhood or some of the wildest memories they have of the entertainment industry or the early years of their careers.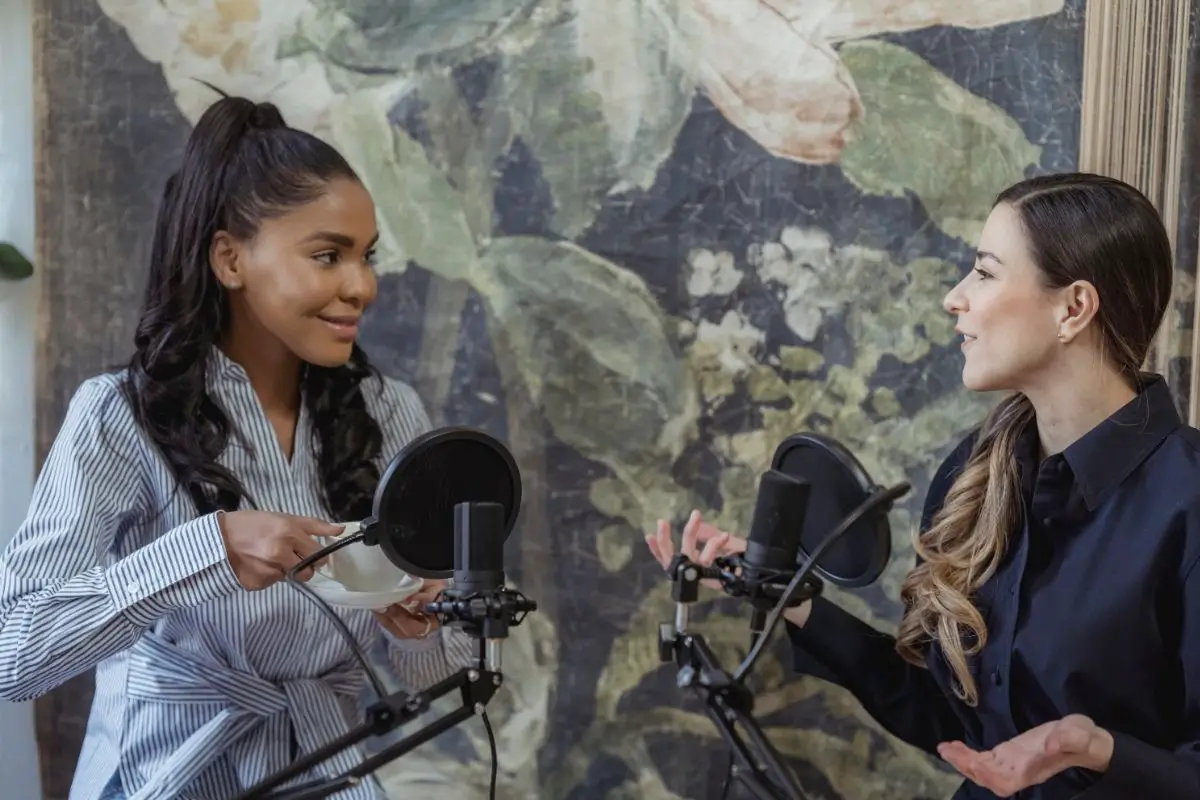 Andrew Santino is a beloved comedian, so you can bet he knows how to host one incredible podcast series!
The best way to find out is to experience it for yourself, so if you want to know what makes Whiskey Ginger so good, you will want to check out the following incredible episodes!
Episode 131 – Tom Segura 
Who better to join the show than fellow comedian and podcast host Tom Segura?
Tom and Andrew instantly hit it off in this episode, as the conversation naturally turns to some of their favorite common interests.
One of them is their shared love of hip-hop, a conversation that lends itself to countless minutes of passionate discussion.
Hearing the two speak about something they are passionate about is heartwarming and enjoyable, as you can feel the energy between them.
They also discuss Tom's recent move to Austin, Texas, and what drove him to move down there in the first place.
This helps Tom put into perspective just how far he has come over the course of his extensive career.
So this episode is also very informative if you are a big fan of Tom and his work.
This episode is a natural fit for this list because it features Andrew at his funniest and best as host.
He and Tom can come up with some hilarious moments, but Andrew can always keep the conversation going in the right direction so that it never becomes unfocused.
Listen on YouTube.
Episode 130 – Jeff Garlin
Star of The Goldbergs and Curb Your Enthusiasm, Jeff Garlin, takes to the show in this episode, allowing us plenty of opportunities to learn a lot more about him and his unique brand of humor.
Andrew takes the opportunity to chat with Jeff about what it is like to be on the set of Curb Your Enthusiasm and, even more importantly, what it's like to work with the oft-curmudgeonly Larry David.
If you've ever wondered what it is like behind the scenes of some of Jeff Garlin's most popular shows, then this is an episode of the podcast that you cannot afford to miss out on.
Hearing firsthand from Jeff what it was like to work on each show is fascinating and occasionally very funny!
Listen on YouTube.
Episode 113 – Sal Vulcano
One-quarter of the hilarious Impractical Jokers team, Sal Vulcano, is the special guest of the 113th episode of Whiskey Ginger, as he calls into the show to discuss things such as that time when he was able to play golf with the one-and-only Michael Jordan!
Sal also discusses what it's like to work on such a long-running prank show and how it has affected his relationship with the other Impractical Jokers.
Sal loves his fellow cast members, and it's fascinating to hear a little about what it is like for all four of them to work on the show together.
Andrew and Sal also turn to talk about game shows as they seek to explore the various ways in which they rip their players off.
It leads to a hilarious rant that's full of hilariously grumpy energy!
Listen on YouTube.
Episode 182 – Fat Guy Answering Phone w/ Will Sasso
Will Sasso helps make this episode one of the best of the series with his incredible story about the worst film role he ever took and how it impacted the rest of his career.
It's a hilarious story that quickly has Andrew in hysterics, so I'll let you listen to the episode yourself to hear just how funny it is!
The two also discuss things such as the continued role of artificial intelligence in everyday life and how that role may only continue to grow as technology advances further.
As part of this, the two also come up with some practical ways in which you can minimize the role of A.I. in your life.
Will Sasso is a gifted comedian and actor in his own right, so he is ideally suited to the show's funny energy and can easily keep up with Andrew's own sense of humor.
Listen to this episode to hear one of the show's best guests and Andrew at his best as a host!
Listen on YouTube.
Episode 137 – Marc Maron
Marc Maron is the host of one of the world's most popular and successful podcast series on the internet, so you can bet that when he enters the studio to join Andrew to record a new episode of Whiskey Ginger, a genuinely awesome podcast episode emerges as a result.
In this episode, Marc takes the opportunity to complain about things such as living and recording in an attic and what it's like to live where he does.
He also discusses what it was like to record his comedy special and what kind of work went into it to make it stand out.
Andrew greatly admires Marc, so this episode is one of the best ways to get to know Marc Maron better.
Listen on YouTube.
Episode 22 – Tony Hawk
This early episode of the series is a perfect listen if you want to appreciate how far Andrew has come with the show and to see what it was like in its earliest days.
In this episode, Andrew is joined by skateboarding legend Tony Hawk as they discuss the immense highs and lows of his career and what is now going on in his everyday life as a father.
They also discuss his recent charitable efforts of building skateparks for disadvantaged people.
If you didn't love him already, this episode will help you to love Tony Hawk more than ever!
Listen on YouTube.