Wait Wait… Don't Tell Me! is a weekly podcast series dedicated to exploring the latest news from across the world in a humorous and lighthearted way.
The show involves a panel of celebrity guests who are asked about the latest news from that week, which leads to some truly hilarious responses.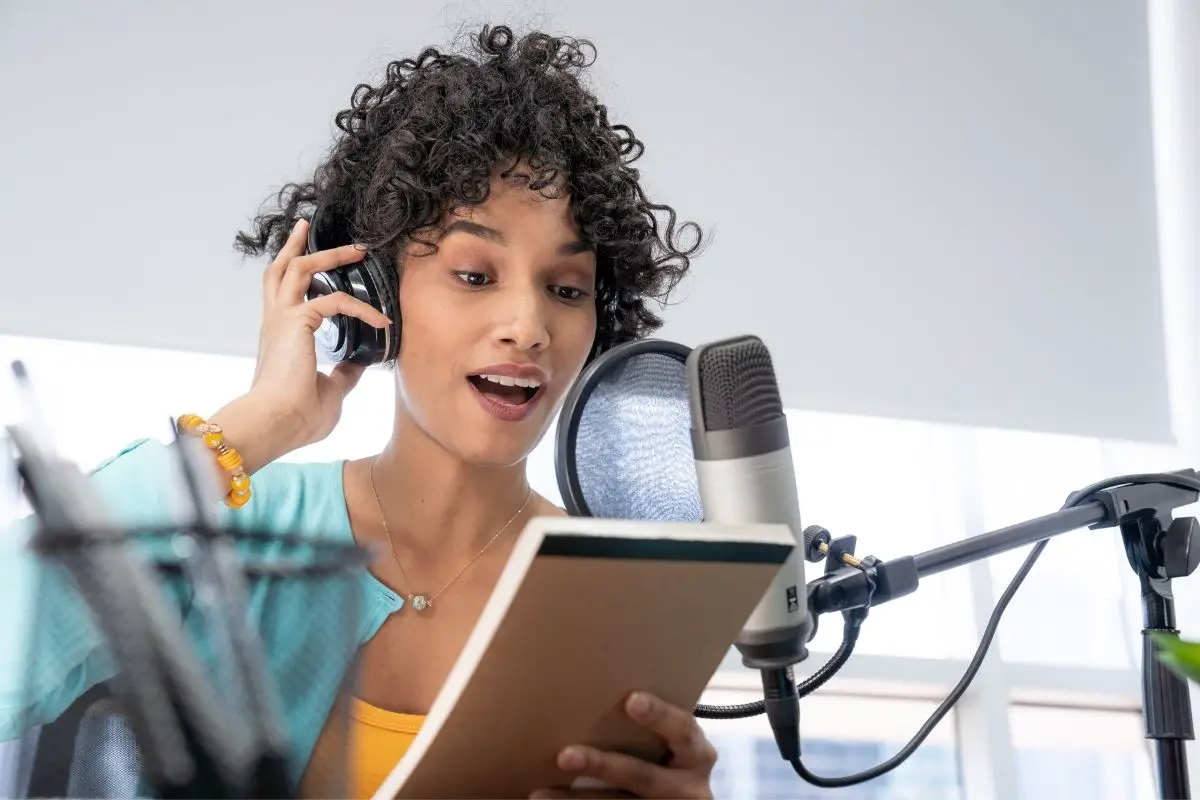 The show is incredibly popular, with over 6 million weekly listeners, and it shows no sign of slowing down!
If you want to enjoy the series for yourself, you'll have to know where to start because there are plenty of episodes to choose from!
I believe the following episodes make for perfect starting points and will allow you to hear the best of what the series offers.
Aug 5, 2017 – Jeffrey Tambor
Jeffrey Tambor, perhaps best known for his appearance as George Bluth Senior in the hilarious Arrested Development, joins the show in this classic episode.
Despite being something of a controversial figure, it's undeniable that Jeffrey Tambor is an incredibly talented comedian, which makes him a perfect guest for this show.
In this episode, he is joined by fellow panelists Patton Oswalt, Faith Salie, and Adam Burke, all of whom work together to create a hilarious episode that will have you laughing out loud in no time.
Listen on npr.org.
May 7, 2022 – Adam Scott
The star of the recent mega-hit show for Apple TV+ Severance, Adam Scott, joins the show as a panelist in this episode, which allows him to flex the comedic muscles he first honed in his appearances on Parks & Recreation.
Scott is joined by Paula Poundstone, Maz Jobrani, and Emmy Blotnick, who can put their minds together to come up with some hilarious material that makes this an episode that will go down as a classic for the show.
Notable moments of the episode include discussing predictions for what 2023's Met Gala theme will be, as well as the panel discussing some of the considerable downsides of Zoom meetings.
Listen on npr.org.
Apr 2, 2022 – Slash
In a surprising turn of events, legendary rock guitarist Slash makes an appearance on the show as a panelist.
Slash is incredibly charismatic and surprisingly funny; you'll be shocked at how often he'll make you laugh.
I can guarantee you'll be laughing in no time, as Slash is also joined on the panel by guests including Cristela Alonzo, Tom Papa, and Maeve Higgins, which leads to some hilarious moments and anecdotes.
The prediction of this episode is based on what the panelists believe will be the big event to emerge at the 2023 Oscars in the wake of the Will Smith controversy.
The answers that the guests come up with are amusing and very imaginative.
Listen on npr.org.
Feb 12, 2022 – Patti Smith
Patti Smith is best known for her incredible string of best-selling albums that continue to have a massively popular cult following to this very day.
This rock icon makes for another surprise guest for the series, as she joins panelists Maeve Higgins, Hari Kondabolu, and Bobcat Goldthwait to talk about the latest news going on worldwide.
Patti can provide some unique insight that is still very humorous, making this episode both fascinating and hilarious in equal spades.
Check this episode out, as it will help you appreciate Patti Smith's work better and is also packed full of laughs and surprises that make it one of the best episodes in recent memory.
Listen on npr.org.
Jan 22, 2022 – Brian Cox
Brian Cox is currently on a roll thanks to his recent appearances in the breakout show Succession.
Known for his irreverent and sometimes grumpy tone, Brian is an incredibly funny man who makes for a perfect guest on the show.
His appearances on Succession helped make swearing into a veritable art form. This perfectly equips him to keep up with the panel of equally talented guests, including Paula Poundstone, Mo Rocca, and Cristela Alonzo.
Of course, one of the episode's highlights is the iconic 'predictions' segment, in which the panelists attempt to predict which brand mascot will get a brand new makeover in the future.
Listen on npr.org.
Nov 6, 2021 – Chance The Rapper
Chance The Rapper is not just an incredibly talented musician with plenty of accolades; he is also an extremely personable guest in this excellent episode.
Chance joins the panel alongside returning panelist Bobcat Goldthwait, guests Brian Babylon, and Negin Farsad.
This episode was recorded in front of a live audience, which helps to make it all the funnier.
You can feel the hilarious energy in the air of the Harris Theater as you listen. You would have difficulty trying not to laugh along with this episode.
Listen on npr.org.
Feb 6, 2021 – Owen Wilson
This remotely-recorded episode features the famous Owen Wilson, known for his many appearances in television and film, and he is ideally suited for this show.
His iconic voice and sense of humor permeate this episode as he and the other panelists discuss the latest news and come up with hilarious responses.
I loved this episode because it showed off the wonder of this show which lies in its ability to invite the best guests every time.
Owen Wilson is no exception to the consistently fantastic series of guests the show brings.
Listen on npr.org.
May 23, 2020 – Christina Koch
This episode features an out-of-this-world guest in the form of Christina Koch, a celebrated engineer, and astronaut who can bring her fresh perspective to some of the latest events worldwide.
Christina is one of most fascinating guests the show has ever invited on, which helps to make this an easy recommendation for me to make.
Listen on npr.org.