As the hosts describe the show themselves: Trash Tuesday is "Everything you want it to be and more."
The show is very comedic, thanks to the talents of the hosts, Annie Lederman, Esther Povitsky, and Khalyla Kuhn. However, the show is also well known for occasionally touching on much heavier topics.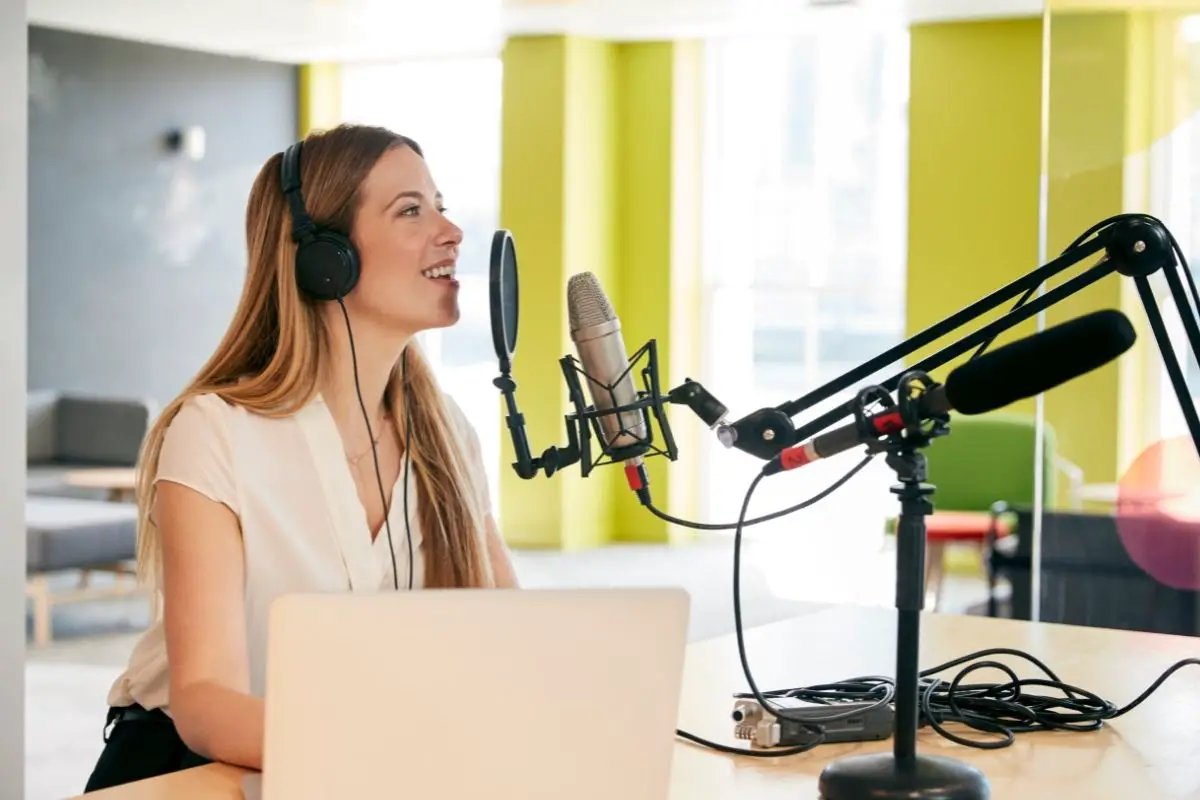 This helps to make it not only a very entertaining show to tune into but also one that is incredibly comforting.
But if you want to experience this blend of comedy and serious discussion for yourself, you will need to know which episodes to tune into.
I believe the following episodes represent the best of what the show can achieve and will make you an instant fan, so read on now!
Episode 29 – We Go Goth & Annie Goes Off
This episode starts very strong, as we see that the girls are entirely adorned in awesome goth gear, complete with heavy black eyeliner, intense contact lenses, and long dyed hair!
The girls look immense in their outfits, allowing them to discuss this oft-forgotten time in youth subculture; as they reminisce on their memories of goth culture, this episode will prove to be quite nostalgic for some listeners.
The girls also talk about some driving tips, how listeners can best manage their road rage and the stress that can come about during heavy traffic.
It's interesting to hear some of their tips, and their willingness to give such advice is a testament to how fantastic the show is and how supportive the hosts are!
Listen on YouTube.
Episode 1 – Pilot
Because the highlight of this show is the camaraderie between the three hosts, I feel it is pertinent to mention the show's first episode here.
This episode clarifies what the show is about and what the girls set out to achieve with it—making it a perfect introduction for new listeners. It is also a great time capsule for long-time fans, as they will be able to see just how far the girls have come over their time hosting the show.
Though the girls are testing the waters in this episode, they are still hilarious and chatty, which proves that they have a natural knack for making brilliant podcasts no matter who they host!
Listen on YouTube.
Episode 48 – Front To Back & Skims To The Side 
This episode holds nothing back, as from the very first moment, Esther begins talking about her recent experiences with a UTI!
She divulges everything, and it's hilarious to hear her be so confessional!
They also talk about the importance of breast exams and keeping on top of them to ensure that they are healthy.
This includes checking for early signs of cancer, as the three girls discuss how they check for unusual lumps or bumps on their breasts.
The girls also discuss hickeys and why receiving them is not always so amazing!
This also leads them to tell some of their most embarrassing stories regarding hickeys. Some of the stories will have you rolling on the floor from laughter in no time at all.
Listen on YouTube.
Episode 60 – Call Him Zaddy W/ Dr. Drew
Special guest Dr. Drew Pinsky joins the show in this episode, and the girls very quickly take the opportunity to ask him plenty of questions about his work in medicine and addiction.
Dr. Drew is a fascinating man with plenty of incredible stories to tell and lots of insight into the medical world to provide to listeners.
He makes for a perfect guest because the girls can ask him any question, and he will always respond honestly and informatively!
The girls and Drew also talk about Khalyla's emotions, some of the recent experiences she has had, and how they have impacted her.
Listen on YouTube.
Episode 40 – Three-Way Kiss Karaoke
Esther got pretty drunk at Khalyla's recent birthday party. This episode is dedicated to exploring some of the wild and occasionally embarrassing things she got up to in such a state!
It's fun to hear about this party, and the girls hold nothing back when recollecting it.
They also discuss what gifts each of them got for Khalyla's birthday.
Some gifts are funny, and others are heartfelt and will make you feel a little bit closer to all three girls.
This episode gives you a great sense of their friendship and proves that they all know each other well!
Listen on YouTube.
Episode 21 – Wedding Woes
As it turns out, Khalyla seems to have a strange ability to predict earthquakes!
In this episode, she explores the many times she has felt a little bit off before an earthquake hit nearby.
Khalyla explores this ability as if she were a superhero discovering her superpowers for the first time!
They also discuss the upcoming wedding that they are attending and how they feel about being bridesmaids.
They have some very candid confessions in this episode, as they talk about some of the immense pressures that can fall onto the shoulders of bridesmaids.
They also discuss Esther's wedding and what kind of experience that was.
And, to cap off a great episode, the girls also indulge in some gross jelly bean flavors, which very quickly has them laughing their heads off!
Listen on YouTube.
Episode 37 – Scary Boy Stories & Esther's Big Lie
Khalyla and Annie explore some crazy real-life horror stories they've had, especially involving horrible boys and other horrifying topics!
Some of the stories are equally horrifying and funny, which helps to make this episode a storytelling treat for fans of the series.
The three also discuss the opportunity to go ghost hunting and where they would go to discover ghosts. They come up with some creepy places very quickly!
Listen on YouTube.