Sometimes, in life, the truth seems a little stranger than fiction.
Sometimes it can be hard to believe that certain things actually happened in the real world, which is a sentiment firmly held by Sam Tripoli, host of the mega-successful Tin Foil Hat podcast.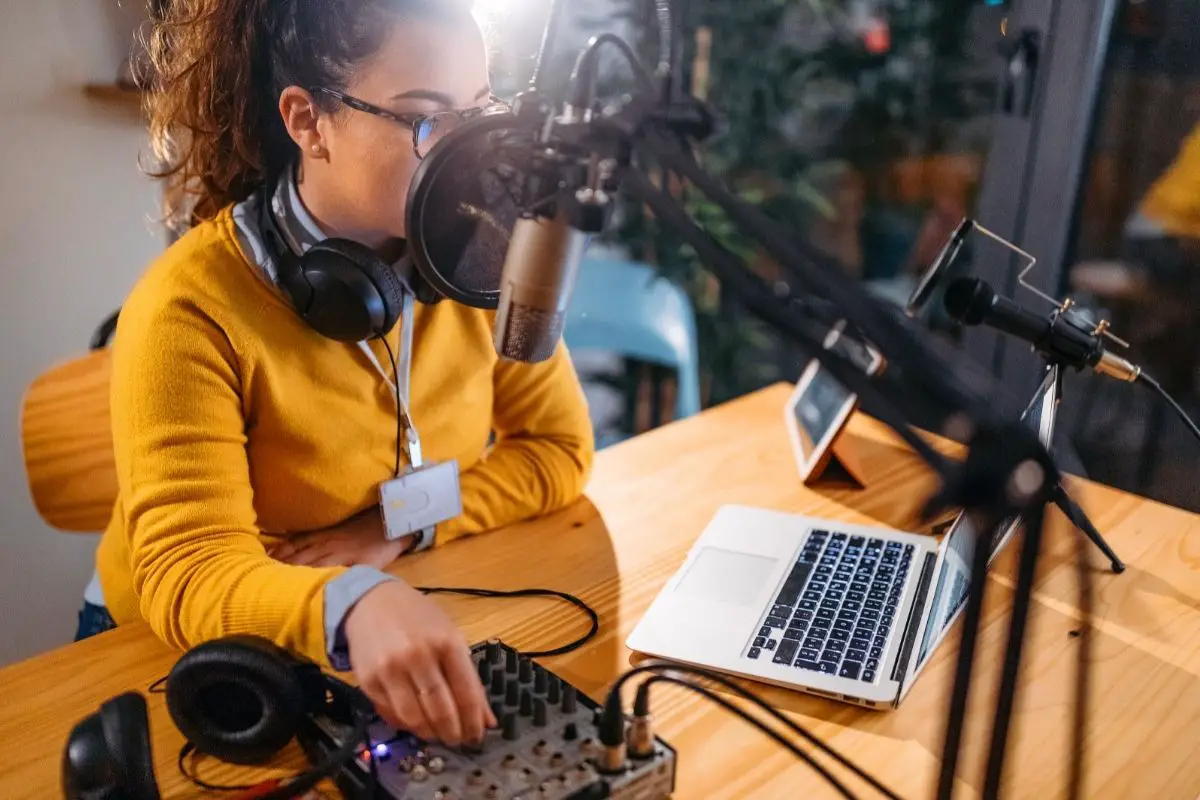 This show not only explores some of history's most infamous, strange, and outright weird events but also does so by talking to researchers, conspiracy theorists, and some very unique people.
This is one of the best investigative podcasts and might get you donning a tinfoil hat of your own!
To experience the intrigue for yourself, check out these timeless classic episodes!
Episode 568 – Trollin' With Sam Hyde
There are few online figures quite as controversial and well renowned as Sam Hyde.
Sam is well-known for his top-class attempts at trolling and his ability to get under other people's skin.
But why does Sam produce such controversial content online, and what drives him to anger so many people?
This episode explores the cult of personality behind Sam Hyde to better understand how he produces content and the kinds of things that inspire him to create it.
Listen on samtripoli.com.
Episode 560 – The Chaos Of The CIA And The Charles Manson Murders With Tom O'Neill
The Charles Manson murders are easily some of the most infamous murders that have ever occurred worldwide.
Equally as interesting as the murders are the cult built up around Manson that worshipped the ground he walked upon.
Who better to explore the case of one of the most prominent cult leaders than Sam Tripoli?
In this episode, he is joined by Tom O'Neill, an investigative journalist who has spent much of his professional career studying the life and times of Charles Manson.
O'Neill's expertise gives the episode unrivaled insight into Manson's life and his infamous acts, which helps to make it incredibly fascinating and equally entertaining.
Listen on samtripoli.com.
Episode 516 – Fairies, Changelings, And Weird Bigfoot With Joshua Cutchin
The concept of 'Fairies' extends back to humanity's earliest civilizations and some of the oldest surviving stories from our past.
They are fully entrenched into our cultural lexicon and thus well worthy of some in-depth study to understand why the concept has managed to endure for so long throughout our history.
Sam is joined in this episode by Joshua Cutchin, an author. The latter has carried out extensive research into the correlation that can be found between fairies and folklore and the connection they may have to our modern concept of 'Aliens'!
It's easy to forget just how much humanity's folklore can tell us about human civilization and what has come before the modern age we know.
Listen on samtripoli.com.
Episode 495 – Conspirituality With Owen Benjamin
This episode dives a little bit deeper into spirituality, its immense role throughout much of human history, and its impact on many lives across our history.
To help him to do this, Sam welcomes onto the show Owen Benjamin, who is an alt-right personality with a massive online following that cherishes his unique brand of humor.
Sam and Owen hit it off immediately as soon as he walks onto the show. This means that the episode is a laugh-a-minute affair, as the two quickly dig into the meat of their central topic and come up with some hilarious material.
Listen on samtripoli.com.
Episode 435 – Human Trafficking With Eliza Bleu
This episode touches on some very dark subject matter, as Sam is joined here by human rights advocate and human trafficking survivor Eliza Bleu.
Hearing Bleu's experiences in such a crazy and dark world and its sheer impact on her life is incredibly powerful and will very quickly have you thinking.
This is easily one of the best episodes because it features one of the best guests and some of the best discussions, but it also is a life-affirming story that will help you feel more appreciative of your fellow humans.
Listen on samtripoli.com.
Episode 381 – Satanic Panic, Near Death Experiences, And Why Evil Matters With Skeptiko's Alex Tsakiris
Does evil matter? Can it continue to play a role in our modern world, and is it possible to ever truly be in a world without any evil at all?
This episode of Tin Foil Hat explores this wide-reaching issue in-depth, thanks to the help of Alex Tsakiris, known for hosting his own podcast, Skeptiko.
Alex and Sam putting their great minds together to develop interesting theories help make this episode very enjoyable and engaging.
Their justifications for the existence of evil are very interesting and elicit plenty of discussion between the two that will get your mind strongly considering each side and what they suggest.
Listen on samtripoli.com.
Episode 532 – Pluto Brings Death And The Rebirth With Dan Shukis
This episode is highly acclaimed amongst fans of the series, who consider it one of the very best Sam has ever produced.
This acclaim is thanks, in no small part, to the efforts of Dan Shukis, who joins the show to provide his knowledge of the cosmos, so that the two can explore the concept of Pluto and whether it signifies death and rebirth.
It's a bit of a mind-bender, but allow yourself to feel the vibes of the episode, and you will get a lot out of it!
Listen on samtripoli.com.
Episode 549 – Manifesting Monsters With Lon Strickler
Sam is joined here by Lon Strickler, who is well known for his love of monster stories, and hunting down real-life monsters, wherever they may be.
In this episode, Sam and Lon try to draw out some of these monsters, discover a little more about them, and discover where they lurk.
This episode is spine-tingling and is incredibly enjoyable, through and through.
Listen on samtripoli.com.