Tim Dillon is a highly celebrated American stand-up comedian who regularly attracts a very loyal audience of fans to every project he lends his talents.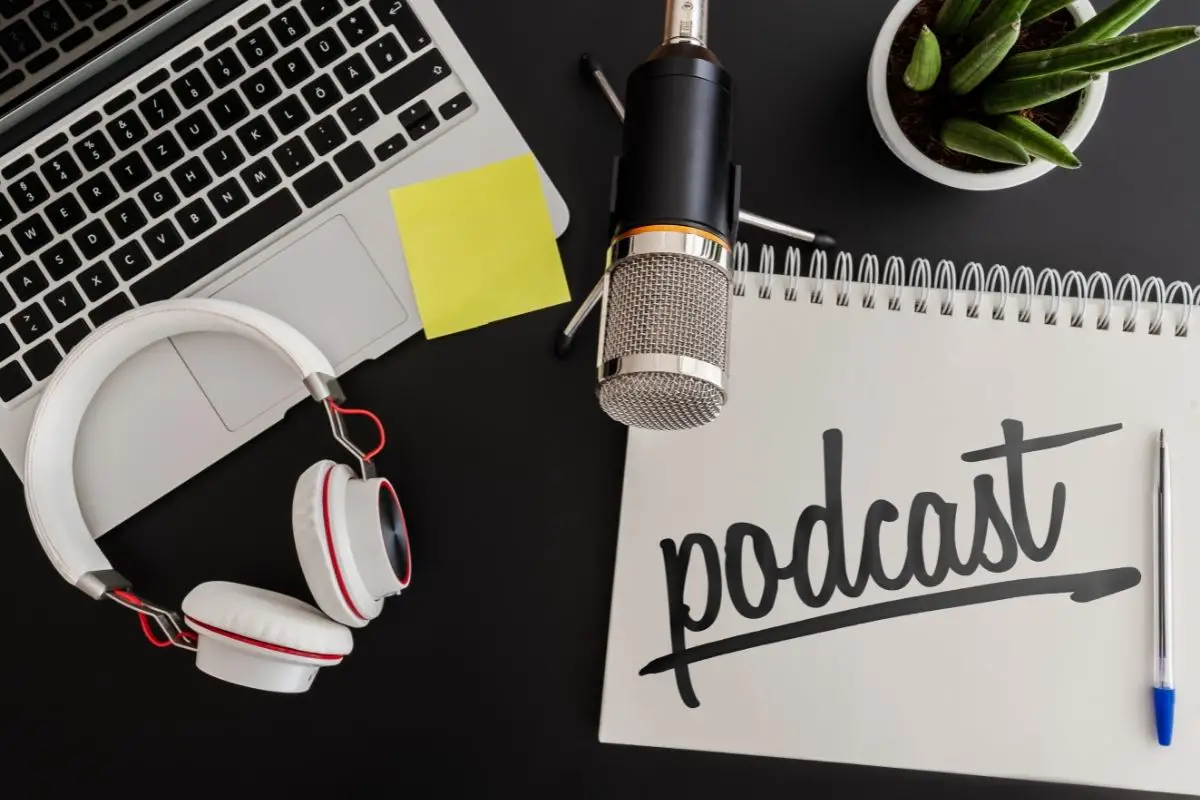 Tim Dillon's latest venture, the "Tim Dillon Podcast," has long garnered quite a lot of attention.
It has quickly become one of his most famous projects, drawing hundreds of thousands of listeners every episode.
You're probably here because you want to see what the fuss is all about when it comes to Tim's podcast, right?
Well, you've certainly come to the right place, as I've found some of the show's best episodes for you to try out now!
Episode 221 – Epstein's Favorite Podcast
This is a great episode to introduce Tim Dillon's unique and slightly edgy brand of comedy.
The general focus of this episode is on the disgraced financier Jeffrey Epstein who had recently passed during his tenure in prison.
Tim and his co-host Ben Avery discuss who Epstein's favorite comedians were and whether they fall within that ranking!
The two also rant and rave about why Arizona is the "Worst state in the country," leading to some hilarious moments that perfectly show off his biting commentary and comedy style.
Listen to this episode on youtube.
Episode 159 – Bomb Disney World
Many diehard fans consider this episode to be one of the best of the series. In this episode, Tim Rants about Walt Disney World.
Yes, the immensely popular tourist destination in Orlando, Florida, and the kinds of people that attend the park.
This rant leads to some amusing and incisive comments that quickly send you into fits of laughter.
Tim also discusses smoking weed, which he began around his late twenties, and what it is like to continue smoking it in your mid-thirties.
Finally, the episode soon talks about Tim's parents' divorce, which occurred when he was still relatively young.
While this leads to some hilarious commentary from Tim, it also helps to paint a better picture of who he is and where he gets his signature comedic style.
This excellent episode with rebellious and sharp energy will have you laughing throughout its entire two-hour run time.
There's a reason this episode is considered to be the cream of the crop.
Listen to this episode on youtube
Episode 157 – Cancel Your Family
It was only a matter of time before the Tim Dillon podcast decided to tackle the subject of cancel culture.
You can bet that Tim has some choice thoughts on cancel culture and its continued impact worldwide.
This episode explores times in which Tim has almost been canceled and why people are canceled.
The hosts also talk about the concept of shadow banning. This procedure sees social media pages hidden away from the algorithm and receiving less traffic without being outright banned from a platform.
Tim discusses whether or not shadow banning is happening to his channel and his other social media.
Finally, the two then turn the conversation to an altercation at a local Taco Bell restaurant and the humorous circumstances that led up to it and followed on from it.
Listen to this episode on youtube.
Episode 232 – Andrew Schulz
Comedian and fellow podcaster Andrew Schulz joins Tim on this fantastic guest episode of the series.
But before that, the conversation turns to a few different topics that perfectly bring out Tim's slightly grouchy personality and allow him to flex his comedic chops.
Tim starts by talking about his time visiting his family in New York City for the holidays and the stresses and joys of the trip.
This allows Tim to also show off his storytelling abilities as he is able to take you through every element of his trip.
Once Andrew joins the episode, it quickly turns to a discussion about how Tim came across Andrew's work and why he wanted to interview him.
The two also discuss their mutual love of comedy and music and how they got started in the industry. Finally, the two get down to business and talk about their respective careers.
Andrew talks about his career in standup and television, while Tim talks about his career in radio and podcasts.
It's a great conversation that perfectly shows off their beautiful personalities and senses of humor that can complement each other wonderfully.
Listen to this episode on youtube.
Episode 233 – Airbnb War
Have you ever wondered what it would be like to be at war with an Airbnb host? Probably not, but Tim Dillon has been through it himself.
And he discusses it in excruciating and hilarious detail in this episode of his podcast.
This week's episode features a lot of laughs as Tim shows off his storytelling acumen and walks us through every event of the horrible Airbnb ordeal.
Every moment of this episode will have you chuckling just like it did his co-host, Ben Avery.
Listen to this episode on youtube
Episode 263 – Family Business
Tim finds himself in an awkward situation where he must back himself out of a family business deal.
This leads to a vibrant and hilarious story full of the wild antics you've come to expect from your host.
Tim also talks about some of the new celebrities that have recently found a new home in Austin, Texas, and a strange commercial that found its way onto television in Arkansas.
A lot is discussed in this epic episode, and every single second is full of laughs, making it well worth tuning into.
Listen to this episode on youtube
Episode 238 – Keep Your Mouth Shut
Tim ventures into the great outdoors to broadcast amongst the fresh air in this episode. Tim is shown a very shocking video by his co-host Ben which takes place in Plains Township, Pennsylvania.
This leads to some amusing commentary from Tim, as you will probably have come to expect at this point.
Tim also discusses the issue that he has slowly become sick of intellectual gurus discussing on countless podcasts and social media channels.
If you want an episode in which Tim riffs off of internet content and goes off on a hilarious extended rant, then this is an episode that has everything you want.
Listen to this episode on youtube.
Episode 283 – Joe Rogan
Coming from the JRE studio in Austin, TX. Tim sits down with Joe Rogan.
Joe Rogan, Tim considers, "bigger than Lex Fridman."
The guys discuss messages Joe gets from celebrities since he has "kind of made it in the last year." How sometimes it still surprises him. Joe talks about his imposter syndrome and how it may be worse with comics.
Tim asks Joe about the heat he received from his covid beliefs and statements. Wondering if this is the most backlash he has received for his views.
They discuss COVID-19, politics, and a little of everything else.
Listen to this episode on youtube.
Episode 282 – Lex Fridman
One of the most viewed episodes of The Tim Dillon Show on YouTube. This episode has been out for 6 months and has garnered more than 1 million views.
Lex is a computer scientist, podcaster, and researcher. They discuss his ability to get top-tier guests in his areas of interest on his podcast.
Lex shares his views on freedom. How he values freedom and what he feels permits the most freedom. Some things like monogamy are considered less free to society. Owning a house and how it holds you back from pursuing the unknown.
It is interesting to have these guys discuss Happiness as one of life's purposes. Tim talks about his business of "making people happy."
They also discuss Epstein and Ghislaine's love, Elon's sense of humor, Jack Dorsey, and the future of blockchain.
Give it a listen, and see what the fuss is about.
Listen to this episode on youtube.