We all love a good documentary. There are few things more exciting than delving into a real-life story to discover hidden tales and learn a little more about the world around us.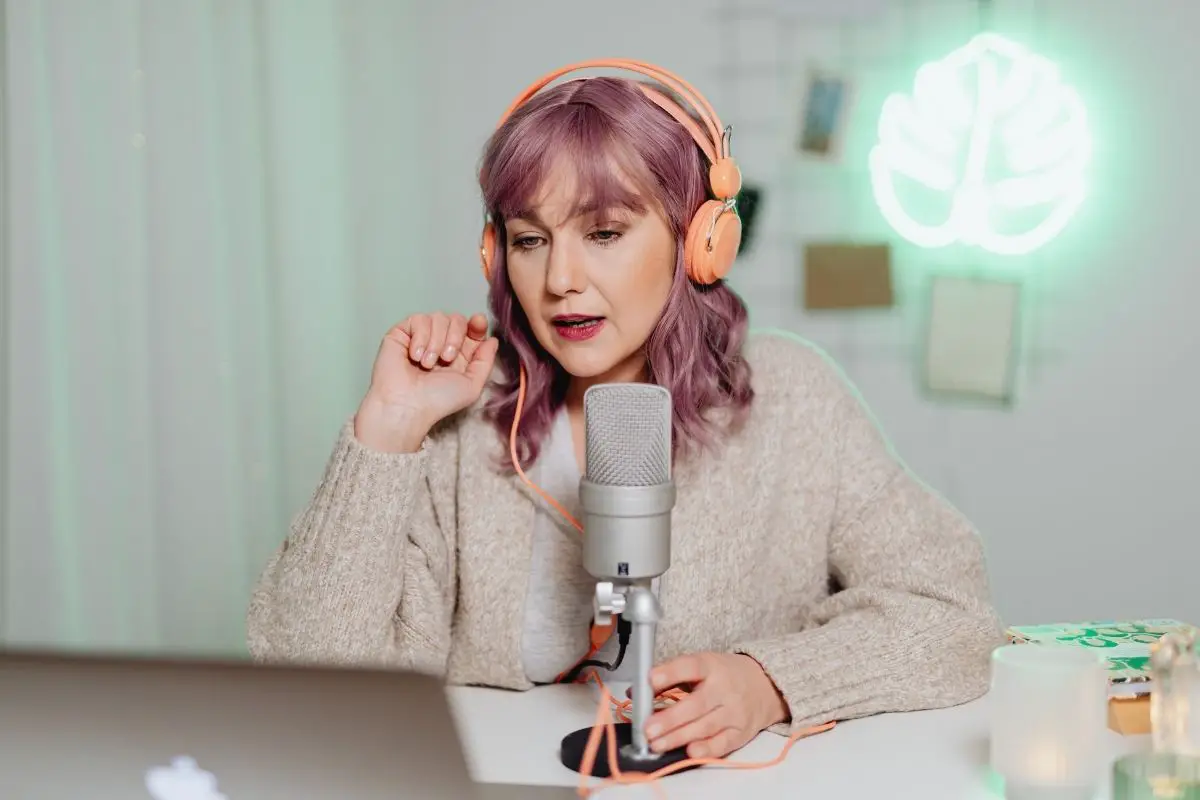 And one of the few equally exciting things is discussing those documentaries with others.
But what do you do when you don't have anyone to talk to about your favorite documentaries? Who can you rant to about your favorite documentaries?
If you're in this situation, you must check out the podcast series Tig And Cheryl: True Story.
This podcast sees Tig Notaro and Cheryl Hines delving into some of their favorite documentaries and discussing what they love so much about them, so it's terrific if you're a documentary junky just like the two of them.
Whether you've already listened to the series or are completely new, you need to check out the following episodes as they are some of the best that the series offers.
Made You Look: A True Story About Fake Art
The world of art forgery is surprisingly in-depth and has a pervasive history.
In this episode, Tig and Cheryl dig into the world of Made You Look, a documentary revolving around the case of a fake piece of art sold for millions of dollars!
This film is fascinating and gripping, and this means that Tig and Cheryl are able to have an extensive discussion about it.
As they explore the film and how it made them feel, they also look deeper into the world of art forgery via the internet and find a few extra bits of trivia that are very surprising.
If you were a fan of the documentary film, you should check out this episode as it makes for a perfect supplement.
As well as the documentary, the two also get to chat about recent events in their own lives, including Tig's recent culinary mishap involving her gym instructor!
This episode has the girls at their funniest, and it helps that they are also discussing a fantastic documentary!
Listen on art19.com.
The Tinder Swindler
The true-crime Netflix documentary The Tinder Swindler follows the story of a man who takes to the dating app Tinder to steal millions of dollars from his unsuspecting dates/victims.
Some of Tig and Cheryl's commentary in this episode is world-class, and I can guarantee it will have you laughing out loud in no time.
The two also discuss the potential dangers of dating apps, the likelihood of such a case occurring again, and what could be done to make apps a little bit safer.
Some of their ideas are pretty interesting, while others are amusing.
Of course, the two also discuss things such as one time that Tig left a particularly memorable tip at a restaurant and its impact. You'll find yourself surprised at where the story goes, and it's hilarious.
Listen on art19.com.
Are we addicted to social media? It's easy to forget just how much of a role social media plays in our lives, whether we're aware of it or not.
The documentary film The Social Dilemma explores the issue first-hand to show the incredible impact that social media addiction can have on a person.
The great thing about the documentary is that it offers a nuanced take on social media and does not imply that social media is inherently bad, just that our over-dependence on it is.
This film provides Tig and Cheryl with plenty to discuss. Hearing them chat about the benefits and drawbacks of social media is incredibly enjoyable and will have you thinking a little more about some of the ideas explored in the film.
If you enjoyed the documentary itself, you would get a kick out of this episode, as it is helpful to hear other people's perspectives on it to get a more nuanced idea of the themes that the film discusses.
Listen on art19.com.
Man On Wire
The death-defying stunts explored in the Oscar-winning Man On Wire are enough to have you clenching your fists in fear.
The film, which Tig and Cheryl find themselves enjoying in this episode, follows the story of a French tight-rope walker who did the impossible when he walked a lengthy tight-rope between the top of the Twin Towers.
This episode also has some brilliant surprises that I won't spoil for you, but suffice it to say you will come out of this episode the other end almost a changed person!
Listen on art19.com.
Undercurrent: The Disappearance Of Kim Wall
The documentary explored in this episode of True Story is a little more on the darker side and explores some very dark events and ideas.
This allows Tig and Cheryl to get a little more candid in the episode, which helps you understand them better and will help you better appreciate the series and the hosts.
But don't worry; this episode is still packed to the brim with lighter moments and funny tangents, so you never have to worry about it getting too heavy.
It shows Tig and Cheryl's natural ability to balance meaningful discussion with relevant humor!
Listen on art19.com.
The Barkley Marathons: The Race That Eats Its Young
The Barkley Marathon, which sees runners taking on the treacherous trails of the Tennessee backwoods, is notorious for being incredibly arduous and tiring. As such, it makes for a perfect subject for a fascinating documentary.
This is evidenced by Tig and Cheryl's experience with the documentary, which proves to be very interesting and engaging.
The two discuss the content of the film, as well as whether they would dare to take on the marathon themselves and what they might do to get through it.
Listen on art19.com.