The Honeydew Podcast is a comedy podcast totally like no other!
The show is hosted by Ryan Sickler, who is well-known for his unique comedy brand. The show takes a different approach from other comedy podcasts, as it focuses on some of the lower moments of guests' lives and finds the humor in them.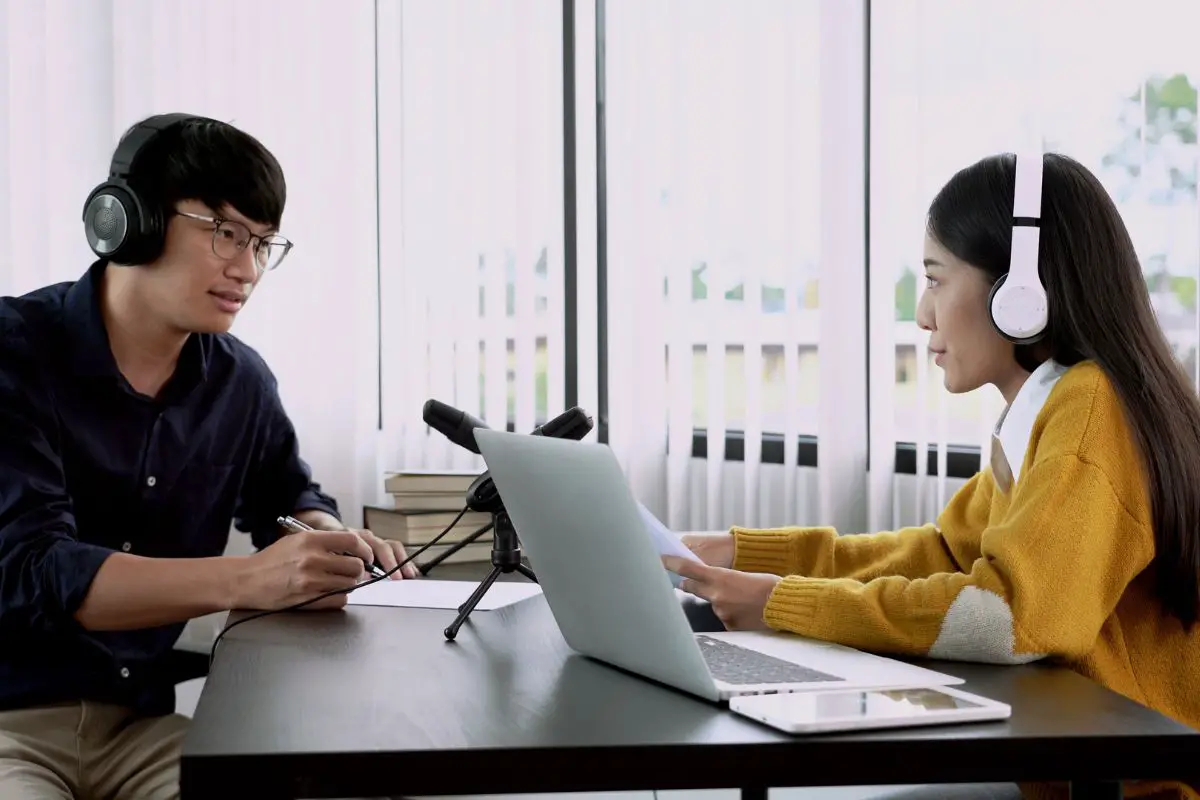 It's an entertaining podcast, true to its name, and worth a listen.
If you're new to the series or are a long-time fan, you're probably here because you're wondering which episodes are the best, right?
You've come to the best place because I've gone through the show to find out the very best episodes of the show that you can check out now.
Bert Kreischer – Bertdew
Bert Kreischer is one of the funniest men in the podcasting world, as evidenced by the immense success of his show 2 Bears, 1 Cave, which he co-hosts with Tom Segura.
Bert is one of the best guests that this show has ever featured. He and Ryan very quickly get to making each other laugh.
Bert also gets candid and talks about his experiences suffering from an anxiety disorder and his often-overwhelming fear of death!
It's rare to hear Bert be so vulnerable and candid, so this episode is a real treat for fans.
Ali Macofsky – 12 Steps
Ali Macofsky, an immense female comedian, joins the show in this episode to talk about her own experiences with alcoholism and how it has affected her family for many years throughout her life.
In this episode, Ali details the crushing lows of living with alcoholic parents and her many embarrassing stories, such as when her mother was arrested for a DUI right in front of her school.
This episode is a little heavier, but Ryan's hosting talents ensure that he can keep the episode light-hearted and breezy!
Joel McHale – Dewlexia
Joel McHale, the star of Community, is quite public about his experiences with dyslexia. This episode of the Honeydew Podcast sees him opening up about what it is like to live with the condition and some of the times when it has made his life difficult.
Joel also details the somewhat emotional story of the time his son had to receive open-heart surgery while only two months old! It's a very heart-wrenching story, and Joel tells it beautifully.
Don't worry; this episode is still full of laughs, thanks to Ryan and Joel's similar comedic styles.
Raelyn Nelson – Williedew
Granddaughter of music legend Willie Nelson, Raelyn Nelson, takes to the show in this fantastic episode to discuss the immense impact that her father's death has had on her and what it was like to grow up without him there.
She also discusses what it is like to be related to Willie Nelson and the bond that the two share as she makes strides towards her own music career goals!
Raelyn is one of the most surprising guests that the show has ever had, and I believe that this is a severely underrated episode worthy of your time!
Adam Ray – Life After Death
Actor and writer Adam Ray, unfortunately, lost his mother in 2020. In this great episode, he discusses the immense impact that her passing has had on his family, especially his father.
He discusses how the family is moving on together and what he is doing to better himself in the wake of her death.
It is a very moving and hopeful episode that reminds us that time does heal all wounds.
Tom Arnold – Father Time
Comedian and actor Tom Arnold has tried for many years to have children, with very little success.
This has left an indelible impact on his life that can be felt even now, as a proud father of two children.
Tom details some of the trials he had to endure to have children of his own and the impact that fatherhood is having on his life.
He explains his feelings eloquently, and you can truly feel his passion for his two children.
Christina Pazsitzky – All Hail Queen Jeans
Christina Pazsitsky is best known as the Queen of Jeans and is a highly decorated comedian in her own right.
In this episode of the Honeydew Podcast, Christina talks about some of the more traumatic moments in her life and how they have managed to stick with her.
This causes a great discussion between Christina and Ryan, as they both discuss what makes trauma so potent and why our minds cling to traumatic memories in the way that they do.
Steve-O – O My Dew
Steve-O is one of the most legendary crew members behind the popular Jackass franchise and an incredibly charming man in his own right.
This episode explores the history behind the man himself, as Steve-O and Ryan discuss his incredibly troublesome recovery from addiction and the impact that his prior addictions have had on his life.
Steve-O also talks with great love about his mother, who has been by his side throughout all of his crazy antics.
Krystyna Hutchinson – Honeyhutchinson
Fellow podcast host Krystyna Hutchinson joins the show in this episode to discuss her many battles with mental illness and the times she has attempted suicide.
She also discusses what it took to cut her parents out of her life and the impact that it has had.
This is one of the most impactful episodes, thanks to the occasionally dark subject matter. Still, Ryan's genius comedy ensures that the episode is never difficult or uncomfortable to listen to, proving his talents as a host.
Jessimae Peluso – JessieDew
Once again, Ryan uses humor to tackle some tough subjects, like Alzheimer's disease.
TV personality Jessimae Peluso is incredibly open about her father's battle and death, providing valuable insight into the emotional toll that the disease can take on a family.
This episode is worth listening to if you want to be inspired by an amazing person.
Bobby Lee – BobbyDew
Bobby Lee is best known for his work on the comedy podcast Bad Friends and the TV show TigerBelly.
He's also Ryan's guest on the Honeydew Podcast, where he highlights the lowlights of his 10-year relationship coming to an end.
Bobby opens up about the struggles of going through a breakup and staying positive in the face of adversity. He also shares his thoughts on friendship and how to know when it's time to move on.
Look no further if you're looking for something relatable to listen to.
Anthony Jeselnik – HoneyBlade
This episode features comedian Anthony Jeselnik, known for his dark and provocative comedy.
On the Honeydew Podcast, he shared some of his rebellious stories, like trying to sell a knife in school and getting caught.
Being the great host he is, Ryan manages to dig deep and discover plenty of intriguing details about his guest's life.
This episode perfectly combines dark humor, irony, and entertainment.
Tim Dillon
Another absolute favorite!
Ryan is joined by podcaster and comedian Tim Dillon, who shares some of the heavy stuff from his life with an incredible sense of humor.
He'll talk about hanging out in crack houses, drug abuse, coming out of the closet, and much more.
Aside from Tim's vulnerability, this episode will also give you a good laugh and teach you to look at the bright side of things.
Brad Williams
In this episode on HoneyDew, Ryan sits down with comedian Brad Williams.
Brad was born with achondroplasia dwarfism, and he hilariously opens up about growing up, losing his virginity, driving, and orgies at dwarf conventions – yeah, you read that right.
Brad is an incredibly talented comedian who provides an inspirational and honest look at what it's like to live with dwarfism. His stories will make you laugh, and his sincerity will leave you feeling touched.
Whether you're looking for a good laugh or some inspiration, this episode is a must-watch.
Beth Stelling
Beth Stelling is a stand-up comedian, writer, actress, and the central figure of this Honeydew episode. Life hasn't always been easy for Beth, but she's never lost her spirit.
In this heartfelt conversation, Beth opens up about her struggle with eating disorders and what it was like growing up with divorced parents.
She's as honest as it gets, and one can't help but relate to her story.
This episode is a fan favorite, and for good reason!