Swindled truly sets itself apart from the competition amongst other true crime podcasts, as it is focused squarely on white-collar crime, corporate misdoings, and amazing con artists.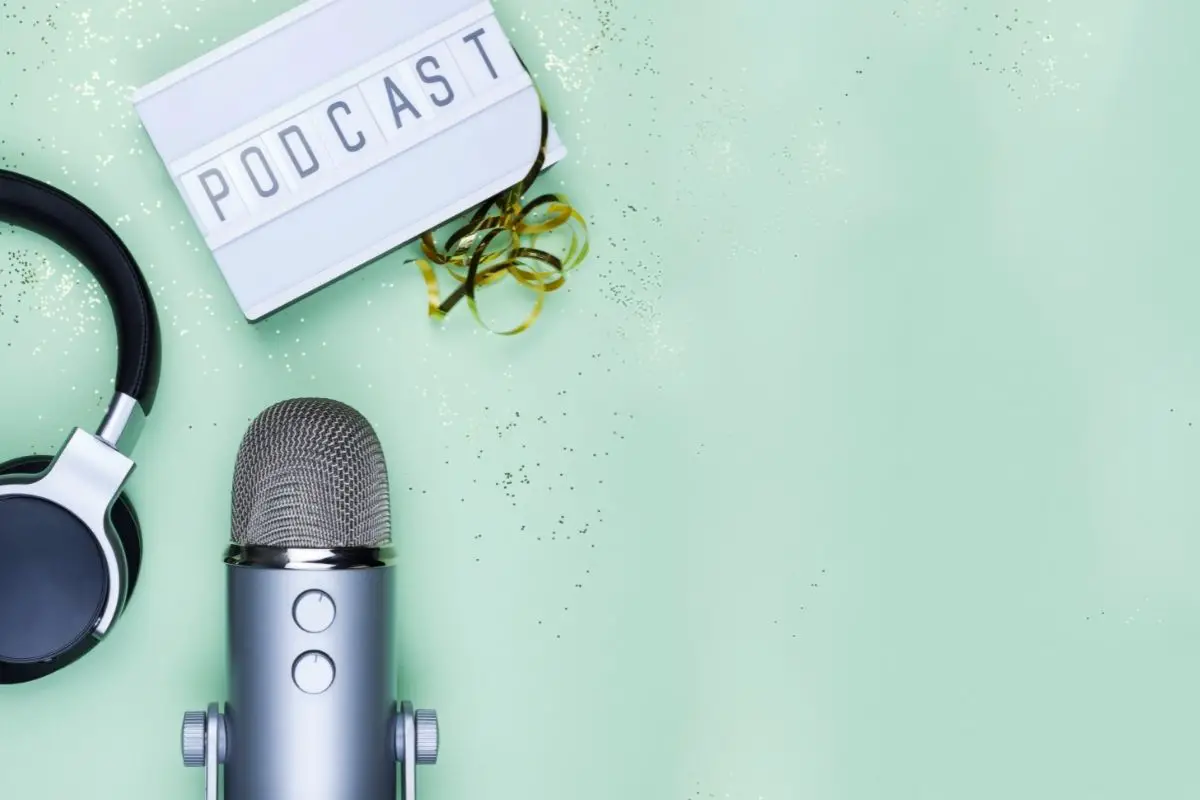 The crimes explored in this series are financially motivated and include such things as embezzlement, fraud, and various cases of corporate corruption, which helps to really set the show apart from other true crime podcasts.
The podcast is simultaneously infuriating and fully engaging, making for truly amazing listening.
Swindled continues to take the podcasting world by storm, so you probably want to see what the hype is for yourself, right?
Well, luckily, I'm here to show you the best episodes to try, so that you can jump right in and hear the glory of this show for yourself!
Episode 26 – The Body Snatcher
This episode follows the horrifying story of one oral surgeon who, after developing an addiction to painkillers and losing his dental license, embarks on a totally new career, which you definitely will not see coming, but will definitely shock you.
This episode is really incredible, as the story is told masterfully, with no detail glossed over, so you can get a full sense of the severity of the crimes committed.
It makes for a perfect introduction to the series, as it perfectly sets the tone, as well as showing off the storytelling talents of the host.
This episode will definitely have you wanting to try out another after it ends!
Listen on swindledpodcast.com.
Episode 35 – The Whistleblower
This episode manages to strike a wonderful balance between being very inspiring and very infuriating.
The story concerns that of a chemical technician who puts her own life at risk in order to expose corruption at an Oklahoma nuclear facility.
Stories of corporate corruption are the bread and butter of the Swindled podcast, and this episode is a true testament to that fact.
It features a riveting story of a brave whistleblower attempting to stand up against the might of an entire organization, which helps to make it also quite inspiring.
If you want an episode that is both entertaining and informative, then this is the one for you. You'll be hooked within minutes, and you won't be able to stop listening until the end!
Listen on swindledpodcast.com.
Episode 25 – The Formula (Nestle Boycott)
Nestle is very infamous for its shady business practices, and its willful ignorance of the damage that it has managed to incur across the world, not only to the environment but to local people.
This episode explores one of the company's darkest periods, in which it was discovered that Nestle baby formula had been responsible for causing the deaths of millions of infants the world over.
This truly horrifying and upsetting story will remind you of the lengths that those in power will attempt to go to in order to cover up misdeeds and protect their public image.
This episode takes us through the entirety of the 1977 Nestle boycott in which people across the world banded together to boycott the company to send a message.
This episode, though it describes some truly horrific corporate cover ups, is ultimately quite inspiring, as it shows that power can be wrestled back into the hands of the people, and away from massive corporations!
Listen on swindledpodcast.com.
Episode 46 – The Gamechanger
Despite the odds stacked against her, one Australian woman managed to defeat her terminal brain cancer by utilizing alternative therapies, and by optimizing her diet and exercise regime.
But how did it manage to prove so successful? And what did she do with the knowledge she gained from beating cancer?
This episode explores the case of this woman who took matters into her own hands in a triumphant tale of agency and self-determination.
This is a really powerful and interesting episode, and I highly recommend giving it a listen!
If you want an episode that will inspire you to take charge of your health and well-being, then this is the episode for you.
Listen on swindledpodcast.com.
Episode 29 – The Downline
Multi-level marketing companies have often been subject to scrutiny, but perhaps nothing has analyzed them with such detail as this awesome episode which explores the case of Herbalife, a multi-level company accused of selling dangerous products.
Not only that but Herbalife has also been accused of mass exploitation of those that they have roped into the multi-level marketing scheme.
This episode explores all of the misdoings of this company, and no doubt some of the revelations that come about as a result of this episode will have you feeling infuriated.
This is definitely one of the best episodes that this series has to offer, and if you're looking for an episode that will keep you engaged until the end, then this is definitely the episode for you.
Make sure to check it out now!
Listen on swindledpodcast.com.
Episode 43 – The Sultan
Con artist stories are always exciting to listen to, and this definitely holds true in the case of this excellent episode of the Swindled podcast.
This episode follows the case of one con artist who decided to impersonate a Saudi Arabian prince in order to pursue sheer luxury.
The way that the story is told across the course of the episode is really wonderful and is a showcase of the host's amazing storytelling style, and ability to make every story shine.
The story is also very engaging and will have you gripped right until the episode ends. It's truly incredible.
Listen on swindledpodcast.com.
Episode 34 – The Tour
Many of us dream of fame, and the glory of having a massive legion of fans ready to eat up everything we create, but perhaps some of us take that desire a little bit too far!
This episode follows the band Threatin which made up an entire fictional fan base.
This was discovered when, upon embarking on their European tour, the band found themselves playing to totally empty crowds!
Though this story is very hilarious, it's also very insightful in terms of what it can teach us about how we can manufacture our own self-images on social media.
Throughout the buildup to the tour, the band had convinced the internet that they would be playing sold-out shows to massive crowds, only for no one to show up to the majority of their shows.
This episode is truly illuminating and says a lot about what it means to be authentic online in today's ever-connected age.
Make sure to check it out, because it is a very fascinating episode that is also quite humorous!
Listen on swindledpodcast.com.
Episode 37 – The Survivor
This episode is truly full of surprises, as it follows the story of Tania Head, who became the president of a survivors group designed to help care for survivors of the 9/11 attacks in 2001.
How she came to be the president of that group is a truly interesting story unto itself, and will definitely have you surprised at every turn.
Without giving anything away, this episode really is full of shocking surprises that will definitely have you gasping!
Listen on swindledpodcast.com.
Episode 7 – The Treasurer
This episode explores a case of bribery, which is also a strong suit of the Swindled podcast.
This episode concerns the case of Budd Dwyer, an honest politician who found himself tangled up in a bribery case with no way of escape.
This episode will remind you of just how far those in power will go to retain that power, no matter whether it drags innocent people down with them.
It's a truly sobering episode that will have you feeling enraged at the injustice that is explored over the course of its 40-minute run-time.
Make sure to check this episode out if you want to experience the catharsis of seeing corruption exposed!
Listen on swindledpodcast.com.