Getting stoned is one of the world's most unique experiences and can be incredibly relaxing and joyous.
Everything seems much funnier when stoned, so what better to listen to than a stoner podcast?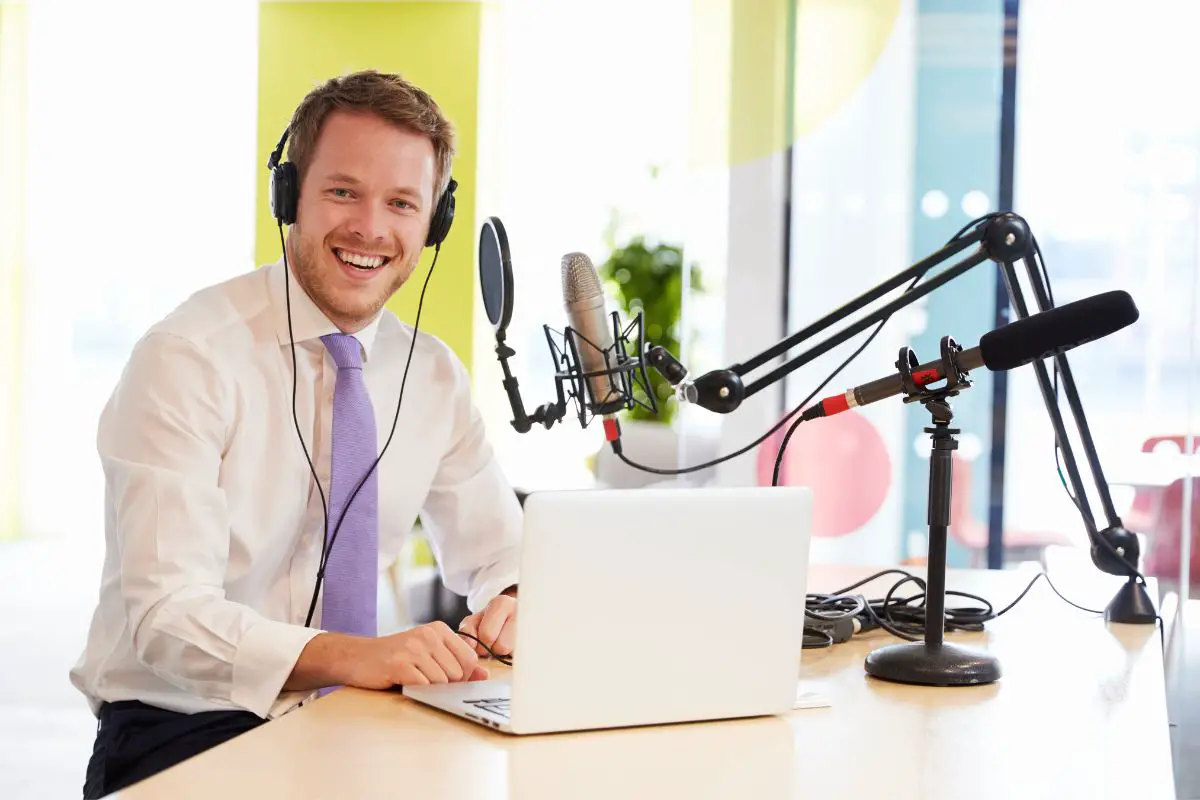 A reasonably high number of stoner podcasts are available across the internet, each offering a unique experience with different hosts, topics, and styles.
The trouble is, with so many out there across the internet, it can be challenging to choose just one to listen to. How do you possibly find the diamonds in the rough?
Luckily, I've done the tricky part and scoured through all of the various options across the internet to find you some stoner podcasts that stand high above the rest! Want to get started?
Then read on below to find out your next favorite podcast!
Getting Doug With High
The podcast's title alone should be a perfect indication of how hilarious this show is.
Host Doug Benson, actor and marijuana rights activist, dedicates the show to smoking marijuana alongside a great stable of extra guests.
Within each episode, Doug and his guests smoke a different strain of either Sativa or Indica.
The podcast also includes visual elements, which makes it great to listen to on Youtube.
Within each episode, Doug brings out a different smoking implement, so there is always something humorous or exciting to look out for.
One of the most popular segments on the podcast is the High History segment, which involves the guests talking about their early experiences with smoking marijuana.
Some of the stories are very funny!
CannaInsider
If you want a podcast that is a little more informative and is packed to the brim with information and the latest news in the world of marijuana, then you cannot do better than CannaInsider.
This podcast has become an absolute authority on everything marijuana and is one of the best resources to hear all the latest headlines.
The marijuana industry is growing massively, and the use of cannabis in all sorts of products is becoming more widespread. This podcast specializes in interviewing people involved with this rapid growth.
This is one of the most informative podcasts on marijuana that you will ever find and will help you to appreciate all of your favorite strains further!
Great Moments In Weed History
You might be quite surprised to hear that the use of marijuana extends back more than 10,000 years to some of our earliest ancestors!
This podcast is a celebration of this rich history, as it delves into some of the greatest moments in history in which marijuana has played some role.
It's both incredibly fascinating and incredibly entertaining.
Hosts Abdullah Saeed and David Bienenstock have an incredible knack for storytelling and will take you through every event in a way that is packed full of detail but never stops being fun to listen to!
Weed + Grub
Sometimes, nothing pairs better with some weed than a delicious snack.
There's a reason that marijuana is so closely linked to 'The Munchies.' This podcast marries the brilliance of food and stoner podcasts to create a show unlike any other.
Hosts Mike Glazer and Mary Jane Gibson are both comedians and writers with an immense passion for marijuana, and in this show, with each episode, they blaze up one of their favorite strains and munch down on some of their favorite snack foods.
I can guarantee this show will have you working up an appetite in no time!
Each episode also features a different guest who joins our hosts to smoke and snack, creating a very relaxed vibe to the show that you can't resist.
Let's Be Blunt With Montel
Marijuana research continues to break new ground in showing just how beneficial it can be and continues to be massively impactful for weed smokers and those selling it legally.
However, much of the research that has been carried out on marijuana is largely inaccessible to the average person.
Let's Be Blunt With Montel, hosted by Montel Williams, sets out to make research on marijuana accessible to all that seek it, as he presents all of the latest developments in a way that is very accessible.
Montel definitely does not sacrifice detail, and you can tell he puts a massive degree of attention into his research for every episode.
Listen on letsbebluntmontel.com
Stoner Chicks Podcast
With the marijuana industry being so wide-reaching and with users of marijuana being so diverse, it is essential to ensure that we hear from all of these differing voices.
I recommend listening to the Stoner Chicks Podcast because it allows you to hear from an often underrepresented demographic within the world of marijuana.
Within each episode of the series, the four hosts chat about the modern marijuana industry and what role women as a whole are playing within it.
The show is hilarious and has casual energy throughout every episode. You can truly chill out and blaze up while listening to it!
The Dude Grows Show
The Dude Grows Show is another podcast series that brings you the latest in the world of marijuana, including news and some of the latest discussions and events to occur within the marijuana world.
This makes it another great resource to turn to if you are passionate about the stuff.
However, what really makes The Dude Grows Show so perfect is that each episode is also concerned with showing you some of the best ways to grow your marijuana, either in your backyard or within your home.
This makes it a perfect resource for any of you that like to get directly involved with growing your marijuana.
Some of the advice provided in each episode is mind-blowing, and you'll wonder how you never thought of some of it yourself!