The trouble with many financial podcasts is that they can so often be very cut-and-dry. They are very focused on providing cold-hard facts and delivering the latest news in the financial world.
While this can be useful, sometimes you might find yourself wanting a bit of energy in the shows you listen to.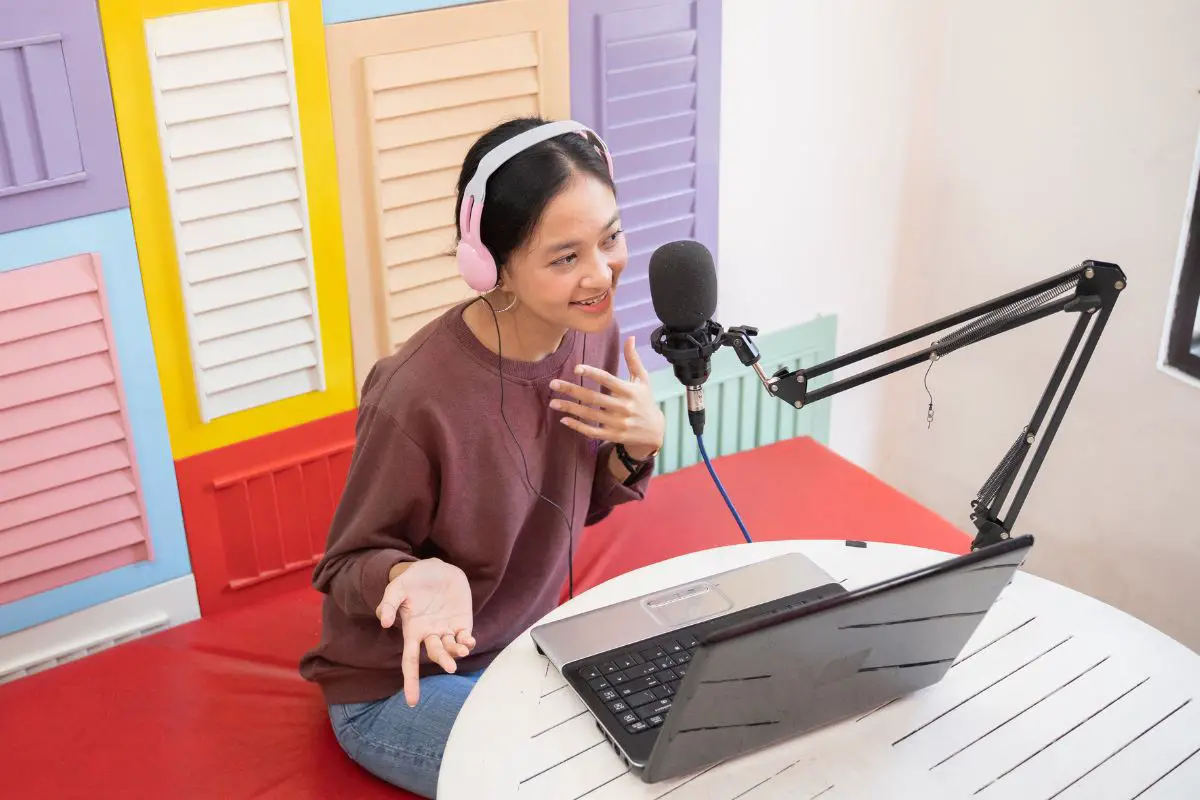 This is where The Stacking Benjamins Show comes into play. This show has become incredibly popular in the financial world thanks to the balance between fun and function that it manages to strike.
The show releases three new episodes every single week, and within each episode hosts Joe Saul-Sehy, and OG talk to guests and discuss all manner of topics concerning the world of finance.
Are you ready to jump into the show yourself? Then why not check out some of the episodes listed down below?
I believe they represent the show at its best and will give you exactly what you are looking for!
What If I Don't Know My "Why"?
Knowing what you want out of life comes naturally to some people, but not to others.
Sometimes you may find yourself pondering for years what your goals are, and what you want to do with your life.
Many people find themselves very insecure about not having a sense of direction, and this episode seeks to explain why it is totally fine and normal to be directionless.
But if you haven't yet found your life's calling, how can you possibly find it? Joe and OG talk very extensively about the issue to try to find some conclusions.
This is one of the most inspiring episodes and will have you feeling motivated.
What Does Inflation Mean To Me?
Inflation can be something of a "Boogeyman" within the world of finance. What it means can differ from person to person, and it will impact different people in different ways.
However, with inflation being such a strong force in the modern world, it's important to stay informed on what it means for yourself and others.
This episode of the podcast looks at inflation from every potential angle to try to see what kind of impact it will have in the future.
But don't worry, the episode isn't all doom and gloom, as, true to the show's style, there are plenty of tips that listeners can use to help avoid the risks that inflation presents.
Slowing Down To Move Faster
Maximizing your financial potential can require quite a lot of work, and this can lead many people to feel like there just aren't enough hours in the day.
It can be very easy to forget the importance of rest and relaxation, and the impact that it can have on your financial aims.
This episode serves as a perfect reminder of the importance of taking breaks and knowing when to slow down.
Joe and OG also talk about how you can identify when you need to slow down, which means that the episode is full of actionable advice that you can apply to your own life!
What Can Washington And Franklin Teach Us About Money?
Sometimes one of the best places to turn when looking for insight and knowledge is the past.
Believe it or not, the founding fathers actually had quite a bit of trouble with financial woes in their own time!
So what can we learn from the troubles that such important figures faced in their time? Can they teach us anything about how we should approach money? This episode seeks to find out.
This episode is also the 10th-anniversary celebration of the show, and hosts Joe and OG pull out all of the stops to let the celebration really take off!
Should You Be Stealth With Your Wealth?
Maximizing your finances and making lots of money can be very exciting, and many of us would love to show off our new funds to those we know.
But this episode of Stacking Benjamins seeks to take a look at whether it's best to keep your financial achievements a secret, or whether it is safe to show off.
The two hosts discuss the potential benefits and drawbacks that can come from talking about your wealth with those you know so that you can make an informed decision on who you tell, and what you tell them!
Though change is inevitable, we all dread it, and many of us have a very difficult time dealing with it. How should you best navigate change? And is there a more positive way that you can go about it?
Joe and OG are joined, in this episode, by James Conklin, an author and a consultant that specializes in organizational change.
James has some very sagely advice concerning change and how people can approach it in a healthy way that allows them to adjust much quicker.
This advice is very pertinent in the world of finance, as change is constant, and always lurks around the corner, so this episode is totally invaluable.
Tired Of Spending Less? How To Beat "Frugality Fatigue"
Though being frugal and saving money wherever you can helps you to reap great rewards, it can take some time before you see those rewards.
This is the point at which "Frugality fatigue" sets in, and you may find yourself becoming tired of saving and begin spending recklessly.
Giving in to "Frugality fatigue" can see your financial plans grinding to a sudden halt, thus it is important to be able to recognize it before it arrives, and quash it in its steps.
To help out their listeners, hosts Joe and OG discuss some money-saving tips that listeners can try out that can help to stave off the dreaded fatigue.
They also talk about how it is important to keep the act of saving money fun and make it a rewarding act.
All of the advice in this episode is actionable, making it one of the best.
Things We Wish We Knew About Money When We Were 20
Your twenties are a time of self-discovery, and when most people start learning about money management.
If you're young, you probably can't afford a financial advisor, but this episode will guide you for free!
This time the show features Joe, Len Penzo, and Paula Pant, as they reveal some great financial advice that will be especially useful to 20-somethings. They talk about smart money habits they wish they knew earlier in life.
Wondering if you should tip the takeout host? When is it appropriate to leave a tip? They'll discuss this and much more.
Financial Terms You Need To Know
Understanding financial language is crucial if you want to manage your financial situation and make wise decisions.
Want to save successfully? Time to get familiar with some crucial financial terminology, and this episode gives you exactly that.
As always, Joe is joined by knowledgable guests like Tom Drake From the Maple Money Podcast, Katie Brewer from Your Richest Life Planning, and Paula Pant. Together, they simplify financial terms and teach you the basics.
Another great guest will be Lucas Hall, owner of a landlord company named Cozy. Through his business, Lucas managed to resolve many problems landlords and renters have, but more on that on the show.
This episode also features a listener's call for help you won't want to miss.
The Downsides of an Early Retirement
Most people picture their retirement as some kind of magical time when they'll finally get to relax and live a stress-free life. And this vision is what drives us to be responsible with money and our savings.
Studies show that retiring early is good for your health – people who retire early are generally happier.
Early retirement might seem alluring, but what are the downsides? It surely brings you a sense of freedom, but what type of freedom are we talking about? And at what cost?
This time, Joe's guests share their thoughts on the topic, and this results in a fruitful discussion.
Rocky Lalvni from the Richer Soul podcast, Len Penzo from LenPenzo.com, and OG, from the Stacking Benjamins podcast come together to explore the negative side of retiring early.
Even if you don't plan on retiring anytime soon, this episode really makes you think.
Whose Priorities Are You Working On
If you're looking for a finance podcast that will help you get your priorities straight, look no further than this episode.
This time, the host invite bestselling author Laura Vanderkam to discuss the importance of time management and priorities.
They share stories of people who have let their jobs or other commitments consume their lives, to the detriment of their own financial health.
The hosts offer some useful tips for avoiding this trap, including scheduling regular check-ins with ourselves to make sure we're still on track. They also emphasize the importance of setting clear boundaries with our time and energy.
If you're looking for some practical tips on the subject, we highly recommend this episode.
Lies Money Gurus Tell
In today's economic climate, it's more important than ever to be financially savvy.
There are a lot of so-called money gurus out there who promise to help you make smart decisions with your money. However, not all of them are telling the truth.
In the "Lies Money Gurus Tell" episode, host Joe Saul-Sehy takes on the quest to debunk some popular money myths, along with his guests.
Together with co-host OG, Joe interviews Chelsea Brannon from Smart Money Mamas and Len Penzo from LenPenzo.com.
Tune in for some sound financial advice!
What To Do With Big (Sudden) Money with Doug Goldstein
What would you do with a sudden influx of cash?
Well, this episode can teach you what you should do in this case.
Joe is joined by Doug Goldstein and they both offer some advice on investing wisely and avoiding impulsive purchases.
They discuss various strategies for handling a large sum of money, whether it's from an inheritance, a lottery win, or another source.
Whether you're facing a big financial windfall yourself or just curious about what to do in such a situation, this episode is definitely worth a listen. It's packed with valuable information that can help you make the most of your money.
Should You Marry For Money
It can be difficult to talk about money especially when it comes to something as personal as marriage.
Are there positives to marrying someone for money? This episode seeks to find out.
Featuring Ellie Kay, Len Penzo, and special guest Jessica Moorhouse, it's one of the very best and most intriguing episodes.
They offer a range of perspectives – from those who believe love should be the only factor in choosing a spouse, to those who think financial security is an important consideration.
By delving into the topic with honesty in humor, the guests offer a refreshingly candid perspective on a sensitive subject.
If you're looking for informative and entertaining content, make sure to tune in for some valuable insights.