Farnoosh is one of the leading personal finance experts in the US.
She came to a stark realization when she struggled to climb out of debt while living in New York City after completing her Master's degree.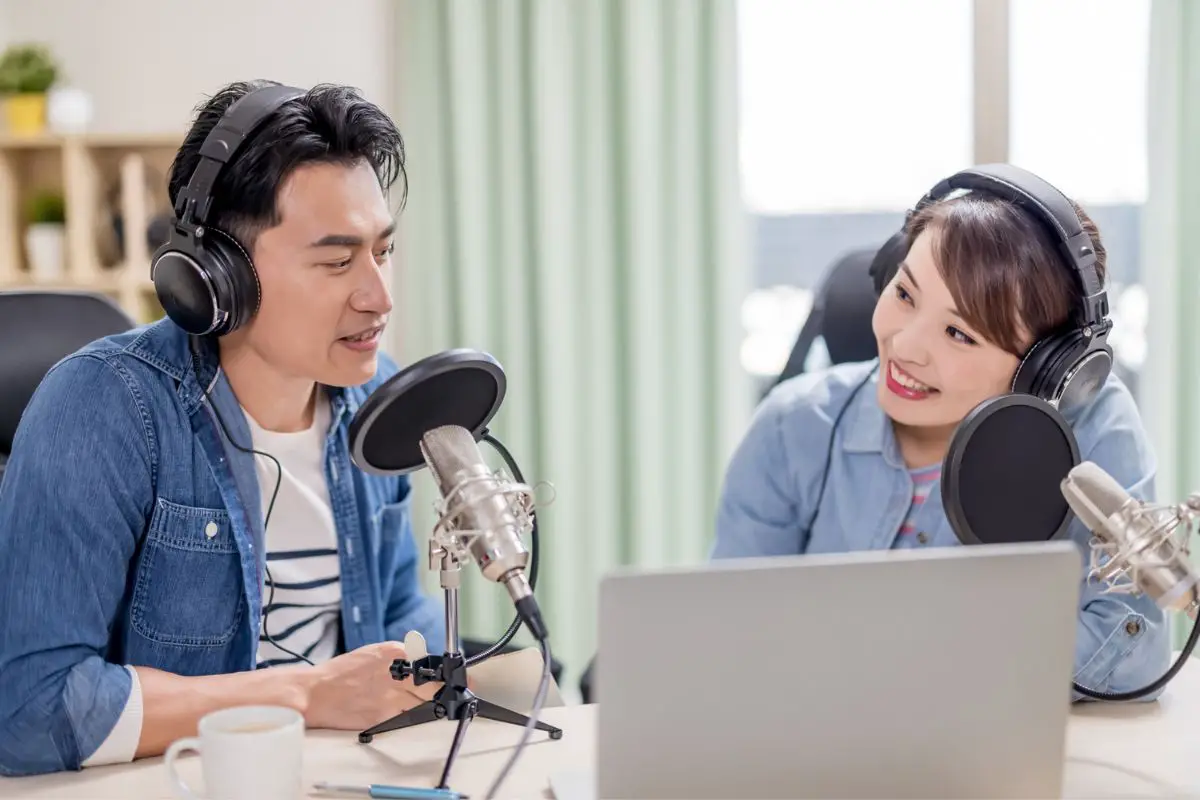 She realized that no practical, fun, or even digestible financial advice was directed at young adults.
Throughout her financial reporter degree, she consistently empathized with young professionals who felt utterly lost and drained.
Consequently, she decided to focus her career on helping young adults searching for financial independence.
In addition to her coaching jobs and book, You're So Money – Live Rich Even When You're Not, Farnoosh also decided to create a podcast.
This podcast, called So Money with Farnoosh Torabi, is dedicated to providing practical and easy-to-digest advice regarding personal finance!
Below, I've listed my favorite So Money with Farnoosh Torabi episodes to get you started. Check them out.
Ramit Sethi On The Current Job Market, Marriage, Money And Living A Rich Life
Ramit Sethi is the author of I Will Teach You to Be Rich. In this episode, Farnoosh is joined by Sethi to discuss why now is a great time to start your own business.
They also touch on money management, specifically, how a couple can work together to manage their finances productively and practically.
This episode is a great starting point for anyone who is just becoming interested in how to give your income a boost.
Don't worry; Sethi doesn't just focus on starting your own grand business. My favorite part of this episode is when Ramit shares advice on how to find hidden money in your budget.
Smart Investing Moves In This Turbulent Market With Amanda Holden
After spending six years in investment management, Amanda Holden realized she was helping rich men get richer.
That's when she realized that this role was not for her. Instead, she directed her energy into teaching women how to build wealth, aiming to democratize and deliver investment education to as many as possible.
In this episode, Farnoosh and Holden discuss the best strategies for investing.
With stocks now lower than their relatively recent highs, they provide listeners with intelligent money-making moves to ensure that everyone is prepared for the next possible recession.
If you're a woman who has previously felt intimidated by investing, this is an excellent episode!
Fitness Guru Shaun T on Building Wealth, Investing In People, And Minding Your Health
If you're into health and fitness, you've likely heard of Shaun T. He is a well-known health and fitness guru who has managed to build an empire.
He has created several best-selling fitness programs, an online support group, an academy, and a podcast focused on making positive life changes.
In this episode, Farnoosh and Shaun T discuss how he built his empire and continues to remain motivated and focused on health during such a challenging time.
Shaun T also shares his childhood experiences with finance and offers supportive guidance to listeners. This is a great episode if you need some motivation and encouragement!
When you think of great investors, names such as Warren Buffett, Ray Dalio, or George Soros come to mind. However, none of these men are considered the most significant money maker in financial history.
This title is reserved for a man called Jim Simmons, the founder of Renaissance Technologies.
But, if Simmons is so great, why is he relatively unknown? In this episode, Farnoosh is Joined by Gregory Zuckerman, the author of The Man Who Solved the Market, a book that delves into the life of the now 81-year-old Simmons.
If you're interested in learning about one of the greatest investors to have lived, this is the perfect episode for you.
Financial Scarcity And Striking Out On Your Own With Entrepreneur Shanna Goodman
If you've grown up in a rural area with a working-class family, striking out on your own can be intimidating. It can feel downright impossible.
If this is your experience, this episode of So Money will give you the confidence and tools you need to create financial security and trust yourself.
Shanna Goodman is the founder of AMP'D, which works to help small businesses grow into million-dollar brands.
In this episode, Goodman shares an incredible story about her childhood. She discusses growing up on the family ranch and what inspired her to step outside her comfort zone and become financially successful.
How To Make More Money In 2022 With Alex Carter
Alexander Carter works as a Clinical Professor of Law.
She has also dedicated the last decade to ensuring that as many people as possible are equipped with the tools to negotiate effectively, build solid working relationships, and ultimately reach their full potential.
In this episode, Farnoosh and Carter aim to give listeners practical advice on getting what they want from their job.
Whether you're seeking a raise after working loyally for your current company or negotiating a salary with a new employer, this episode will help you out!
Money And Your Mental Health With Dr. Ellen Vora
Dr. Ellen Vora is a licensed psychiatrist and author of The Anatomy of Anxiety: Understanding and Overcoming the Body's Fear Response.
This book discusses the root of anxiety and how it can impact financial well-being. Dr. Vora has also dedicated time to encouraging others to take a holistic approach to healing.
In this episode, Dr. Vora encourages listeners to take a functional approach to their mental health.
To do this, she argues that it is vital that the root cause of your suffering is addressed and the whole person is considered rather than just addressing the problem with medication.
This is a great episode for anyone struggling to balance health and finance.
Ask Farnoosh: Should I rent or buy?
Many people struggle to decide between renting or buying a home.
It depends on what you are looking for – if you want a place to live, then renting is the best decision. However, buying a property might be better for you if you want to make an investment.
In this episode, Farnoosh seeks to find an answer to this and more questions. She is joined by co-host Mary Gardner, founder of TheYoungProfessionista.com.
The two discuss listener questions such as home ownership, paying down student loans, and where to stash cash for a short-term goal.
A Close Look at Millennials and Their Money
To understand how millennials think about money, we need to understand their unique financial circumstances.
Charlotte Cowles was recently featured in The New York Times as the author of an article entitled "Why Millennials Are Facing More Anxiety Than Ever."
In this piece, she profiles more than 30 millennials from around America who are dealing with issues such as being behind on payments or having too much student loan debt.
They all shared their anxieties about finances and whether they would ever catch up financially – many felt like failures even when doing well for themselves seemed impossible.
In this episode, Charlotte and Farnoosh discuss how to make better financial decisions and why it can be stressful for many people.
How Much Money is "Enough?" Defining Wealth with Georgia Lee Hussey
The amount of money it takes to be "enough" is subjective and varies from person to person.
And based on some studies, people who make more than $120,000 per year are no happier than people who make less than $75,000.
This episode features Georgia Lee Hussey, a financial expert and co-founder of Modernist Financial, talking about the building blocks that make up your wealth.
According to her, money is only one pillar; we also need to value our time, connections, and personal skills.
This episode provides valuable insight into wealth and how it applies to our lives.
How to pay off debt while saving and paying bills?
Debt is a massive burden for many people nowadays.
But how can we take control of our finances while saving some money on the side?
Have all your questions answered in this bonus episode!
You'll learn to pay off debt while trying to save, the differences between index funds and ETFs (including what they are), how employee stock purchase programs can benefit you–and much more.
Personal Finance for Grad Students with Emily Roberts
The stress of student loan debt can be overwhelming. This episode offers advice for grad students and PhDs who want to take control of their financial future!
Farnoosh is joined by Emily Roberts, a former grad student who finished her Ph.D. program with over $100k net worth.
This episode is great for graduate students or soon-to-be grad students who want advice on managing their money to avoid student loans, save money, and have a more enjoyable grad school experience.
Preparing for Retirement with Theresa Hassara
Preparing for retirement is a huge life decision.
Are you wondering how to get started? Check out this episode!
Teresa Hassara is a dedicated woman who has achieved success in many different areas. Namely, she empowers women to succeed in their careers and provides comprehensive financial wellness services to over 30,000 companies.
In this podcast episode, Theresa, who leads the Workplace Solutions business at MassMutual, provides some valuable advice on retirement planning.
Tune in to learn how to secure your financial future and make this transition as smooth as possible.
Ask Farnoosh: How To Build My (DIY) Financial Plan?
This episode's co-host Eric Roberge is a certified financial planner, and he has found that many people tend to be anxious about their financial future.
Do you often get stuck on how to use your money and often end up procrastinating?
A financial plan is a roadmap for your money. It will help you make better decisions about your money and set goals for the future.
This podcast will give you an overview of what to consider when building a financial plan. You will learn to identify and prioritize your financial goals and spend your money wisely.