The idea behind the Snap Judgment podcast is a decidedly simple one.
The show takes amazing real-life stories and combines them with fresh and exciting beats to create a storytelling experience unlike anything else in the podcasting space.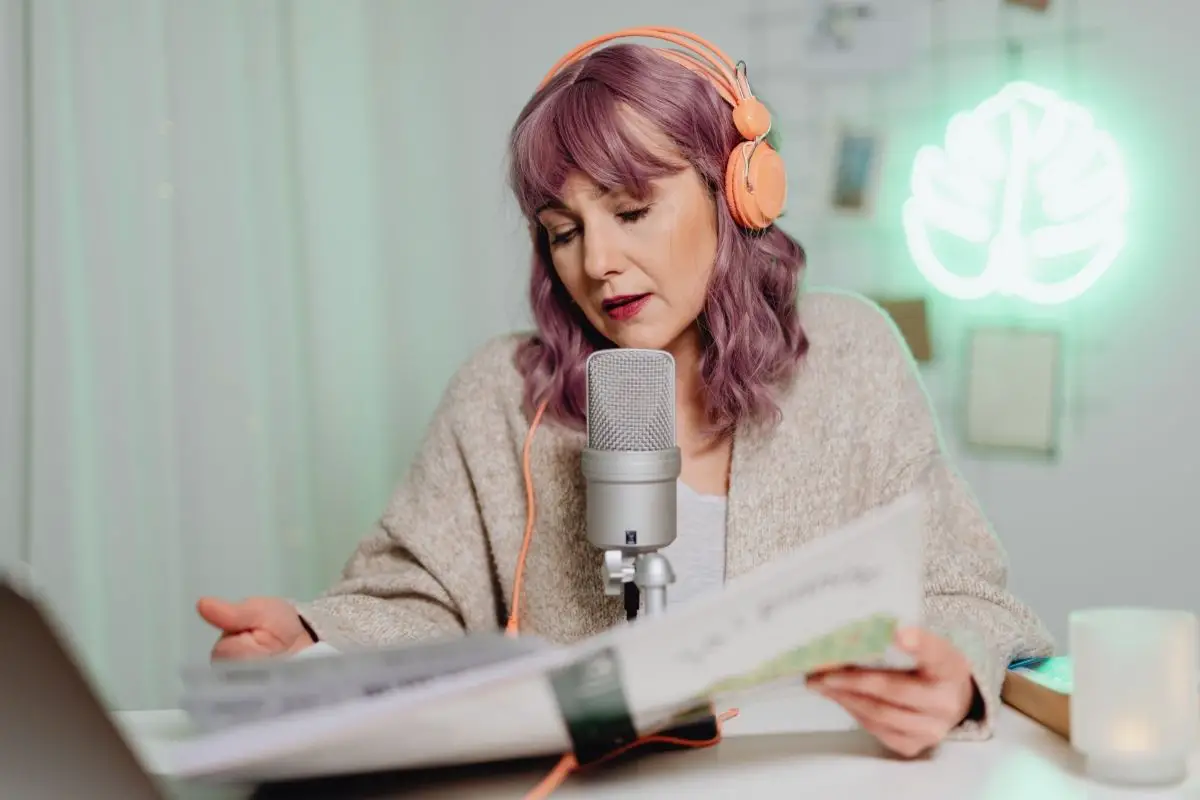 The combination of storytelling and upbeat music helps to create easily one of the best story podcasts I have ever listened to.
The music also helps to further engross you into the story, and truly feel like you are involved with it directly. This helps to make the series truly engrossing every step of the way.
The series helps you to view the world through a new pair of eyes, which helps to make the show not only gripping but also very enlightening.
Just reading this description, you're probably very eager to get started with the show.
However, due to its popularity, the show has already produced a massive number of episodes, so knowing where to start is the difficult part.
Well, luckily, I am here to take you through some of the best episodes of the series that you can listen to now to truly get started with this masterpiece of a series. Read on below to get started.
The Border Hacker
Trying to make your way across the world to get home, passing through countless borders and official immigration controls is a truly degrading and dehumanizing process that can feel like an eternity.
Sadly, this is a situation that has befallen far too many people across the world.
This episode follows the story of one computer hacker who made his way physically across two countries and even the jungle before he had to hack his way through a massive web of technical hurdles that prevented him from returning home.
This is simultaneously a horrifying story of the horrors that many people have to face across the world, but also occasionally a triumphant story of personal liberation.
It manages to strike a perfect balance to create one of the best episodes this series has seen yet.
Listen on Apple Podcasts.
Fargo
If you're a fan of the cult classic Coen Brothers film Fargo, then you definitely need to check out this incredible episode of the Snap Judgment podcast.
This episode is considered amongst fans of the show to be an absolute classic that is representative of the best the show has to offer.
This episode explores the strange and sad case of Takako Konishi, a Fargo super fan who ended up dying in a forest on the border between North Dakota and Minnesota.
It was discovered that he had died while hunting down the treasure that was featured in the film.
This episode is truly crazy to listen to and serves as a fairly intense reminder of the lengths that some people will go to find what obsesses them and what they believe to be true.
It's a great example of how the Snap Judgment podcast can help you to see the world through a different lens, and really help to change your perspective.
Listen on Apple Podcasts.
This Is Not A Drill
In one of the craziest stories in recent memory, one morning in 2018 the entire state of Hawaii went into an absolute state of emergency.
The reason for this was one simple smartphone notification that was sent out to residents across the state.
At 8:07 in the morning, a message warned smartphone users that a ballistic missile threat was imminent to the state and that shelter should be found.
This sent residents into an absolute state of panic as many attempted to flee for safety, and as others stuck around and faced their imminent doom.
However, as it soon turns out, the message was actually sent out accidentally!
This episode explores what went through the minds of those who received the alert, and what it was like to face imminent doom that never arrived.
This episode is truly fascinating and is an intense document of a truly crazy event in recent memory. Check it out if you want to learn more about the bizarre nature of modern life.
Listen on Spotify.
Diamonds In the Sky
Rihanna is one of the world's biggest pop stars, and she still continues to draw massive crowds of loyal fans.
One year, to help celebrate the imminent release of her seventh album, a bunch of fans and journalists joined her on the road across her seven-show tour to see how a pop star lives while touring.
This episode is truly wild and full of surprises. You will feel like you've been on the tour yourself by the time the episode finishes.
It's a truly incredible odyssey across the world, and across the strange world of obsessive fandom.
If you have been looking for a podcast episode that is truly unforgettable, then you absolutely must give this one a try, it will help you to better understand the rockstar lifestyle and will keep you fully engaged throughout its entire half-hour run time.
Listen on Spotify.
Beyond Faces Of Death
Faces Of Death is one of the most infamous and controversial films ever made. But the story of its production is equally as interesting as the film itself.
This episode seeks to explore the strange production process that went into making this film, and just what could have been going through the mind of the director when he thought the film up.
The revelations that shine through across this episode are truly incredible and will leave you wondering what else might be hiding behind the scenes.
This episode will help you to understand one of the world's most controversial films, but also the film production process.
It's a truly fascinating and fantastic documentation of what can go into creating a film, and especially what is involved in creating a film as controversial as Faces Of Death.
Listen on Spotify.
Haenyeo
This episode seeks to explore the universal topic of motherhood, explore what it is like to be a mother, and what is involved in motherhood.
In order to explore it, it tells the tale of one woman who headed to a secluded island to meet some of Korea's last living mermaids.
Yes. You read that right. I won't spoil what is revealed over the course of the episode, but suffice it to say that it is plenty crazy and fairly insightful!
The woman who headed to meet the mermaids had recently become a mother, and though she loved it, she found herself stressed by how much of herself it took away from her.
As she spends time with the mermaids she learns an incredible amount about what it means to be a mother, and how fulfilling it can actually be.
This is a truly uplifting episode that will either help you to appreciate the mother figures in your life, or to feel more comfortable and confident as a mother.
The episode is also just very fascinating and told with perfection and clear storytelling skill.
It's a shining example of how great the series can be, and the music used throughout the episode fully elevates its storytelling glory to even greater heights!
Listen on Spotify.
Where No One Should Go
Sometimes, the allure of somewhere dangerous, where you know you should not go can be a little too much to resist. This is definitely the case in the story explored in this seminal episode of Snap Judgment.
This episode explores the story of one of the world's largest freshwater caves, which can only be accessed via a small slot found in a puddle in the deserts of South Africa.
Though the idea of an immense and stunning freshwater cave sounds like a beautiful prospect, what hides within the cave, and the various dangers that can be found within should be more than enough to ward you away!
This episode follows the format of a classic adventure story which helps to make it truly engaging and fun to listen to throughout its entire runtime.
As the story delves deeper into the cave, it reveals more and more secrets, and the danger escalates accordingly.
I love this episode for so many reasons. Firstly, because it is such a unique concept, and secondly because it really shows off the strength of the podcasting medium.
There are so many different ways that we can tell stories within podcasts, and this episode takes advantage of them all. From the narration style to the use of music, everything here is done perfectly.
Listen on Spotify.
The Lamb, The Lion, And The Fox
When her journalism mentor is killed by a terrorist organization, Amaryllis sets out to find justice for him and to discover just who it was that killed him.
In order to find the answers she seeks, Amaryllis joins the underground world of the CIA, and what she discovers while there is truly shocking and will have you on the edge of your seat.
This is definitely one of the most gripping episodes of the show, as it dives deep into the world of intelligence gathering and espionage. It is incredibly well-written, and the pacing is perfect.
It has a lot of twists and turns, and each one comes at you with full force.
Amaryllis' journey through the world of spies is both thrilling and terrifying, and it is impossible not to root for her when she finally finds the truth behind her mentor's death.
However, the episode will also send chills across your spine as you learn some of the horrifying actions that the CIA has been involved with, and the consequences of those same actions!
Make sure to check this episode out if you're looking for something completely new and exciting to listen to. I promise you won't regret it!
Listen on Spotify.