Jason Bateman, Will Arnett, and Sean Hayes are easily some of the funniest men to ever grace Hollywood with their comedic and acting talents.
If you are a fan of the cult series Arrested Development, you likely know how well Jason Bateman and Will Arnett play off of one another as they starred opposite each other in the show!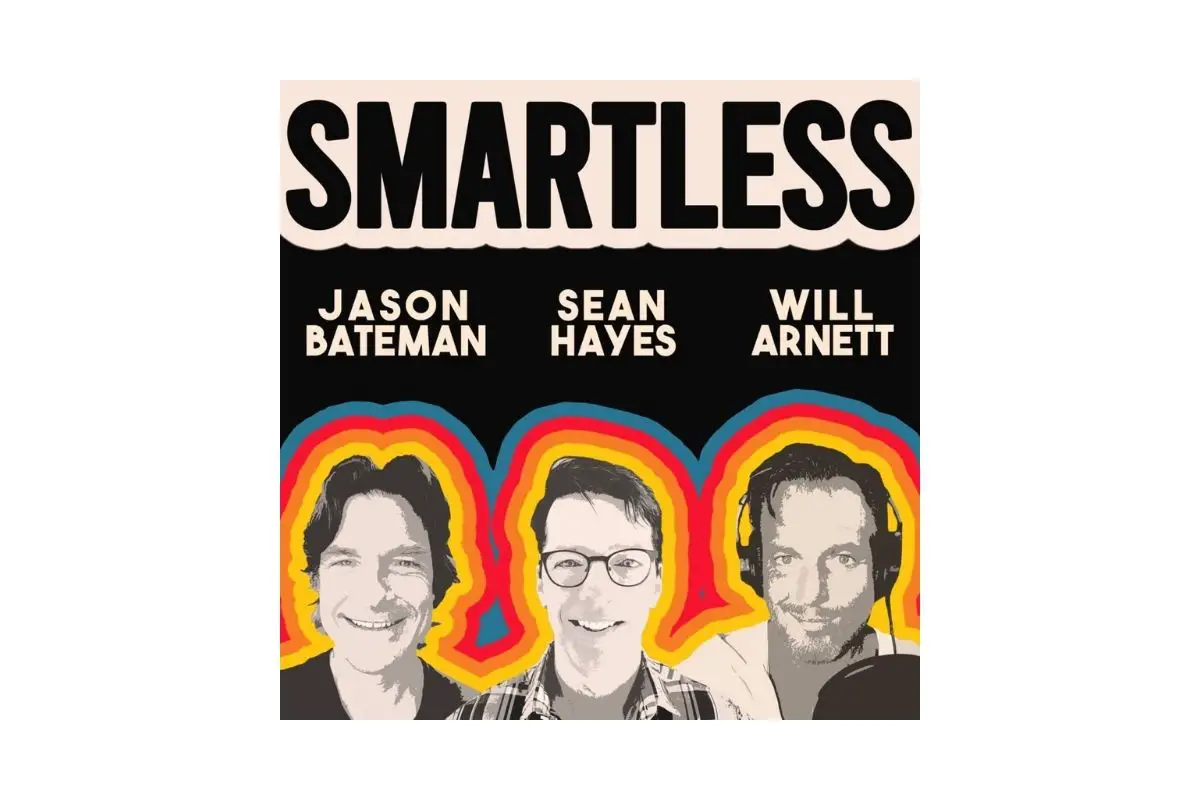 This series, which started in 2020, definitely understands the genius chemistry between Jason and Will. Thus, it is easily one of the funniest comedy podcasts that I have ever had the pleasure of listening to.
Sean also makes for a perfect third host, given his acting and comedic talents.
With each episode of the show, these hilarious hosts invite a new guest and hound them with various questions, be they insightful or not!
You're probably reading this because you want to know what the hype is all about when it comes to this show.
If so, you should read on below to find out some of the best episodes of the series that you can check out right now!
Thom Yorke & Jonny Greenwood
British rock legends Thom Yorke and Jonny Greenwood from Radiohead join the show in this top-rated episode of the series.
Many Radiohead fans have fallen in love with this series after listening to this episode, and it is obvious why.
Thom Yorke is quite famously elusive and often refuses to partake in interviews, so this is a unique opportunity to gain some insight into the Radiohead frontman, find out how he creates his music, and what inspires him.
The hosts know just how to get a great response out of him and manage to keep the episode filled with laughs.
This is an entertaining episode because you can tell that Jason is incredibly excited at the prospect of meeting two members of Radiohead, a band he very clearly loves.
This passion for the band is palpable and leads to some fascinating questions and interesting responses!
Listen on smartless.com.
Tony Hawk
Tony Hawk is perhaps the most recognizable skateboarder of all time, so you can bet that this episode provides an unparalleled insight into the skateboarding industry and its history.
Tony has been involved in the sport since the early 1990s and has seen it go through many different phases.
He's also seen the sport grow tremendously over the last decade, but there is still much more room for growth, and Tony continues to be at the forefront of the sport.
As part of his efforts, Tony Hawk has even set up his own foundation, 'The Skatepark Project, ' intending to fund safe public skateparks in lower-income communities so that everyone can have access to the beautiful and exciting sport no matter what!
In this episode, we learn about Tony's childhood, his first experiences with skating, and how he got into the skateboarding industry.
We also get an inside look at the world of professional skateboarding and what it takes to make it big in the business.
It's a fascinating listen if you are interested in learning more about the sport and its history, especially if you are a fan of Tony Hawk.
Listen on smartless.com.
Billie Eilish & Finneas O'Connell
The viral singer and pop legend Billie Eilish Joins our gracious hosts in this episode alongside her brother, who serves as the producer for much of her music.
If you've ever wanted to gain more knowledge of one of the biggest names in music, you need to check out this fantastic episode.
Finneas O'Connell is a musician and songwriter based in Los Angeles, California, best known for his work with his sister Billie Eilish.
They began producing music together from an early age, and their sibling friendship has fueled their careers, even now after reaching superstar status.
Their apparent love for one another comes across in all of their work, especially in this episode of SmartLess. 
In this episode, Finneas talks about growing up with Billie, his musical influences, and how they came to love producing music together.
He tells us about his creative process, working with Billie, and how she manages to stay grounded while making such incredible music.
He also shares some valuable advice for aspiring artists and musicians.
The pair talk about the importance of having a solid support network and how important it is to surround yourself with people who will help you succeed.
This is a truly inspiring and interesting episode, so check it out!
Listen on smartless.com.
Robert Downey Jr.
Star of the immensely successful Marvel Cinematic Universe, Robert Downey Jr. makes for a perfect guest for the show, as displayed by this brilliant episode.
In this episode, we learn everything we could want to know about the actor behind some of the cinema's most famous characters. Listeners gain exclusive insight into what it is like to live as a megastar actor and just what it was like to be the face of Marvel for more than ten years.
Downey opens up about his upbringing, his struggles with addiction, and how he eventually found success through acting.
He talks about how he first landed the role of Iron Man and how it changed the course of his life forever.
It is an occasionally harrowing episode that ultimately becomes uplifting and inspiring as we witness Robert suffering from drug addiction to being one of Hollywood's biggest ever stars.
In addition to talking about the highs and lows of his career, Robert also gives us some insight into how he managed to better himself as a person and how he managed to deal with fame and the attention it can bring.
Listen on smartless.com.
Tom Hanks
Tom Hanks needs no introduction whatsoever. He has been elevating film into a proper art form throughout his eclectic career as one of the most recognizable stars in Hollywood history.
His acting skills have earned him many accolades, including multiple awards.
In this episode, our three hosts waste no time getting to know Tom a little better, finding out what makes such an acting legend tick and what goes on in his daily life.
This is one of the longer episodes of the series, and this is thanks to the fact that our hosts are enchanted to be in Tom Hanks' presence and be able to ask him whatever questions come to mind!
From his childhood memories to his thoughts on acting, directing, and his favorite movies, this fascinating interview covers a lot of ground. It will help you better appreciate his massive body of work.
Listen on smartless.com.
Jerry Seinfeld
The star of one of the biggest sitcoms of all time, Jerry Seinfeld, is no stranger to the comedy game. His comedic chops make him the perfect guest for this comedy chat podcast.
In this episode, Jerry opens up about his early days as a standup comedian, his rise to fame, and what it was like to create the iconic television show Seinfeld.
We also get to hear about his relationship with Larry David and what it is like to work for a unique character.
This fascinating episode will help you better understand Seinfeld's unique brand of comedy and how he approaches the artform.
If you're looking to learn more about the man who created arguably one of the greatest TV shows, then this is the episode for you.
The episode is also hilarious in its own right, as Jerry can perfectly play off of his comedic co-hosts. This episode had me in tears from laughing so hard!
Listen on  smartless.com.