The Side Hustle Show is a podcast that prides itself on being an entrepreneurship podcast that will teach you things that you can apply in your own life.
The show is hosted by Nick Loper, who set up the Side Hustle Nation website himself, as he takes listeners through different ways to make extra money on the side of their regular income.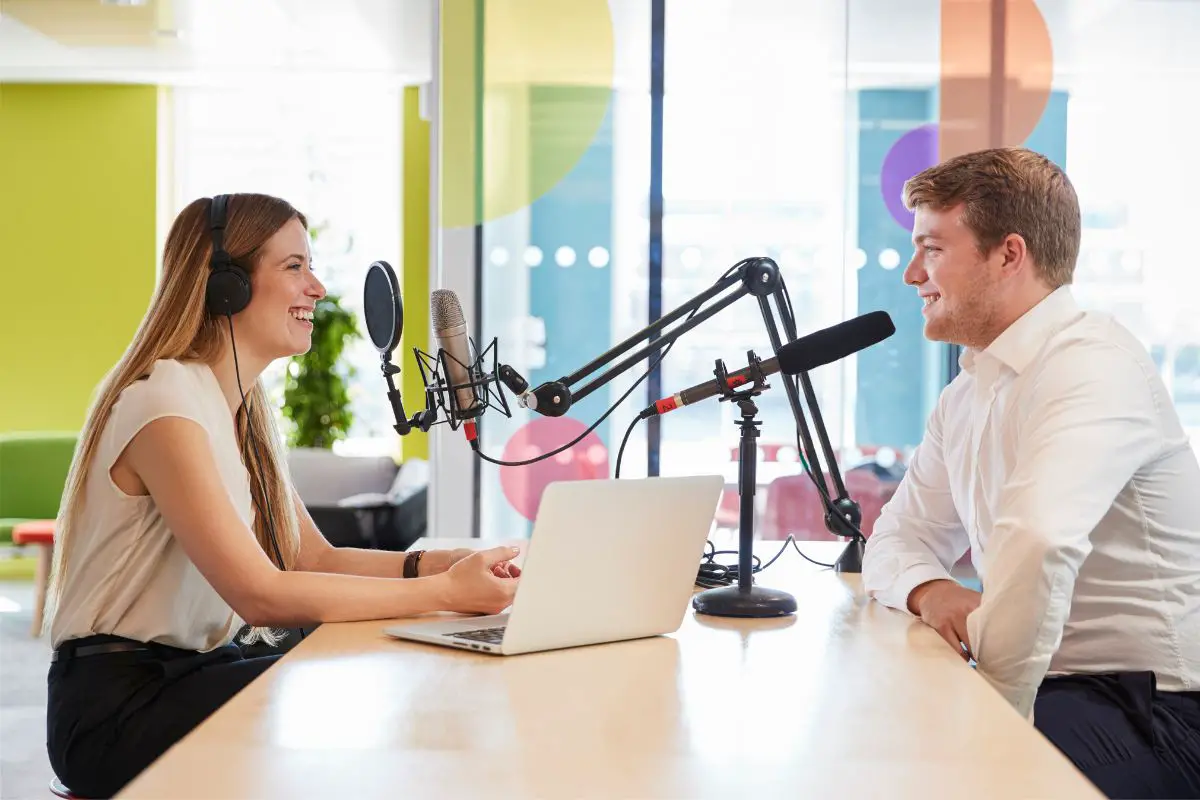 The show is packed with informative discussions on everything from marketing, to freelancing, to investing and so much more.
The show has become incredibly popular, with thousands of loyal listeners tuning into every episode and over 500 episodes already recorded.
The show is well worth listening to, but I believe that the episodes listed below are the best that it has to offer. So read on below now to get started!
Episode 477 – How To Make Money With NFTs
NFTs have taken the internet by storm over the past year. They have proven immensely attractive to people across the web thanks to their collectible nature and the fact that every NFT is unique and irreplicable.
NFTs have made artists worldwide lots of money from selling their unique pieces, and many NFTs go on to sell for millions of dollars.
However, with NFTs proving so massive, it can be challenging to find out where you belong in the conversation and where to get started with them.
And if you still aren't even sure what NFTs are, don't worry because Nick is here to tell you in a way that finally makes sense!
Nick also takes the opportunity to see whether NFTs are a worthwhile investment and whether you should try them out for yourself.
Episode 499 – $4000 A Month Playing Video Games
Many people across the internet have managed to find a way to monetize video games and earn a living from playing them!
Whether streaming, selling, or creating, gaming is one of the world's biggest industries!
Devyn Ricks, a mother of 4 children, has managed to find a way to make upwards of $4,000 a month, even though she does not stream on any major platforms.
But how does she manage to do it? And can you possibly monetize your hobbies in the same way?
Listen to this episode to find out because Devyn reveals all about how she managed to make a fortune doing what she loves!
Episode 500 – 10 Big Ideas From 500 Episodes Of The Side Hustle Show
Having recently reached its 500th episode milestone, what better way for The Side Hustle Show to celebrate than with a look back at some of its best moments?
This episode sees Nick taking us through some of his favorite moments and 10 of the best ideas he and his many guests have discussed.
Whether you are a long-time listener of the show or someone that is just dipping their toes into it, this is a can't-miss episode that will show you what the show can achieve at its very best.
Episode 449 – $10,000 A Month Selling Digital Products On Etsy
Etsy is a platform that has made it incredibly easy for the creatives of the internet to get their work seen and to get into direct contact with the people that would love to buy it.
Many independent artists have been able to go on to make a living through Etsy and use it to make their dreams come true.
However, few can boast of achieving quite the same numbers as the amazing Rachel Jones from MoneyHackingMama.com, who has managed to make a staggering $10,000 a month just from selling digital assets on the platform.
But how did Rachel manage to do this? And how did she utilize all of the tools that Etsy put at her disposal to build that fortune?
Nick uses his interviewing expertise to dig out the truth; what he finds out is awe-inspiring.
Episode 398 – Build A Website Or Buy One That's Already Working?
Investing in websites is proving to be a reliable source of revenue for many people. Still, a question often brought up is whether or not investors have made their fortunes from creating entirely new websites or buying up existing ones.
Is there any value to be derived from existing domains? And is it possible to make a sizeable extra income from website investments?
This episode features guest Mark Webster, an acclaimed authority on SEO and affiliate marketing, as he and Nick discuss some things that make website investments such an exciting venture!
Episode 362 – Get Paid To Answer Questions: How I Make $20,000 A Month Online
Truly one of the wildest revenue streams that Nick has had the opportunity to speak about on his show is the one discussed in this episode.
Debbie Gartner runs her website in her spare time, on which she answers questions that she knows her clients will have.
This has increased her web traffic so that she can make a massive amount of money from affiliate marketing and ads placed across her website.
Her story is inspiring, and Nick delves right into it in this episode.
Episode 312 – 6 Rules To Scale Any Side Hustle
This very impactful episode contains tons of actionable advice you can apply to any side hustle you could imagine!
In this episode, Sean Marshall joins the show as Nick walks listeners through his six key rules to help make any side-hustle takeoff.
The episode is sure to inspire you, and you'll want to apply everything you've learned right away once the episode draws to a close.
Episode 453 – 12 Expert SEO Tips for 2021: Get More Free Traffic
Search Engine Optimization is one of the most critical aspects of building an online brand.
You need to comprehend how SEO works to get more organic traffic to your website and attract more clients. This episode makes it easy!
Together with a group of experts, Nick explores the techniques and methods to attract more visitors and take your brand to the next level.
This episode covers everything you need to know, from finding the right keywords, identifying easy SEO fixes, and using content editors.
Episode 397 – Should I Start a Freelance Business or Build An Agency?
According to the latest stats, there are around 1.1 billion freelancers worldwide.
Freelance businesses are becoming more popular every day, but many people struggle between choosing to build an agency or working solo.
In this episode, Nick opens a debate between Chris Schwab from Thinkmaids (who represents the agency side) and Ken Carfango from SoloCleaningSchool.com (who represents the solo freelance side).
What are the advantages and disadvantages of each model? How to attract clients? What about the startup costs?
Check out this episode to hear these two discuss different approaches to starting a business.
Episode 373 – The Sweaty Startup: How to Start a Local Service Business
Speaking of businesses, why not start from your hometown?
This episode focuses on local businesses and how you can start your own.
Nick Loper is joined by Nick Huber, co-founder of Storage Squad and host of The Sweaty Startup podcast. Nick's local startup has grown by over $3M since starting as a little part-time project in 2011.
Starting a local, service-based business might seem scary, but Nick's story will inspire you.
Tune in to hear how he did it, and you can too!
Episode 142 – $5k per Month Blogging Case Study: How to Drive Massive Traffic with Pinterest, with Rosemarie Groner
Pinterest has been around since 2010 and has since become one of the most effective platforms for internet marketing.
Want to grow your brand quickly? Advertisers can reach more than 200 million people using Pinterest.
It has been Rosemarie Groner's secret weapon, too – this former state trooper turned to blogging and became a stay-at-home mom. She managed to earn up to $5000 per month from her site, The Busy Budgeter, only working part-time.
This is another success story that will blow your mind. From zero to 400,000 page views? Rosemarie did it.
In this episode, she shares her blogging tips on generating more online traffic.
Make sure to check it out!
Episode 363 – 10 Creative Side Hustles That Make Real Money – Part 2
This is one of the best-ranked episodes and for a good reason.
Thinking of picking up a side gig but not sure what works? Want to supplement your income? Here are some ideas you can start today!
Nick covers ten creative side hustles in this episode – from walking dogs to lemonade stands. And if you're craving more, make sure to check out Part 1.
This episode covers the purpose of The Side Hustle Show, as it gives you an actual list of profitable ways to make money outside your regular job. A must-watch!