Being a victim of fraud is upsetting and not easy to return from, and unfortunately, the act of fraud seems to be showing no signs of slowing whatsoever!
Perhaps no one understands this fact better than Laci Mosley, the host of the awesome Scam Goddess podcast dedicated to exploring fraud and exposing those who practice it themselves.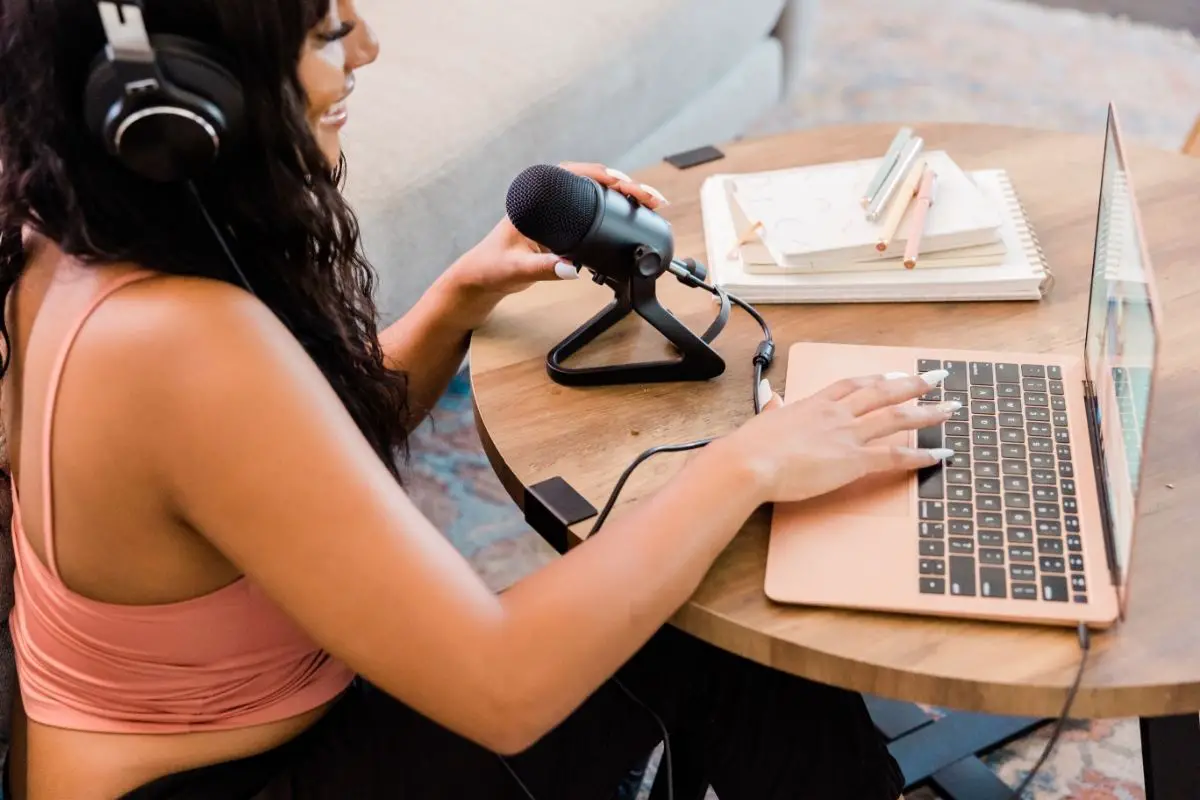 The show manages to talk about historic scams from around the world and some of the latest fraud horror stories, so you can keep up with the world's worst frauds and learn a lot about its history.
Though it tackles a reasonably heavy subject, the show maintains a light and breezy tone, making it very easy to listen to.
Of all of the many episodes of the series, none represent this better than the following few. Take a look down below!
Ma The Mobster With Fat Tony
This episode, co-hosted by the excellent Fat Tony, explores two unique cases that are sure to get your mind going and fill you with excitement.
Fat Tony is a rapper and an occasional podcast host, which makes him a perfect guest to help tell some of the best stories of fraud.
The story explored over the course of the episode is that of Ma The Mobster, a mob leader that definitely does not fit standard mafia image conventions, as she was actually an older woman!
Kate Barker, otherwise known as Ma Barker, was well known for being the mother of a number of criminals who together ran the Barker-Karpis crime gang.
Barker was described as being fairly dangerous, vicious, and resourceful, and often ended up running the gang herself!
This means that her story is incredibly fascinating to hear, and Fat Tony and Laci Mosley are able to plumb the depths of the story to find truly fascinating material that helps to make this one of the best episodes.
Listen on earwolf.com.
The Teenage Trickster With Meatball
When we think of elite scammers, robbers, or hackers, we very often tend to think of grown adults, and not of teenagers, but in the case of 15-year-old Ellis Pinsky, all of those descriptors are very much fitting for him!
Ellis managed to hack into the phone of a cryptocurrency investor to steal upwards of $23 million, for which he was eventually sued around $71.4 million upon turning 18.
This is a very strange crime case that will remind you that just about anyone has the potential to pull off something amazing, no matter how old!
The hosts explore this crime, as well as the impact it had, such as the punishment that Ellis ended up receiving, and what kind of impact it will have on his future.
Meatball, an immense comedian in their own right, also joins in the discussion, and they quickly cement themselves as one of the best guests that the show has ever seen.
Listen on earwolf.com.
The Bread Bamboozler With Sam Richardson
Though this show touches on some occasionally dark material and some pretty dark and dangerous scams, some of the cases are actually incredibly funny, as evidenced by the story of this episode which concerns a "Baker" who simply placed bread onto her radiators to trick friends and other customers into thinking they had bought freshly baked bread!
Sam Richardson joins in this episode to help discuss exactly how the scam managed to play out, and how it managed to prove so fruitful for Francesca Barker-Mills, the 32-year-old "baker" until she was caught.
To make matters worse, Francesca also ran the "business" as a way to imply that ex-convicts can actually contribute to society in a helpful way after being rehabilitated.
Sam Richardson is a writer and actor, which allows him to really give some funny insight into the case.
And that's not all this episode explores, as it also touches on the case of a Bruno Mars impersonator who ended up extorting a Texas woman for more than $100,000!
How they managed to do it is very interesting, but I will leave that to you to find out in the episode!
Listen on earwolf.com.
The Santa Claus Con With Larry Owens
In this late 2021 episode, Laci is joined by Larry Owens, an actor, and writer, to discuss one of her favorite cases and a very seasonal one at that.
The case at hand in this episode is that of the con artist whose actions inadvertently led to the introduction of the 'Letters to Santa' tradition observed by Children all over the world.
As it turns out, John Duval Gluck, who set up the scheme, decided to take all of the letters to Santa that reach post offices, and imply that they had actually reached him, in order to see a smile come to children's faces, but also to make an easy and quick buck!
How he managed to leverage letters that would otherwise be destroyed to make a little bit of extra money is very fascinating, and I'll let you listen to the episode yourself to find it out!
And after exploring that case, they also cover the recent story of crypto-investors who pumped millions into a new NFT project, only to find out it was a scam.
Listen on earwolf.com.
The Three Timing Sheriff With Caleb Hearon
We are supposed to be able to depend on the police to uphold justice in order to be able to protect us and keep us safe from the dangers of the modern world.
But what happens when those same officers seek to abuse their power to cover up their own dark and twisted affairs?
You get a case very similar to that of Jason Collier, a former police officer accused of falsifying documents in order to hide the multiple affairs he was having with multiple women simultaneously!
This is quite a shocking tale that will remind you of the unfortunate truth that those in power are not always invested in serving your best interests!
Listen on earwolf.com.