When Robert and Kim Kiyosaki became financially independent in 1994, they soon realized that they couldn't keep their amazing story of financial emancipation to themselves.
They told their story in several ways, such as through books and even a board game!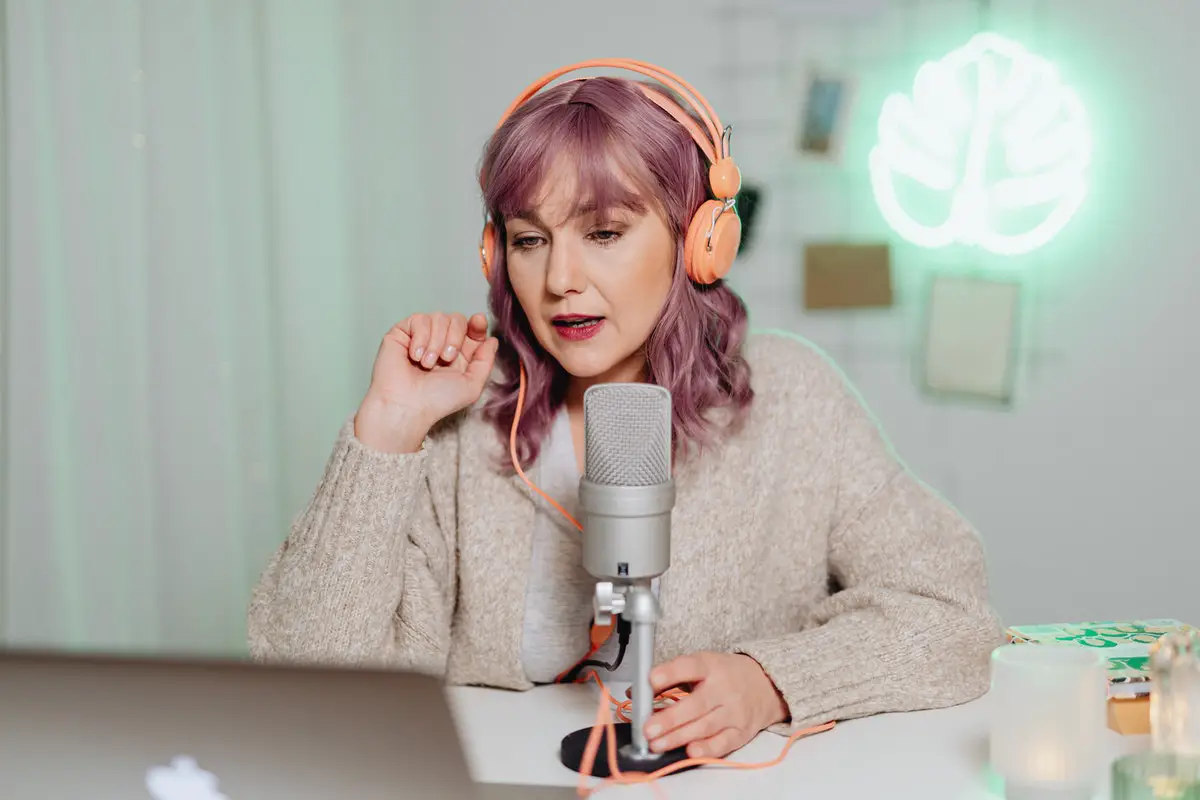 It's a fantastic story that is destined to fill anyone with inspiration and to make anyone want to seek financial independence themselves.
However, one of the best ways to hear the story and more from Robert and Kim is to listen to the Rich Dad Radio Show podcast.
This show is incredible, and each episode sees Robert and Kim tackling a different topic within the world of finance and applying their rich histories to them to see what the future of finance could be and what advice listeners should take with them.
The show is worth a listen, and I believe the following episodes will give you the best possible experience right out of the gate! So read on below to get started!
The Gap Between The Rich And Poor Is Widening
Guest Yue-Sai Kan is a highly successful and Emmy-winning television host and producer with a great deal of knowledge of the entrepreneurial world.
She joins the show in this episode to discuss the gap that continues to widen between the rich and the poor in Hawaii and to find out why such a worrying trend is ongoing.
This episode has some fascinating discussions that help to make it easier to understand the financial and political state of Hawaii right now. Still, much of what they discuss can also be applied elsewhere.
Yue-San is also one of the best guests the show has ever invited on, as she is incredibly well-spoken and has a great storytelling talent.
How To Achieve Limitless Financial Freedom
Achieving financial independence is only the first step in any financial independence journey, as the next step is to maintain that state well into the future.
In this episode, both Robert and Kim discuss how they were able to build their fortunes and keep them healthy and sustainable into the future.
They also discuss what listeners today can learn from some of the most successful entrepreneurs and business people around.
Joining them in the discussion are guests Ken McElroy and John McGregor.
Ken is a real estate investor, and John is a financial mentor. Thus they have a lot of great advice and a passion for helping everyday people achieve financial independence.
Some of the advice the guest hosts give will blow your mind!
Who Is The Biggest Loser In This Economy?
The immense impact of the Covid-19 pandemic is still being felt throughout the economy. In this episode, guest Peter Schiff joins the show to discuss, with Robert and Kim, why the United States may face some financial trouble in the future and who may be affected worst by it all.
This sobering episode reminds us of the real-world impact of economic recessions and financial mishandling. It discusses the effects of consistent inflation on the economy and what it means for everyday people.
The Blueprint For Financial Freedom
This is one of the series' best episodes because it features some of the best advice that Robert has to give listeners and gives listeners some incredible and unparalleled insight into the world of financial independence and what it takes to reach it.
Robert is joined by special guest Ken McElroy, the real estate advisor for the Rich Dad network, as they both discuss some of the best advice they have, especially for those within the real estate industry.
Some advice touches on how those in the real estate space can maximize their profits and keep them healthy and stable over an extended period.
Gambling VS Investing
Investing can very often be conflated with gambling, thanks to how it requires a great deal of risk, investing in things that could prove unprofitable.
However, exercising plenty of caution when investing is vital, as illustrated by this classic episode of the Rich Dad Radio Show podcast.
In this episode, Robert looks back to the early days of investing in stocks and bonds to see how some of the worst behaviors and trends of those times are repeating themselves in the new market of cryptocurrencies.
This is another sobering episode that will ensure that, while it is exciting and potentially profitable to get into investing, you know how potentially risky it can be.
Bad Money Drives Out Good Money
What is the difference between "Good money" and "Bad money"? How can you tell them apart? And why is there even such a distinction?
In this episode, Kevin DeMeritt joins Robert, and the two try to find the answers to such questions.
They also discuss why it is so important to avoid "Bad money" and why it can often be so difficult to avoid it entirely.
Other podcasts do not often touch on this topic, so it is very illuminating and worth listening to if you want to learn something new.
Finding And Harnessing Your Competitive Spirit
Making it in finance requires a little bit of competitive spirit and a willingness to compete against others to find success.
However, many become over-competitive, so they take on terrible habits, such as greediness and vanity.
In this episode, Robert talks to Dr. Brett McCabe to discover why competitive spirit should be used to drive inner personal growth and why entrepreneurs and budding investors should compete more often against themselves than others.
Why the World Needs Assets Such as Bitcoin
Is Bitcoin going to save the planet? Let's find out!
In this episode, host Robert Kiyosaki and guest Jeff Booth paint a picture of how Bitcoin is a way to help save the planet.
The two provide in-depth explanations for this by analyzing the benefits of cryptocurrency. They go on to talk about how Bitcoin provides the broadest based abundance and is in harmony with the environment.
This episode offers some insightful explanations if you want to learn more about why the world needs Bitcoin.
New World Disorder
This episode features Gerald Celente, the founder, and director of the Trends Research Institute, as he examines the ongoing Inflation/Deflation debate.
Celente shares his expertise on the topic and gives his opinion on where he thinks the economy is headed. He also offers listeners tips on preparing for either inflation or deflation.
Whether you agree with Celente's predictions, this episode will help you make more informed decisions about your finances.
#1 Skill of an Entrepreneur
One of the essential skills for any entrepreneur is the ability to sell. No matter how great your product or service may be, you won't be successful if you can't sell it.
Blair Singer made this pivotal point on the Rich Dad Radio show.
If you're looking for tips on how to thrive as an entrepreneur and master the art of selling, or want to hear what it takes to be successful, make sure to check out this episode.
Is Real Estate Really That Expensive?
While real estate can be an intelligent investment, anyone considering purchasing it should do so with caution and be prepared for the possibility of fluctuating prices. But what does this mean for the average person?
In this episode, Robert invites real estate expert Jason Hartman to answer these and more questions.
He provides some in-depth knowledge on the topic and manages to clarify some common misconceptions.
With this podcast's help, you'll better understand what is considered valuable in today's economy.
Why You'll Never Stop Working for Money
From the time we enter the workforce until the day we retire, most of us will never stop working for money.
But for many people, retirement seems like a distant dream. Why is that so?
In this informative discussion, hosts Robert and Kim Kiyosaki bring in John MacGregor, Tom Wheelwright, and Andy Tanner to elaborate on this.
They cover topics like mutual funds, tax advantages and disadvantages of stock, (401)ks, and many more.
This episode not only serves as a reminder of a flawed system but can also help motivate you to get your finances in order.
How To Turn An Idea Into A Successful Business
This is the episode for you if you want to learn how to turn your ideas into success.
You might think you need to be insanely creative to do this, but that's not true. According to Robert, you only need creativity to know how to take good ideas and fit them into solid and tested business systems.
This episode also features entrepreneur and philanthropist Marie Forleo, widely known for leading dynamic teaching programs in which she helps individuals to succeed in business and life.
During her appearance on Rich Dad Radio Show, she offers many valuable tips you will want to write down!
Winners and Losers in the Post-pandemic World
The world is rapidly changing, and the pandemic has only accelerated the pace of change. But what exactly can we expect from the post-pandemic world?
In this episode of the Rich Dad Radio Show, American lawyer and economist James Rickards provides some post-pandemic predictions everyone should hear.
He answers some of the burning questions about today's economy and gives away advice on how to deal with these unprecedented times.
Tune in to learn everything you need to know about investing under these conditions and how to prepare for what's coming.