There is a mind-blowing range of podcasts consistently uploaded every day, touching on a massive array of topics.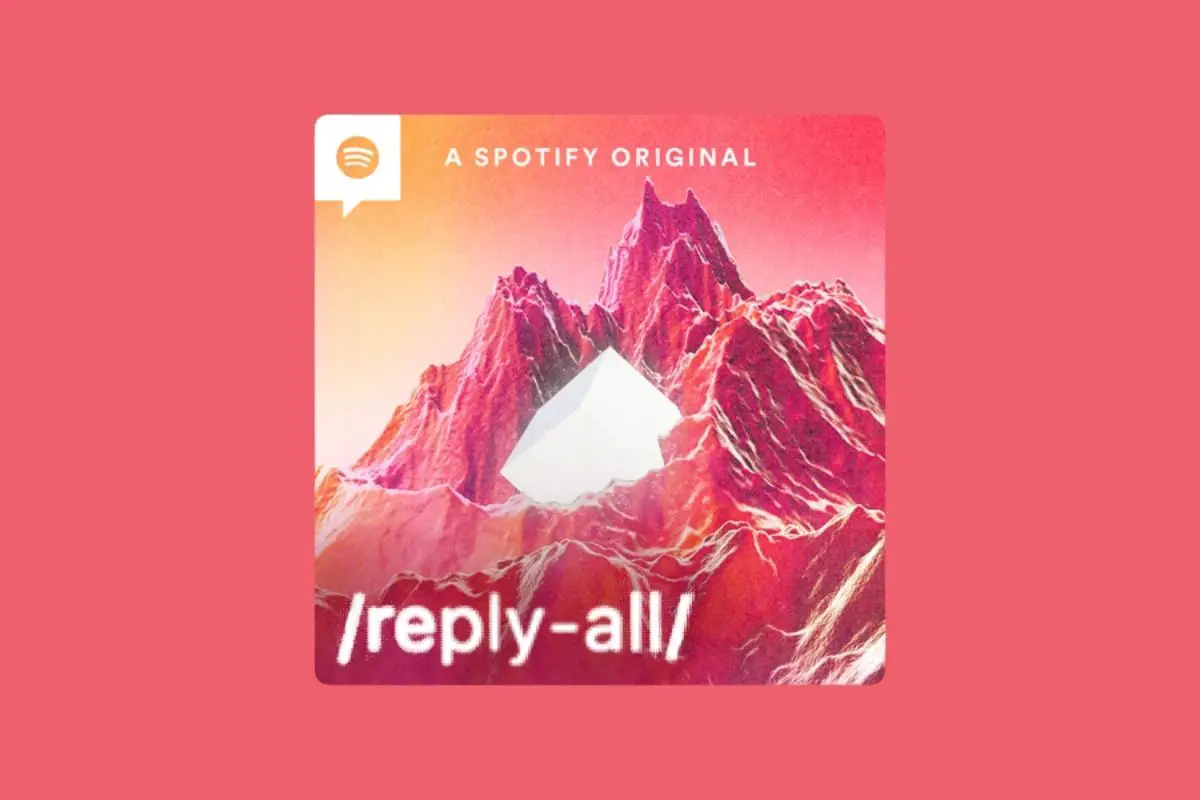 Whether the topics are incredibly niche or incredibly vast in their scope, there is a podcast for absolutely everyone.
However, with such a massive array of podcasts available across the internet, it's not surprising that it can be challenging to find the best of the best.
Luckily, various podcasting hosting platforms curate lists of the best podcasts or, even better, create their own original podcasts!
This applies to the incredibly popular Reply All podcast, a Spotify Original show!
You know that you're definitely in for a great time when it comes to this show, and it is full of incredible insight into and discussions of the realm of the internet.
Many consider Reply All to be one of the best podcasts currently exploring the role of the internet in our modern lives, and thus you're probably here because you want to know where to get started with the show.
Luckily, you've come to the perfect place because I am about to explore some of the best episodes of this incredible show! Read on below to get started!
Episode 147 – The Woman In the Air Conditioner
This episode has quite a haunting and creepy story, as it explores the strange night when one man hears a peculiar set of footsteps just short of his door while trying to sleep.
Suddenly, a strange voice arises amidst the darkness of the night, saying simply: "Moshi Moshi."
Listening to the mystery of this episode unravel and finding out how it is connected to the internet and our constantly connected age of social media is an absolute joy. It will have your mind completely blown.
This episode is full of surprises, and it is perfect if you need something different from the norm!
I recommend this episode thanks to its unique storyline and fascinating content. It represents the best of the series and is a perfect showcase of just how amazing the series can be.
The show hosts, Alex Goldman and Emmanuel Dzotsi have an evident passion for storytelling and deep knowledge of the internet and what it says about society.
Thanks to their experience working with Gimlet on their range of fiction and non-fiction podcasts. This episode is an excellent showcase of their talents.
Listen on gimletmedia.com.
Episode 118 – A Pirate In Search Of A Judge
With the increased accessibility of the internet in the past 20 years, it is no surprise that media piracy still proves to be incredibly massive across the web and continues to be a complete thorn in the side of movie studios and game developers.
This episode explores controversial but vital parts of internet culture with an incredible sense of depth. It is clear that a lot of research has been put into bringing the episode to reality.
To help explore this strange and crazy realm of online piracy, our hosts explore the story of Cayden, who one day received an unwarranted email stating, "Stop pirating TV shows, or we'll cut off your internet."
Cayden had no recollection of ever pirating content online, and thus he sets out to explore why he would have been sent such a strange and specific email.
What Cayden discovers is fascinating and will blow your mind.
This is an interesting episode that I wholeheartedly recommend, thanks to its exciting subject matter and excellent production value.
The podcast hosts are very invested in the story and analyze what it means for our cultural moment, making the episode incredibly easy to listen to.
Listen on gimletmedia.com.
Episode 81 – In The Tall Grass
There is perhaps no internet meme more iconic than Pepe The Frog.
This immediately recognizable character has been around on the internet for many years, but his image has carried very different meanings and connotations throughout those years.
This episode explores why Pepe became so instantly iconic and how the meaning of the character has been able to shift so rapidly with the times.
Of course, it would be foolish to investigate Pepe The Frog without also talking about the character's role during the crazy events of the 2016 presidential election.
How did such a seemingly innocent cartoon frog become a globally recognized hate symbol?
This episode will blow your mind and have you in total awe at the sheer power of the internet.
It is essential listening and will help you to better appreciate the role that it continues to play in our modern society.
I have no trouble recommending this episode to you, as it is fantastic.
Listen on gimletmedia.com.
Episode 72 – Dead Is Paul
Due to the power of the internet to draw together groups of people based on shared interests and common ground, it was only a matter of time before conspiracy theories that were once relegated to being shunned now have a platform where they can be celebrated.
Whether it is the belief that the Earth is flat or the idea that Paul McCartney died in the 60s, the internet's role in helping these conspiracy theories reach the public consciousness cannot possibly be understated.
To better understand the role that the internet plays in propagating conspiracy theories, our two hosts explore some of the most popular ongoing conspiracies to see if any of them have any merit and precisely why they prove to be so incredibly popular.
There is no better episode for you to listen to if you want to learn more about the history of conspiracy theory. There is no better episode for me to recommend if you want an episode that will help you understand some stranger aspects of human nature and understand why the unbelievable can so often be perfectly believable.
Listen on gimletmedia.com.
Episode 109 – Is Facebook Spying On You?
In the wake of more recent scandals such as Cambridge Analytica, it makes sense why so many are concerned for their online privacy more than ever before.
Episode 109 explores how much data and information is ported around the internet and how much of a profile tech companies can build on us.
This episode also explores the strangely familiar phenomenon of receiving a Facebook ad for something that you have discussed in person with friends.
It's easy to understand why people feel that Facebook is directly spying on them, and so this episode seeks to look into whether Facebook is doing just that.
It's a fantastic episode that will keep you entertained and engaged while helping you understand your online rights regarding what is being done with your data.
Listen on gimletmedia.com.
Episode 105 – At World's End
One thing that has risen very rapidly in popularity is the notion of 'lost media.'
Media that has not only fallen to obscurity but has also become impossible to access via conventional means.
Many cases of lost media first come about from a shared recollection of a specific piece of media, and thus a hunt arises to try and discover just what happened to it.
This episode explores the hunt for one particular piece of lost media, a videogame that suddenly disappeared off the face of the Earth.
No copies of the game can be found anywhere, but still, a small set of fans who remember the game fondly have made valiant efforts to try and hunt it down themselves.
The hunt for this elusive game proves to be a wild and unexpected endeavor. This makes for an engaging and insightful episode that will have you in awe at the lengths some people will go to show their love for the media that is important to them.
If you are looking for an entertaining and educational episode, then this is the perfect episode for you.
Listen on gimletmedia.com.
Episode 112 – The Prophet
This episode is a wild ride from beginning to end.
The episode explores the tale of Andrea, who finds herself attacked while vacationing in Mexico City.
Not content with simply letting the crime pass, Andrea sets out to find out exactly who attacked her and why they did it.
However, Andrea doesn't just find out who the culprit was but also finds herself unraveling a bizarre and sordid mystery that is connected to one of Mexico's most prominent conspiracy theories.
The sheer insanity of the rabbit hole that this episode delves deep into will have you shocked and left breathless at every turn, and thus I recommend you check it out for yourself.
The episode starts by exploring the history of the theory itself, and then as the mystery is unraveled further and further, the tale becomes more and more twisted.
The Prophet is a fascinating episode about the internet's possibilities when it comes to investigations. It is also a well-crafted mystery story in its own right!
Listen on gimletmedia.com.
Episode 123 – An Ad For The Worst Day Of Your Life
As if internet ads were not already bad enough, imagine each one of them emblazoned with the image of a dead loved one.
Unfortunately, this is precisely what happened to Matt, the subject of this episode.
Matt's wife sadly passed away more than a decade ago, and now he's starting to find pictures of her showing up on adverts and clickbait sites.
But why is this the case? Why is Matt being haunted by the worst day of his life, and why is it allowed to happen in the first place?
With how careful many of us choose to be with our online data, this episode serves as a perfect reminder of why it is so essential to protect your data online, but also the lengths that some companies will go to to be able to advertise their products.
It's a genuinely crazy episode that will have you second-guessing every 'accept all cookies' button you press!
Listen on gimletmedia.com.
Episode 145 – Louder 
Sometimes we can meet some very terrible people on the internet, and it can often be challenging to find an appropriate solution to the problem.
When Carlos Maza began posting videos to his Youtube channel, it was only a matter of time before he drew online abuse and bullying that almost turned him away from the platform entirely.
However, one of the strangest things about this case is that one of these online bullies reminded Carlos very much of one of his old high school bullies.
Was there a connection to be found there, and what did Youtube do to help him investigate and deal with the abuse?
Carlos' investigation sends him down a rabbit hole, and he soon finds himself unraveling a mystery much more extensive than he could have ever expected!
This episode is perfect if you want something a bit thrilling that will keep you fully engaged from beginning to end.
It is an absolute treat, and it is also very insightful. The episode helps you to better understand how difficult it can be to deal with online bullying and how infrequently it is reported or resolved.
Listen on gimletmedia.com.
Episode 150 – The Reply All Halloween Scream-A-Thon
This episode sees the hosts of the Reply All podcast celebrating the Halloween season in style as they explore some of the spookiest tales of online goings-on.
Each of the tales explored in this episode will send tingles down your spine and make for great late-night chillers to scare your socks off.
Episode 150 serves as a perfect reminder of the horrors of the internet and what lurks in its darkest hidden corners.
I found myself consistently surprised by every story explored in this episode, and thus it is an easy recommendation for me to make.
Sometimes, the internet can be scary, and this episode serves as a very spooky reminder of exactly why.
However, you don't need to worry that it is all doom and gloom; as though the episode explores internet horror stories, it has a relatively light tone throughout, which helps to make it very enjoyable and comfortable to listen to.
It's great if you want something to chill out to and listen to while curled up under the blankets on a dark Halloween night!
This is the perfect episode for anyone who wants to hear something creepy, and it is also ideal for those looking for a good laugh!
This episode is worth listening to and is a podcast episode I would recommend to anyone.
Listen on gimletmedia.com.