The Prof G Pod is hosted by best-selling author and entrepreneur, Scott Galloway.
In his weekly podcasts, he aims to provide insights to help his readers thrive in every aspect of their lives.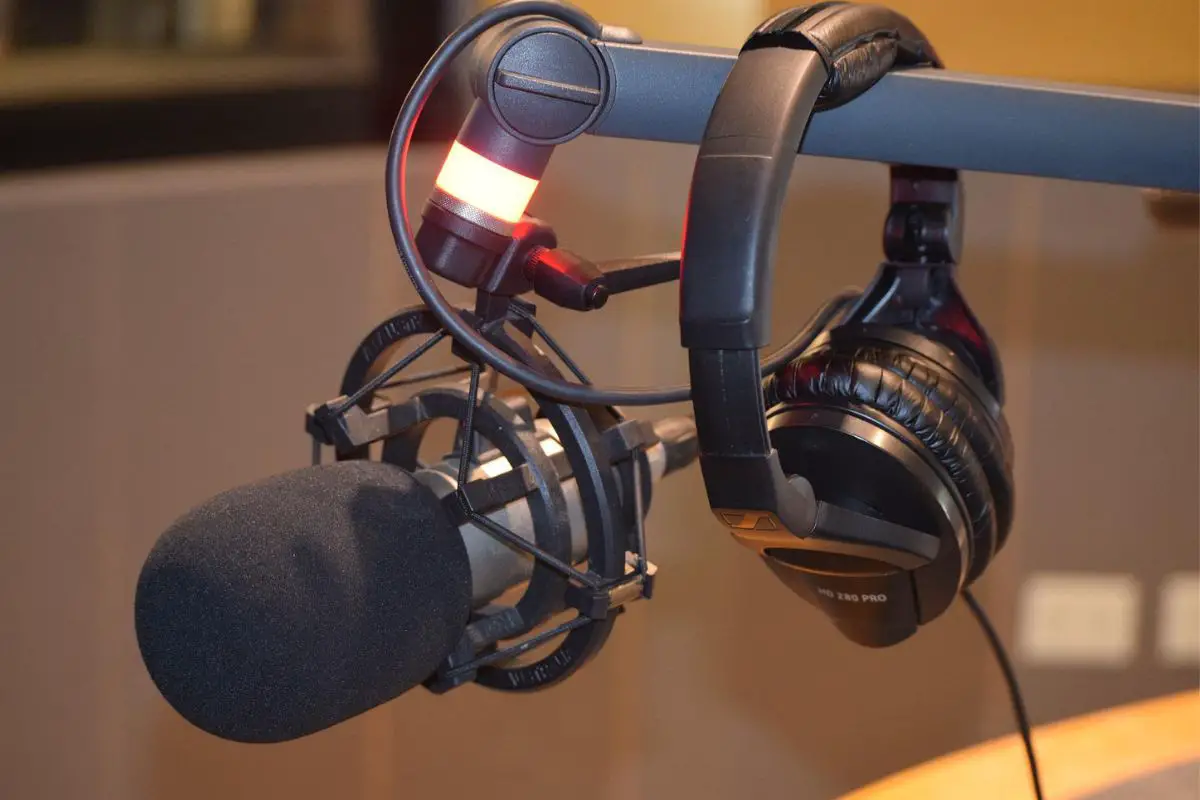 The episodes are also geared toward helping listeners to understand up-to-date and relevant world events, by breaking them down into easy-to-digest and engaging accounts – with the help of expert guests.
Interested? Take a look at the best Prof G Pod episodes below.
State of Play: Bitcoin And Cryptocurrencies With Michael Saylor
Michael Saylor is the co-founder and CEO of MicroStrategy, an embedded analytics platform that provides in-context insights and analysis in any application, on any device.
In this episode of Prof G Pod, Saylor provides listeners with the 411 on Bitcoin and cryptocurrency.
He explains why he has recently been making large bets on Bitcoin, including investing his successful company's treasury into it.
He also provides interesting advice on how to navigate the superabundant world in which we live.
Listen at podcast.apple.com.
The Essential Is Invisible
If you're interested in charitable work, this is a great episode for you.
In this episode, Scott Harrison, the founder of Charity: water, discusses how nonprofits are currently working, and the necessity of both leadership and gratitude.
After struggling with a moral bankruptcy after his time working as a nightclub promoter, Harrison chose to spend two years working on a hospital ship in Liberia.
After seeing the effects of filthy water, he flew back to the US with a mission in mind.
Listen at getpodcast.com.
Cold War II: China Tech Vs. US Tech With Niall Ferguson
Niall Ferguson is one of the world's most famous historians.
He has written 16 books, presented a six-part series on the history of the British Empire, and is an accomplished biographer. But, in this episode, he focuses on the battle between China tech and US tech.
Specifically, he talks about each of the country's strengths and weaknesses, before moving on to why he believes that this battle could result in another cold war.
This is a great episode if you're interested in, or concerned by, technological warfare.
Listen at podcasts.apple.com.
Inside Davos and Understanding the Geopolitical Recession with Ian Bremmer
In this episode, Ian Bremmer, a renowned scientist joins the host, Scott, to delve into the state of the global economy. If you're trying to become more aware of global economics, this is a great episode.
Bremmer provides key insights on the Russian invasion of Ukraine, Davos, and how economies can thrive after the pandemic and war. Scott also discusses what he has struggled to get right lately.
Listen at podcasts.apple.com.
How Money Laundering Took Over London With Oliver Bullough
Oliver Bullough is a leading journalist and recently wrote a best-selling book on the topic of money laundering in London. This episode is perfect for anyone who has been confused by news regarding Russian money and London.
In this detailed episode, Bullough explains how Britain became a money laundering magnet, and what the consequences of this are today. The host, Scott, also discusses why he believes huge layoffs are taking place.
Listen at podcasts.apple.com.
Rebranding Nuclear Energy With Dr. Jessica Lovering
Nuclear energy has an interesting reputation. Whilst it seemingly is a great way to fight climate change, it also comes with a large set of risks and public concerns due to major oversights in the past.
But, in this episode, Jessica Lovering aims to put all such concerns to bed. She discusses nuclear energy's unfairly twisted reputation, and why it is an excellent mechanism for combatting a climate catastrophe.
Listen at getpodcast.com.
Elon Musk And Twitter And Curating Online Communities With Nadav Shoval
In this episode, Nadav Shoval joins Scott to explain how his company, OpenWeb, utilizes AI to ensure that its publishers are able to build productive online communities – particularly when it comes to the comments section on social media.
If the recent news regarding Elon Musk and Twitter has sparked your interest, this episode will make for excellent listening material. Shoval also discusses company culture, startups, and the necessity of a co-founder.
Listen at podcast.apple.com.
Virtuous Living, America's Responsibility Problem, And Developing Your Moral Code With Ryan Holiday
Ryan Holiday is an ancient philosophy expert and media strategist. In this episode, Scott and Holiday discuss his most recent book about courage.'
If you've recently been struggling with your values or adversity, this is a great listen.
Holiday explores what the stoic philosophy can teach us about handling adverse situations, trying to do the morally correct thing, and living by your values – regardless of the consequences.
Scott also explores fraudulent behavior in the digital advertising world.
Listen at getpodcast.com.
The Economics Of Loneliness With Noreena Hertz
In the wake of the pandemic, this episode is particularly poignant. If you or someone you know has been affected by loneliness, this is an excellent episode to listen to.
Hertz is a best-selling author and professor on the topic.
In this episode, Hertz discusses her new book, titled 'The Lonely Century: How to Restore Human Connection in a World That's Pulling Apart'.
She explores the wide-ranging consequences of loneliness that reach far beyond our mental well-being.
Listen at getpodcast.com.
Eros, Self-Awareness, And Being A Good Partner With Esther Perel
Esther Perel is a leading voice on modern relationships, and a renowned psychotherapist. In this episode, Perel and Scott discuss the unforeseen challenges that the pandemic thrust upon relationships.
She also discusses the importance of self-awareness and serendipitous moments, and how parents can help their children grow up to be good partners.
If your relationships have become tense due to the pandemic, this episode will help to alter your perspective.
Listen at getpodcast.com.