Pour Minds is a podcast dedicated to celebrating the powerful bond between hosts Lex and Drea as they take to the show to discuss topics as wide-ranging as friendships, relationships, dating, and life itself.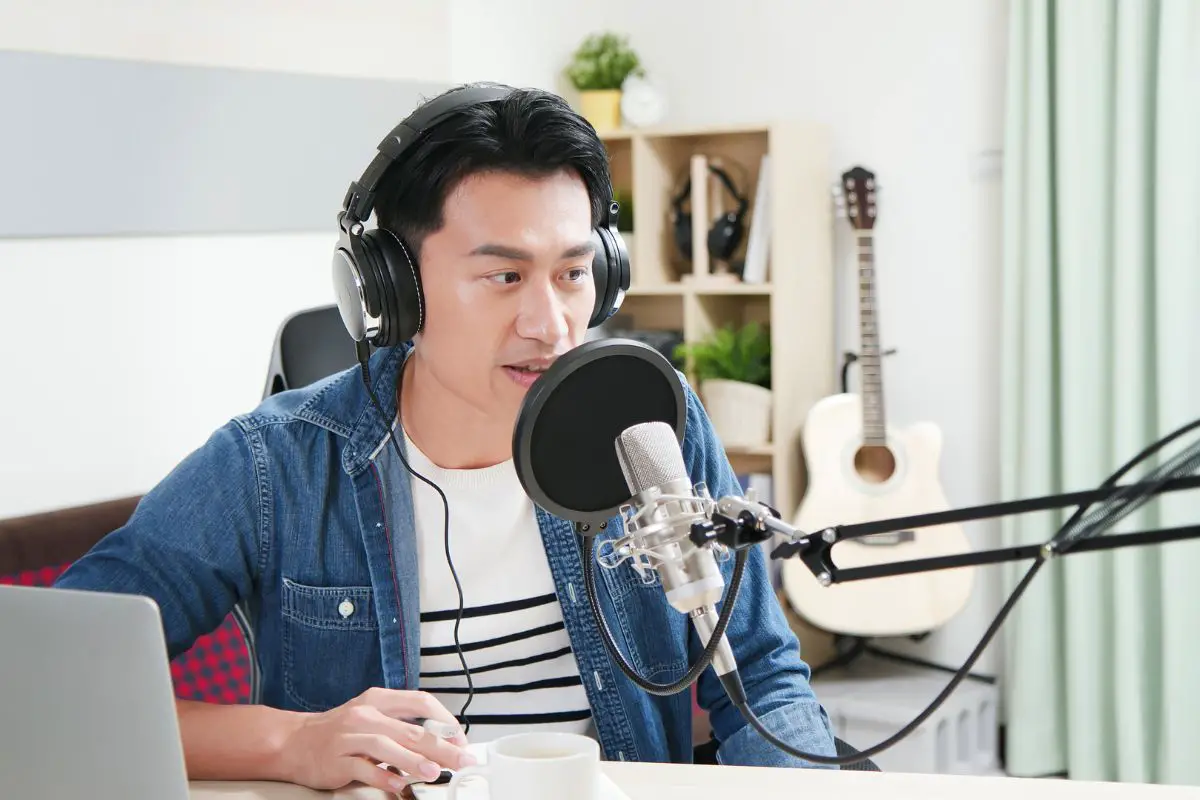 The show has become renowned amongst fans and the podcasting world for its irreverent sense of humor and the hosts' willingness to discuss just about anything together.
The show is a revolutionary one that explores issues that many other shows may shy away from, which has helped it achieve immense success and helped to produce numerous episodes!
Of course, with so many episodes having already been released, it's natural that many of us would wonder which of them are indeed the best. So which show episodes stand out as the best of the best? Let's take a look together! Read on below to get started!
Episode 181 – Ready To Sign Dem Papers Feat. Ronnie Jordan
Ronnie Jordan, an immensely talented comedian in his own right, joins the show for this episode. Very quickly, his unique brand of comedy helps elevate this episode to be one of the best so far.
Topics discussed within this episode include things such as marrying young and the impact it can have on a young man or a young woman, as well as the act of emasculating black men, how it can be done, and the impact that it can have.
If you want to hear the show at its funniest, this is the episode for you.
Episode 167 – Don't Be Jealous Hun
The big topic that the girls focus on in this episode is the difference between envy and jealousy and how you can tell the difference between the two emotions.
They also discuss times in which they've had experiences with such feelings and how they managed to deal with them in a healthy way.
The two also discuss what it is like when your own body seems to be rejecting your partner and how women can face what is a sadly common phenomenon!
This episode sees both Lex and Drea on top form, as they provide their listeners with plenty of helpful advice.
Episode 174 – Trappin Ain't Dead Feat. Wall Street Trapper
Taking control of your finances and being financially literate is perhaps more critical now than ever! This episode is a full-fledged celebration of financial literacy and hustle culture.
The girls show how important it is to stay on top of your finances and ways in which listeners can improve them substantially.
To help them to discuss this topic, the girls invite onto the show Wall Street Trapper, a public figure well known for his helpful talks about the stock market and how people can use the stock market to build their fortunes.
Episode 184 – Good Moms Pour Choices Feat. Erica And Milah
Good Moms Bad Choices is a similarly popular podcast hosted by Erica and Milah, who both join Pour Minds in this episode.
The four women get together on the show to have a wild time and, in turn, create one of the show's best episodes!
The girls quickly get to chatting about topics such as what it is like to be a parent in the modern world and what things they're looking forward to seeing their children grow up to do.
They also discuss what it is like to be involved in the dating world while taking care of children.
When two incredible podcasts collide, you get a perfect episode like this!
Episode 133 – The Don Like That
How can you tell if your man is cheating on you? What can you do to discover the truth, and what can you do if you find out the worst?
This episode explores this exact problem as Lex and Drea discuss their experiences with cheating exes and how they dealt with their complicated feelings.
The girls also spend some time talking about incels, trying to understand why the subculture has risen to such prominence and exploring their own experiences with it.
Episode 127 – H-Town Forever
The start of any romantic relationship is often a time of joy, and many times, when we start a new relationship, we find ourselves fantasizing about where the relationship could go.
This episode sees Lex and Drea discussing what it is like to be in those early days in a relationship and how, so often, none of those expectations are ever met.
The two also discuss how you can know if you are having good sex or not. This leads to a surprisingly heated conversation between the two that is very funny to listen to!
Episode 106 – Should I Get A House Or My Body Done?
Sometimes, one of the things that can best strengthen a bond is uniting over a shared hatred of a specific person.
In this episode, Lex and Drea celebrate how therapeutic it can be to hate a person together and how it can be surprisingly healthy.
The two also discuss plastic surgeries and other cosmetic procedures and whether they are a worthwhile investment in life.
The two have some great opinions to share!
Episode 102 – Oh Violent Night
Both Lex and Drea have some solid opinions when it comes to men, especially when it comes to dating them.
How can you choose the right man for you, and how do you know if your man is the right one when you're already dating them?
This episode allows the two a great chance to rant off about their various encounters with strange men and some of their funniest stories regarding their exes. It's a real treat.
Episode 164 – Is Women Empowerment a Scam?
When we say this podcast feels like a drunk night with your (girl)friends, we mean it.
Drea and Lex are back with another relatable episode that will make you both laugh and think.
Authentic as always, they'll discuss if women are genuinely there for each other, what it means to be the successful person in your family, and much more!
Don't be discouraged by the topic – this episode is worth a listen regardless of your gender.
Episode 156 – The Mind Of A Cheater
Have you ever wondered what makes people cheat on their partners?
Our girls Lex and Drea decided to explore this topic on their show, which resulted in one of the best episodes.
They discuss the difference between love languages, delaying intimacy, and try to find a psychological background to the act of cheating.
Cheating is never a comfortable subject, but these two take the weight off it with their lighthearted approach.
Episode 170 – The Art Of Being Mysterious
For some people, the mystery is a form of power. If you can keep people guessing, they may never really know who you are or what you're thinking.
But how do we master the art of being mysterious? Our hosts discuss it in this episode.
They also tackle friendship PTSD and how ending a friendship can trigger feelings of abandonment and isolation, eventually leading to PTSD.
Tune in for some valuable insight on these topics.
Episode 134 – The Streets is Watching feat. RL
The girls are joined by singer-songwriter RL, who share their perspectives on what makes a woman high value, being attracted to other people while in a relationship, and much more!
RL makes for a great addition to the cast as someone with over 20 years in the music industry and his own share of relationships.
This episode will inspire women of all ages, so make sure to tune in!
Episode 159 – I Love Both of Y'all Hun
The Pour Minds podcast is the perfect way to unwind after a long day, and this episode is no exception!
The discussion is centered around whether it's possible to love two people at once, and the girls come to some intriguing realizations. They also talk about giving men money as a way to show affection.
As usual, the show is packed with good humor and practical advice, especially for women in their 20s.