Penn Jillette is one of the world's foremost magicians and a well-known atheist pundit who is well known for his very sarcastic and dry tone.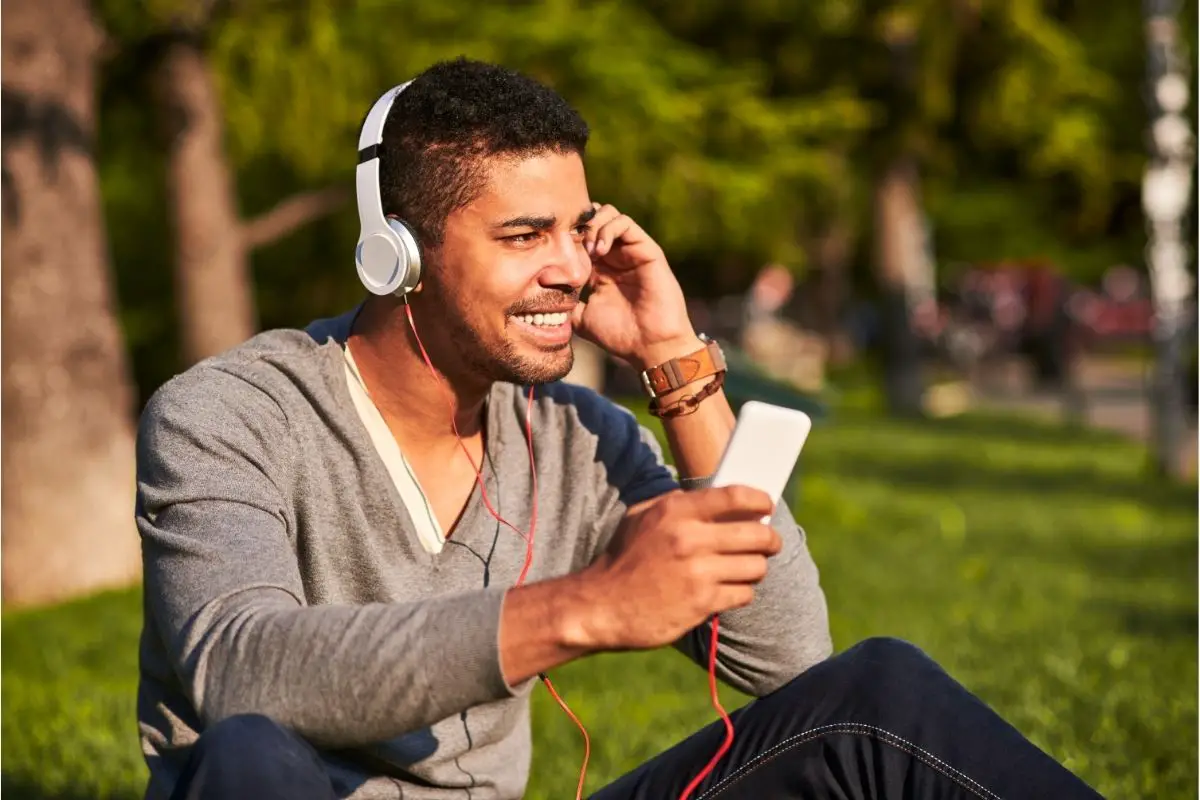 Working as part of the duo 'Penn and Teller' with long-time collaborator Teller, Penn has managed to attract a wide audience of loyal fans who still enjoy tuning into him wherever he goes.
Because of this, Penn also runs his own highly successful podcast series, in which he discusses recent topics and old stories, often with a whole host of special guests.
However, there are a lot of episodes of this series, so which episodes are truly the best? I'm here to help you find out!
Episode 568 – Yelling "Theater" In A Crowded Fire
In this episode, our hosts, Penn and Michael Goudeau review several things, such as Penn's appearance on Friends in the late 90s.
And even the strange 'North Pole's Got Talent,' which featured some magic acts.
If you want a great introduction to the two hosts, Penn and Michael, then this is easily the best place to start. Each topic gives the two plenty to talk about.
This allows them to easily bounce off of one another and create plenty of comedic moments that will have you laughing out loud.
Penn's co-host Michael Goudeau is an ex-circus clown, writer, and executive producer on a number of Penn and Teller productions.
This means that he has a wealth of shared experiences with Penn Jillette, and thus the two are great friends and can effortlessly carry the show with charm and wit.
Listen to this episode on youtube.
Episode 629 – Condescension Is Kindness
In this episode, our hosts talk about experiences with claustrophobia and the effects that the condition can have on everyday life, especially within the life of a magician!
Dennis Rodman is also brought up in conversation as the two discuss his extensive career and recent stories about him.
This episode is an excellent showcase for how the two hosts can create a long conversation about any topic under the sun!
Finally, our hosts also talk about how and when you should request time off from work, a problem many listeners can likely identify with.
Listen to this episode on pennsundayschool
Episode 623 – Gilbert Vs. Piff
Gilbert Gottfried, a long-time friend of Penn, joins this episode of the podcast, one of his many appearances on the show.
They are also joined by Piff The Magic Dragon, a UK-based magician who took to the stage on America's Got Talent with his hilarious magic act.
Throughout this episode, Gottfried and The Magic Dragon discuss their wishes and what they want out of life. They also discuss Yiddish.
The conversations between these two guests alone are enough to make this episode an easy recommendation, as Gottfried has a very energetic and electric personality.
You'd most likely recognize Gilbert Gottfried for his iconic high-pitched voice, which he has lent to multiple films over his career, such as Aladdin, as Iago!
In this episode, Penn and Michael are also given plenty to talk about and still manage to hold their own amongst such hilarious guests.
It is a real treat for anyone that listens, so make sure to check it out; you won't regret it!
Listen to this episode on pennsundayschool
Episode 621 – So How Did You Sharpen Your Dowels If You Did Not Use Whittling?
Any good magician should be able to spin plates, right? In this episode, we learn about Penn and Teller's experiences.
They discuss learning to spin plates and how surprisingly difficult the task can be, even for well-trained magicians.
Penn and his hosts also discuss their thoughts on the confederate flag, which leads to some simultaneously hilarious and insightful discussions and stories.
This episode is a great listen if you enjoy hearing about famous magicians' lives and want to know about some of the difficulties that can arise from learning specific tricks or feats. It is illuminating!
Listen to this episode on pennsundayschool
Episode 360 – The Surprising Randi (Part 1)
The Amazing Randi joined our gracious hosts in this classic episode of the show. The late Amazing Randi was one of the earliest famous magicians, born in Canada in 1926.
He has had many years of experience in magic and has also operated as a pseudoscience skeptic dedicated to debunking paranormal theories and ideas.
Thanks to this rich history, James Randi makes a perfect guest for the show.
As Penn and Michael have countless questions for him and find themselves frequently amazed by the stories, he can tell.
You cannot afford to miss this episode if you want to know more about one of the most influential magicians ever and learn more about one of the greatest skeptics to grace the written word or screen.
James Randi's appearance is full of so many fascinating stories that it was even split into a second part episode!
Listen to this episode on pennsundayschool
Episode 547 – Talk To The Antelope
As well as being a talented magician, Penn Jillette is also a very gifted storyteller who can draw you in and keep you rapt for hours at a time.
This episode is a perfect showcase for that, as he and Michael tell two-sentence horror stories that are rather spooky!
As well as two-sentence horror stories, the two hosts also discuss what it is like to lie, which is an everyday activity for many magicians.
Finally, the two hosts also talk about cancel culture and how it affects many well-known comedians.
Listen to this episode on pennsundayschool
Episode 561 – Sam Harris (Part II)
In this episode, the hosts are joined by Sam Harriss, a highly accomplished author who has written frequently on the topic of religion and faith. Sam Harriss is also a neuroscientist.
Harriss' history as a skeptic and an atheist makes him a perfect guest for Penn's show.
As the two can discuss the changing role of religion in the modern world, as well as what it means to practice atheism.
As well as this, the two also discuss topics such as Mindfulness, a modern form of meditation, and grounding.
They also discuss satanism and what a post-racist society would look like. This is a fascinating episode and will help you understand Penn and his beliefs further!