If you've ever tuned into the hugely popular BBC panel show QI, then you will already be very familiar with the style of comedy and the interesting nature of a show like No Such Thing As A Fish, thanks to the fact that the same creative team behind QI writes it!
The show sees hosts Dan, James, Anna, and Andy discuss some of the best facts they have dug up over the last week while writing for QI.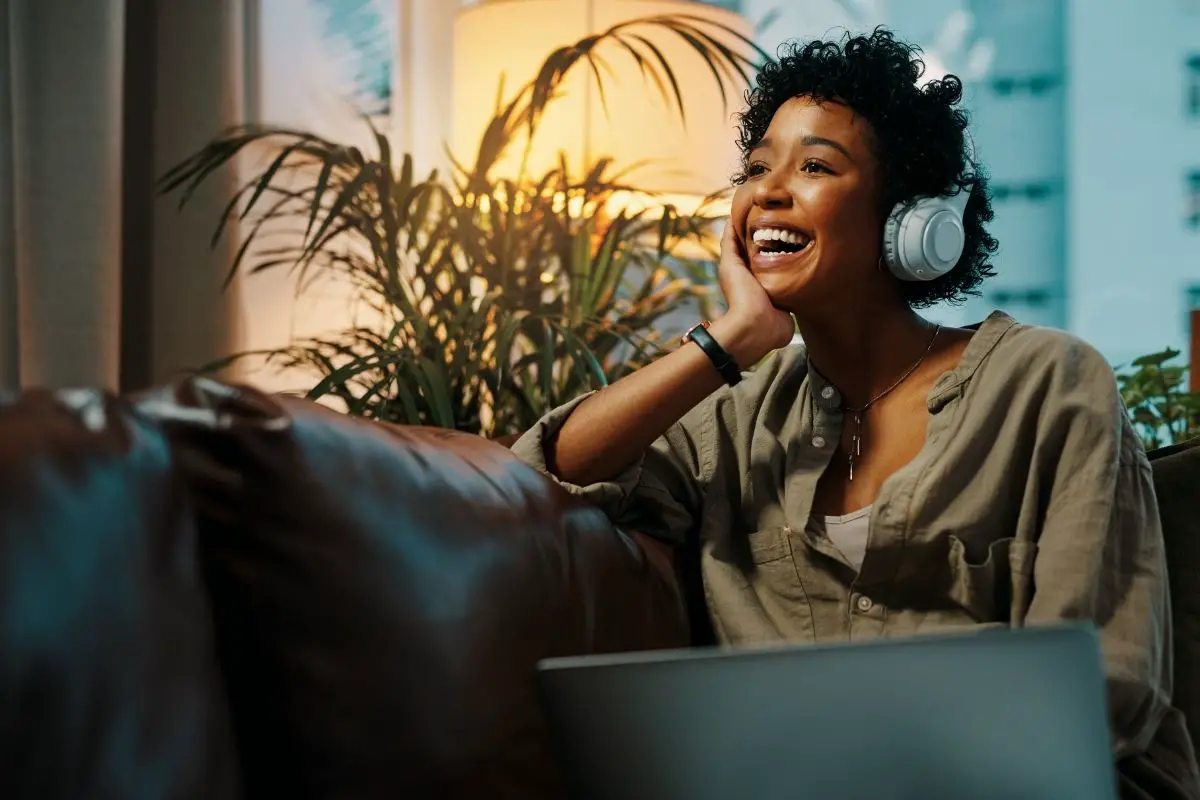 This helps to make it one of the most enjoyable but also one of the most interesting podcasts ever produced.
There's plenty to enjoy about the podcast, but if you want to see this fact for yourself, you need to check out the following episodes, as they are the best made yet!
Episode 308 – No Such Thing As The Land Of Flying Sheep
With a title like that, it would be impossible not to include this episode as part of this list!
Some of the topics in this episode are genuinely befitting of such a crazy and strange title!
One of the best topics in the episode is Ringo Starr's exorcism (yes, you read that correctly).
How and why did Ringo find himself getting exorcized, and what went down?
This episode will make for a great introduction, showcasing the excellent sense of humor while including plenty of fascinating topics to get the discussion going right away!
Listen on audioboom.com.
Episode 289 – No Such Thing As A Horse Called Brian
The case of the horse called Brian is a bizarre one, and though you may be wondering why an oddly-named horse is worthy of a podcast episode, by the time the episode is over, you'll most definitely understand.
It's an incredible story that you won't be able to predict.
Other things discussed in this episode include gross and horrifying leaping maggots and where they can be found jumping about.
The idea of leaping maggots is incredibly disturbing, but as this episode explores them and why they exist, it becomes very interesting.
They also discuss the point of motion sickness and why some people are so much more prone to it than others.
Is motion sickness helpful, or is it a lingering element of our ancient pasts?
And the episode also gives plenty of reasons why you shouldn't put on too much red lipstick—the reason why is crazy and worth listening to.
Listen on audioboom.com.
Episode 206 – No Such Thing As A Pig In Court
Why would a pig ever show up in court? You'll have to listen to this classic episode yourself to find out, but suffice it to say that it's not any reason you might be expecting.
The way in which the reason is revealed is excellent and capitalizes on the surprise of the reveal to give it the most significant impact.
They also discuss why stripes can prove so controversial within the fashion world, including a look at some of the biggest controversies that stripes have caused!
And it wouldn't be No Such Thing As A Fish without looking at an incredibly strange and niche sport, this time being that of ice golfing!
How could it be possible to play golf on ice, and what challenges does such a sport present to its players?
Listen on audioboom.com.
Episode 337 – No Such Thing As A Triangular Rectangle
The world of "Advanced Spatial Mathematics" is complex, and this episode is dedicated to exploring it in detail to try and understand precisely what it exists to study and the crazy things it can tell us.
But don't worry, you don't have to be incredibly smart or gifted with math to enjoy this episode, as the hosts make sure to explain everything at every step of the way, only ever highlighting the pertinent information so that you can instantly understand the impact that such a school of math has!
And the intellectual discussion does not just stop at math, as the show also discusses linguistic philosophy to look at how the way we talk and communicate has a direct link to how we experience the world around us.
This episode is one of the most interesting that the show has produced, thanks to its greater focus on more advanced subjects in a way that is accessible and still very much enjoyable and humorous.
Listen on audioboom.com.
Episode 419 – No Such Thing As Spongebob With Worms
Spongebob Squarepants is one of the most popular characters the world has ever seen, so you can bet that this episode that explores a strange fact about Spongebob makes for truly mind-boggling listening that will very quickly have you intrigued and engaged with the story at hand.
After discussing the strange Spongebob/worm story, our hosts soon talk about skirts in the world of ice skating and the coats that comedians wear.
This clothes-oriented discussion may sound incredibly ordinary and uninteresting on the surface, but it is surprisingly fascinating.
Check out this episode if you're looking for one that will surprise you!
Listen on audioboom.com.
Episode 152 – No Such Thing As A Sleepover With Lions
Could you imagine having a sleepover with a lion? Likely not! Who would ever want to?
Well, this episode might have some surprising reveals for you if you have ever wondered about something like this yourself.
The four, in their usual way, also find themselves going off on incredibly weird and wacky tangents, with this episode featuring one of the best, as they discuss why with every 30 seconds, we move closer to the end of the world!
It sounds scary, but trust me, it's a fascinating discussion through and through!
Listen on audioboom.com.