The NBA is one of the most popular and influential sports leagues. This league has created some of the biggest sports stars and continues to produce them today.
The NBA covers a wide variety of players, matches, and tournaments, and as such, it can take some considerable work to keep up with all of it.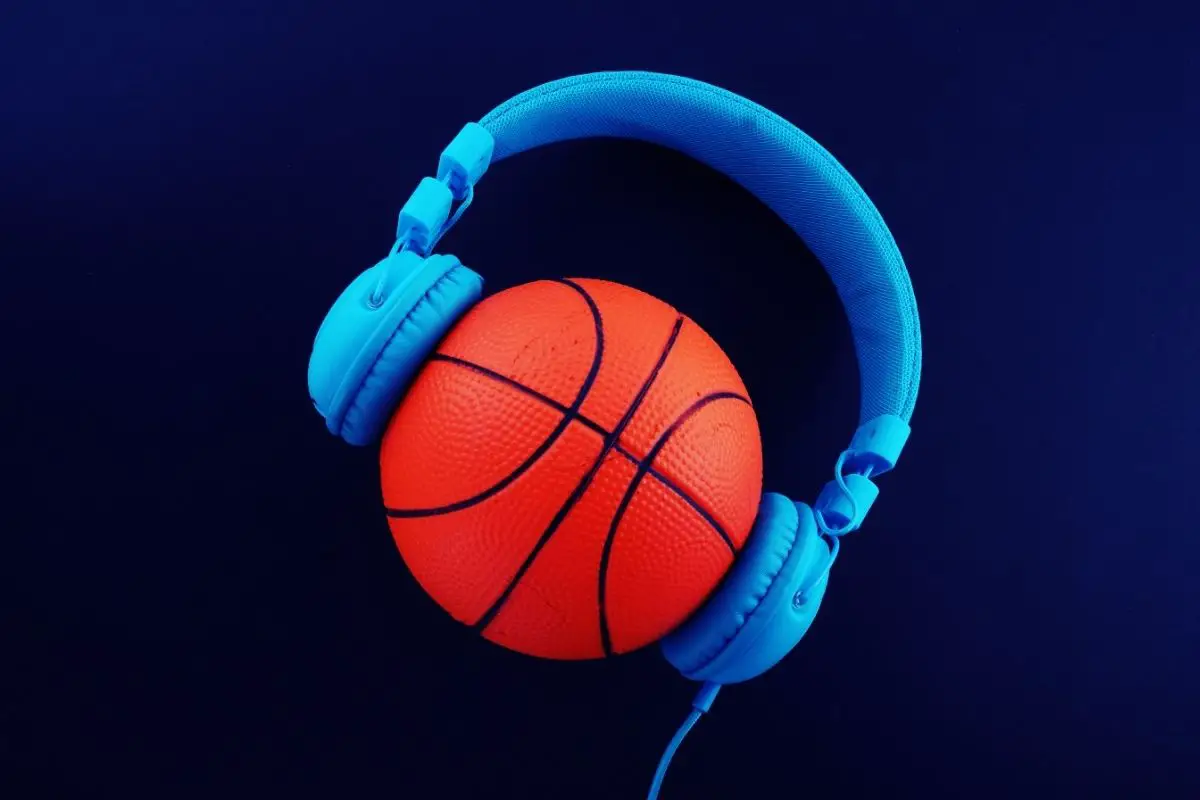 Because of this, there are various fantastic television and radio broadcasts of the NBA.
However, I and many other fans have found that one of the best ways to keep up with the events of the NBA is to discuss them with fellow passionate fans.
One of the best ways you can do this, outside of forums, is to check out some of the best NBA podcasts on the internet. Let's see what some of the best NBA podcasts are!
Dunc'd On Basketball NBA Podcast
Dunc'd On is one of the best NBA podcasts on the internet.
The production within this series is truly immaculate, as all of the information is displayed wonderfully on their website, so you can easily find the episodes you are looking for.
This commitment to perfection is carried through into the podcast episodes themselves.
Dunc'd On is an easy listen, thanks to the talented, amiable hosts and how the episodes are organized.
Each episode discusses the latest news and headlines surrounding the sport and its players.
After this, the hosts turn to a topic of their choice, and the conversation naturally branches out from there.
The show perfectly strikes a balance between improvisational conversation while still staying on track so that the discussion does not divert too far from basketball.
Nate Duncan, the aptly named host of the podcast, brings his evident passion for the sport into every single episode, which helps to make it very easy and engaging to listen to.
His apparent love for the sport comes through every episode, so you know that you are definitely in good hands when you tune in.
One of the most extraordinary things about Dunc'd On is that they cover a wide range of topics. You can always remain on top of the many goings-on within the NBA.
Duncan does his research, so you can be sure that everything he says isn't merely rumor or conjecture but hard fact.
If you are a longtime NBA fan, you owe it to yourself to try out this podcast; it will help you express your love for the sport while keeping you updated on the best the sport has to offer.
Listen on nateduncannba.com
The Ringer NBA Show
The Ringer NBA Show isn't your average NBA podcast; it doesn't just produce one or two episodes every week. This show boasts an incredible five episodes per week!
Each episode is hosted by a different guest, which means you will always be entertained with every episode each week.
You'll also come to know each host very well as you listen and learn to appreciate their commentary stylings.
Hosts include Wosny Lambre, who has a tremendous comedic style that is perfectly suited to comment on the latest updates in the world of the NBA.
Logan Murdock and Raja Bell host the show on Monday. These two hosts are ideally suited for one another. They effortlessly riff off each other to create comedic moments while giving you the latest and most significant NBA info.
J. Kyle Mann and Jonathan Tjarks host Tuesdays.
Once again, this is another show that is greatly benefited by the complementary personalities of its hosts, which allows it to be hilarious while still being very informative.
Wednesday is the day for the immensely popular "Group Chat" episodes in which some of the most popular hosts all join for one episode in the week to discuss their opinions as a group.
If you're new to The Ringer NBA Show, these episodes are the perfect place for you to start.
They will help you get a great sense of who each of the hosts are and how they work together.
Fridays belong to Chris Ryan and Seerat Sohi, who discuss the latest analyses of the best recent NBA plays, to suggest ways that players can improve their game.
This can be very illuminating to listen to, as it could even help you improve your basketball skills.
I could go on for hours about how great each show is, but you owe it to yourself to try them out firsthand.
This series will deliver perfect commentary and plenty of laughs and is also the ideal way to stay quickly up to date with the latest in the world of the NBA.
Listen on theringer.com
The Athletic NBA Show
The Athletic is one of the internet's prime sports news websites. The subscription-based site provides up-to-date information on the biggest and best news in all sports worldwide.
The website is very quick to get the latest scoop for every sport, which makes it a perfect resource for anyone who wants to know the latest about the NBA as soon as it is announced.
The Athletic NBA Podcast is a weekly podcast covering everything from the latest news in the NBA to the best games of the week to the most intriguing player matchups.
It's a must-listen if you're looking for the latest on the NBA.
The show benefits from an incredible budget, thanks to The Athletic's hosting. As such, the show sounds incredibly prestigious and high quality, which helps to make it all the more engaging and easy to listen to.
Once again, the hosts of this podcast are a rotating gallery of some of The Athletic's best NBA writers, so you can rest assured that you are being hosted by some of the best and most informed voices in the game.
This is easily one of the best ways to stay up to date with the latest in the NBA world, and the intense knowledge of the hosts also ensures that you stay engaged throughout.
Listen on theathletic.com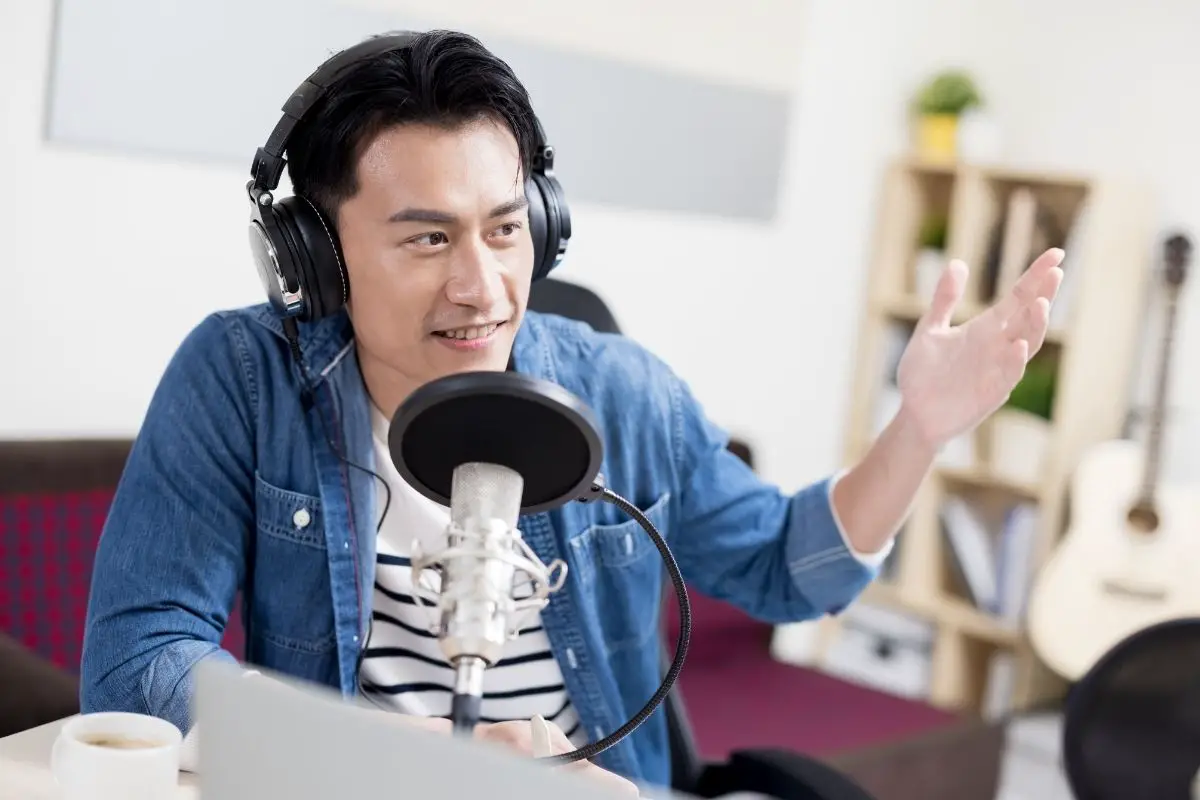 Fastbreak Breakfast
Now, if you want an NBA podcast that is a little more laid-back, you cannot do better than Fastbreak Breakfast.
This show certainly helps you stay up to date on the latest in the NBA, but it doesn't forget to sprinkle in a little bit of much-needed humor and fun.
Many sports podcasts are solely focused on delivering cold and hard facts, making them a chore to listen to. Luckily, thanks to the fantastic cast of hosts, this show is never a dull listen.
The show has been going for many years, since 2014, and is showing no signs of slowing down anytime soon.
Keith Parish, Chuck Anderson, and Jon Burr have been in the business for so long that they have developed a perfectly innate ability to host a podcast and create humor out of absolutely any situation.
The hosts have also gotten to know one another brilliantly so that they can press one another's buttons to create hilarious situations.
If you want to be up to date on the NBA and have a good time while doing it, you definitely can do no wrong with this fantastic podcast.
It is a hilarious and chilled-out time with very passionate friends about the sport, and they have lovely casual chemistry with one another.
Listen on grindcitymedia.com
Over And Back: Stories About NBA History
As great as it is to be kept up to date on the latest in the NBA, you cannot fully appreciate the sport without first learning about its extensive and rich history.
That is what this precisely researched podcast has set out to do!
If you want to learn more about the past of basketball's most important league, then you owe it to yourself to tune in to this show.
Each episode focuses on a specific period of the NBA or a particular event or player and analyzes it in rich detail to give you a much clearer picture of this sport's immense and incredible history.
Jason Mann and Rich Kraetsch host the show, and it is evident in every single episode of the series that these guys know what they are talking about.
If you've ever wanted to learn more about the NBA, you could not ask for better hosts.
The pair put in an incredible amount of research for each episode and then present their findings in a delightful and understandable form so that you can get a solid grasp of everything that is explored in the show.
As well as this, the two hosts are also natural when it comes to hosting a podcast. They have unique voices and can carefully walk through every event in every episode.
The two also work perfectly off of one another, and it is clear that the two have long shared a very healthy friendship. This helps to make the show more enjoyable and engaging.
This podcast is perfect for anyone who wants to learn more about the history of the NBA. It is also great for those who love listening to stories about the game.
There are plenty of episodes dedicated to the league's early days, and there are even some incredible surprises that you may not see coming, so make sure to check it out!
Listen on Spotify
Open Floor
Nothing is left behind when it comes to this show. Every single rumor, every single game, every player recruitment is reported to the minute on this show.
When it comes to pure speed and accuracy of reporting, Open Floor stands out as one of the best NBA podcasts.
Michael Pina, Chris Herring, and Rohan Nadkarni act as hosts for this series, as the three speculate on where the future of the NBA is heading and what the latest news and headlines about the NBA can tell us about it.
These three hosts have a great rapport with one another, which also means that the conversations feel incredibly casual, making the show easy to listen to.
It is clear from the start that these guys are incredibly knowledgeable and passionate about the NBA, and they have a lot of fun sharing their insights with listeners.
Open Floor is a must-listen if you're looking for the most accurate information about the NBA as and when it comes to light.
Listen on si.com
Knuckleheads
This podcast hosted by Quentin Richardson and Darius Miles is a fantastic way to get your NBA fix while listening to two very talented and hilarious podcast hosts discuss the beautiful sport they love.
There are plenty of surprises within the podcast as the two discuss their love of the sport and the other cultural artifacts that continue to influence and inspire them every day.
As well as this, the two very often bring on a stable of immense guest stars who bring their unique perspective to the sport and tell their own stories.
Quentin and Darius make for perfect hosts as they can ask the right questions and keep the conversation going without the show ever feeling like a rigid and stilted interview.
The whole show has a very naturalistic and chilled-out vibe, making it absolutely perfect.
The Knuckleheads podcast is a must-listen for any fan of the NBA or sports in general. It's a podcast that will make you laugh, smile, and think, all at the same time.
And the massive number of talented guests further helps make the show very easy to listen to and keeps it constantly engaging from episode to episode.
Listen on theplayerstribune.com