Internet personality MrBallen has made an incredible name for himself thanks to the mystery stories he focuses on and his interesting way of telling them.
His YouTube channel is immensely successful, with well over 5 million loyal subscribers who love to tune in to listen to the creepy and mysterious tales he explores.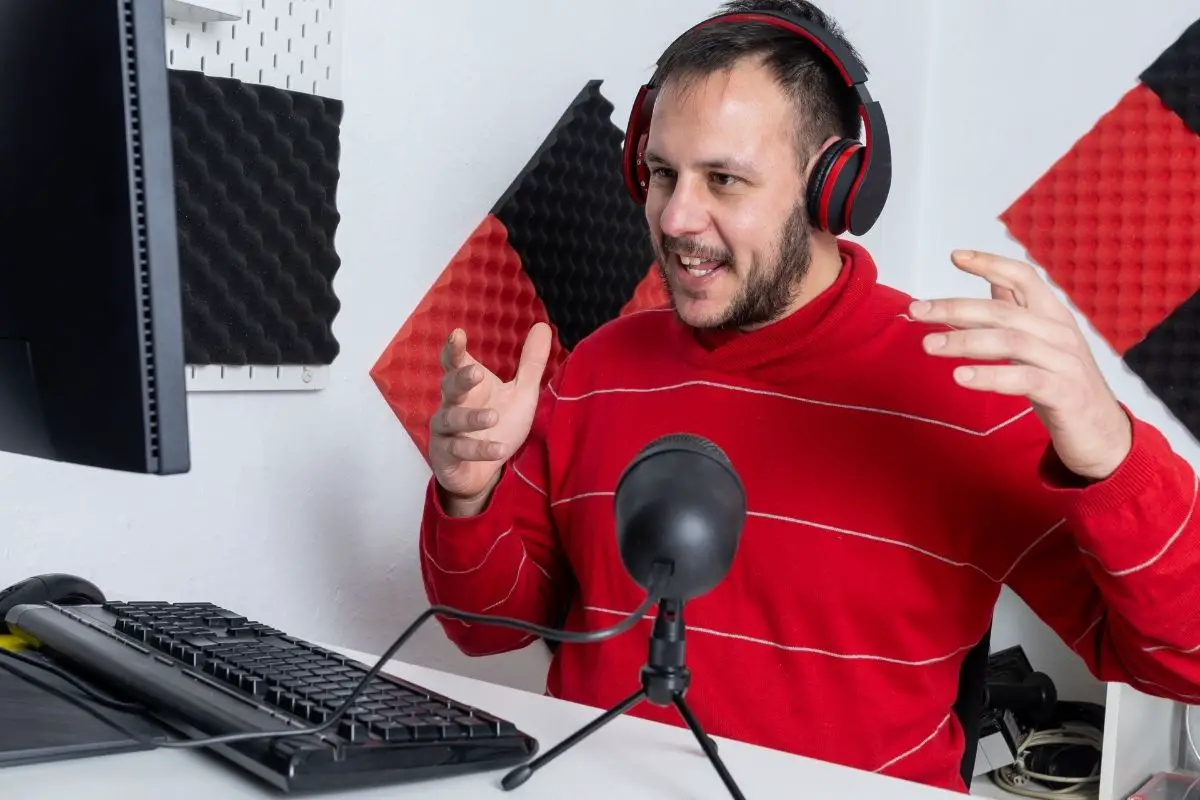 However, not only does MrBallen have an immensely popular series of YouTube videos, but a top-rated podcast series!
In the series, MrBallen lends his immense storytelling format to the ever-growing medium of podcasts to create a mystery podcast that stands well above the competition!
But if you want to experience the creepy wonder of this podcast for yourself, you should check out these following episodes because they are the best so far!
Episode 10 – Terror In Tokyo
The 1995 attack on the Tokyo subway was an act of terrorism that truly shook Japan to its core.
The attack involved perpetrators heading onto the Tokyo subway, wherein they released Sarin, a potent and toxic nerve agent that they had encased within a crumpled-up newspaper.
As patrons of the Tokyo subway stepped aboard the train, they slowly started to take note of the mysterious newspaper trash which lay mysteriously on the floor of an otherwise immaculate train car.
This newspaper eventually began to release its killer contents, which soon elicited violent coughing in all of the passengers trapped within the car.
And this did not just occur within one train car but in numerous others simultaneously, thanks to the efforts of other perpetrators.
Though only 14 died, many were also severely injured, and the incident has left an indelible impact on Japan.
As MrBallen goes through the events of that horrifying attack, you get a sense of how desperate the situation must have been, and this is thanks to how talented MrBallen is as a storyteller!
As MrBallen reveals more about the perpetrators behind the incident, you'll find yourself gobsmacked.
Listen on radiopublic.com.
Episode 15 – The Monster
Though the rational part of our brains can acknowledge that monsters belong in the realm of fiction, sometimes they seem very much real.
In the case of the 1999 disappearances of multiple people in the Yosemite National Park, it seemed like monsters were to blame!
When people were first reported as having gone missing in the park, local police found themselves dumbfounded when they could not begin to make sense of the disappearances and could find no clues.
Though it started as a local rumor, the idea that a 'monster' may have been responsible for the disappearances slowly began to gain credence until the police discovered that there really was a monster involved and that it was entirely beyond their expectations!
This episode is truly incredible and creepy and will give you chills!
Listen on radiopublic.com.
Episode 21 – The Death Trap
This episode is swift to get right into the action, which makes it a perfect episode to check out if it is your first.
The episode begins by exploring the story of a couple in 2006 who found themselves getting lost in the San Jacinto mountain range.
They were completely unsure of their bearings and were slowly starting to grow hungry and thirsty.
Respite soon presented itself in the form of a campsite hidden away near a small ravine.
Though they looked around to find the tent's owner, no one could be found, so they decided to look into the tent.
What the two found in that tent was shocking and changed their lives forever.
The twist in this episode comes thick and fast and will shock you to your core.
This is easily one of the most creepy in a podcast series packed with bizarre stories, as the story is shocking and deeply unsettling! So make sure to give it a listen yourself!
Listen on radiopublic.com.
Episode 7 – "Pure Evil"
You can bet that this excellent episode does not mess around with a title like Pure Evil.
This episode shows off the darkest depths of humanity and some of the evilest acts that have been committed in recent memory.
This episode concerns the tale of a small coffee shop in Alaska that, in 2012, played host to a genuinely mystifying case that managed to stump officers and had the staff of the coffee shop in genuine shock.
One day, upon arriving for his shift, one man discovered that the coffee shop had already been opened, despite him being the first to arrive for this shift.
Immediately, the team behind the coffee shop assumed that the shop had been ransacked. Still, as the police investigated security camera footage of the shop, they soon discovered that the coffee shop had been harboring problems much worse than simple robbery…
This episode will have you in a state of shock within mere minutes and will have you fully convinced that MrBallen has struck a winning formula with his podcast that helps explain its popularity.
Listen on radiopublic.com.
Episode 17 – "This Island Has A Dark Secret"
The story of the Chichijima Incident is incredible and even rather unbelievable, but what makes it all the more powerful is that it is entirely true!
During World War 2, Chichijima Island, a small plot of land in the Pacific Ocean, was the victim of a truly horrific incident that was kept under wraps by the US government until the truth was revealed in 2004 to the public.
The twists and turns throughout this episode will have you consistently shocked.
Listen on radiopublic.com.
Episode 19 – "Real Life Kill Room"
This is one of the best episodes of the series because MrBallen manages to get his hands on a script for a film that was shelved by police for being far too dark and controversial.
As MrBallen goes through the script, you will wonder why anyone would write such a sordid and horrifying screenplay.
This is one of the series' best episodes, so try it out.
Listen on radiopublic.com.