Very few activities are as enjoyable as sitting down to watch an excellent movie. But perhaps one of the very few activities that can hold a candle to it is talking about movies with others!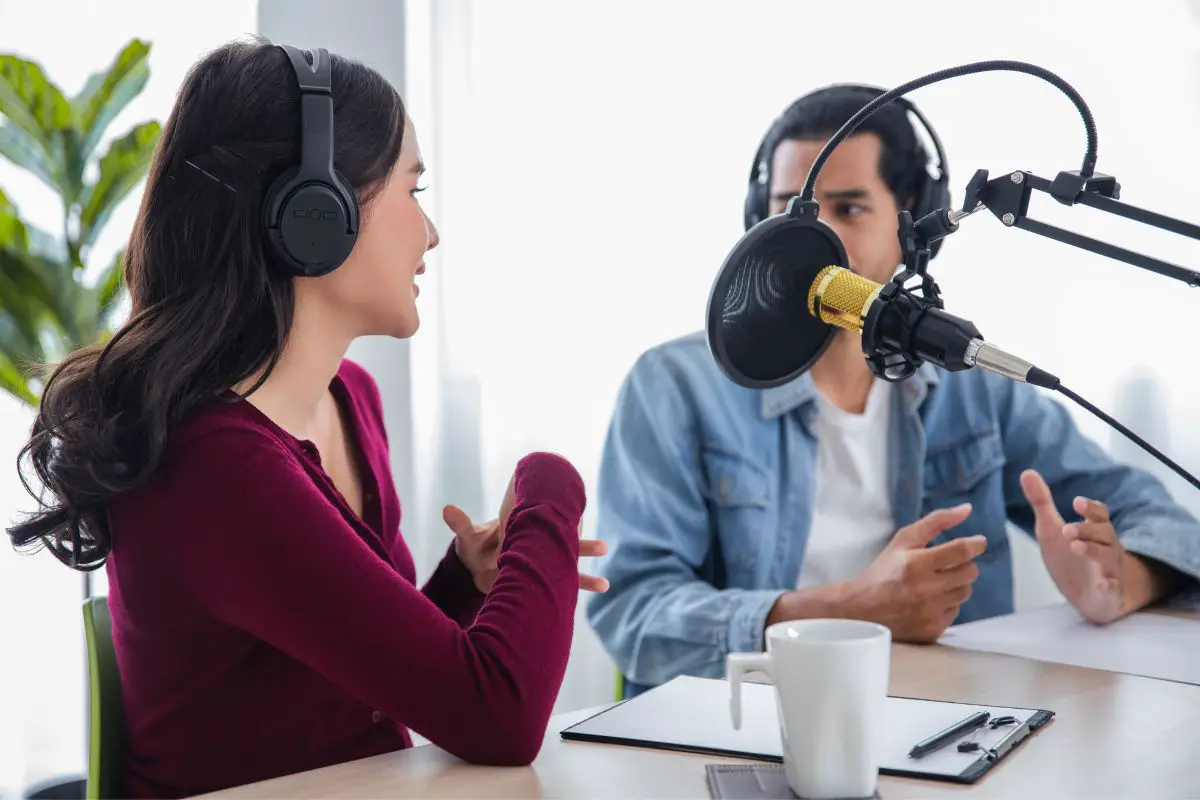 If you want a way to celebrate your love of movies online alongside passionate movie fans such as yourself, then you cannot do better than checking out a movie podcast!
There are so many different types of movie podcasts hosted by very different hosts, many of which are worthy of your attention.
But which movie podcasts are the best, and which ones are most worth tuning into?
If you've pondered this question, you should look no further than the ones I've explored below! Read on to get started!
Weekly Planet Podcast
The Weekly Planet Podcast, hosted by Nick Mason, and James Clement, is one of the world's premiere movie podcasts dedicated to exploring all things within the world of geekery and all the latest blockbuster movies.
The show has gained a massive following thanks to Nick and James' unique humor, which sees the two ripping into movies, both good and bad.
Hearing them rant off about things they don't like in movies is very funny, and some of their commentaries will have you in stitches!
The Secret History Of Hollywood
Some of the most impactful and beloved movies of all time came directly from the golden age of cinema. Still, those same movies have been known to have some very rocky development histories and behind-the-scenes controversies.
This podcast series is dedicated to exploring the history behind some of the world's most famous classic movies, as well as the sociopolitical state of Hollywood from the 1930s to the 1950s.
Each episode explores a different movie or a different movie star and explores their unique histories.
Each of the stories is incredibly engaging and will help you feel much more appreciative of the effort that goes into bringing movies to life, and the long history cinema has had.
How Did This Get Made?
If there's anything better than a beloved classic movie, it's a much-maligned so-bad-it's-good movie!
This is a podcast that sees a new celebrity guest join the show with each episode as they all gather to discuss a different lousy movie.
From cult classic stinkers like The Room to superhero blunders like Superman IV: The Quest For Peace, this show never misses the mark and always takes the opportunity to make fun of some of the worst movies ever made.
This podcast is a joy to listen to and will help you to appreciate movie-making as an artform better!
Lights, Camera, Barstool
The Barstool Sports podcast network is one of the most successful podcast networks currently online.
They produce a massive number of podcasts that range across numerous topics, and this also extends to movies.
This podcast series, hosted by three-passionate movie buffs, is dedicated to exploring some of the biggest movies across the world, especially movies from the Marvel Cinematic Universe.
These guys are very passionate about The Avengers and often find themselves arguing about which Marvel movies are the best.
This podcast is one of the most energetic on this list and full of geeky passion that you cannot possibly resist.
To The '90s And Beyond! Movie Podcast
If you have a particular penchant for movies from the 90s, this podcast will be an absolute treat.
The show is dedicated to exploring the era's movies and some of the movie world's biggest stories that occurred at the time.
Every episode, from end to end, is a real celebration of the movies of the 90s, and host Vince Leo provides plenty of insight into every movie and star he talks about.
This makes it one of the most informative movie-based podcasts around.
Screen Fix Podcast
Have you ever watched a bad movie and thought that you could fix it with the right tools and the proper budget?
Well, you're not alone because the hosts of the Screen Fix podcast are dedicated to tearing into some of the worst movies and then totally reworking them from the ground up.
Each episode features a different guest and movie, as the hosts and their guests discuss how they would change them to improve them.
This leads to some astonishing ideas that will have you wondering how certain movies could have turned out had they been written by someone else!
Movies, Films, And Flix
This excellent podcast started in 2010, exploring some of the worst movies. Still, after discovering how passionate they were about talking about movies, they quickly decided to branch out to discuss all sorts of other films.
If you want a show that celebrates not only the best blockbuster movies but also indie movies and even cult classics, this is the show for you.
The broad reach of its content helps to make it one of the best movie podcasts in the world, with plenty of content available for you to listen to now.
Listen on moviesmoviesandflix.com
We Hate Movies Podcast
This is another podcast centered entirely around bad movies from around the world, and the hosts' commentary about the movies is hilarious.
Hosts Andrew Jupin, Chris Cabin, Eric Szyszka, and Stephen Sajdak are friends with an incredible bond and a passion for some of the worst movies.
This podcast series has incredible energy, making it one of the best movie podcasts on the internet.
I have no qualms about adding it to this list because it has helped me find some hilarious bad movies, and the fantastic commentary has had me in stitches.