For many of us, talking about money seems taboo. It can be complicated to broach the topic not only with other people but even with ourselves.
Opening up a healthy discussion about finance with ourselves can prove quite challenging, and that's why the Money Rehab podcast is here to change this once and for all.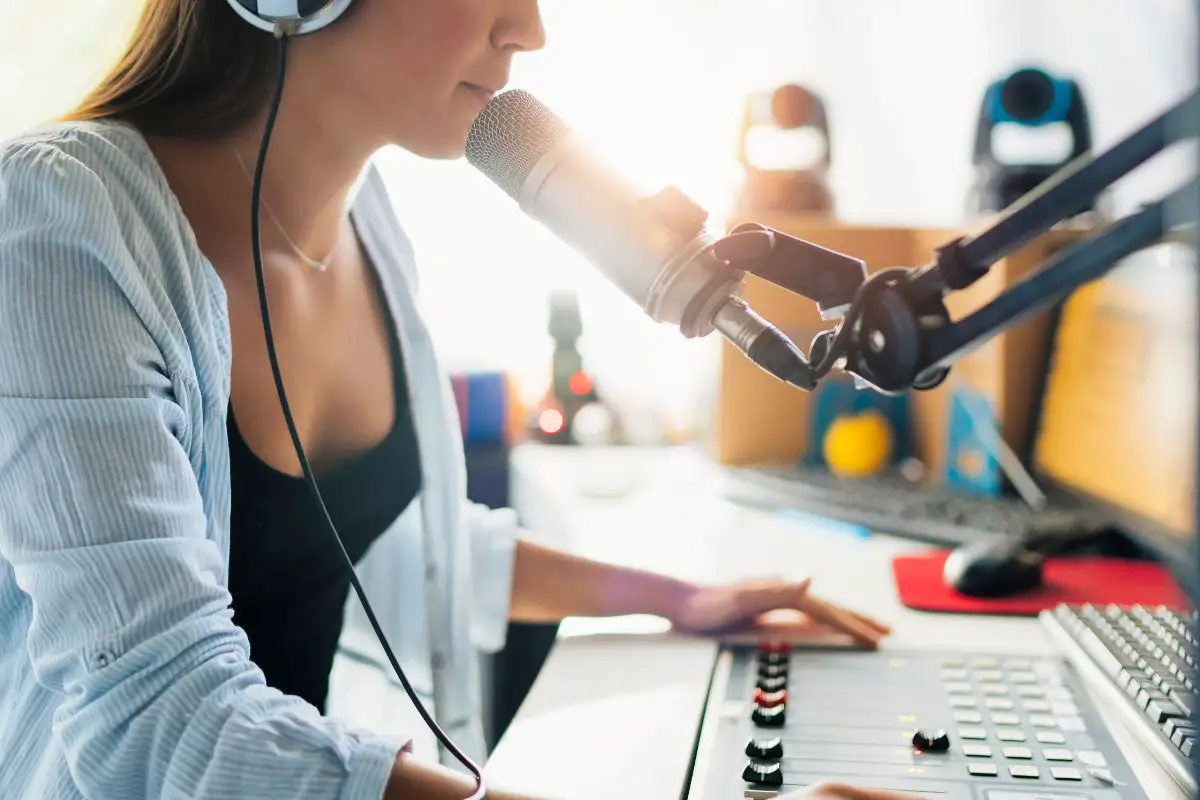 The show, hosted by Nicole Lapin, is known for its lighthearted tone and willingness to broach topics that might prove too strenuous for other podcast series on the internet.
It's a great show to tune into.
But you might wonder where you can start with it and which episodes are most worth your time.
Well, you have come to the right place because I will take a deep look to find out! Read on below to get started!
Confession$ Of An OnlyFans Creator
This is one of the best episodes representing how willing the show is to broach more complex topics.
The main topic of discussion in this episode concerns the popular subscription website OnlyFans, which is commonly used to host adult content behind a paywall.
Thus, many people have managed to utilize the platform to create a stable source of income.
To take a deeper look into the platform, Nicole invites Lauren Urasek onto the show to discuss her experiences with the platform and what kind of profit can be made there!
Listen on Apple Podcasts.
Do Your Money Dreams Mean Anything?
We've all had those dreams where we win the lottery or find ourselves making millions of dollars in no time.
Though they are exciting in the moment, they are very annoying when we wake up to our ordinary lives.
However, is it possible that our dreams of financial success hold a more significant meaning?
That our dreams represent a potential future that we can strive for?
Guest Theresa Chung, a dream expert, joins the show in this episode as she and Nicole take a look to see what financial dreams could be trying to communicate!
Listen on Apple Podcasts.
Confession$ Of A Shopping Addict
Though you may have heard of "Shopping addiction" being used to jokingly refer to a friend that splurges a little bit too much, it can be easy to forget that shopping addiction is a real condition that many people suffer from.
Guest Avis Cardella, an author who is a recovering shopping addict, chats with Nicole about her experiences as a shopping addict, including the very crushing lows of the addiction and how she managed to rebuild her life and recover.
The two also discuss how consumerism can be a coping mechanism for many people. The discussion may even get you looking at what you spend your money on!
Listen on Apple Podcasts.
The Best Saving Tips You've Never Tried
Many websites, social media channels, and podcasts out there claim to have the best savings tips in the world. Still, the tips they boast are often useless or are just regurgitated versions of the same tips you've heard countless times before.
I was pleasantly surprised when I listened to this episode of Money Rehab and found that the tips contained within really were unique and proved incredibly useful!
Much of the advice was instantly actionable and will be helpful to anyone looking to improve their finances.
Listen on Apple Podcasts.
If Your Finances Are Keeping You Up At Night, You're Not Alone
It can be very easy to become struck with an overwhelming sense of anxiety when chasing your financial dreams or even when you are simply living paycheck to paycheck.
Luckily, you are not alone in feeling anxious whenever you think about your finances.
In this episode, Nicole dives into some of the main reasons why people feel immense anxiety while aiming for financial goals and what listeners can do if they face fears of their own.
This is one of the most uplifting episodes of the show and one of the very best.
Listen on Apple Podcasts.
Is Your Big Idea – A Good Idea?
Entrepreneurship can be an exhilarating opportunity, thanks to the fact that it allows creative people to see their dreams to fruition and be in with the chance of creating something successful.
However, many times, entrepreneurs can find themselves blinded by the potential of their grand ideas, and they then run the risk of catastrophic failure.
So how can you avoid becoming blinded by ambition and keep a tight hold of the reins?
Nicole comes to this episode equipped with five great questions that listeners should ask themselves whenever they have a grand idea to help them to determine whether it is genuinely a good idea!
Listen on Apple Podcasts.
If you have grand ambitions for your finances and want to aim high with your financial goals, then you will want to make sure that you surround yourself with the right people.
Finding the right people to spend your time with can be challenging, and Nicole has five tips that you can depend on to help you find the right people to spend time with and know whether other people are right for you.
Though you may not otherwise think it, building the right community is very important for financial success, so this episode proves very enlightening.
Listen on Apple Podcasts.
How To Find A House That Is A Good Investment
Real estate investments are incredibly popular and an excellent source of income for enterprising businesspeople.
The trouble is that the risk of a real estate investment project yielding very little return on investment is high, and thus it can be a daunting prospect to get stuck in with it.
In this episode, Nicole looks at the world of real estate investments to determine whether listeners can decide if it is a safe opportunity or whether there are better avenues available.
Nicole also shares five things to look out for when checking out the property.
Listen on Apple Podcasts.