Everyone has dreamed of being a millionaire at some point in life. The idea of having millions of dollars to spend and do whatever you want with is an attractive fantasy.
However, many of us won't ever get the chance to become millionaires, so the second best thing is to talk to those that have.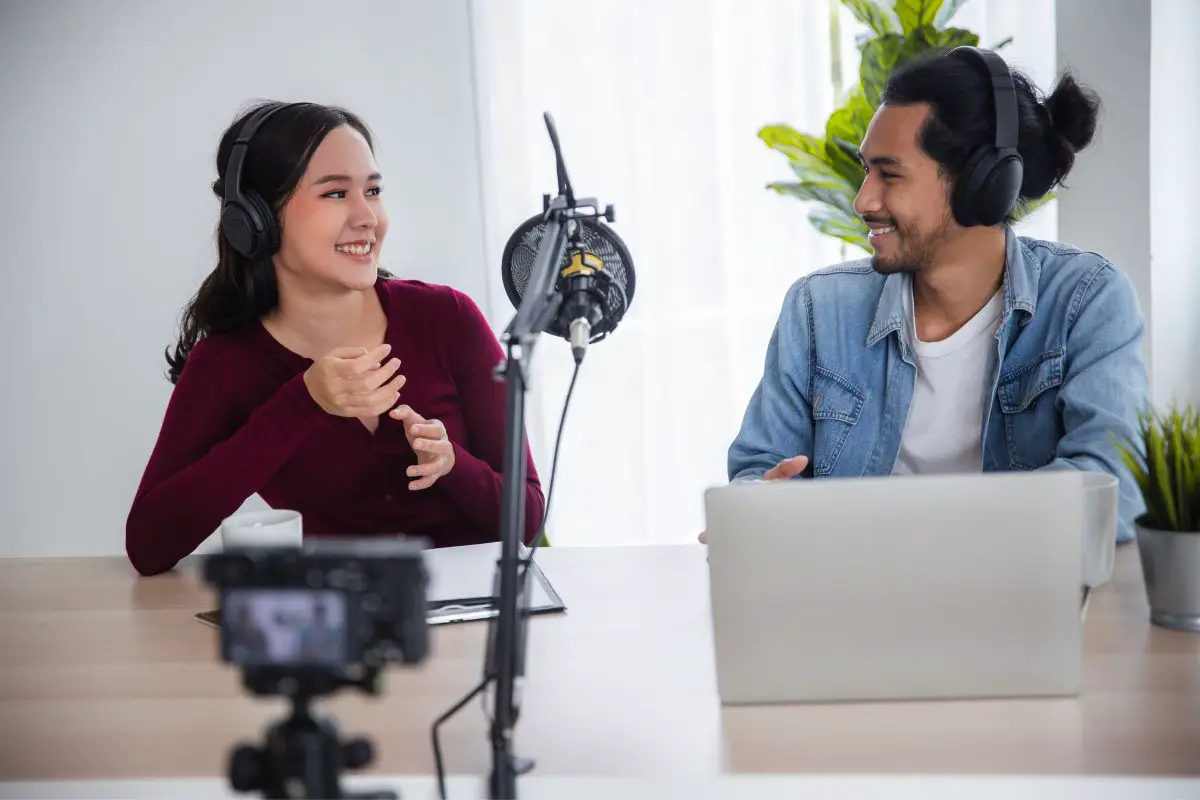 The Millionaires Unveiled podcast is dedicated to exploring the stories of some of the world's most successful millionaires and even features direct interviews with many of them.
Hosts Clark Sheffield, CPA, and Jace Mattinson talk to each guest to find out how they built their successes and maintain them into the future.
Want to hear some fantastic and inspiring success stories from some of the world's millionaires?
Then I recommend reading down below because I will take you through the best episodes of this amazing show so that you can learn all sorts of interesting things.
Episode 229 – Net Worth Of 3.3M – First Million At Age 26
We often think of financial success being attained much later in life, after many years of hunkering down and grinding out at work or in an entrepreneurial endeavor. But the story of Jason, who became a millionaire at 26, totally changes everything!
In this episode, our hosts chat about Jason and his success story and the immense challenges he faced in pursuit of it.
After making his first million, Jason lost everything and found himself with 250K in debt, and how he managed to pull himself back up from such a crushing experience is very inspiring.
Listen on millionairesunveiled.libsyn.com.
Episode 202 – Net Worth Worth Of 2M – Net Worth At Age 31 Was Zero
This episode's story is incredible and reminds you that it is never too late to build up your net worth and establish yourself financially.
Henry, an entrepreneur, and business coach, is currently worth more than 2 million dollars, but he once had a net worth of zero!
How did he manage to pull himself up from such a crushing low?
Our hosts look into what sorts of things Henry invests in and what he has learned over his many years of entrepreneurship.
This includes some critical lessons he once learned from his parents that still impact him today.
Listen on millionairesunveiled.libsyn.com.
Episode 194 – Net Worth Of 1.9M – "Freedom Is The Best Thing You Can Buy With Your Money"
Achieving total financial independence is a dream that many people across the world have, but it is often easier said than done to reach it.
Greg, the focus of this particular episode, has achieved financial freedom thanks to his efforts within the financial world. He now views his decision to seek financial independence as the best thing ever.
But how did Greg become a millionaire at the relatively young age of 39? How does he manage to now work only two days a week and make the absolute most of his free time?
This is one of the most inspiring episodes of the series and contains one of the most fascinating stories.
Listen on millionairesunveiled.libsyn.com.
Episode 170 – Net Worth Of 1.1M – From -50K To 1M In 10 Years
Sometimes it can take a long time before investments start to reap any reward. You may invest plenty of money into something and find that it only becomes worthwhile years afterward.
This was the case with Andy Hill, whose story of long-term investments and negative 50K net worth is incredible.
In this episode, our hosts explore the case of Andy to see how he was able to pull himself out of crushing debt and find himself in a much more comfortable position thanks to the wonder of index funds and opening your own independent business.
Listen on millionairesunveiled.libsyn.com.
Episode 162 – Net Worth Of 10M – Music Teacher Who Quit After Passive Income Was 100K
This is one of the most lucrative stories this show has ever touched on.
Lloyd Edge's story of how he went from a simple music teacher to a real estate investor is inspiring and will grab your attention immediately.
Lloyd can make over 250K annually just from passive income, and if you have ever dreamed of such an amazing lifestyle, you need to check out this incredible episode.
Listen on millionairesunveiled.libsyn.com.
Episode 134 – Net Worth Of 1.1M – 15K Of Monthly Passive Income
The world of real estate investments can be pretty lucrative, but it is also fraught with risk.
To achieve high rewards, you need to be willing to invest quite a lot of risk into a real estate venture.
Thus, it can be important to hear directly from those that have found success in the world of real estate and to find out what they can teach us about maximizing success in the field.
This episode is one of the best to try out if you want to make it in real estate.
Nate's story is not only inspiring but is so well told that you will be able to pick up lots of actionable advice from hearing it.
Listen on millionairesunveiled.libsyn.com.
Episode 118 – Net Worth Of 3M – Stay-At-Home Mom
The story of Gigi, the stay-at-home mom who manages to raise millions of dollars for her children to attend college and have just about everything they could want, is one of the best of the series.
And not only is Gigi's story incredible but so is her advice on achieving financial independence and budgeting more efficiently.
Whether you have a family or not, this episode is well worth tuning into to learn a little more.
Listen on millionairesunveiled.libsyn.com.