Want to know a bit more about the natural world around you?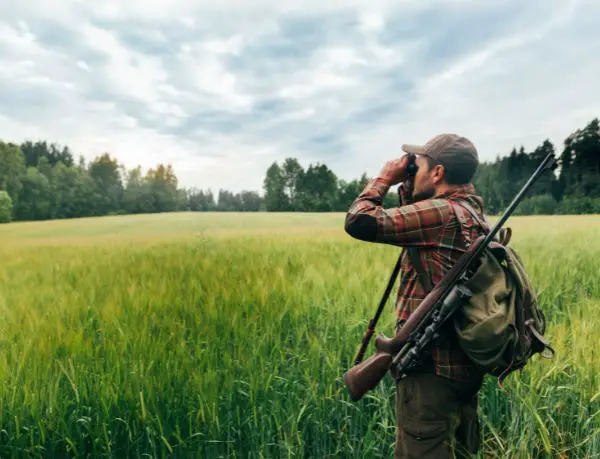 You're not alone. This is such a worthwhile pursuit that outdoorsman Steven Rinella decided to put together a podcast to explore topics as wide-reaching as hunting, fishing, and conservation.
On this podcast, he is regularly joined by special guests who help him get further in touch with the world around him and you, too, as a result.
If you want to get started listening to the Meateater podcast, check out our list below of the top episodes of the show!
Ben O'Brien, writer and editor of MeatEater, made our list of Best Joe Rogan Podcasts: Hunting.
Episode 65 – Miles City. Matt Rinella and Janis Putelis
In this episode, host Steven Rinella is joined by his brother Matt Rinella, and the two end up discussing many things, including their relationship and lifestyles.
They also discuss how the famous Miles City in Montana got its name and its impact on them both.
The second guest is a member of the Meateater crew, Janis Putelis, who discusses what it is like to pack heavy loads of meat, and even lion hunting.
Listen to this episode on Spotify.
Episode 241 – A Half-Life Of Never
In this episode, Steven is joined by a multitude of guests, including Tim Bristol and Miles Nolte.
Tim Bristol is perhaps best known for being the director of SalmonState, a non-profit dedicated to saving salmon populations in Alaska.
Miles Nolte is another member of the Meateater team and has been writing about the outdoors for more than ten years!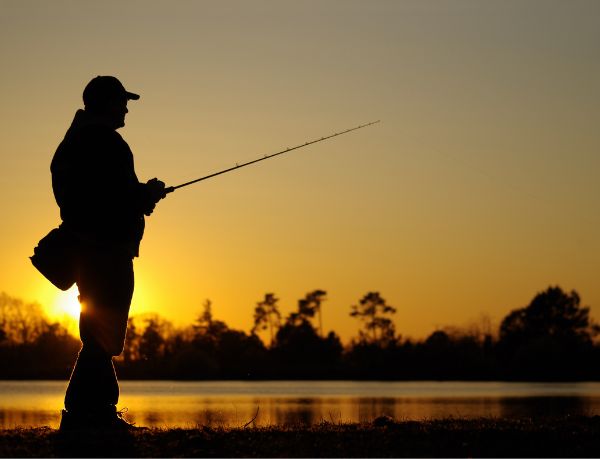 In this episode, Steven and his guests discuss fish preservation and the risks facing specific fish populations.
They also discuss other important topics, such as how to help to protect the environment moving into the future.
Listen to this episode on Spotify.
Episode 273 – Hunting With Sharks
This two-and-a-half-hour episode explores a massive range of topics, including, but certainly not limited to: wolf poaching, social distancing and wildlife, and the art of spearfishing!
To help him discuss these topics, Steven is joined by Kimi Werner, an underwater freediver and fisher, Justin Turkowski, a cinematographer, and Ryan Callaghan, of the Meateater network, to name a small few.
And how could you possibly resist an episode with a title as exciting as that?
Listen to this episode on Spotify.
Episode 295 – A Soft Spot For Outlaws
Once again, Steven brings out a massive bevy of guests for our entertainment in this incredible recent episode.
Chief amongst his guests are Sam Lawry, a renowned game warden, hunter, and angler; Paul Lewis, who specializes in supreme fishing equipment; and Brody Henderson, a long-time member of Meateater and the team's senior editor.
And that's just a few of the guests. With so many guests, a great wealth of topics are discussed, such as the ethics of wolf-hunting and what it means to help in wildlife conservation efforts.
It is a great episode filled with exciting guests, voices, and stories.
Listen to this episode on Spotify.
Episode 167 – Mauled By A Grizzly
This is easily one of the wildest episodes of the show. In this installment, Steven Rinella is joined by Amber Kornak, who miraculously survived a bear attack and managed to walk herself to help despite suffering from a fractured skull.
With Amber's help, Steven Rinella can discuss what it is like to be attacked by a bear and how to tell when it is about to happen.
They also discuss the ethics of bear sprays and when and if you should use them in the event of a bear attack.
It is very illuminating to hear about such horrifying events from someone who has survived firsthand.
Listen to this episode on Spotify.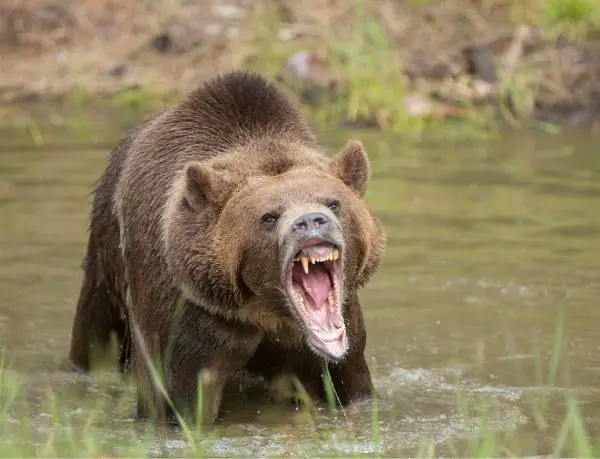 Episode 178 – Hunting Mammoths
With special guest David J. Meltzer, Steven Rinella discusses the ancient and long-extinct mammoth, and the two gain a deeper understanding of what it would have been like to hunt one.
Because of Meltzer's expertise in archaeology, they are also able to discuss the acts of carbon dating and how it can help them make sense of the past.
They also discuss the first Americans and what it means when a species manages to go extinct.
It's a genuinely riveting episode on an oft-untouched topic.
Listen to this episode on Spotify.
Episode 100 – The Powerful Joe Rogan
What better way to celebrate your 100th episode than by inviting world-renowned podcaster Joe Rogan?
Joe Rogan, host of the most popular podcast in the world, The Joe Rogan Experience, joins Steven Rinella to discuss many interesting topics.
Topics include what it means to have leadership and a managerial mindset and Joe's intense obsession with archery.
This episode is a great way to get to know one of the world's most well-known podcasters, how his work has influenced his many fans, and what role nature and the wider world have played.
Listen to this episode on Spotify.
Episode 179 – The Weed Warden
Join Steven Rinella and his special guest John Nores as they explore a vast multitude of topics surrounding outdoor life and survival.
John Nores is a well-known author and environmental activist, which lends him a great degree of knowledge to help tell amazing stories on Steven's show.
You can expect to hear discussions on topics such as the poisonous effect of weed growth on wildlife populations.
And smaller topics, such as a famous K9 dog that has made over 900 arrests in his storied career!
Listen to this episode on Spotify.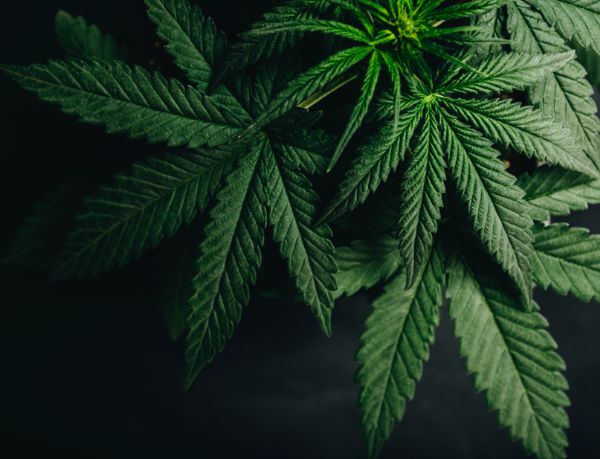 Episode 91 – Surviving
Eduardo Garcia is the star of the show in this guest episode, in which the two discuss Eduardo's work as a celebrity chef.
Of course, when the conversation turns to food, you can expect this episode to touch on hunting for food ingredients.
They also discuss returning to a more natural way of life, and various wildlife species, such as the famed sabertooth cat.
Eduardo Garcia makes for a great guest and has an exciting story to tell that you do not want to miss.
Listen to this episode on Spotify.
Episode 174 – Bo Jackson's Smoked Raccoon
Let's end with a massive fan-favorite episode. In this episode, Steven Rinella is joined by Bo Jackson of baseball and football fame.
Jackson now operates as a cross-country athlete; thus, he has lots to say about exploring the outside world.
The two discuss Jackson's relationships, extensive career, and even Jackson's childhood, which he had previously not opened up about publicly.
Bo Jackson's episode is excellent, and it is no surprise that so many fans highly regard it.
Listen to this episode on Spotify
Ben O'Brien, writer and editor of MeatEater, made our list of Best Joe Rogan Podcasts: Hunting.
Frequently Asked Questions:
Is Steven Rinella still on MeatEater?
Yes, Steven Rinella is still the host of the MeatEater podcast as well as the Netflix original series.
What disease does Steven Rinella have?
Rinella and several other crew members have Trichinosis. They believe they contracted it after an episode of MeatEater where they ate some bear meat that was questionably cooked.