The news can be overwhelming and, at times, tricky to decipher.
That's why Kai Ryssdal and Kimberly Adams host the Make Me Smart podcast.
This show aims to provide daily news breakdowns in tech, the economy, and culture.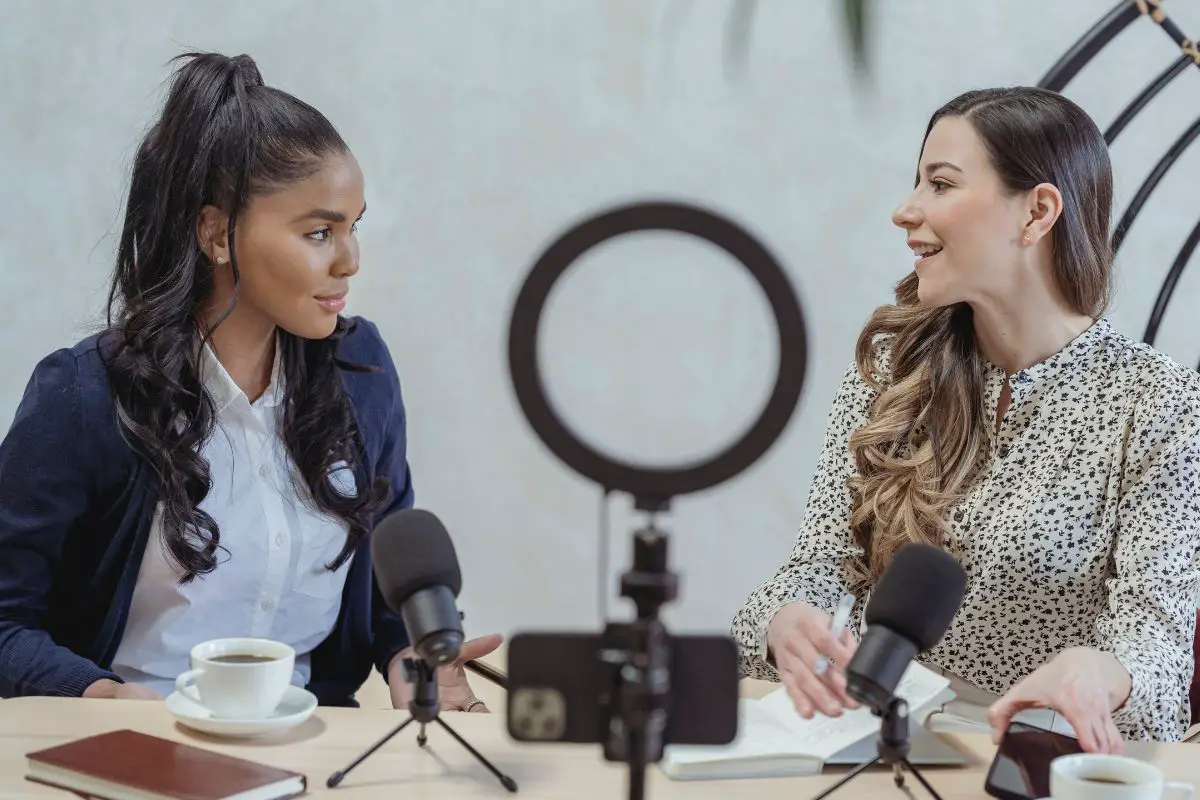 Together, they dig into complicated topics and provide easy-to-digest and engaging accounts.
From America's housing crisis to COVID-19 vaccinations, Critical Race Theory, and everything in between, this experienced pair covers everything you need to know.
If you've been finding it challenging to engage in the news or don't feel as though your questions are answered by mainstream news media, this podcast is an excellent choice for you.
Take a look at my favorite episodes below to get you started!
Enter, Judge TikTok
Generally speaking, Make Me Smart steers clear of celebrity news. But, it was difficult for anyone to avoid the Johnny Depp and Amber Heard court case.
Snippets of this trial have saturated all social media platforms and news sites. But was this excessive publicity a positive thing?
This episode of Make Me Smart unpacks how this case played out on social media platforms and what it could mean for the Me Too movement.
If you've felt a bit uneasy regarding the heavily one-sided public perception of the trial, this episode will validate your concerns.
Listen at marketplace.org.
America's Housing Crisis Is Bananas
It is easy to believe that many of the problems the US faces are a consequence of the COVID-19 pandemic.
But, more often than not, these problems were brewing years before the pandemic came around.
The pandemic exacerbated them. And the housing crisis is the perfect example of such a problem.
This episode of Make Me Smart discusses one of the leading causes of the housing crisis – there are not enough homes to go around.
In turn, this drives up the prices. Experts estimate that house prices have increased by 20% in the last year.
If you're thinking, 'so… why can't we just build more homes?', this episode will clear things up for you.
Listen at marketplace.org.
The Cost Of Racism Is Incalculable. Here's A Start
In this episode, the hosts of Make Me Smart are joined by Dana Peterson.
Peterson is an economist who recently calculated that racism has cost the economy at least $16 trillion in the past two decades.
And in this episode of Make Me Smart, she discusses why the actual figure is likely to be much higher.
In this episode, Peterson dives into the study that produced the $16 trillion figure, what surprised her about her findings, and what the study was missing.
She also discusses how her findings can be vital in ongoing discussions concerning reparations.
If you're in the process of educating yourself on racism, this episode is an excellent place to start.
Listen at marketplace.org.
How We Got Our Covid Vaccine So Fast
When the COVID-19 vaccine became available, many people were surprised. At the beginning of the pandemic, many believed that vaccines for this kind of virus would be somewhat ineffective.
And once the first vaccine was manufactured, many were concerned that this process happened too quickly.
This episode of Make Me Smart takes a deep dive into the technology and economics behind mRNA and vaccine development.
The hosts are joined by Safi Bahcall, a biotech investor, who takes the audience through 150 years of pharmaceutical history.
This episode will calm the mind of anyone who may be feeling skeptical about the COVID-19 vaccine.
Listen at marketplace.org.
Money Isn't Leaving Politics Any Time Soon
This episode takes a long and hard look at the Federal Election Commission v. Ted Cruz for Senate Supreme Court case. At the heart of this case sits an odd financial rule.
This rule restricts the amount of contributions that can be given after the election and used to recover any personal loans that the candidate made to their campaign.
It sounds complicated, but this episode of Make Me Smart makes it easy to understand and digest.
Their guest, Daniel Weiner, director of the elections and government program at the Brennan Center for Justice, discusses what this court case means for the midterm elections and the future of financing political campaigns.
Listen at marketplace.org.
All These Years Later, Policy Is Still Catching Up To Gamergate
You likely remember Gamergate. If you don't, Gamergate was a misogynistic and right-wing online harassment campaign that served as a backlash against feminism in video game culture.
It began in 2014 and specifically targeted women involved in the gaming industry. The harassment took the form of rape threats, death threats, and doxing.
This campaign influenced political discourse in ways that platforms and daily podcast hosts still have to reckon with.
And, with Facebook constantly rethinking its moderation policies, Gamergate seems just as influential now as ever.
This episode of Make Me Smart is great for those who want to learn more about Gamergate.
Listen at marketplace.org
Critical Race Theory Has Been Around For Decades – Why's It A Powder Keg Now?
After the Black Lives Matter protests, Critical Race Theory became something of a buzzword, particularly in conversations on social media.
But, if you've wondered what Critical Race Theory is – don't worry; you are not alone.
In this episode of Make Me Smart, the hosts are joined by professor Cheryl Harris, who discusses the nuances of CRT.
CRT argues that racism isn't just an act done by individual people but is deeply embedded into institutions.
As such, recent efforts made by Republicans to ban CRT from schools appear very concerning.
But are these efforts really about CRT, or are they simply an effort to create a political boogeyman? Tune into this episode to find out.
Listen at marketplace.org.