Legion Of Skanks is infamous for being one of the most offensive podcasts around.
The show has gained something of a reputation due to its no-holds-barred approach to its content, and the willingness of the hosts to discuss just about anything!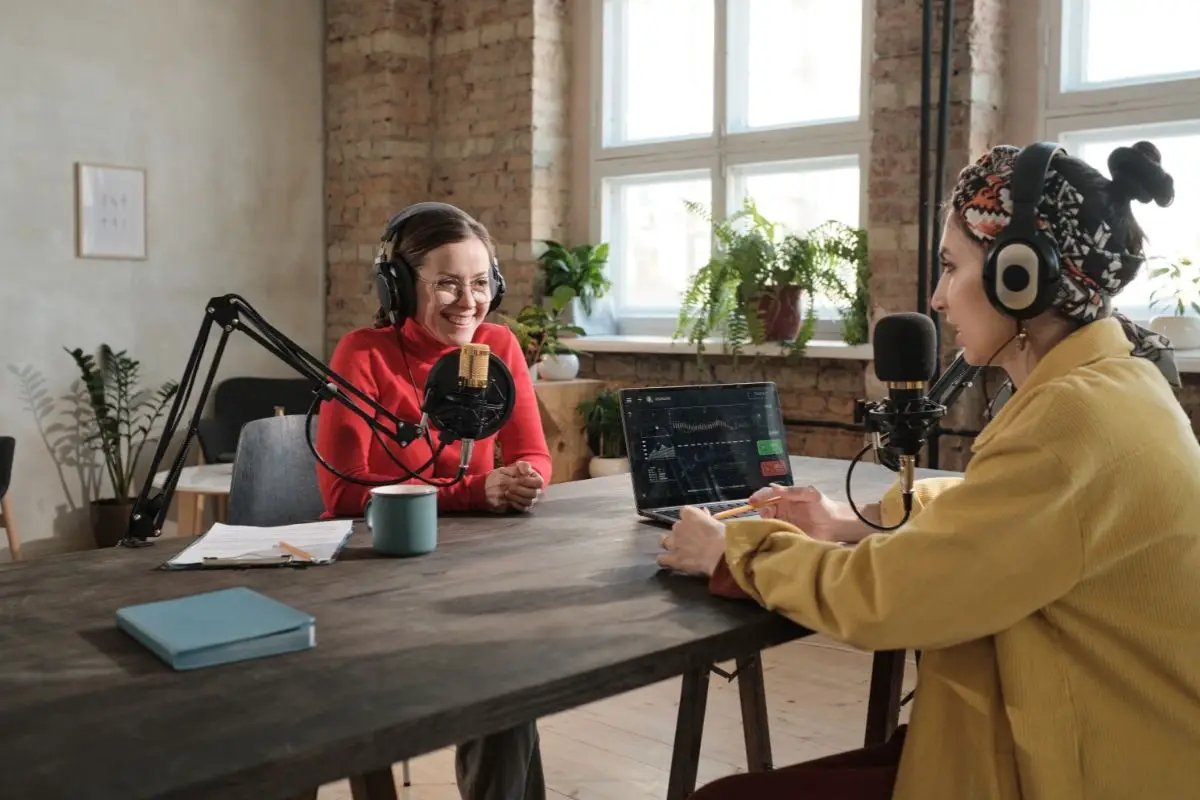 The hosts, Jay Oakerson, Luis J. Gomez, Dave Smith are definitely what makes this show work as well as it does because the chemistry between the three of them is so infectious.
It's a very irresistible podcast, despite its more edgy content.
But if you want to understand what makes the show so good, you'd be best served to listen to it yourself.
But which episodes should you make a point of listening to? Join me below, because I have cataloged all of my favorite episodes that I think best show off the glory of the show!
Episode 591 – Wunged It
This episode starts with the boys each discussing which celebrity they would most love to have a long lunch with, which of course leads to some very funny suggestions.
You can easily imagine each of the boys hanging out for lunch with each of their dream guests, which helps to make it even funnier than it already was!
The three also discuss the latest goings-on in Pete Davidson and Kim Kardashian's new and fledgling relationship.
The three have some very strong opinions on the relationship, especially on Pete and Kim themselves.
It's interesting to hear what the three boys think about such a high-profile relationship, and they have some very funny things to say!
Finally, the episode ends off with the boys talking about the latest controversies surrounding famous NASCAR driver Kyle Busch.
Controversies that have the boys very opinionated, and very chatty!
Listen on hubhopper.com.
Episode 584 – Louie Soprano – Shane Gillis
This episode features a guest appearance from fellow comedian Shane Gillis, as our three beloved hosts join Shane to discuss a whole slew of immense topics.
Topics discussed in this episode include the time that a loud guest walked out on one of Luis' comedy sets, a moment that seemed to leave quite a significant impact on him!
They also talk about cancel culture and some of the many allegations that have been leveled against the popular comedian Dave Chappelle in more recent years.
It's clear that the boys all have great admiration for Chappelle and his unique brand of edgy humor, so they definitely have some very candid opinions!
There is also no time wasted in getting to know Shane Gillis a little more, as our hosts ply him with questions in order to understand him a little better.
These include questions that look into his creative inspirations, and what it is that drives Shane to do the kind of comedy that he does!
Listen on hubhopper.com.
Episode 602 – Hit It Like A Bong Anthony Cumia, Aaron Berg, And Jimmy Martinez
In this episode, our three hilarious hosts are joined by three similarly hilarious guests.
These guys are incredibly funny, and it is remarkable just how natural they feel as a part of the larger show. It feels like they have been there since the very beginning of the series!
The six guys all discuss various ways in which they have managed to avoid being caught cheating, whether it be in tests, or in relationships.
Some of their stories are very funny, and also occasionally quite tense. You'll find yourself gritting your teeth and clenching your hands throughout some of the stories.
They also take a look into some of the reasons why women seem to love the comedian Pete Davidson.
As the six discuss Pete Davidson, especially some of his recent controversies and interpersonal struggles, the guys all have some very funny things to say that are sure to send you into complete hysterics.
Listen on hubhopper.com.
Episode 565 – A Box Of Wheatus
This episode sees our hosts discussing some of the latest and greatest Twitter beef from across the world, and some of the things that people are managing to beef over are totally funny.
The guys also get very specific and delve into their cookie preferences, and which cookies they tend to opt in and out of when they are browsing online.
Though it may sound like the most dry topic imaginable, the guys manage to plumb the topic for all that it is worth, and create some iconic comedy gold that is true to their collective style.
This episode is great because it forces the guys to be on top of their game to come up with truly funny stuff that will keep you laughing throughout the entire episode's run time.
Listen on art19.com.
Episode 400 – We're Fine – Yoshi Abayoshi
Yoshi Obayashi joins in with the action of this episode, which helps to make it one of the funniest the show has ever produced.
Yoshi is well known for having a highly specific brand of humor, which has led him to develop a cult following of loyal fans across the world.
Yoshi is a natural fit for the show, and he gets along with the guys right away.
It's a very comfortable fit, and you'll find yourself wanting to check out some of his own material in no time at all.
This episode is also very fascinating, as the guys also take the time to learn a little about Yoshi.
Listen on chartable.com.
Episode 422 – Lil' Mermaid – Mark Normand 7 Joe List
The guests of this episode, Mark Normand & Joe List, are totally some of the best the show has ever featured.
In this episode, the boys and their guests waste no time at all in discussing Luis' recent nightmare trip to Walt Disney World.
Mark Normand also spends some time gloating about the fact that Jerry Seinfeld once endorsed him as a rising star in the world of comedy.
This episode is made all the better because of the awesome guests it features.
Listen on podchaser.com.