The world of financial podcasts is often packed to the brim with older hosts and businessmen with plenty of experience, but sometimes you want to hear from some of the fresher and younger voices in the field to find out what's happening.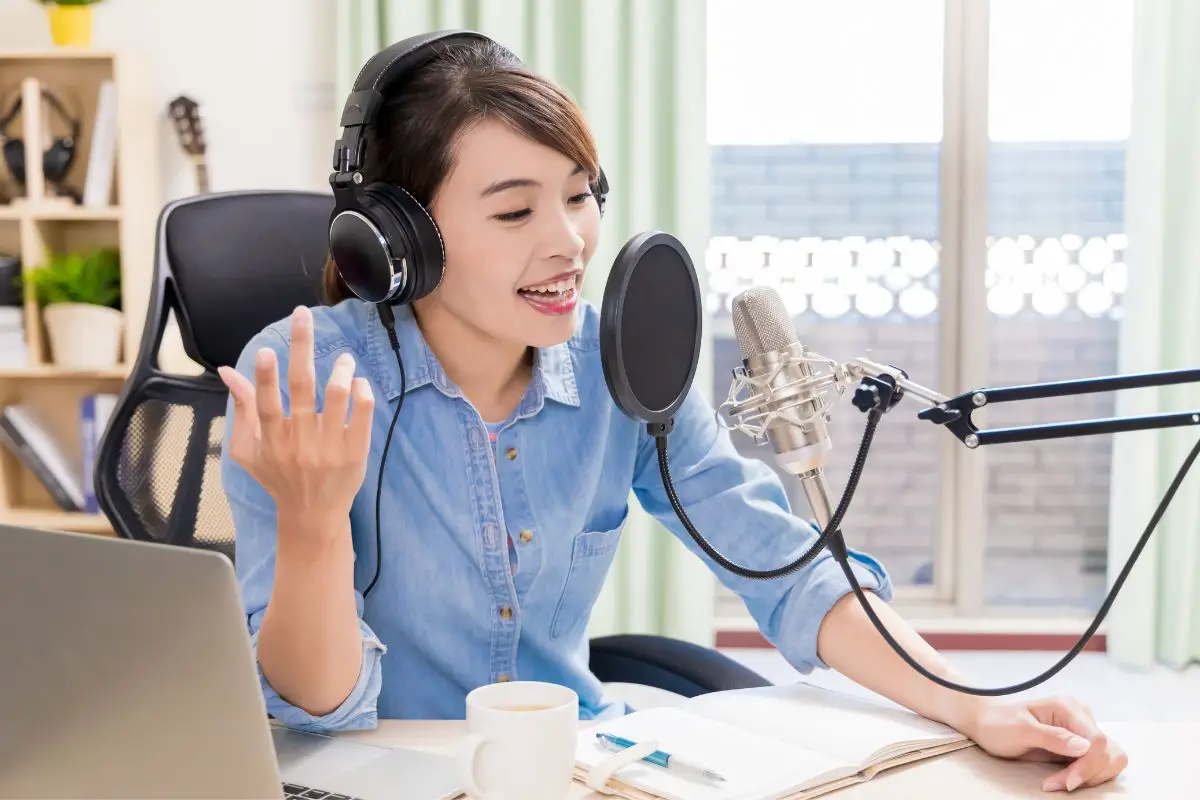 That's what makes The Iced Coffee Hour so unique. Jack Selby and Graham Stephen host this podcast.
Graham has a massive passion for the world of finance and, at 30 years old, runs his very own successful YouTube channel.
Jack Selby is still a student, which makes him very young, and, thus, a very fresh voice.
In each episode of their show, the two hosts tackle a different range of topics and give their own opinions on them, whether the topics be business-oriented or not!
The show is known for being very laid-back and allowing the two hosts to be uninhibited.
If you want to experience the show yourself, I recommend starting with the following episodes, as I believe they show it off best. Read on to begin!
Meet The Millionaire Who Lives With His Parents
The story of Humphrey Yang, who managed to make more than a million dollars while still living under his parents' roof, is incredible, and you do not want to miss out on it.
In this episode of the show, our two hosts talk to Humphrey himself not only to find out how he managed to make his millions so early on in his life but also what he gets up to in his everyday life.
This episode perfectly shows off the laid-back approach of the show, as our hosts can immediately put their special guests at ease and get them to be a little more candid.
Listen on YouTube.
Confronting Techlead About Everything (As A Millionaire)
This episode features a little drama as the controversial Techlead takes to the show to argue his side of the story concerning the latest controversy he's found himself wrapped up in.
Once again, this episode shows how Graham and Jack can put their guests at ease, so they are more likely to open up.
Despite being a controversial figure, Techlead is open in this episode and doesn't shy away from some of the more difficult questions.
This near-two-hour episode of the series will help you better understand the business community on YouTube and how Stephen and Jack approach their content online.
Listen on YouTube.
Meet The Laundromat Kingpin Making $100,000 Per Month
You wouldn't believe what a little bit of business-minded savvy and some discipline can achieve.
In this episode, our two hosts talk to the remarkable man who went from running a laundromat to making well over $100,000 per month.
How did he manage it? And how does he continue to make such a stable income in such a passive manner? This episode seeks to find out as our two hosts interview him.
Graham and Jack make the most of the situation and ask fascinating questions that force their guest to ponder their answers.
Listen on YouTube.
Meet The Millionaire Bodybuilder Spending $200,000 Per Month
Imagine being able to spend over $200K per month? What kind of income would it take to make that possible, and what kind of job would you have to do to achieve it?
Special guest Bart is a bodybuilder who has built his success entirely online and has become an inspirational story to many, whether in fitness or business.
This episode sees Bart getting candid as he opens up about his upbringing and what moments in his life he feels had the most significant impact on him.
Bart is incredibly personable, and you won't be able to resist his undeniable charm while listening to this fantastic episode.
Listen on YouTube.
From $0 To Millionaire – Investing For Beginners With Dumb Money
Anyone can make it as a millionaire with the right knowledge, a little bit of grit, the right tools, and a supportive team backing them up.
This inspiring episode seeks to prove this once and for all, as our hosts invite fellow podcaster and host of Dumb Money, Dave Hanson, onto the show to discuss some of the many ways that ordinary people can go from having no money at all to raking in millions.
This is one of the series' best episodes because it is a fantastic crossover between two juggernauts of the business and finance realms of podcasting.
Dave quickly gels with Graham and Jack as they discuss some of the best ways listeners can invest their own money and rake in millions in no time.
Listen on YouTube.
Confronting IDubbbzTV – Revealing His Bitcoin Investment
Internet icon and comedian IdubbbzTV joins the show in this episode to discuss his bitcoin investments and what he now thinks about them further down the line.
Both Graham and Jack pitch in with their own experiences with bitcoin to explore how they have managed to make decent revenue from it, but also to explore some of the more considerable difficulties they have faced at times.
IdubbbzTV is a perfect guest on the show, thanks to his irreverent sense of humor and genuine interest in cryptocurrencies and the business world.
Listen on YouTube.
Confronting The RICHEST Kid In America – Revealing His WORST Purchase
This episode's special guest has become a controversial figure thanks to his cocky attitude, but it is undeniable that he makes for a fascinating episode.
Graham and Jack waste no time finding out exactly how their guest was able to make so much money and whether or not his riches are sustainable.
This fascinating episode is one of the absolute best because it gives listeners unparalleled insight into one of the wealthiest kids in US history.
Listen on Youtube.