How To Lend Money To Strangers is a podcast about strategies for lending money.
Brendan le Grange, the host of this show, has spent his career searching for ways to optimize the risk/reward balance associated with lending money to strangers.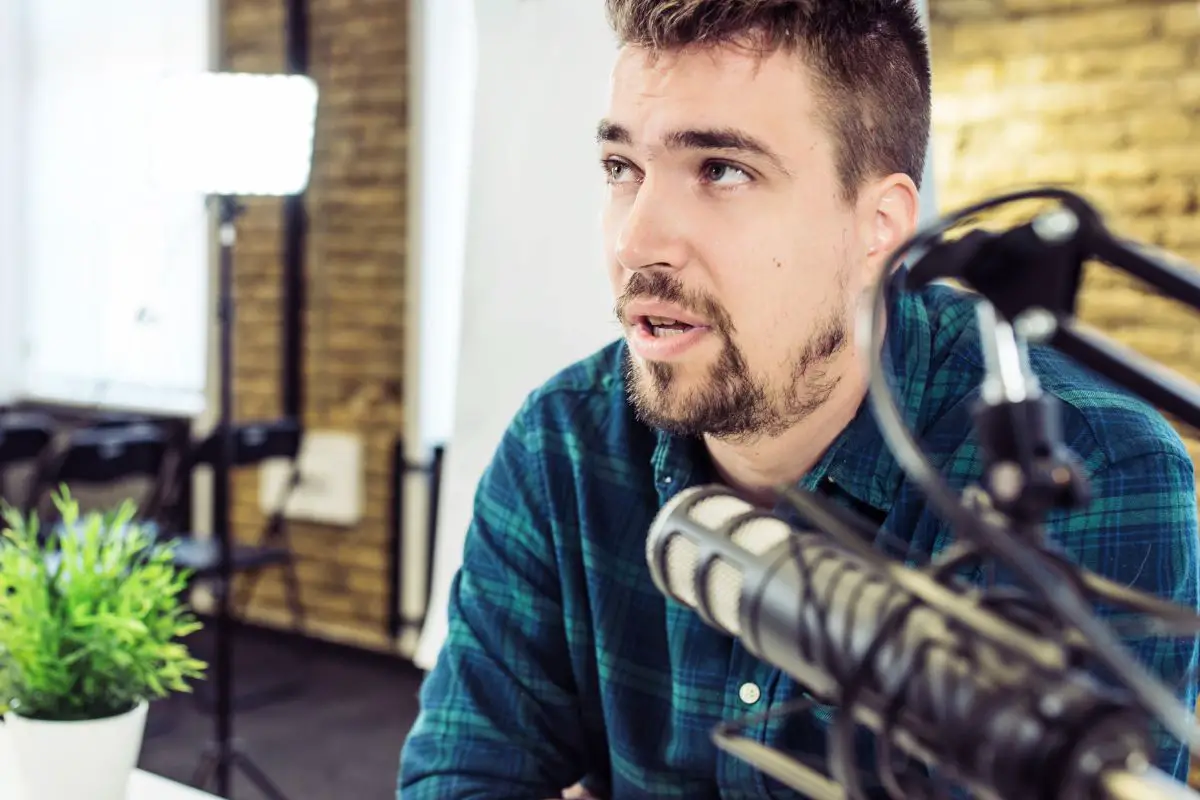 Using this podcast, he aims to share everything he has learned.
Every episode is informative and engaging, thanks to the inclusion of leading industry experts.
See the best How To Lend Money To Strangers episodes below.
You won't be disappointed.
How To Lend Money To Charities With Holger Westphely
The notion of lending money to charity likely sounds odd to many.
However, it turns out that loans are more beneficial for a charity in some situations than donations. Sounds interesting, right?
In this episode, the host talks to Holger Westphely, the Acting Head of CAF Venturesome, who argues that loaning money to a charity can help their capital go further.
He also discusses two worthy causes if you want to try lending to a charity!
Financing Smart Agriculture With Allan Tollo
The host discusses how microloans can help small agricultural businesses thrive in this episode.
He discusses one woman with a small food business who was able to grow it by 300% using a microloan.
MyFugo is the main topic of this episode. MyFugo was founded in 2018 to help smallholder dairy farmers by providing financial inclusion.
The host is a huge advocate of this platform. Listen to find out why!
Learning From Our Lending Mistakes With James Lambridis
When it comes to lending money, everyone has made mistakes. Getting everything right can feel impossible if you're new to lending money.
If you feel this way, this episode of How To Lend Money To Strangers will put your mind at ease.
In this episode, the host talks to James Lambridis from Debt MD about mismanaged loans.
They discuss common mistakes, so you don't have to make them yourself! This episode is very valuable.
Lending Against Talent With Joel Frisch
In this episode, Joel Frisch, the head of Prodigy's Global Acquisition, discusses the benefits of lending against talent.
Specifically, the focus is on lending to international students for world-leading post-grad studies.
The host discusses how arduous the process of getting approved for a student loan can be for many prospective students.
He argues that investing in talented prospective students is a win-win.
Fraud And Identity Trends With John Cannon
When it comes to anything money-related, there is one significant threat: fraud.
Over the last few years, fraudsters have become particularly savvy. Gone are the days when the main concern was counterfeited cards.
In this episode, John Cannon discusses how the world of fraud prevention has transformed over the past few decades.
He also explores what it takes to prevent an organization from becoming a victim of fraud today.
Matt Komos And The State Of The American Consumer Credit Economy
The COVID-19 pandemic disrupted all facets of life.
The illness itself and the global lockdowns worked to transform national economies and the lifestyle choices of individuals around the world.
In this episode, Matt Komos discusses the state of the American consumer credit industry and how it has held up in the face of COVID-19.
Matt has extensive industry expertise making this episode nuanced, in-depth, and fascinating.
Active Credit Building With Sho Sugihara
If you do something today that harms your credit profile unknowingly, it will likely take around three months for this decision to reach the credit bureau.
Then, it will take another month for the action to reflect in your credit score. Following that, it will take a few months for you to notice the downward trend.
So, it could take around six months to realize your decision was harmful. That's where Sho Sugihara comes in.
They built Pave, a platform that provides credit feedback so fast that it should be able to influence outcomes. Learn more in this episode.
The Cards Are Alright… For Now, With Liz Ruddick
With the cost of living increasing around the globe, there are huge concerns about what this means for lenders.
At the moment, consumers are still spending well and reigning in their balances, but for how long will this last?
In this episode, Liz Ruddick, author of the UK Cards report, discusses trends in consumer spending.
She also describes what lenders need to be vigilant for in the upcoming months and years.
Liz is perfectly positioned to give excellent advice, so take notes!
Expanding Access To Credit And Access To Incomes With Adam Rice
The guest featured in this episode is Adam Rice, arguably one of the most exciting entrepreneurs ever featured on this show.
His company, AssetDirect, provides access to credit to populations around the world that have been previously underserved.
In this episode, Rice discusses his ambitions to incorporate pillars of communities into his sales network.
He also discusses creating new income streams for owners of micro-entrepreneurs, such as corner store owners or rickshaw drivers.
Credit Self-Monitoring With Kelli Fielding
The notion of credit self-monitoring is a complex one.
Previously, only the most simple questions have been asked about this phenomenon, such as whether credit self-monitoring consumers see their credit scores improving.
However, this question lacks nuance.
The relationship between consumers and their credit data is becoming more complex thanks to Open Data.
In this episode, the host is joined by Kelli Fielding, and the pair hope to unravel and demystify this relationship.
Open banking is mainstream, with James Varga
As a young professional looking for their first job or credit, it's easy to feel like too many obstacles surround you.
No one will give you a job until after your first few months of work experience. And no one will extend you credit unless they know about it already, right?
This podcast episode will explore these questions thoroughly (and others!)
Brendan and James discuss open banking and provide plenty of advice!
According to James, it's crucial to analyze all financial data to expand access to credit.
Graham Whitley is turning scores into revenue
The lending industry has been around for a long time and has undergone many changes.
One thing that always stays consistent is creating strategies to generate revenue through lending practices!
In this episode, Branden sits down with Graham Whitley from Quid Pro Consulting, and the two discuss scorecard-driven business development.
They also look at adapting to harmful data environments and effectively implementing and leveraging champion/ challenger strategies.
He said that the pandemic might be just the bump many need, as it's driven collectors to make their interfaces more customer friendly.
The conversation turned to how the experts are shaping their collections teams and leveraging cutting-edge technology to handle these challenging times.
What lenders can learn from borrowers, with Nicole Lapin
Nicole Lapin, Host of Money Rehab with Nicole Lapin, is this episode's central figure.
Nicole's authenticity and expertise make her stand out in the finance field.
The financial expert answers all your credit trouble-related questions in her easy-to-understand style.
She talks about how and where consumers are experiencing hardship and how to prevent going astray with your credit products.
Building better collections processes, with Dylan Jones
Many of us have a habit of missing or putting off uncomfortable tasks, like going to the dentist or making a phone call.
This habit can often be seen in collections where consumers avoid initiating contact with lenders, sometimes until it's too late.
The UK-based finance company IE Hub has created software that makes this process less time-consuming.
Dylan Jones explains how the program simplifies income reports necessary for any collection process.