The age of Silicon Valley has seen some truly unique inventions coming to fruition in a very short space of time and the rise of some of the world's biggest websites, social media platforms, and mobile apps.
But who are the people involved in bringing those apps to fruition? What are their stories?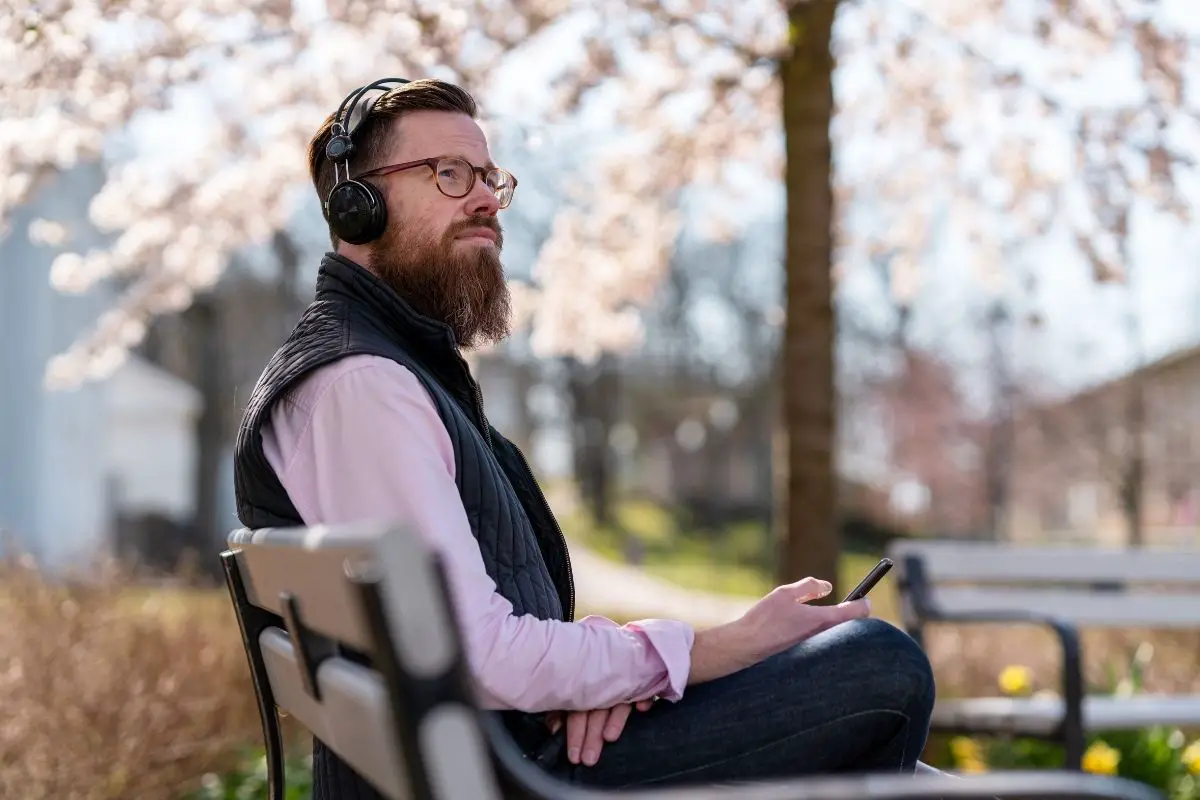 And what was involved in bringing them to life?
It can often be quite challenging to get answers to such questions, especially as modern inventors and web developers tend to be somewhat elusive and secretive when it comes to the public eye.
But this podcast from Guy Raz is here to change this for good!
If you have been looking for an amazing podcast to help you learn from the biggest and best brains in tech, then look no further than the How I Built This Podcast!
This podcast provides a wonderful and very casual platform for some of the best minds in tech to show off how they were able to bring their most incredible creations to life.
Want to know where to start?
Try out these best episodes of the series!
Wikipedia: Jimmy Wales
Wikipedia is arguably one of the most significant websites on the modern internet.
A modern repository of information accessible by anyone on the web and curated entirely by loyal users. It is a true modern innovation that has made our lives so much easier.
Wikipedia is one of the ten most visited websites of all time, thanks to its millions of individual articles on massively varying topics.
The website was established as a non-profit in the early years of the internet, around 2001. During that time, the creator, Jimmy Wales, felt that it was necessary to create an online encyclopedia of everything!
The interview with Jimmy in this episode is revelatory and will help you appreciate not only what he managed to create but just how much work was, and continues to be, poured into it.
The website continues to operate as a non-profit, making this a truly inspiring story. The website has managed to stay online despite many financial setbacks at many points!
Listen on NPR
Airbnb: Joe Gebbia
Airbnb has genuinely changed the way that we travel and the way that we take vacations.
The service creator, Joe Gebbia, came upon the idea by chance while still fresh out of college and looking for a way to pay his rent.
Since starting the company, Airbnb has gone on to host more rooms than even some of the biggest hotel chains globally, which has made it a true competitor in that industry.
But how did Airbnb ever reach that point? How did it ever manage to become such a household name, and how did one man come up with such a simple but revolutionary idea?
This episode explores these questions and many more as it delves into Joe Gebbia's past to understand how the service came to life.
This is a captivating episode, and Joe Gebbia is an incredibly fascinating guest with plenty of gripping stories to tell and plenty of advice to give to young entrepreneurs looking for success.
It makes it perfect for both the casual listener and anyone looking to get into the tech world.
Listen on NPR.
Live Episode! BuzzFeed: Jonah Peretti
There is perhaps no website better associated with millennial culture than BuzzFeed. This website is synonymous with modern internet culture and the kind of content that is shared online.
But the website's history is equally as fascinating as the content that is posted to it to this day.
Jonah Peretti first conceived the website in his early college days.
John, ever the prankster, enjoyed seeing email pranks to his friends, and he was amazed to find just how quickly those same email pranks spread from one email user to the next until they had gone 'viral.'
But this was way before the term 'viral' had earned its modern reputation, so Jonah became immensely interested in how information is spread throughout the internet and the speeds at which it can happen.
BuzzFeed and HuffPost occurred as a direct result of this fascination. This is evident in how the content on the website is laid out.
This episode was recorded live in front of an audience in New York City. Thus it is also a perfect showcase of Jonah Peretti's charming personality, as he and Guy Raz talk comfortably with one another.
If you want to hear exciting stories from a fascinating man while also hearing about the history of one of the modern internet's premier websites, then check out this episode!
Listen on NPR
Ben & Jerry's: Ben Cohen And Jerry Greenfield
Ben & Jerry's produces some of the most delicious frozen treats that the world has ever tasted.
Whether you prefer their range of cookie-dough ice creams or enjoy a nice soft scoop, it's undeniable that Ben & Jerry's has managed to create an entire ice cream empire, unlike anything humanity has ever seen before!
Have you ever been interested in knowing more about the two men behind the name of one of the biggest ice cream companies in the world?
If so, then this is the perfect treat for you!
Ben & Jerry's founders continue to be very outspoken on contemporary social issues. You can tell that they are very passionate about creating some of the best ice creams the world over and helping the disadvantaged in society.
Hearing their exciting life stories throughout this episode is illuminating and will help you appreciate just what went into making their sweet treats a reality.
And, of course, you'll find yourself craving a scoop of their frozen treats!
Listen on NPR
Bumble: Whitney Wolfe (2017)
Dating apps like Tinder and Grindr have significantly changed the world's dating game.
But though these platforms may help their users to find true love, there is often quite a lot of chaos behind the scenes that occur while putting them together.
This was the case with Tinder, co-founded by Whitney Wolfe at just the age of 22!
However, Whitney very shortly left the company after citing a toxic work environment at the company and a culture of sexual harassment that was frequently swept under the rug.
After her horrific experiences working at Tinder, Whitney decided to set up the immensely popular competitor app that features an incredibly unique twist that sets it apart.
On Bumble, it is the women that always make the first move.
This helps to shift the power dynamic on the app and makes it a much safer and more comfortable environment for women across the app.
In this episode, Whitney takes to the show to recount her experiences working with Tinder and what it taught her about developing and running a dating app and about the world of tech as it is.
This episode is genuinely illuminating and highlights some of the more significant issues with the modern work culture in Silicon Valley while also being a triumphant story of rebellion and self-empowerment!
Listen on NPR