Whitney Cummings has become quite renowned worldwide thanks to her immense comedic talents that have garnered her a loyal following and several professional gigs with HBO, Netflix, and Comedy Central.
However, one of her fan-favorite projects is easily the excellent Good For You podcast.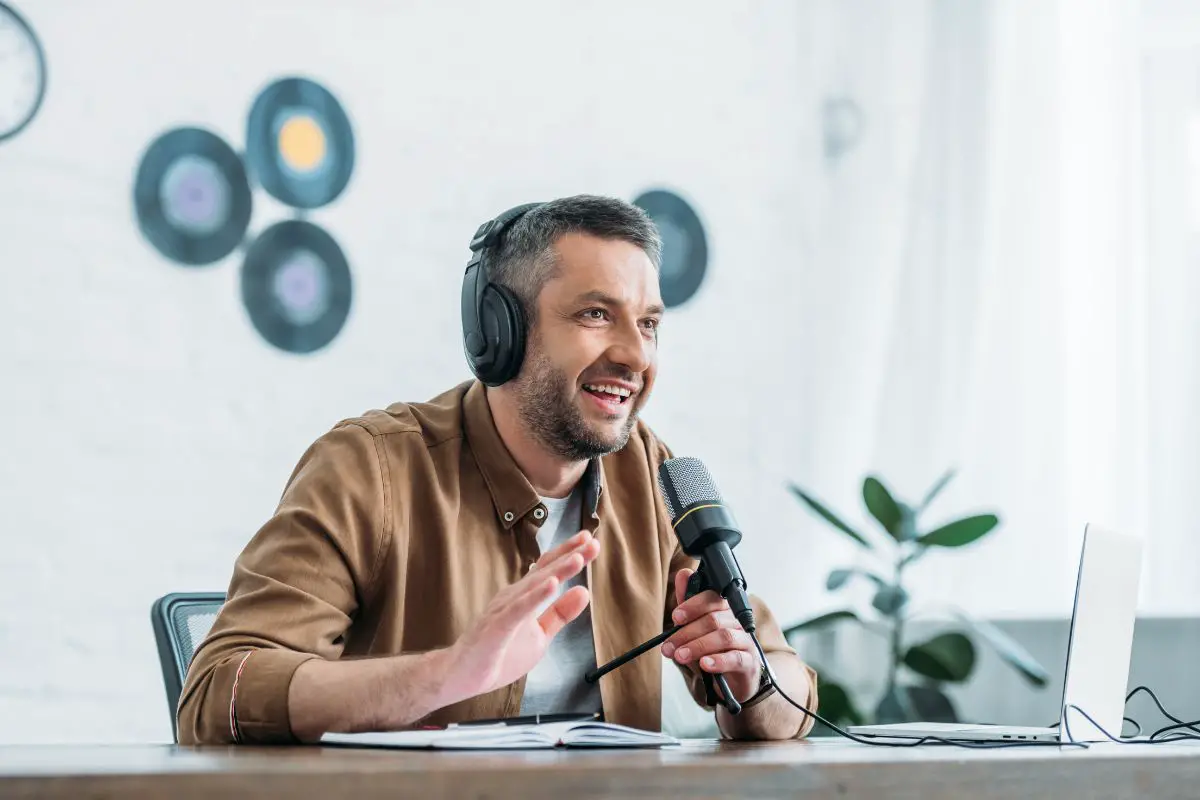 This series sees Whitney inviting countless guests, including friends, family, and other celebrities, to the show to discuss whatever comes to her mind!
Whitney has plenty of questions to ask every guest she has on, and her inquisitive nature makes her a perfect host for the show.
This is a great series to try out if you're looking for something great within the interview-podcast space, and I believe these are the best episodes to try out. Read on below to find out what they are.
Miranda Cosgrove
The former star of the original iCarly show and current star of the new iCarly revival, Miranda Cosgrove, is one of the best guests the show has ever invited on.
In this episode, Miranda and host Whitney discuss things such as dating apps and how the world of dating continues to change in the modern age.
Miranda has some surprising opinions regarding dating and some strange recent experiences to recount.
Tom Segura
Fellow podcasting host Tom Segura is the star of this episode, and very quickly, this episode gets going with comedic energy that can be felt throughout the episode.
Fans of the series have often cited this as one of the best episodes, thanks to how well Tom and Whitney work together and how well their comedic styles match.
Whitney is also most curious in this episode, as she takes the opportunity to discuss numerous things with Tom and ask some very insightful and reflective questions about him.
Paris Hilton
With this episode, Whitney makes it clear that she is not passing up on the opportunity to ask Paris some very insightful questions.
Unlike many other interviews Paris has been involved in, Whitney dedicates her show to asking questions that Paris has never faced before.
This helps make this one of the best-realized episodes of this series and a great way to learn a little more about one of the noughties' biggest celebrities.
Christina Ricci
Christina Ricci is an actress best known for her roles in films such as The Addams Family and the hit show Pan Am.
Whitney is a massive fan of Ricci's work and wastes no time in plying her with fascinating questions regarding her work and what inspires her.
The passion from Whitney can be felt throughout this episode, and that energy helps to put Ricci at ease, which gives the episode a very laid-back and chilled-out vibe.
Jen Kramer
This fantastic episode focuses on the legendary magician and excellent podcast guest, Jen Kramer.
Whitney cannot wait to get to know Jen a little more and find out a little about what it is like to be a magician in the modern world and what impact social media continues to have on the field.
Whitney starts the episode by finishing up a very strong margarita to get her in the interviewing mood, which very quickly sees the episode take on a very relaxed and humorous tone.
Listening to Whitney do her best to act sober during the episode has helped to make this one of the funniest the show has ever produced.
Dan Levy
The reason that this episode easily belongs on this list is because of the immense rapport that both Whitney and Dan have.
The two have been friends for nearly twenty years; thus, their shared experiences and time in the entertainment industry have given them plenty to discuss.
You can feel the incredible energy between the two of them throughout this episode, which makes it a complete shoo-in as an entrant on this list.
Jamie Lee
Funny guests are the bread and butter of the Good For You podcast, and this episode further proves that fact!
Jamie Lee is the star guest of this episode, and she and Whitney very quickly get to talking about her various television appearances, including her role in the successful Ted Lasso on Apple TV+.
To celebrate the recent release of her new show, The Wedding Coach, Jamie also talks about her opinions on weddings and what she would want from a perfect hypothetical wedding.
This leads her to discuss awful best-man speeches, hideous dresses, and big wedding blunders.
Topher Grace
Another long-time friend of Whitney, Topher Grace, is the guest of honor in this episode as he joins the show to reminisce about some of their earliest shared memories.
These memories include Whitney's first-ever solo stand-up set, which happened more than twenty years ago.
It's incredible to hear about Whitney's early career and some of her earliest career moves, and throughout this episode, she often recoils in embarrassment when recollecting some of them.
Topher is best known for his appearances in shows such as That 70's Show and the film BlacKkKlansman, and he makes for an excellent guest on the show.
Tony Hawk
Tony Hawk has cemented himself as a total legend of the skateboarding world, achieving so much success that his name is even recognizable within the mainstream.
This means that he makes for a perfect guest for this show, as he can use the platform to talk about the earlier days of the skateboarding industry and how it continues to evolve to this very day.
Alongside Whitney, Kevin Christy, her best friend, joins the show to geek out over the opportunity to discuss skateboarding with the total legend himself.
Nikki Glaser
Nikki Glaser is not only a podcaster and comedian; she's also a writer, producer, and TV host famous for the TV show Not Safe with Nikki Glaser.
Tune in as she joins Whitney's podcast for the third time and discover why these two make the perfect duo.
They share random stories, weird kinks, and mutual experiences in a way that makes this episode stand out from the rest.
This episode will have you grinning at some hilarious pop culture references.
Meghan Trainor
At only 20 years old, Meghan Trainor achieved international success with her debut single (and everyone's guilty pleaser song) "All About That Bass."
On Good For You, you'll be amazed by her contagious personality as she discusses plans for her career, motherhood, and everything in between.
Whitney and Meghan have plenty of fun chatting in this episode that will keep you engaged the entire time.
Trixie Mattel
If you're a fan of comedy, you'll want to check out this episode which features Trixie Mattel.
Aside from being a successful musician and drag queen, Trixie is best known for her comedy work and is sure to bring her trademark wit to the show.
Whitney uses her impeccable interviewing skills to keep the convo funny and relatable while maintaining professionalism.
Tune in for some gorgeous chaos and a special musical guest.
Zane Hijazi & Heath Hussar
Zane and Heath are known for having zero filters, making them the perfect guest for this show.
You might know this duo from their weekly podcast, Unfiltered, where they talk about anything and everything in a raw, comical manner.
Whitney is a great host again, enveloping what the two comedians have to say in this two-hour episode.
This episode is guaranteed to make you laugh and takes up a well-deserved place on this list!
Kesha
Long before TikTok was an app, it was Kesha's ultimate alarm clock song. Famous for her wild girl persona and electro-pop sound, the singer-songwriter became iconic in 2009.
If you're wondering what Kesha has been up to lately, here's one episode you'll enjoy!
Our host Whitney and the pop star are friends and even appeared on an episode of Carpool together.
Throughout the episode, you can sense the bond these two shares, as they're super relaxed and honest. They discuss pop culture, antibiotics, comedy, and so much more.