It's not often that the fields of medicine and comedy ever cross over, but this podcast is here to buck that trend completely!
The show Hypochondriactor is hosted by Dr. Priyanka Wali, a licensed physician, and a successful stand-up comedian.
Her co-host, Sean Hayes, is an actor who, though he may not have any medical experience, certainly wishes he did!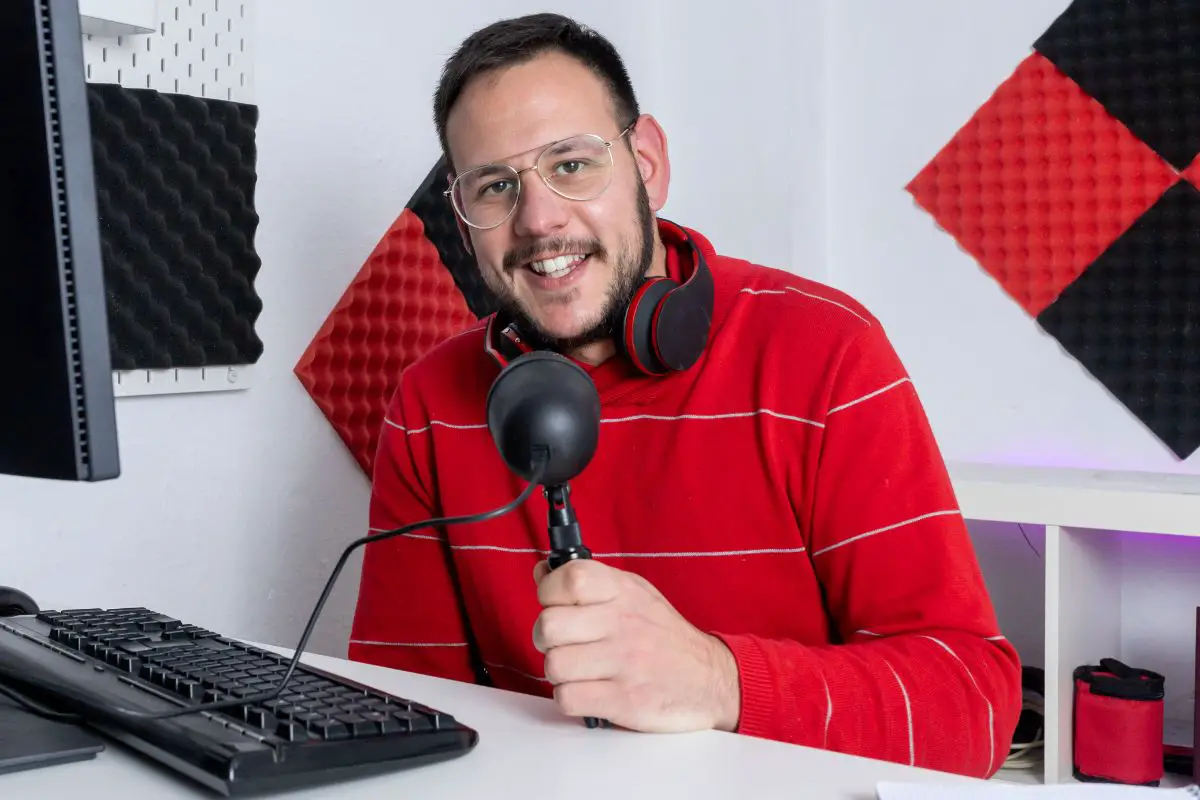 The show is dedicated to exploring strange medical stories from the mouths of guests who are invited onto the show with each episode.
Through this format, the show can successfully bridge comedy and medicine to create one of the most unique podcasts I have ever listened to.
Many episodes have already been produced, with each one having something to offer, but of all of them, which ones are truly the best?
Let's take a closer look together!
Miranda Cosgrove
iCarly star Miranda Cosgrove joins the show in this episode to talk about the strange puncture that showed up in her leg well after she had received a recent ankle surgery.
Where did the puncture come from, and is it a sign of anything?
This hilarious episode allows Priyanka to investigate Miranda's case while cracking some of her best jokes.
Listen on hypochondriactor.simplecast.com.
Kristen Bell – Depression, Anxiety And A Side Of Eczema
This episode starts strong, with Sean at his most anxious, as he worries about the potential of dying from drinking too much water!
The star guest of this episode is actor Kristen Bell, known for her roles in Frozen and The Good Place.
She speaks candidly about her struggles with anxiety and depression, which naturally leads Kristen and Priyanka to discuss what it is like to live with mental illness in the modern world and how we can break the stigma surrounding it.
Listen on hypochondriactor.simplecast.com.
Joel McHale – Dyslexia, Memory Loss & Concussions
Joel McHale, star of shows like Community and Stargirl, talks about his experiences with dyslexia and memory loss and how they might be tied to the seven concussions he has suffered across his life!
This episode allows Priyanka to show off her expertise in the medical field, and her comedic style matches perfectly with Joel's.
This episode is also dedicated to celebrating Priyanka's birthday!
Listen on hypochondriactor.simplecast.com.
Danny Trejo – Brain Injury & Liver Cancer
Machete and Breaking Bad star Danny Trejo has suffered several injuries to his brain, and hearing him recount the stories of how he suffered them in this episode is quite heart-pounding!
It's also very inspiring to hear how he has dealt with his liver cancer diagnosis and the impact that the diagnosis has had on him!
This episode also allows us to learn a little more about Danny Trejo's outlook on life and why he values helping others.
Listen on hypochondriactor.simplecast.com.
Idina Menzel – Broken Rib & Vocal Health
Idina Menzel is well-known for her iconic and booming voice; as such, she has to face the often arduous task of protecting her golden voice.
This episode sees Idina detailing how she protects her voice and why it is so important to do so.
Idina also recounts the hilarious story of the time she broke her ribs while performing Wicked on stage and had to be taken to the emergency room while dressed as a witch!
Listen on hypochondriactor.simplecast.com.
Robert Downey Jr. – "Cat Scratch Fever"
Iron Man himself, Robert Downey Jr., details his own experiences with the fabled "Cat Scratch Fever," which he claims to have suffered after being bitten by his cat!
Priyanka spends much of the episode trying to figure out what caused Robert's symptoms, and this allows her to be at the top of her comedy game!
Robert also talks about what it was like to finish his run as Iron Man in Avengers Endgame and what his other final words in the script could have been!
Listen on hypochondriactor.simplecast.com.
Alison Brie – Head Trauma & Vision Loss
Alison Brie, star of Community and the popular Netflix series Glow, talks about that one time she suffered vision loss right after hitting her head.
What could the connection be between temporary vision loss and bumping your head? This episode of the podcast delves deep to try to discover the answers!
Alison is hilarious, and she can effortlessly work off the comedic chops of Sean and Priyanka, which helps make this one of the series' best episodes.
Listen on hypochondriactor.simplecast.com.
Kaitlin Olson – Hypoglycemia & Head Injury
You will likely recognize Kaitlin Olson for her breakout appearance in the hit Fox series It's Always Sunny In Philadelphia.
What you may not know about her is that she has suffered from hypoglycemia, a condition that lowers the blood sugar level and can cause fatigue or worse if left untreated.
Hearing about the condition from someone who has lived experience with it is very illuminating, making this one of the most insightful episodes of the series.
Listen on hypochondriactor.simplecast.com.
Leslie Jordan – Life In Recovery
LGBT legend Leslie Jordan takes to the show in this episode to detail his experiences with sobriety and what it is like to recover from addiction.
As part of this, Leslie recounts his early years and what it was like to grow up gay while living in the South.
This helps to provide some clarity and perhaps even suggests why Leslie turned to substances.
This episode is very powerful and one of the best yet.
Listen on hypochondriactor.simplecast.com.
Henry Winkler – Dyslexia
Dyslexia is a common disorder that can take many years for people to be diagnosed with.
Henry Winkler, star of Arrested Development, has experience of his own to recount in this episode of HypoChondriactor.
His stories are inspiring and heartwarming, as Henry actively chooses to use his experiences with dyslexia to help others in his life.
It's a great episode; you'll get a lot out of it.
Listen on hypochondriactor.simplecast.com.