Dan Harmon is one of the biggest names in the comedy world right now.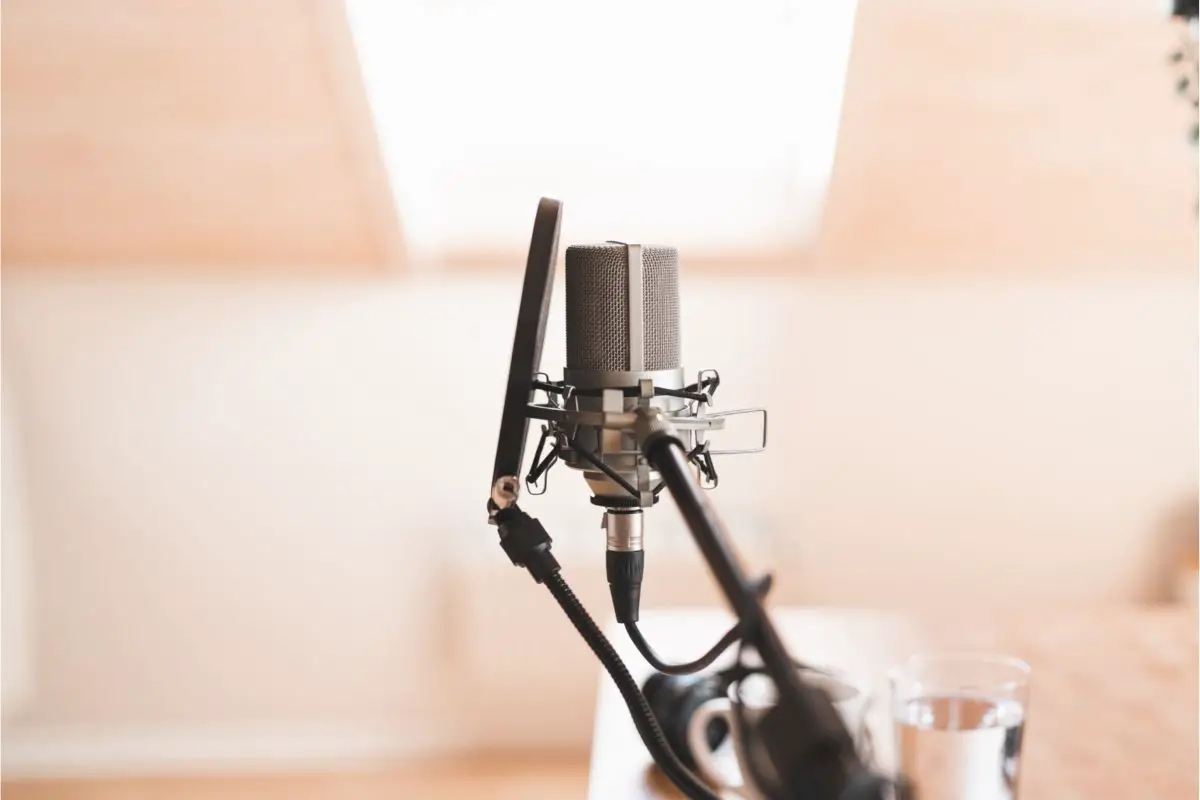 Not only did he help to create the cult classic series Community, but he is also one of the driving forces behind Adult Swim's immensely popular Rick And Morty.
As well as being a gifted writer, Dan Harmon is also an outstanding comedian, storyteller, and conversationalist, and thus these skills lend themselves perfectly to the podcasting format.
Though the Harmontown podcast ended towards the end of 2019, it is still listened to by many loyal fans who have numerous favorite episodes.
But what are these favorite episodes? I've done the hard part for you, and I've sought them out, so read on below to get started!
Episode 196 – Problematizing
In this episode, Dan Harmon is joined by The Doughboys, who host their own hilarious podcast discussing chain restaurants, fast food, and other tasty goods.
The rapport between the two Dough Boys, Mike Mitchell, and Nick Wiger, is fantastic, and you can feel the friendly and humorous energy between them.
This also makes them perfect guests for Harmon, who naturally gets the conversation going so that there is never a dry spot throughout the episode.
The Doughboys' banter with Dan Harmon is always entertaining, and they make great hosts for him.
They're not afraid to be silly or even downright mean at times, which adds an extra level of humor to the show.
Their ability to riff off of Harmon is also awe-inspiring. The three engage in improv situations which leads to some laugh-out-loud moments.
Episode 92 – It's Not Personal, It's Business
This episode is excellent if you want to hear Dan Harmon at his improvisational best.
Dan rattles off about numerous topics, and you cannot help but laugh along as he rants curmudgeonly about some of the most specific topics!
In this episode, Dan is also joined by Mitch Hurwitz, a fellow writer best known for his fantastic work on the cult classic series Arrested Development.
Mitch Hurwitz can effortlessly bounce off of Dan Harmon in this episode, and thus plenty of hilarious conversations, improvs, and jokes abound!
The two also engage in a strange and abstract game of Dungeons & Dragons, which leads to some hilarious storylines being developed.
Every Day Is A New Hate
Author Dale Beran comes into Harmontown in this episode to talk about his new book, It Came From Something Awful.
They discuss the long history of the infamous websites 4Chan and 8Chan.
While this episode is hilarious, it is also very insightful and allows for perfect insight into how hate groups develop online.
The hosts and guests discuss how ordinary websites become breeding grounds for white nationalism and violence and act as political tools.
This episode is excellent if you want to laugh along with Dan Harmon but also want to gain some great insight.
Insight into the current cultural moment of constant connectivity, social media, and smartphones. It's unmissable.
What If Dan Had Four Ears?
This episode is hilarious. It starts with Dan Harmon ranting off his feelings about Game Of Thrones.
The controversial final season to stories of Spencer's very recent hip surgery, which he was recovering from.
The group also discusses the advent of the internet and how prepared they feel that the world and certain people were for it.
The internet has massively changed the way we live our lives, so hearing discussions of its early days is incredibly insightful and will give you a great sense of appreciation for how far we've come.
And, of course, Dungeons & Dragons also returns as new storylines arise, and old storylines continue onwards.
This episode is a treat for all Harmontown fans, as it contains everything you could need.
Wide
This episode may have a concise title, but it is not short on content. So much is discussed here, and all of it is hilarious.
The episode starts with Dan exploring the recent holiday of Valentine's Day, which Dan has found himself incredibly burnt out from.
This soon devolves into a long rant about the national holiday that will have you cackling in your chair.
Dan also takes to Twitter in this episode to explore some of the latest goings-on and see what is going on with the people he follows.
Finally, Harmon also takes his listeners on a musical journey across Twitter which perfectly shows his improvisational chops.
And will not only have you laughing but will also create an infectious earworm that will have you singing for the rest of the day.
No Recompense!
In this episode, Harmon and his fellow hosts are joined by Jesse Margolis, who is best known for creating the 'Overheard LA' Instagram account in which he sits quietly amongst busy environs.
Such as coffee shops, public parks, or buses, and just listens to the random conversations around him. These conversations are then cut into small segments and posted into funny Instagram posts.
The hosts and their guests discuss the surprising beauty of the account. They talk about some of their favorite posts and quotes from people in LA.
It's really quite wonderful to hear Harmon and his hosts laughing together about small and relatively wholesome conversations overheard across LA.
The group also talks about internet trolls, their role in society, and where they seem to spawn from.
This leads to a fascinating conversation full of humor, and it will also help you better understand our ever-connected online society.
Wolf Urine
Yes, you read that title correctly. In this rather strange but riotously funny episode, Harmon and his hosts discuss the pros and cons that come of wolf urine.
It's a weird and highly specific subject, but these professional comedians can plumb the issue for all of its comedy gold.
This episode also features plenty of improv, which you should have expected from the show, and this episode easily contains some of the best.
Harmon and his hosts come up with some ridiculous and strange scenarios here that will have you rolling about with laughter in no time.
You'll be thinking about some of these hilarious stories for weeks and softly giggling to yourself, hoping no one notices!