If you want to experience one of the absolute best chat and comedy podcasts globally, you should look no further than Armchair Expert With Dax Shepard.
This show, hosted by actor Dax Shepard and his co-host Monica Padman, focuses on a different set of celebrity and academic guests to discuss the "Messiness of being human."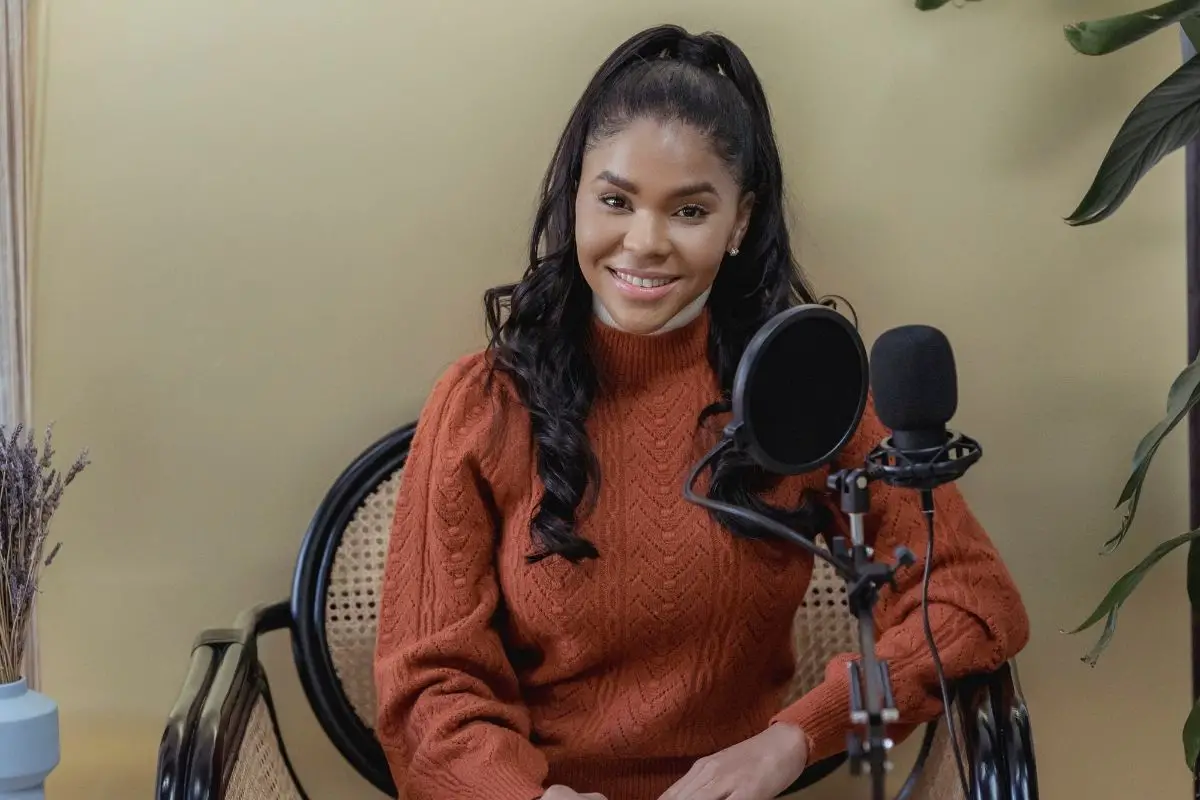 Thanks to its stable of great guests and interesting conversations, this show is immensely popular.
If you want to see what all the hype is about, then look no further than my list of the best episodes of the series. You won't be disappointed! Read on.
Prince Harry
This is easily one of the craziest episodes of the series concerning context.
Who else but the immensely talented podcaster Dax Shepard could invite British royalty Prince Harry to a lighthearted discussion?
This top-rated episode is considered essential and has been listened to by millions of fans and people who have never checked out Dax Shepard's show before.
This episode gets into some surprisingly deep and introspective territory as Harry explores what it is like to live as royalty and whether his life can be compared to The Truman Show.
Harry also talks about his military service and how important mental health is, despite not being talked about often.
If you want to get to know the royals more and see their human side, you cannot afford to miss out on this episode.
Listen on armchairexpertpod.com
Elijah Wood
Star of the Lord Of The Rings trilogy Elijah Wood joins the show in this wonderfully casual episode of the series.
Wood talks about his experiences on the Lord Of The Rings set and how he came to love New Zealand.
Wood also shares his thoughts on acting and what makes him tick when creating characters.
As part of this, Elijah Wood also discusses his decision to take on slightly smaller roles after his turn in the Lord Of The Rings trilogy of films, a decision which many of his fans still find rather dumbfounding.
Wood also talks about his relationship with director Peter Jackson and why he decided to become an actor. The conversation between these two incredibly talented men is fascinating.
Listen on armchairexpertpod.com
Matt Damon
Oscar-winning actor Matt Damon is the guest for this fantastic episode, and he talks about his interesting and long-lasting Hollywood career.
In this episode, Matt talks about how he got his start as an actor and what it was like to film Good Will Hunting with Ben Affleck.
Matt also discusses how he found his roles and continues to carefully choose the films he decides to take on.
This helps you to gain a much greater insight into Matt's creative process and how he can create such incredible film performances.
Matt also discusses fame and how significantly his life changed after he achieved fame following his early film roles. He also talks about his current and upcoming projects.
Listen on armchairexpertpod.com
Quentin Tarantino
Easily one of the most significant filmmakers of his generation, Quentin Tarantino makes for a perfect guest on the Armchair Expert podcast, as he and Dax discuss some of his immense films.
One of the key topics is Pulp Fiction's massive success and continued influence.
Tarantino discusses the production history of that film and how it unknowingly created a new sub-genre of crime films!
If you want to get to know one of the most influential directors in a generation a little better, you should give this episode a listen.
Tarantino makes for a perfect guest, as he is very personable, has an infectious energy, and has an ideal sense of humor that allows him to keep up with the hosts.
Listen on armchairexpertpod.com
Barack Obama
One thing that has always made Barack Obama such a popular president is his inimitable charm and ability to talk to people on their level without ever coming across as condescending.
Barack Obama makes for the perfect guest for Armchair Expert, thanks to his incredible sense of humor and his immensely fascinating life, which gives him plenty of experience to draw from and discuss on the show.
Obama discusses his youth and the important figures that shaped him into the incredible man he is today, as well as what it was like to run for president during his election and, of course, just what it is like to be the president of the United States.
Obama also discusses what it is like to be a father, which will help you to appreciate him as a person much more.
It is easy to forget that politicians are still ordinary people behind all of the labels, and this episode helps to remind us of that. It is truly fantastic.
Listen on armchairexpertpod.com
Beastie Boys
Perhaps few hip hop groups are quite as timeless and revolutionary as The Beastie Boys.
This episode explores their history as a group, the rises, the falls, and some of the darkest periods the group has faced together.
Of course, this episode is rather dark and heartfelt at points due to the group's rocky past, but the humor from Dax helps to keep the proceedings light and enjoyable.
The boys and their hosts discuss the band's beginnings and how they first got their start. It goes even further back to describe how they first met, which proves to be very sweet and nostalgic.
This excellent walk down memory lane will help you appreciate the Beastie Boys' music even more than before!
Listen on armchairexpertpod.com
Sam Elliott
American acting legend Sam Elliott takes to the show in this episode for an episode that celebrates his immense acting career and the works he has created.
Sam talks about minor things in his life, such as his marriage, childhood, and some of his current personal hobbies and interests.
However, the conversation very quickly turns to discussing Elliott's extensive screen career.
They primarily discuss what it is about westerns that seems to appeal to Sam, which proves to be immensely insightful and interesting.
Listen on armchairexpertpod.com
Julia Louis-Dreyfus
Seinfeld legend Julia Louis-Dreyfus makes her appearance on the show in this episode.
Naturally, the conversation turns to her childhood, her early career, how she ended up on the monumentally popular sitcom Seinfeld, and what it was like to be on the show's set.
They also discuss Julia's current life outside of acting, which helps to provide insight into one of Hollywood's funniest women around.
Listen on armchairexpertpod.com
Frequently Asked Questions
Why is Dax not on Armchair Expert anymore?
He is! It is just that Armchair Expert has moved! In July 2021 he reached an exclusive deal with Spotify. All past and future episodes of the show will only be available on Spotify.
How did Monica Padman meet Dax?
Monica Padman met Kristen Bell and Dax Shepard through some social circles. Padman also worked with Kristen on an episode of House of Lies. She then babysat occasionally for the couple before becoming their full-time nanny.