Highly influential YouTubers Rhett and Link, of Good Mythical Morning fame, turn their esoteric brands of humor and their incredible imaginations to the podcasting format in their excellent show Ear Biscuits.
But what is it that actually makes Ear Biscuits so good? Is it Rhett and Link themselves? The topics they discuss? Or is it something else entirely?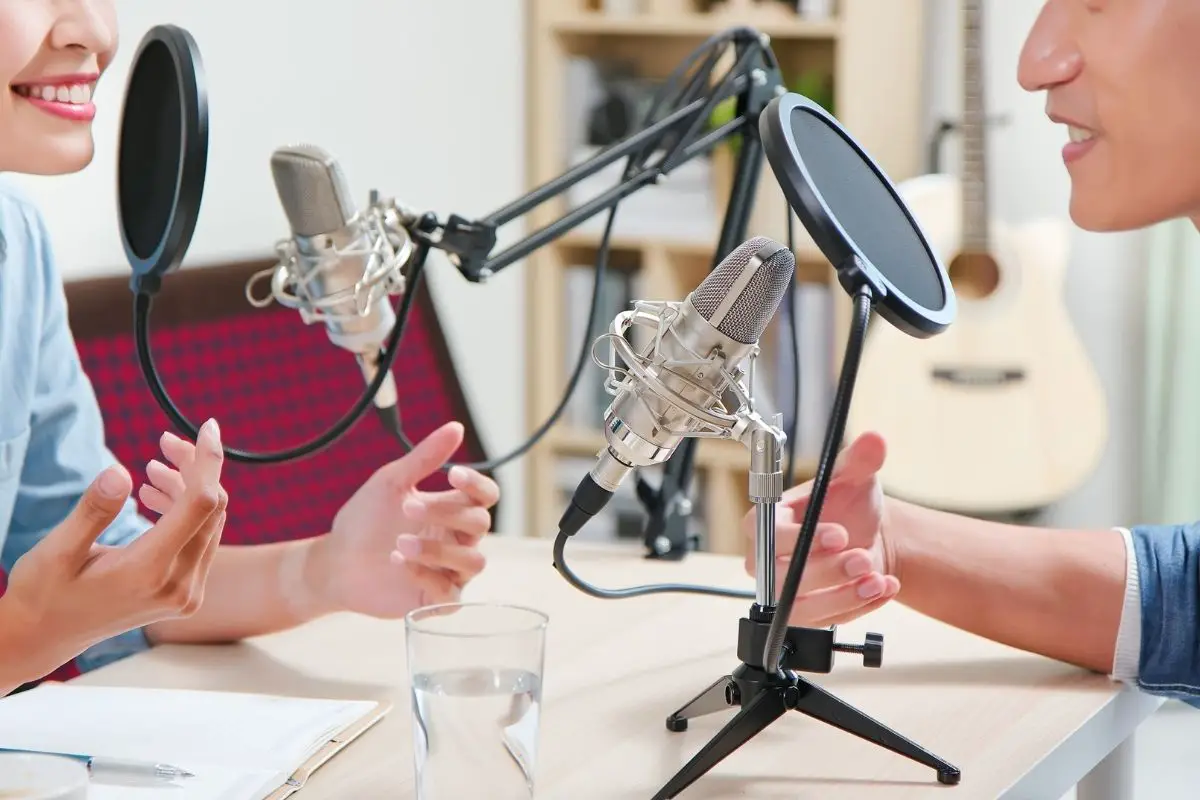 Well, the best way to find out for yourself is to check out the show with your own ears and listen to some of the best episodes on offer.
But which episodes best fit that description? I believe the following ones represent the show at its best and are more than worthy of your attention. Read on to hear them now!
Episode 123 – "Childhood" Throwback Episode
This throwback episode is dedicated to re-airing a truly classic 2014 episode in which the two discuss their childhoods, and what could have possibly led them to become such quirky and charismatic internet personalities.
This episode will help you to better understand their individual comedic and artistic styles and what could have influenced them!
Some of their childhood stories are also incredibly funny which helps to make this episode a great showcase of both Rhett and Link's incredible comedic and storytelling talents!
Listen on stitcher.com.
Episode 253 – Do We Have A Voice Inside Of Our Heads?
True to their usual style, Rhett and Link will never pass up an opportunity to discuss a fascinating and introspective question on their podcast, and in this episode, they take the time to discuss whether we actually have internal voices and whether they are our own voices or the voice of someone else!
This will have you wondering about how you process thoughts in your own mind, and what voice you tend to process them with!
And that's not all this episode covers!
Rhett and Link also take the time to discuss teleportation and whether it would ever be theoretically possible, and whether humans could ever see it applied in daily life!
The two are able to talk about absolutely anything for an extended period of time, which helps to make not only this episode but all other episodes equally fantastic and fascinating.
Listen on stitcher.com.
Episode 192 – What Makes Someone Creepy?
Unfortunately, most of us have had at least one experience with a particularly creepy individual that made us feel unsafe.
But what actually is it that causes someone to feel 'creepy'? What are the defining characteristics of such a category, and how do we apply them, often unconsciously?
This episode is incredibly intriguing, and you'll find yourself completely drawn in throughout the entire runtime, as both Rhett and Link have some very interesting ideas surrounding what it means to be 'creepy' and how we are able to determine someone as creepy often without realizing it.
And before the episode is over, the two also discuss topics such as whether they would try to escape should they ever find out that life is a simulation.
There is some very interesting and mind-boggling stuff throughout this episode!
Listen on stitcher.com.
Episode 207 – What Would You Do if Robots Took Your Job?
The threat of increasingly smart technology and artificial intelligence "stealing" our jobs has been a common fear of many people through multiple generations since the early industrial ages.
In this episode, Rhett and Link take a long look at exactly what people would do if they found that their jobs were being taken over by robots.
What exactly would humanity do with all of that spare time, and what kind of impact would it have on the economy and the job market?
It's quite a scary question that brings up the possibility of massive change, but there are also potential benefits of such a world that Rhett and Link are sure to not gloss over.
This episode does not seek to simply say that "technology is bad", or that our constant technological progress is following a dark path, and approaches the subject in a nuanced and interesting manner.
Listen on stitcher.com.
Episode 249 – If We Could Witness Any Historical Event
Rhett and Link are both very well known for their insatiable curiosities and their constant thirst for knowledge.
As such, you can bet they have some strong opinions on which historic events they would love to witness firsthand.
Hearing their reasons for choosing each event is also incredibly interesting, as they explain exactly what made each event so significant, and why seeing it for yourself would prove so impactful.
The two also have a surprisingly introspective and personal conversation that covers wildly different topics such as religion and aliens.
How they manage to create such a human and deep conversation from such seemingly disparate and strange topics is fascinating!
Listen on stitcher.com.
Episode 281 – Strange Secret Habits Of Successful People
Some of the world's most successful and influential people also had their own share of strange and interesting secrets that perhaps explain how they were able to prove so influential!
In this episode, Rhett and Link explore some of the secret habits that these people indulged themselves in, many of which will totally surprise you!
Some of the secret habits include things such as air baths, and purposefully drowning!
Why would such people be into such strange habits? Perhaps this episode will tell you why!
Listen on stitcher.com.
Episode 125 – What Makes Something Funny?
With their history as comedians and internet jokesters, there are perhaps few people better qualified to take a deep look at what makes things 'funny' than Rhett and Link.
The two are able to go really far down the rabbit hole to come up with some very interesting theories that just may be able to provide some answers to such an incredibly complex question.
The episode is also well-realized as the two have clearly done their research, which helps to give the episode a great sense of validity.
There's a lot to learn from just this one episode of such a fascinating podcast series.
Listen on stitcher.com.