The Dumb Blonde podcast, hosted by internet personality Bunnie Xo is a riotous and raunchy podcast all about women's issues that features a true no-holds-barred spirit, which means that Bunnie and her guests can discuss absolutely anything they want. This includes topics such as sex, dating, and relationships.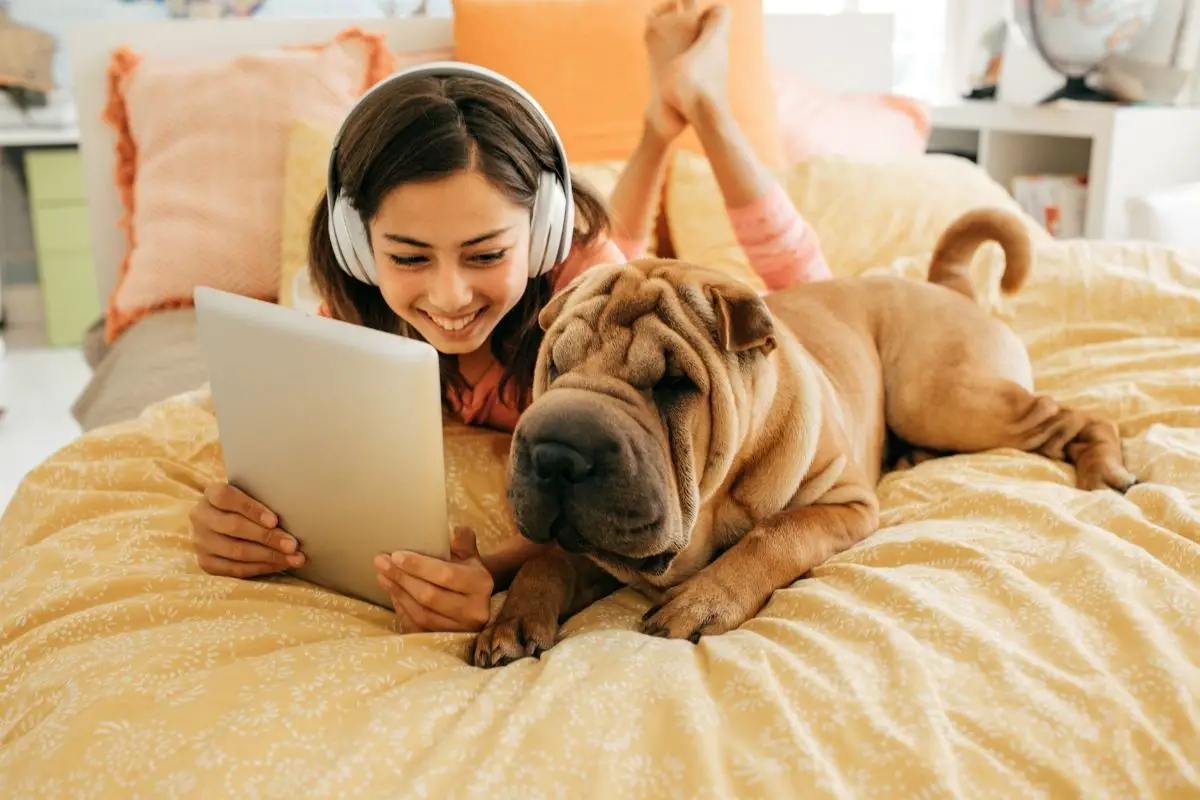 The show is incredibly popular, consistently drawing in massive streaming numbers and downloads, partly thanks to how good Bunnie is as a host.
But if you've never heard the show before and wanted to find out what makes Bunnie so popular, you may be at a loss for where to start.
Luckily for you, I've looked through some of my favorite episodes to find the essential ones you need to listen to to get started!
Dr. Felix – Sex Talk
In this episode, Bunnie invites frequent guest, Dr. Cherise Felix onto the show to give some sage advice from a professional.
Felix is full of immense wisdom thanks to her many years in the medical field, making her a perfect guest to invite to answer listener questions on topics such as liposuction and sexual health in the modern age.
Bunnie also takes the opportunity to explore her work ethic to hopefully provide some inspiration to her listeners to help them to up their motivation and put off procrastinating!
It's also fascinating to hear about how Bunnie works, as it will remind you just how much time and effort she puts into her show and why the show has seen such success.
Listen on podchaser.com
Flying High And Knocking Down Barriers With Air Force Amy
Air Force Amy is described as a legend in the world of sex, thanks to her incredibly extensive work as a reality TV star and an adult model.
Bunnie has great admiration for Amy, and it's clear that she has been looking forward to recording this episode for some time.
Bunnie takes the opportunity to ask how Air Force Amy came up with her performing name, to which Amy recounts her experiences in the actual US Air Force!
From there, the conversation naturally turns to how Amy changed her career from working with the Air Force to becoming one of the top earners at the Playboy Bunny Ranch!
Amy and Bunnie also talk about the incredible history of legal brothels and how they can operate in the modern world, especially in the wake of a worldwide pandemic.
This brings up some amazing insight into how sex work operates and how it is changing to be more welcoming and safe.
It's really interesting to hear some firsthand accounts from someone with experience in the sex work industry, as it's a world that few people have any experience with.
Listen on podchaser.com.
Are You Smarter Than A 5th Grader?
This episode sees Bunnie and the rest of the girls playing the popular game Are You Smarter Than A 5th Grader, which leads to some hilarious results as they each try their best to show off their mental acumen!
This episode represents the show at its funniest, as listening to the girls play the game elicits plenty of laughter between them, which will also have you laughing out loud!
You'll feel like you are hanging out with Bunnie and her friends, which will help get you more invested in the rest of the series, and you'll be a hardcore fan in no time!
After the game ends, they try to decide who most needs to return to elementary school to catch up on their education!
Listen on podchaser.com.
Manager Meme – Mental Health Check
Though this show is known for being raunchy and cutting-edge, it is evident that Bunnie and her fellow co-hosts all very much value the importance of mental health and know how best to take care of it.
In this episode, both Bunnie and Meme discuss their recent mental health and what they do to stay on top of it.
Meme makes sure to spend some time talking about her recent newborn baby and the intense change of emotions resulting from her becoming a mother.
It will help to remind you of the immense impact parenthood can have on a person and why checking up on your own mental health is so important.
Meme and Bunnie also take the time to talk about the immense value that a good therapist can have on your daily life and why the taboo of having a therapist needs to be completely broken down for the betterment of our mental health.
Listen on podchaser.com.
Embarrassing Sex Stories
In a complete 180 from the last episode on this list, this episode focuses on some hilarious, embarrassing sex stories from their own lives as they explore some truly awkward stories from past hookups or with past exes that will have you in uncontrollable laughter very quickly.
The two also explore embarrassing sex stories from listeners, including some that are truly wild and will have you in complete shock.
This episode is one of the series' funniest and represents the show at its naughtiest and funniest, achieving a great balance between being very cathartic and very therapeutic, as you will be laughing throughout the entire episode.
Listen on podchaser.com.
Jelly & Bunnie Answer IG Sex & Relationship Questions
Being stuck in the house together means Jelly and Bunnie will have to get along somehow!
So, to keep their minds occupied, they turn to some Instagram fan questions, which cover topics such as sex and relationships.
This episode will help you feel much closer to Jelly and Bunnie, as it is full of fan interaction, which means that you could have your own questions answered in future episodes!
But don't worry, this episode is also full of laughs, as both Jelly and Bunnie have a solid friendship, which allows them to be very funny together to come up with material that will have you cackling away.
Listen on podchaser.com.