The Barstool network is one of the most extensive podcasting networks on the internet, being responsible for big shows such as Call Her Daddy and Spittin Chiclets.
But have you ever wondered what goes on behind the scenes at the network? Have you ever wondered who runs this media empire and what they get up to daily?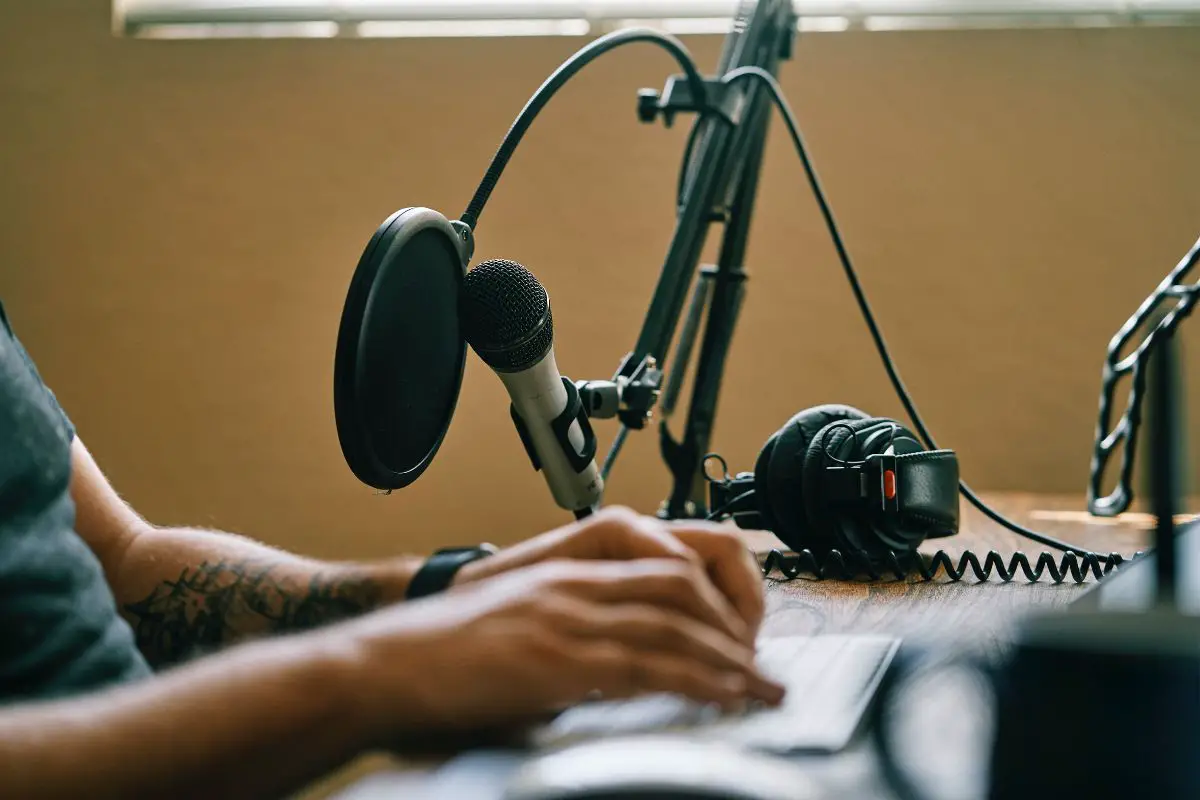 If your answer to these questions was "Yes, "you need to check out The Dave Portnoy Show With Eddie & Co.
This unrivaled podcast will give you a direct insight into the inner workings of Barstool and invites on a crazy selection of guests with every single episode.
The hosts, Dave Portnoy and Chicago Eddie, are co-founders of Barstool sports and have a great sense of humor that is elevated whenever they are in the same room!
So what are you waiting for? Want to join in the fun with this show? Then check out the following episodes because they're so much fun!
I Want Everyone Here To Hate Each Other
In this episode, our hosts look at what sorts of things they have to do on social media to promote their podcasts and what it is like to play by the rules of social media sites like Instagram, Facebook, and Twitter.
The two rant about this for some time before getting to their guests, which is hilarious.
The first guest of the episode is Kevin Hayes, an ice hockey player, and he and the boys discuss what it is like to play for his team.
Other guests in this episode include Brandon Walker and Joey Mulinaro, frequent guests of the show, and Jersey Jerry and Big Cat, two fellow members of the Barstool Sports team.
This episode features some of the most guests and allows our hilarious hosts to be on top form.
Second Richest Person At My Company
This episode starts with Dave showing off his new accomplishment, being named the second-highest paid person at the Barstool company, a feat he cannot help but brag about.
From there, he invites on one of the best guests of the series, Greg Olsen, a long-time friend of Dave's.
From there, the two very quickly get to chatting with each other about what it is like for Greg to now be retired from a sport to which he has dedicated much of his life and how life is going after welcoming his newborn son!
If you want an episode that gets right to the humor, then this is the perfect one.
The Dave Portnoy Show Is Back
This is the first-ever episode of this iteration of The Dave Portnoy Show, and thus it is the perfect introduction if you are new to the show.
Even if you are already a fan of the show, it can be fascinating to listen to this episode because it will give you a great sense of perspective regarding how far the hosts have come and how much their comedic delivery has changed.
And this episode is also a riot of laughs. This episode proves that Dave Portnoy was born to host podcasts because, from the first second of the series, he will be able to make you laugh it up!
Nobody Consumes More Barstool Content
As one of the founders of Barstool Sports, it should stand as no surprise that Dave Portnoy consumes more Barstool content than just about anyone else in the world.
In this episode, he explores what it takes to be one of the leading figures in managing Barstool Sports and what challenges he has to face regularly.
One of the guests in this episode, Will Compton, from Bussin' With The Boys, talks to Dave about his experiences with Greg Olsen. The way he tells the story is hilarious, so prepare to be in fits of laughter for some time!
Anyone Who Hates Summer Is A Miserable Loser
Dave Portnoy is known for being very opinionated, so you can bet that an episode with a title as strong as this will be a complete riot.
Very quickly, Dave gets to ranting about his feelings about Summer and the intense heat it brings. Not surprisingly, Dave loves the Summer, as it allows him to enjoy sports!
Frequent guest Gaz returns in this episode, and he and Dave quickly get into a heated argument about when he got utterly black-out drunk on his deck and fell asleep there overnight!
Hearing Dave rant in this episode is just as funny as in any other episode.
We Might Have A Brewing Interoffice Romance
This episode features several guests, the most important being Joey, who quickly gets to chatting about his time being friends with one of the cast members of Jersey Shore, and what he learned about the show during that time.
He also talks about his recent Moscow trip and some of the strange characters he met there.
The team also talks about the leaked list that details what it takes for team members to make it at Barstool Sports!
My Thoughts On Call Her Daddy Heading To Spotify
Call Her Daddy was once one of the most popular Barstool Sports Network shows until it left the service to make a home on Spotify.
In this episode, we get a rare instance in which Dave gets a little more serious, as he talks about his feelings on the departure and the impact it has had on the company.
It doesn't happen often, so it is interesting to hear Dave be so candid.