Comedy Bang Bang is considered one of the best comedy podcasts on the internet.
The show is hosted by Scott Aukerman, a comedian who has an immense set of skills when it comes to podcasting and interviewing his subjects.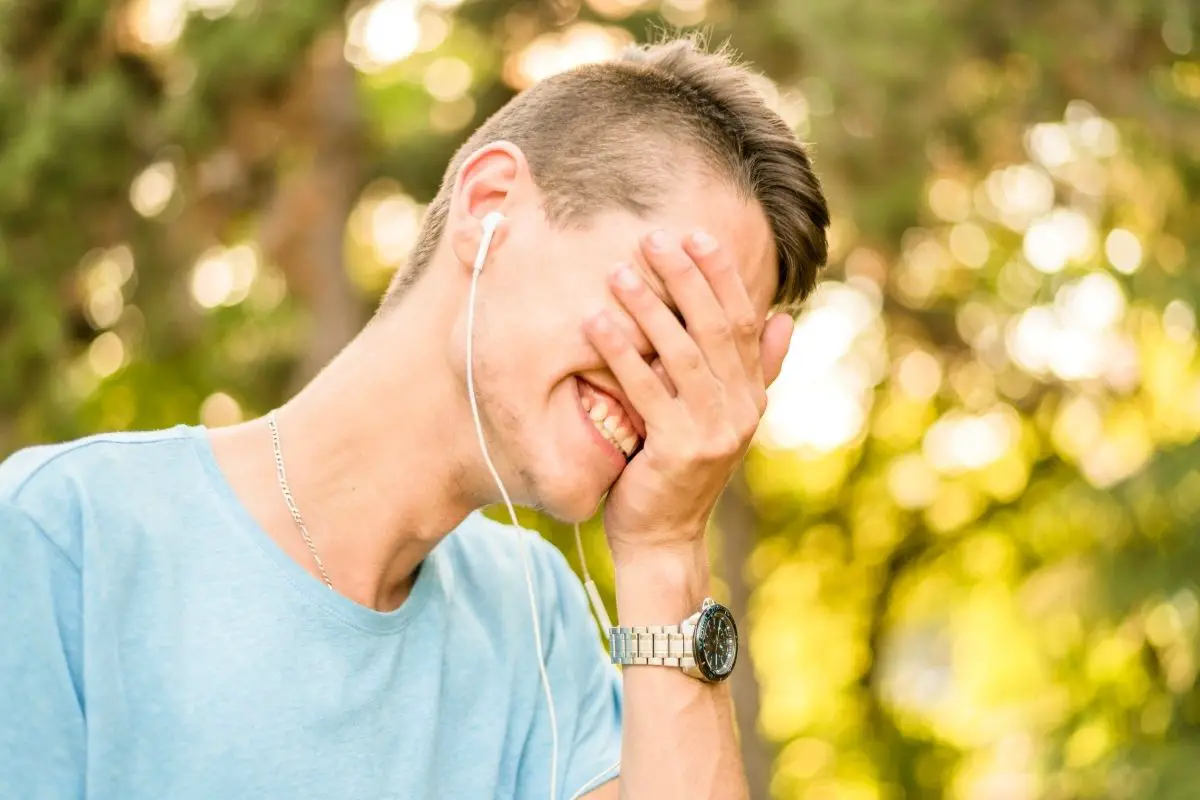 He manages to bring out the best in every guest, making the show incredibly hilarious and insightful to listen to, especially if you want to get to know your favorite celebrities a little bit better.
The Comedy Bang Bang podcast is focused entirely on its guests and the crazy stories they have.
The show is formatted to welcome upwards of four celebrity guests within each episode. They are invited to discuss whatever comes to mind with Scott and each other.
The show is lightly structured, to begin with. After the ball gets rolling, the conversations evolve as the guests play off one another.
You're probably here because you want to see what the hype is about when it comes to this show.
To help you find out, I've put together this handy list of the best episodes that you can check out right now. Read on to get started!
Sparks, Edgar Wright, Ben Rodgers, Matt Apodaca
To celebrate the release of his newest documentary, Edgar Wright, Ron Mael, and Russell Mael from the band Sparks join the show for this fantastic episode.
The episode starts with the three discussing the newly released documentary before the discussion soon turns to some crazy tangents, such as talking about stolen cars and other crazy stories.
The Sparks Brothers and Edgar Wright are incredibly talented artists with wonderfully creative minds. This makes them perfect guests for a podcast that is all about improvisation and hilarious tangents.
If you want an episode that will make you laugh aloud, this is for you.
Edgar Wright is known for directing the hit Cornetto trilogy films, including Shaun Of The Dead and The World's End, and thus this is the perfect episode to learn more about him and some of his influences.
And Sparks are well known for their wild and flashy music, and this episode serves as a reasonably rare insight into their creative process and their past, making it simply unmissable for fans of the seminal band.
Listen on Youtube.
Jason Mantzoukas, Andy Daly, Paul F. Tompkins
This is a hilarious episode, and this is partly because our gracious host Scott Aukerman is joined by Jason Mantzoukas. The latter is known for his sense of humor and ability to improvise some truly hilarious conversations.
Andy Daly is also a great addition to any conversation, and he brings a lot of energy to the table, which makes the whole thing even funnier.
This is an amusing episode, and it's one of my personal favorites.
It's a great one to start with when listening to this podcast.
Scott and his guests also discuss the queen's platinum jubilee and their plans.
This leads to hilarious moments and lots of laughs, making this one of the most enjoyable episodes in the podcast's history.
Listen on Youtube.
Ben Schwartz – Solo Bolo Hallowolo
If you love stand-up comedy, you should be familiar with Ben Schwartz. Ben is known for his very distinct style of humor and his unique brand of storytelling.
He is also known as the voice of Sonic the Hedgehog in the hit 2020 film of the same name.
Ben makes for a perfect guest on the show thanks to his incredible talent and charisma, and this episode's Halloween theme also makes it a very enjoyable listen.
Topics discussed in this episode include the Teenage Mutant Ninja Turtles and some spooky ghost stories, perfect for the Halloween season!
This is easily one of the show's best episodes, thanks to the fantastic chemistry between Ben and Scott, and I highly recommend checking out this episode if you're looking for something different.
It will have you laughing out loud from the beginning, all of the way to the very end.
Listen on Youtube.
Sasheer Zamata, Lily Sullivan, Carl Tart
Commercials might be an absolute annoyance in the average person's life, but Comedy Bang Bang would likely argue that they are an art form unto themselves.
For this episode, Scott is joined by three special guests to discuss a massive range of topics, including the newly-released Muppets Haunted Mansion, which leads to some fascinating behind-the-scenes insight, as well as proposal-planning agencies (yes, they exist).
Carl Tart is also a fantastic guest, bringing a wealth of knowledge and experience. In contrast, Sasheer Zamata and Lily Sullivan bring their unique perspectives to the table.
There's no doubt that this is a must-listen. Carl Tart is an actor and writer best known for playing numerous characters within the podcast itself, such as O. J. Simpson and Harper L. Cosmopolitan.
These characters are incredibly hilarious and thus lead to some very hilarious situations arising on the show.
Sasheer Zamata is also an immensely funny comedian known for her unique style of comedy, which brings a unique twist to this already amusing episode.
In particular, her energy with Lilly Sullivan is very palpable, and thus you can practically feel the comedic energy flowing directly from your speakers.
You owe it to yourself to try out this episode, especially if you are already a fan of the series.
Listen on omny.fm.
Gillian Jacobs, Will Hines, Dan Lippert
Gillian Jacobs is perhaps the standout of this fantastic episode.
Gillian, known for her immensely popular role as Britta Perry on the cult comedy series Community, brings her comedy A-game to this show's episode. As a result, it has become a very easy recommendation for me to make.
In this episode, the conversation starts by discussing the newly released Fear Street trilogy on Netflix and the heavily beloved film Back To The Future Part 3.
Will Hines also joins the show for this episode and fills it with incredible energy that you can feel oozing through practically every second of the episode.
Will has a great sense of humor, and if you've never heard his material before, I can guarantee that you will soon have a new favorite comedian.
Finally, frequent Comedy Bang Bang guest Dan Lippert also graces the show for this episode to imbue it with his truly hilarious and infectious energy.
Dan is a genuinely talented improvisational comedian, and he has created some of the most iconic recurring characters that the podcast has ever had.
Characters include Dr. Frankie Beans, Seth Berkowitz, and Bill Walton.
Bill Walton is the character that returns for this episode, and he brings with him stories of his upcoming summer plans, which will quickly have you howling with laughter.
The episode is easily one of the best, thanks to the outstanding performances of these four comedians. If you're not listening yet, do so immediately!
Listen on Acast.
Patton Oswalt, Meredith Salenger, Drew Tarver, Betsy Sodaro
Patton Oswalt is another extremely funny guest who joins the show for this episode.
Patton is a standup comic, actor, author, producer, and screenwriter. He is known for his film and television roles, such as in Ratatouille as the voice of Remy.
Patton, Scott, and the other guests discuss Patton's recent marriage to his new wife and what it has meant to him in the wake of his previous marriage and the death of his last wife.
This leads to a rather heartfelt discussion that never lacks comedic punch, and though you may find yourself shedding a few tears, you'll also find yourself laughing very easily.
Other guests in this episode, including Meredith Salenger, Drew Tarver, and Betsy Sodaro, also bring their best to the show to create an episode for the ages.
Meredith Salenger is a highly celebrated actor who has starred in countless films across her extensive career.
She is also incredibly hilarious, and this means that she can bounce off of and keep up with talents such as Drew Tarver and Betsy Sodaro, who each have their own unique comedy stylings.
Drew Tarver is a frequent guest on the show. He is also responsible for bringing many recurring characters to life on the show, such as Henry Heimlich, who returns to the show to talk about his newly invented ways to avoid dying!
This episode is a beautiful comedy cocktail made possible thanks to the immense talents involved, bringing their comedy A-game and allowing their unique styles to work with one another easily.
This is a masterpiece of an episode and will help you further appreciate the art form that comedy rightfully is.
Listen on Youtube.
Bob Odenkirk, Lily Sullivan, Griffin Newman
Bob Odenkirk may now be best recognized for his more grounded and serious roles in shows such as Better Call Saul or films like Nobody. He first got his career start working as a comedian, particularly within the realm of sketch comedy.
This means that he is incredibly gifted when it comes to comedy.
He also makes for a perfect guest on the show, thanks to his comedic talent and ability to improvise and effortlessly play off other people's characters.
This is a perfect episode for Bob to appear in because he also stars alongside the excellent Griffin Newman, the voice behind the popular recurring character Francesca Bolognese, a social media expert, and Skints McGlinty, who has found himself caught up in a massive cryptocurrency scheme.
This opportunity allows Bob to flex his improvisational muscles, which leads to an incredibly funny episode.
And let us not neglect our other guest star Lily Sullivan, an immensely talented improvisational comedian who helps elevate this episode even further to become an all-time great.
Lily brings her incredible comic timing and charisma to the table, ensuring that this episode is filled with laughter from beginning to end.
The entire cast of the show is at their absolute best here, and they all contribute to creating a fantastic episode that will leave you smiling throughout its entirety.
It is truly a masterwork.
Listen on Youtube.
Adam Scott, Harris Wittels, Chelsea Peretti
If you love Comedy Bang Bang, it is probably a safe bet to assume you also like comedy TV series, and if that's the case, you probably love the hit NBC program Parks And Recreation.
If so, you owe it to yourself to check out this fantastic episode.
The guest of honor in this episode is Adam Scott, who is best known for his role in the popular Parks And Recreation.
Scott brings all of the comedic skills he learned over his time on the show to this episode to create what I would consider one of the best episodes that this series has to offer.
The other guests, Harris Wittels and Chelsea Peretti, also have perfect comedic styles, allowing them to play off of each other perfectly. Together, they can bring some very memorable moments to the table.
This is a must-listen for any fan of Parks And Rec, but it is also a solid episode for anyone looking to learn more about what went into the show's production.
Listen on Youtube.
Haley Joel Osment, Shaun Diston, Joe Wengert, Raiza Licea
Celebrated actor Haley Joel Osment is the focus of this episode, as Scott interviews him to find out a little more about what it was like to be a child actor during his childhood and where his career is continuing to go into the future.
Osment is a name that many fans know, having starred in movies like The Sixth Sense, Artificial Intelligence, and his continued role in the Kingdom Hearts video game franchise.
Shaun Diston is best known for being a comedian and actor, and his talents in both of those roles are on full display in this episode.
Diston is a brilliant improviser, and he uses his abilities to help elevate every conversation between Scott and Osment to another level entirely.
Joe Wengert is a long-time talent associated with the show who has brought many of the most popular recurring characters to life. This episode is the best display of his character-building skills.
This time, he brings out JP Fossford to talk about some of the strange and wildly extensive ways you can have fun with just a simple honeydew melon.
This is a fantastic episode to listen to if you have been looking for something that will make you laugh until your sides hurt.
It features some of the funniest people working today, and it is a must-listened for any fan of comedy and certainly any long-time fans of Comedy Bang Bang.
So make sure to check it out right now.
Listen on Youtube.