You know you're in good hands with a podcast when it is hosted exclusively on Spotify! The Call Her Daddy podcast, hosted by Alex Cooper.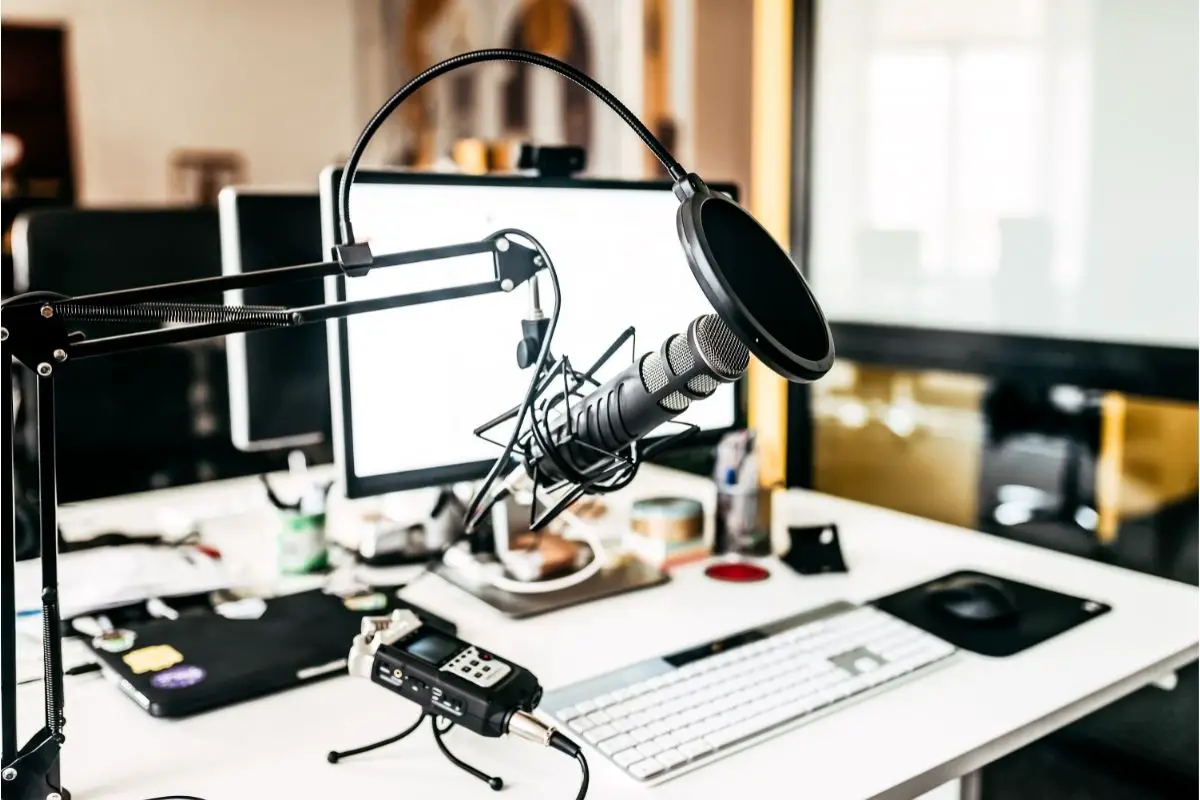 It is a comedy and life advice podcast focused on female empowerment and feminism while discussing popular issues, such as Tik Tok dramas and relationship problems.
This podcast has proven to be truly influential, especially in the lives of young women who find themselves empowered by Alex's words of wisdom and her slightly rebellious attitude to life.
If you want to see what all the fuss was about, you'll want to check out this list of the show's best episodes! Read on below!
To Those Feeling Lost In Their 20s… With Mel Robbins
In this episode, Alex is joined by motivational speaker and author Mel Robbins as the two discuss the general feeling of dissatisfaction that is afflicting many young women in their 20s.
If you've ever felt like your life isn't going anywhere and you are wasting your 20s, don't worry because you are not alone, as even Alex Cooper herself has dealt with these feelings.
Alex and Mel discuss relatable issues surrounding the quarter-life crisis and how you can best counteract these horrible feelings.
Mel is full of sage advice that will change the way you look at your life, as she points out that most feelings of dissatisfaction with life stem from insecurity and comparison with other people.
This is a wonderful episode that will have you feeling uplifted by its end!
Listen to this episode on Spotify
The Roast Of My Past
To celebrate her 27th birthday, Alex Cooper instead takes the hot seat in this episode and becomes the interviewee.
Thus, this is truly an essential episode for any Alex Cooper fan who wants to know their idol a little more.
Alex is subjected to 27 grueling questions that will reveal hidden secrets of her past and some embarrassing stories that will either have you recoiling in cringe or laughing until the tears flow.
Questions include how many people she has had sex with and whether or not her breasts are natural!
This hilarious episode will also help you feel much more in tune with your beloved host and the fantastic wealth of experiences she has had throughout her life.
Listen to this episode on Spotify.
I Got Ghosted, Now What?
There is perhaps nothing more frustrating or embarrassing than being ghosted, especially by someone you know pretty well.
In this episode, Alex recounts some of her most relatable experiences with ghosting, some stories involving times when she has even played the part of the ghost herself!
Alex also gives some terrific advice on what you should do when you have been ghosted or when you ghost someone else.
And finally, the episode ends with Alex celebrating the Halloween season in style and recounting things you can do to make Halloween night much more exciting and have a frightful night of your own!
Listen to this episode on Spotify.
Considering just how much of our lives are dedicated to social media and technology, there has perhaps never been a better time to digitally detox and step away from it all for some time.
To help her explore some of the potential dangers of social media and technological addiction, Alex is joined by a special guest Laren.
She has been Alex's best friend for many years and has recently deleted all of her social media channels!
This epic episode covers many topics, including social media history, from MySpace to Facebook.
To Instagram and the role of online bullying in internet culture.
The two also explore the impact that Laren leaving the online grid has had on her own life and how it has improved her self-esteem!
Whether you are a confessed social media addict or someone with no social media at all, there is perhaps no better episode for you to tune into!
Listen to this episode on Spotify.
"Block Him" – My Therapist
Sometimes you need a little bit of tough advice from a qualified professional. This episode is also co-hosted with Alex's best friend, Laren.
The two discuss therapy and dating advice that has been gathered throughout their therapist appointments.
The two hosts also discuss the ethics of blocking people on social media and at what point you should make sure to do it.
They also discuss how listeners can discover their type to help them make better relationship decisions.
Alex and Laren are also given several live questions, some of which have surprising answers that will have you howling with laughter and feeling very glad that you tuned in.
Listen to this episode on Spotify.
What Happens In Vegas – Goes On Call Her Daddy. – With Zoom Man, Marshmello, Logan Paul, Richard, Laren, And Country Club Man
Wow. What a title, and what an episode! After a crazy night spent in Vegas with some of her influencer friends.
Alex Cooper takes to her podcast to recount some of the crazy events.
With a cast list as stacked as this, you can bet that there are some pretty crazy stories recounted and the fun chemistry between the guests is incredibly palpable.
And this leads to an entertaining episode that will have you grinning from ear to ear.
Listen to this episode on Spotify
PSA – He (Still) Doesn't Like You
This episode makes for a perfect wake-up call that you just might need about hanging on every word of a man who may not care about you.
Why not simply stand up for yourself and what you believe in?
Alex also gives some hilarious advice on achieving your own orgasm during sex and what it is like to have one if you've never experienced it.
Many fans consider this to be a true must-listen episode that should be heard by every woman that can listen to it, so make sure to give it a go yourself; you definitely will not regret it!
Listen to this episode on Spotify.
Episode 1: Sext Me So I Know It's Real
A lot of times, episode 1 doesn't make the best of list. It is understandable because the host is just getting started finding their flow and the perfect setting.
However, this episode is a must when getting started with Call Her Daddy. In this episode, nicknames are explained, and initial questions are answered.
You also get a chance to get to know Alexandra Cooper and Sofia Franklyn as they discuss how they met and what their backgrounds are.
Listen to this episode on Spotify.
How I Glucked My Way to the Top
Alex Cooper jumps right in during this hour-long season premiere of Call Her Daddy, spilling tea.
She talks about a never before shared story from her past. A meeting in Harvey Weinstein's office.
Being a part of Barstool Sports, the fallout and how it got her to Spotify.
Alex also announces her exclusivity to Spotify in this new season!
Listen to this episode on Spotify.
Frequently Asked Questions
Why did Call Her Daddy separate?
Alex and Sofia were great friends! They recorded many of the early episodes together. But Sofia Franklyn, the once integral part of the podcast with Alex, left.
There were accusations of negotiating behind Sofia's back leading up to the Barstool Sports deal. In 2020 Alex wanted to reach an agreement with the podcast distributor, but Sofia didn't come to an agreement and exited the podcast.
What is Alex Cooper's salary?
Alexandra Cooper is listed as having a Net Worth of $98 million. She brokered a $60 million dollar deal with Spotify for a 3-year license. She is making a salary of about $450,000 per episode.