Business Wars, produced by Wondery, comes from the brilliant minds that developed Dirty John, American History Tellers, and more!
Hosted by David Brown, the former anchor of Marketplace, this podcast provides listeners with an unauthorized and unfiltered account of how some of the most powerful businesses in the world got to where they are today.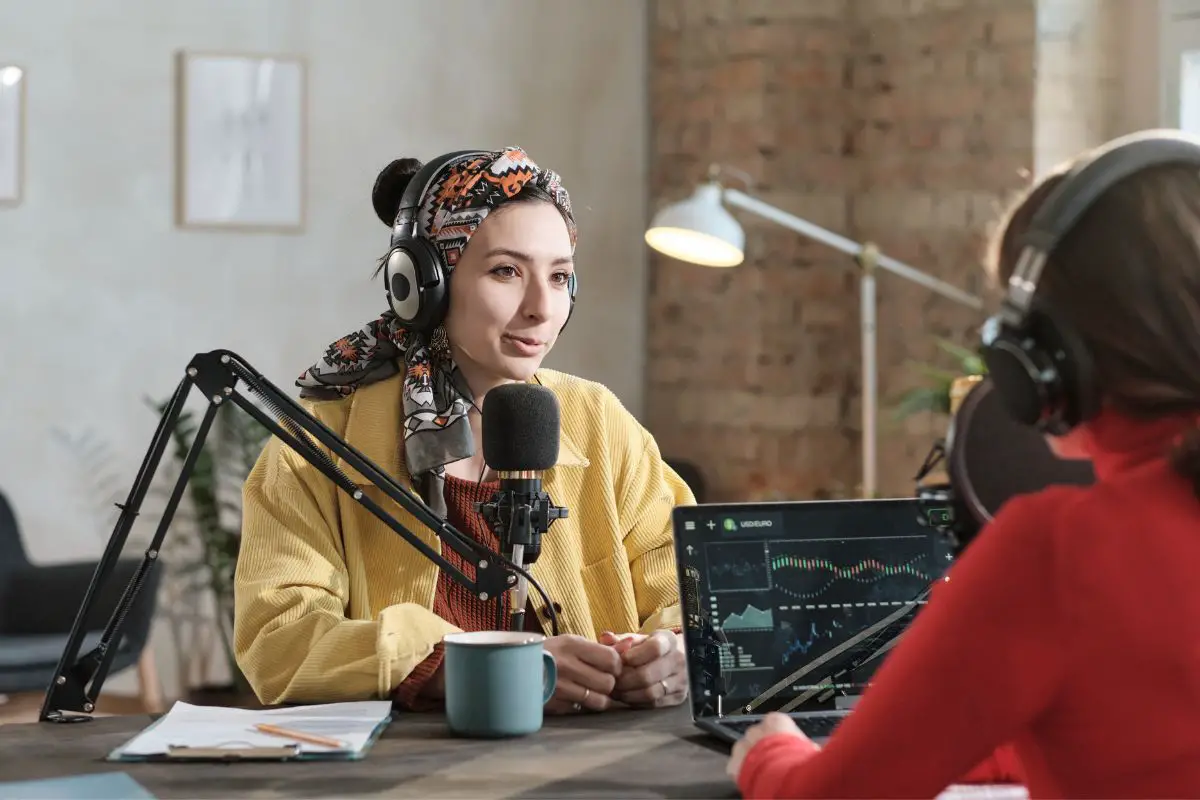 To do so, Business Wars is focused on the battles that take place between iconic companies.
From Netflix vs. HBO to Gibson vs. Fender to Marvel vs. DC, Business Wars covers all the dramatic battles that have inevitably shaped what we buy and how we live.
I've listed my favorite Business Wars episodes below to get you started. Check them out!
Netflix VS Blockbuster | Sudden Death
If you've ever wondered what happened to Blockbuster and how on earth Netflix managed to transform the whole movie industry, you are sure to enjoy this 8-part series.
In 1997, the founders of Netflix, Marc Randolph, and Reed Hastings started working on their business plan.
While they knew they would have to take on movie giant Blockbuster, Marc and Reed had no idea of the 8-year war they were about to embark on.
This series provides listeners with detailed play-by-play of the rise of today's most popular streaming platform.
Facebook VS Snapchat | The Offer
Social media has taken the world by storm over the past two decades.
But, as we scroll through our feeds, it's often easy to forget that these platforms are businesses and are all competing with one another.
One of the most notable battles between social media apps was Facebook vs. Snapchat.
In November 2013, Mark Zuckerberg, owner of Facebook, made Evan Spiegel and Bobby Murphy, the owners of Snapchat, an offer that he believes they cannot refuse.
But, when they refuse, Facebook begins to compete with Snapchat by copying it.
This series explores the messy fallout between these two social media giants.
Estée Lauder VS L'Oréal | Telephohe, Telegraph, Tell-A-Woman
Considering her reputation in the beauty industry, it's easy to forget that Estée Lauder once had to fight to be a part of the big leagues.
In 1946, after managing to build a loyal cult following, Estée Lauder was finally able to sell her makeup in department stores.
At the same time, Eugène Schuller's company, L'Oréal, is also beginning to thrive in Paris thanks to his innovative synthetic hair dye.
However, as the war ended, L'Oréal began to be threatened by serious rumors that its owner was a Nazi supporter.
This series explores the rivalry between two opposites trying to make it in the same industry simultaneously. It's perfect for anyone interested in the world of hair and beauty.
Nintendo VS Sony | Stabbed In The Back
Arguably, the introduction of the Sony PlayStation played a massive role in the popularization of video games.
As such, it's hard to imagine a world wherein this console wasn't produced. But that scenario almost happened!
The Sony PlayStation was initially conceived as the bridge between Japan's two most prominent technology companies, Nintendo and Sony. But unfortunately, this joint venture had the opposite effect.
The companies were driven to war due to intense competition for the domination of the entertainment industry, and this war is still ongoing today.
Gibson VS Fender | Les And Leo
If you're a music buff, you've likely heard of Gibson and Fender. These companies are music industry giants who consistently produce top-quality guitars that are on the wish list of every rockstar wannabe.
But, many don't realize that Fender was founded as a consequence of Gibson's most significant oversight.
In the 1940s, electric guitars weren't very well designed. But that was all set to change when Les Paul designed one of the first electric guitars with a solid body.
Unfortunately, Gibson couldn't be convinced to produce Paul's design. But, when an ex-radio repairman, Leo Fender, notices Paul's creation, he is inspired.
McDonald's VS Burger King | Breakfast Wars
I'm sure all of you have heard of McDonald's and Burger King. Many of you likely enjoy a burger from one of these fast-food restaurants from time to time.
But, it turns out that the battle for dominance between these two fast-food giants is happening in the morning – at breakfast time!
Fast food has recently shifted from a lunch or dinner option to a breakfast staple.
In this episode of Business Wars, Julie Jargon, a Wall Street Journal reporter, joins the host to discuss the future of the fast-food industry.
This is an excellent episode for you if you're particularly interested in the fast food and delivery industry's recent and dramatic changes.
Coke VS Pepsi | Cocaine Is King
Coke or Pepsi? You've likely heard this question at many bars and restaurants.
Today, the rivalry between these two companies feels like nothing more than a clever marketing ploy. But, it hasn't always been that way.
In the late 1800s, John Pemberton, a pharmacist, invented a health tonic called Coca-Cola that supposedly boasted a range of benefits. But, the main ingredient of this tonic was cocaine.
Consequently, Pemberton eventually had to re-write the formula for his popular drink. This was a time-sensitive task, as Pepsi-Cola was also begging to be developed.
Marvel VS DC | Origin Stories
Considering the size and popularity of the Marvel franchise today, it is hard to believe that Marvel originally only had one full-time employee, Stan Lee.
In the early 1960s, DC dominated the world of comics, and Marvel sat in its shadow.
However, in 1961, Stan Lee wrote a comic that would change the comics industry forever.
Whether you're an old-school comic enthusiast or love the Iron Man movies, this episode will be engaging.
Vaccine Wars | Arms Race
The first COVID vaccine was approved in 2020, and it's been a race against time ever since.
Some say that the growing demand for vaccines is not just driven by people's health. It is believed that the financial benefits of selling vaccines to companies like Pfizer and Merck also have much to do with it.
This episode discusses how businesses profit from the global covid panic, as one geneticist makes an alarming discovery.
Uber vs Lyft | Evolve or Die
The crisis is hitting hard on ride-sharing services. It's estimated that COVID-19 has already cost these companies over $2 billion in lost revenue from riders canceling trips and a decline in driver utilization rates.
Uber and Lyft are known to be heavy competitors, and they have one more thing in common at the moment – it's evolve or die for both companies.
Gucci vs Louis Vuitton | All in the Family
The fashion industry is very competitive, and the stakes are high. To stay successful, brands must be careful about their marketing strategies and how they differentiate themselves from their competitors.
Gucci and Louis Vuitton are two high-end fashion brands that are constantly battling for the top spot in the market. But that hasn't always been the case.
The heirs of Gucci founder Maurizio Gucci left the family business stagnant in the 1970s. Meanwhile, Louis Vuitton was being run by the great-grandsons of the company's founder, unwilling to make any changes.
This episode explores how the companies struggled in the past before they became the luxury brands we know today.
Häagen-Dazs vs Ben & Jerry's | Ice Cream Castle
When Reuben Mattus is faced with the possibility of being shut down, he makes one last stand. Big dairies have crushed his family's ice cream business, which refuses to sell any product for retail display.
If only his company could develop something different soon enough- which it does in style! He launches Häagen-Dazs, a new luxury ice cream with an impressive price tag.
Tesla vs Detroit | Accelerate Faster
It was a big surprise for the automotive industry when Elon Musk came along with his environmentally friendly, high-performance cars that people actually wanted.
But it was and still is a bumpy road to success. This episode elaborates on Tesla's series of financial crises, quality control disasters, and Musk's shocking displays of bad behavior.